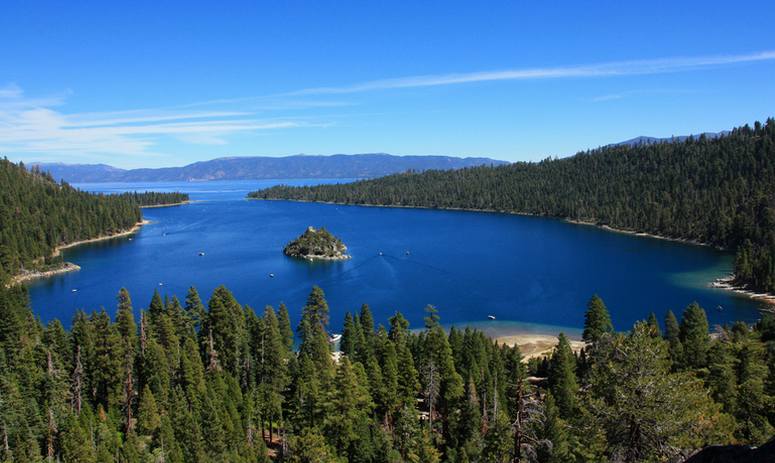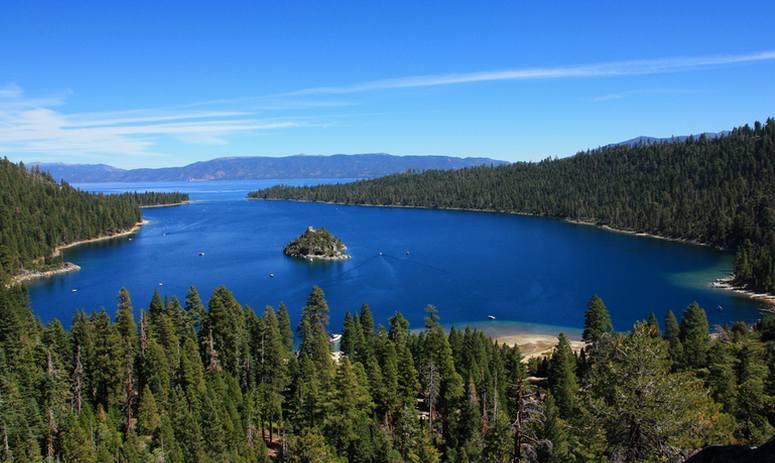 Only 3 ½ hours from San Francisco and 2 hours from Sacramento, Emerald Bay State Park preserves one of Lake Tahoe's loveliest and most photographed areas.
The Bay was carved in granite by the movement of glaciers. It is only one mile wide and three miles long and contains the only island in Lake Tahoe, Fannette Island. Emerald Bay State Park has the distinction of being a National Natural Landmark.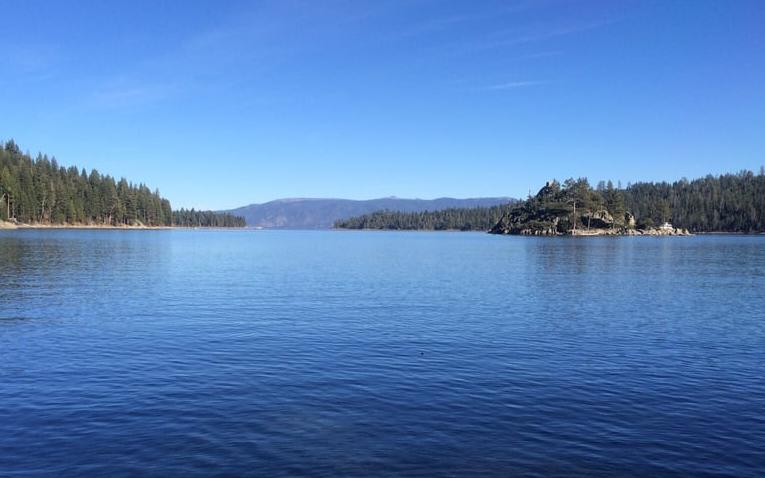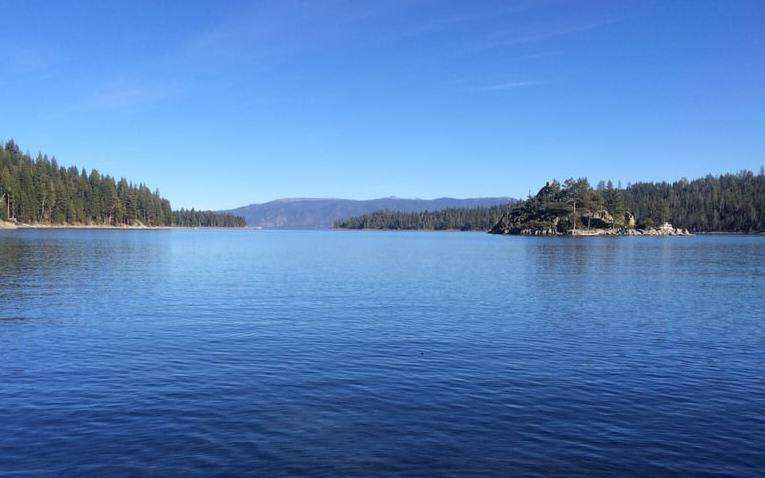 Emerald Bay State Park has all the facilities you would expect on a lakefront state park, including two piers, a beach, two campgrounds, and a visitor center. One of the campgrounds is for tent campers only, as it can only be reached by boat. It is called, logically enough, the "Boat-In Campground" and has about 20 lakefront sites available.
The beach at Emerald Bay State Park can only be reached by boat or walking. You can walk to the beach from the parking lot – it is only about one mile away – or, if you prefer, hike to the beach on the Rubicon Trail.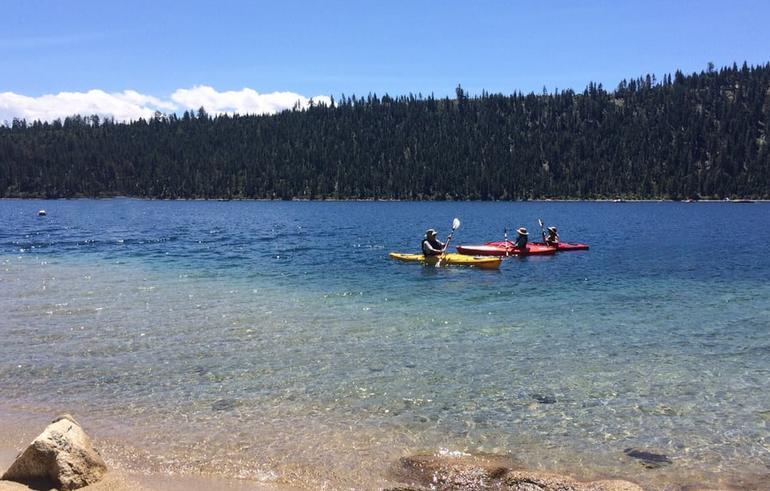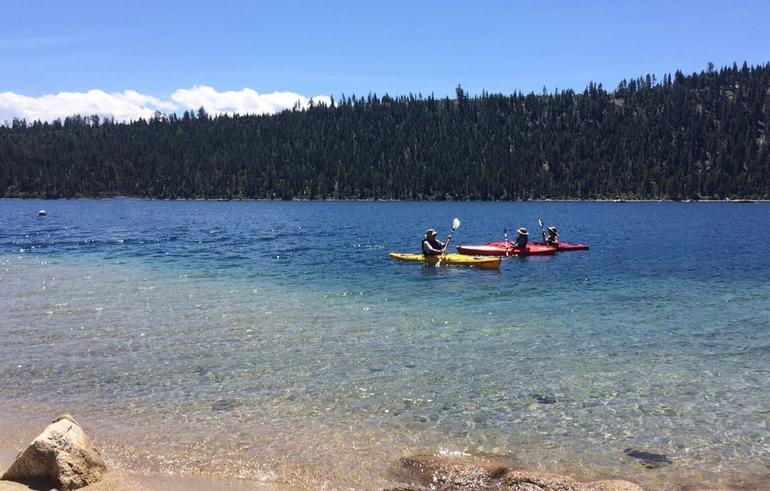 In addition to the facilities you expect, Emerald Bay has several unique attractions to enjoy. The first of these is Vikingsholm, a 38-room mansion built in 1928 by Mrs. Josephine Lora Knight and designed by her nephew Lennart Palme.
Mrs. Knight had greatly admired her nephew's residence in New York, which was built in a Scandinavian style. Before making Vikingsholm, Mrs. Knight and her architect traveled to Scandinavia to study examples of ancient Scandinavian buildings.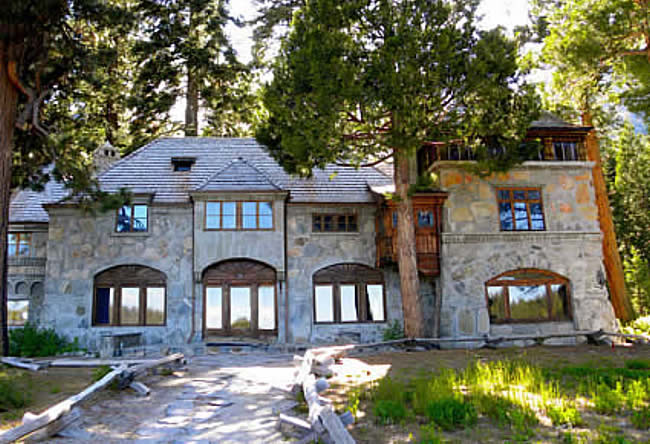 Vikingsholm Emerald Bay State Park
While and after Vikingsholm was being built, Mrs. Knight returned to Scandinavia to find 18th and 19th-century Scandinavian antiques to furnish her modern Viking castle. Pieces she wanted but couldn't find were replicated from museum pieces.
Many of those pieces remain at Vikingsholm today. Tours of the house are conducted from 9 until four on the hour from May 26 – June 22 and September 4-30. From June 23 through September 3, tours are conducted every half hour. Tours are only run in the summer, although you are always free to look around the outside of the house at any time.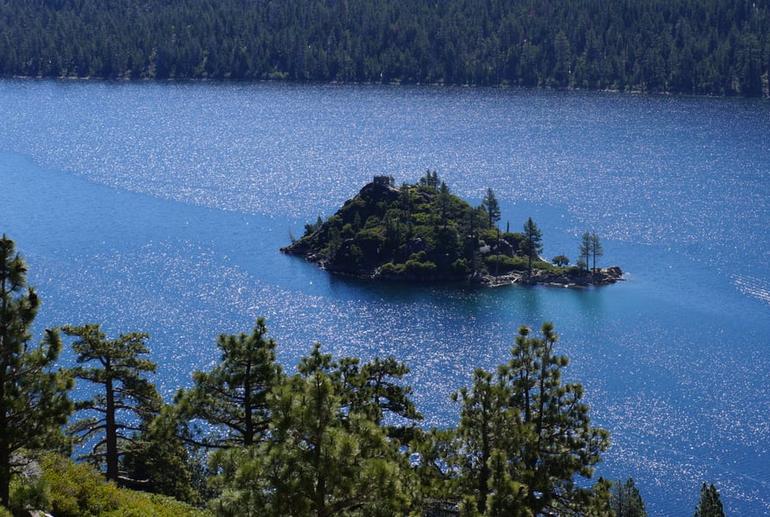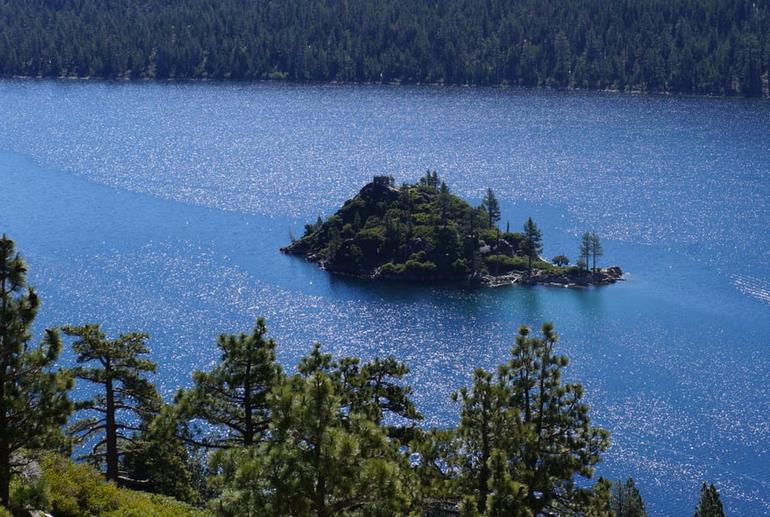 Emerald Bay State Park Underwater Park
The second unique aspect of Emerald Bay State Park is the underwater park. This area of Lake Tahoe contains several wrecked ships from before the turn of the century.
Other diving areas in the underwater park include a place formerly a dump site for a resort at Emerald Bay and other interesting artifacts from the resort era. The underwater park is perfect for all scuba diving enthusiasts.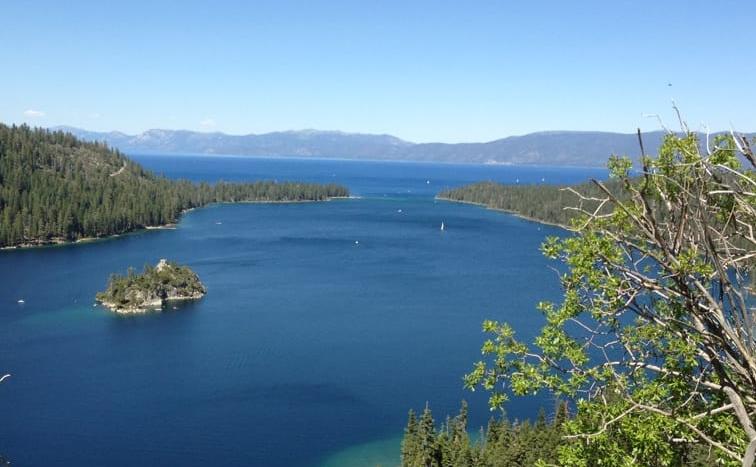 Fannette Island Lake Tahoe
The third unique part of Emerald Bay is its possession of the only island on Lake Tahoe, Fannette Island, which rises from the surface of Lake Tahoe by 150 feet.
The Island is believed to have been formed from strong, glacier-resistant granite that refused to be swept away while glaciers were carving out the rest of Emerald Bay. Fannette Island is for touring only; no camping or dogs are allowed on the island.
From February 1 to June 15, the island is closed to all visitors to permit Canadian geese to nest there. At one time, as many as 100 geese were spotted on the island.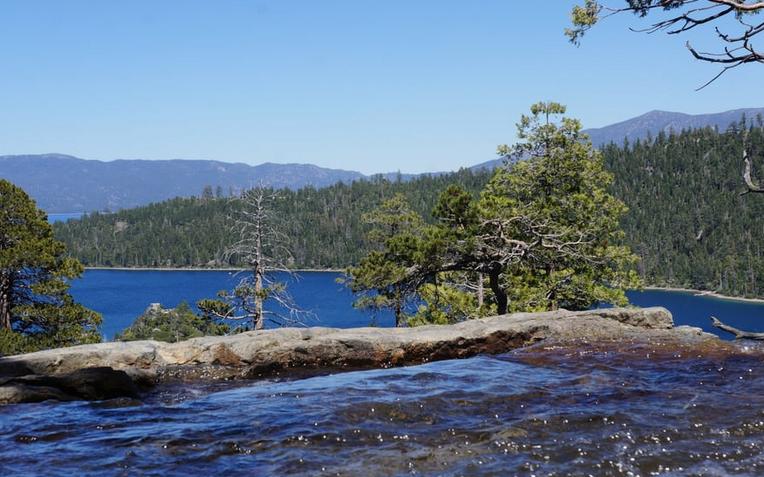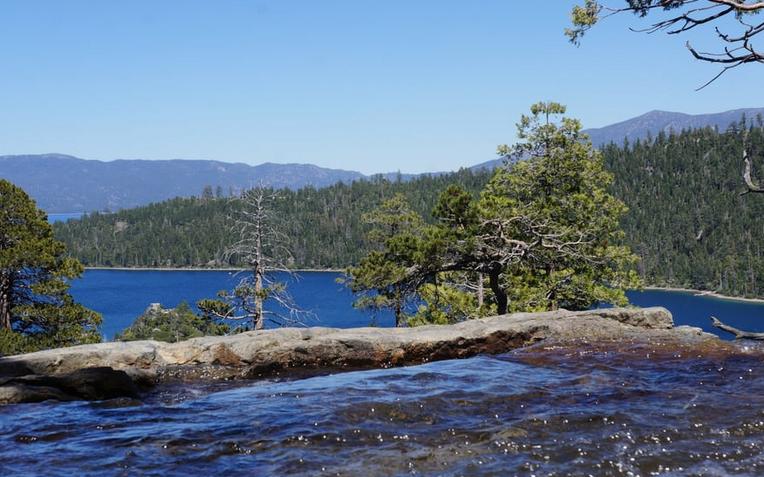 Fannette Island's history is fascinating. During the mid-1800s, the island was home to Captain Dick Barter, who built a chapel and his tomb on the island.
Unfortunately, his tomb was never used – his boat was found wrecked and his body missing in 1873. After Captain Dick Barter, no one lived on the island, but in 1928, Mrs. Knight, as part of her Vikingsholm project, built a stone building that she called "The Tea House."
Mrs. Knight and her guests would occasionally travel to the Tea House for a meal. Originally furnished quite well, the Tea House has been vandalized over time, and now only its shell remains.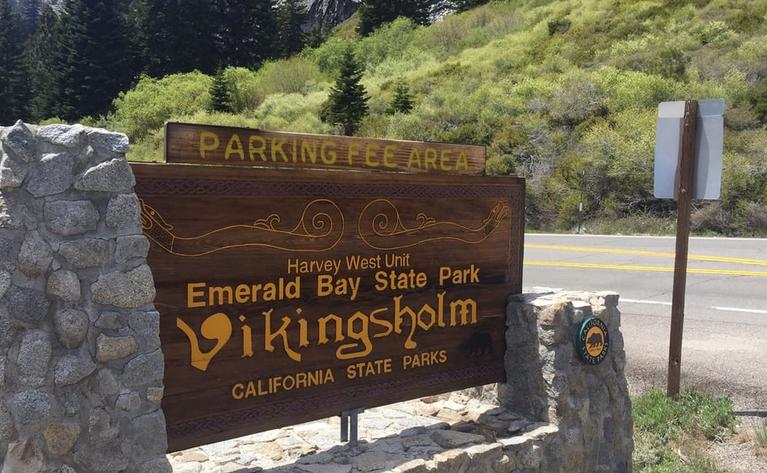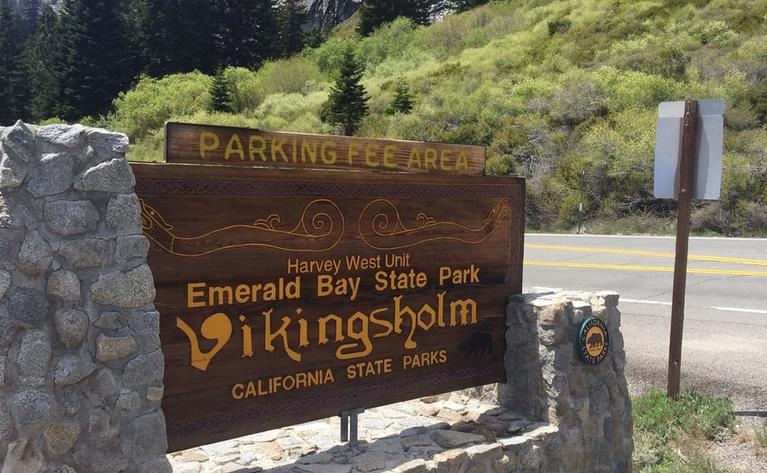 Where is Emerald Bay, State Park
When the lure of the great outdoors pulls, and your heart begins to long for the great outdoors, why not take a day and spend it at Emerald Bay State Park? You'll be glad you did.
Emerald Bay State Park is located in South Lake Tahoe, 22 miles from Tahoe City. The park's visitor center is open during the summer season.