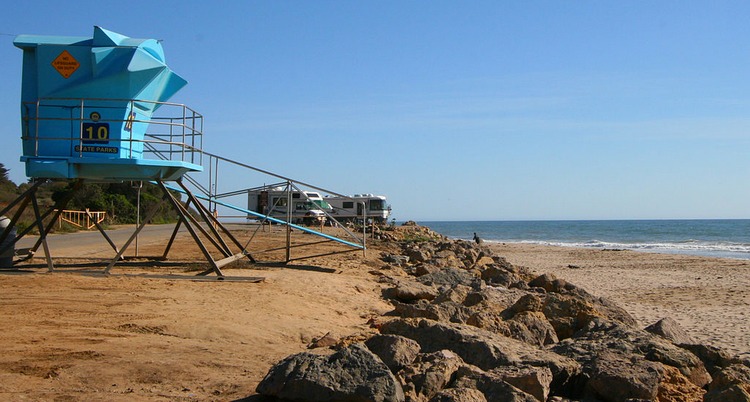 With awesome beachfront camping and beautiful panoramic views of the Pacific Ocean, Emma Wood State Beach offers campers and day users an incredible place to unwind and soak up the golden rays of Southern California's summer sunshine.
Positioned along the southern California coast, and christened after one of Ventura's late 19th-century settlers, Emma Wood State Beach marks the definitive bend in the coast between Ventura proper and the points and reefs beyond.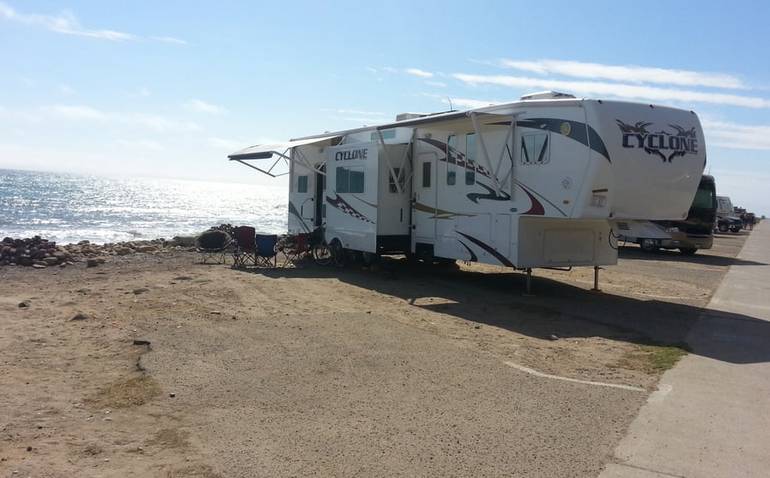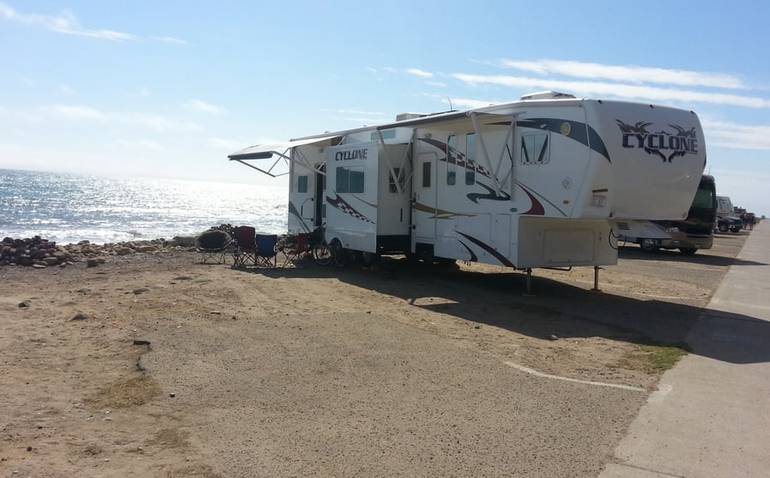 With a 90-site self-contained campground that is about as close to the ocean. Emma Woodis a popular year-round destination for swimming, surfing, fishing, and hiking. The Mediterranean-like climate is warm, dry, and breezy during the summer, often prevailing with cooler, damper winter conditions.
The Ventura River Estuary is at the mouth of the Ventura River at the southeast end of the park. Several ecological communities come together near the mouth of the River, creating sand dunes, a floodplain, cobblestone beach, woodlands, and wetlands.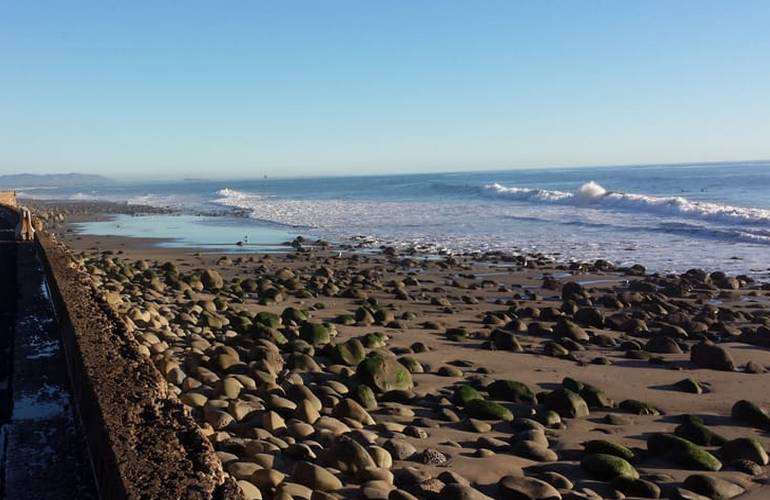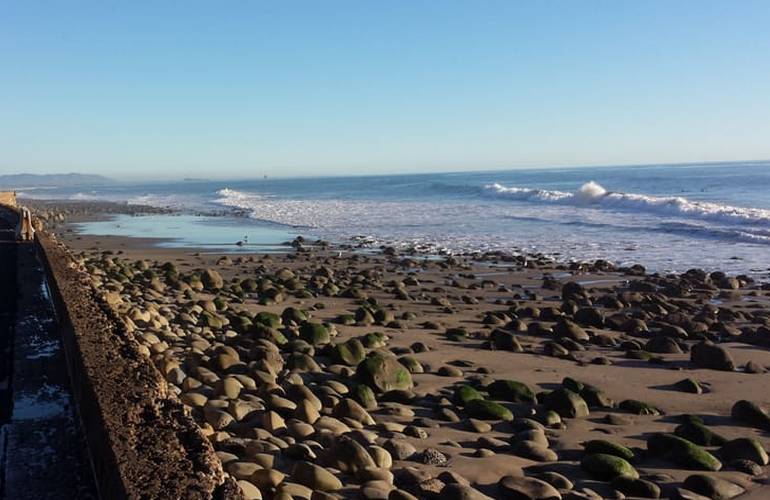 Botanists will enjoy over 300 plant species in the area while wildlife lovers can get pleasure from a variety of wildlife including raccoons, red-tailed hawks, pelicans, and great blue herons.
Once you settle into your campsite, visitors can explore the coastline along the Promenade or the bike path that connects the park to nearby Ventura and to the coast highway to the north. Bicycles, roller blades, and skateboards can be rented just east of the campground, and at several bike rental shops along Main Street. The walk to town is certainly doable, but it is a jaunt.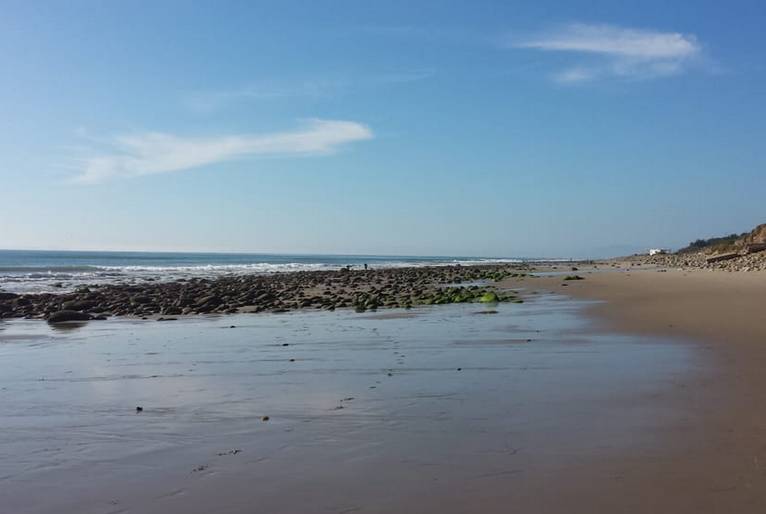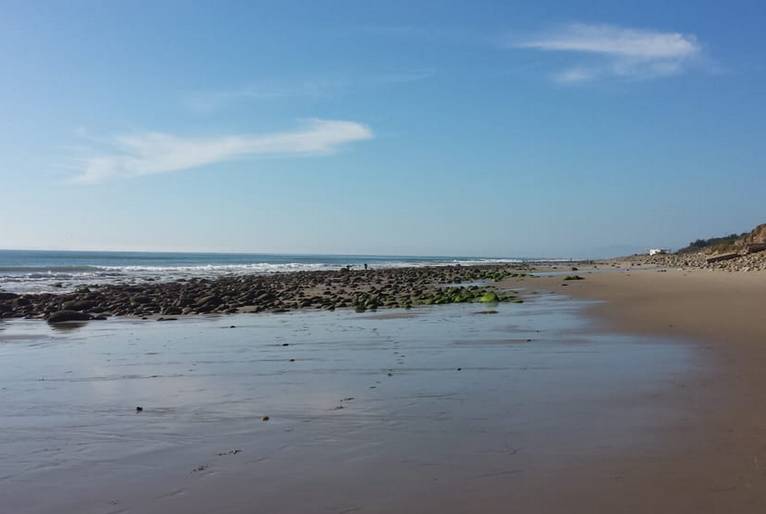 If visitors do decide to venture into the town, they will be pleased with the City of Santa Buenaventura. Very quaint, with great restaurants and shops. They even have a farmer's market where you can buy some delicious locally grown veggies to take back to your campsite to cook up with your catch of the day.
Emma Woods State Beach is an angler's dream with a variety of species including surfperch, striped bass, corbina, cabezon, mackerel, and halibut. Although the beaches are very rocky, once the tide is out, there are usually some sandy areas to walk or play on and make for fantastic surf fishing spots.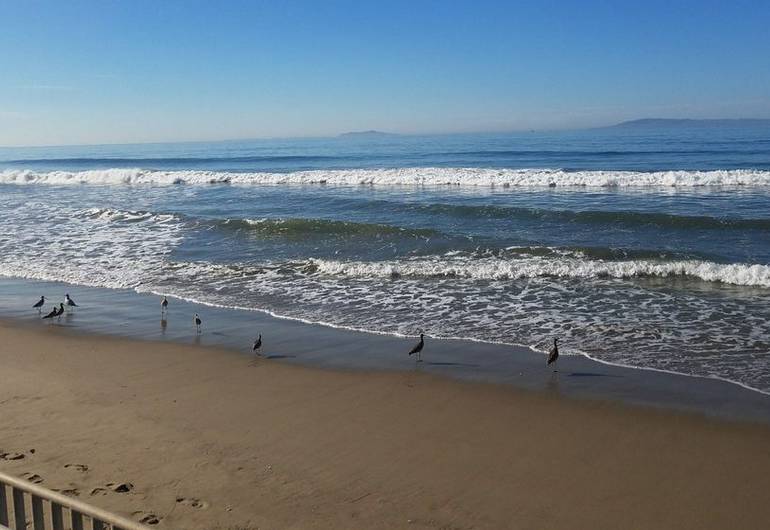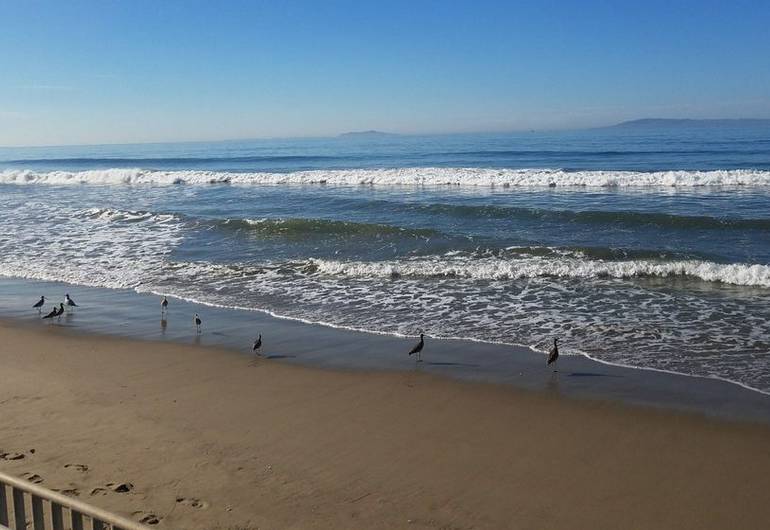 The surfing is also incredible and is home to a handful of tasty wave sets over a span of two miles. However, its franchise player is Ventura Overhead, a famous big-wave break that used to be the Sunset Beach training grounds for California's bravest big-wave pioneers.
If you're more the landlubber, the park's diverse riverfront, and oceanfront can be explored by Ocean's Edge Trail, a 12-stop interpreted nature trail that provides an interesting topography of mixed rock and sandy beaches, along with the fading remains of a World War II coastal artillery site.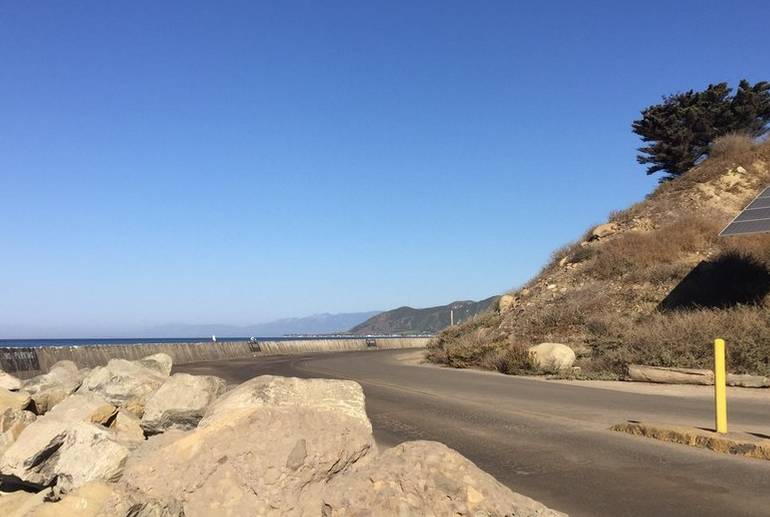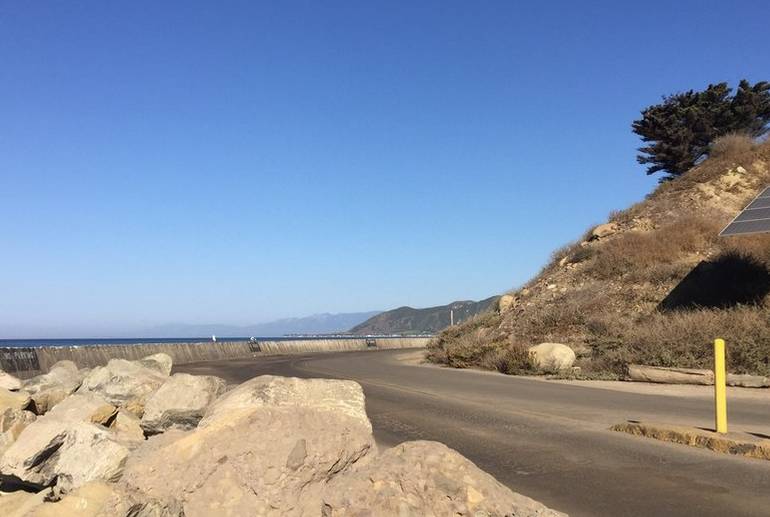 These two large concrete rings, every 38 feet in diameter, stand as mute reminders of a time during World War II, when the U.S. Army established a coastal defense battery. Here a pair of huge cannons sat atop the concrete rings, protecting the town of Ventura from invasion or attack.
The beach offers a view of Anacapa Island and the occasional dolphin may be seen just offshore as well as the sporadic spray of water from a migrating whale.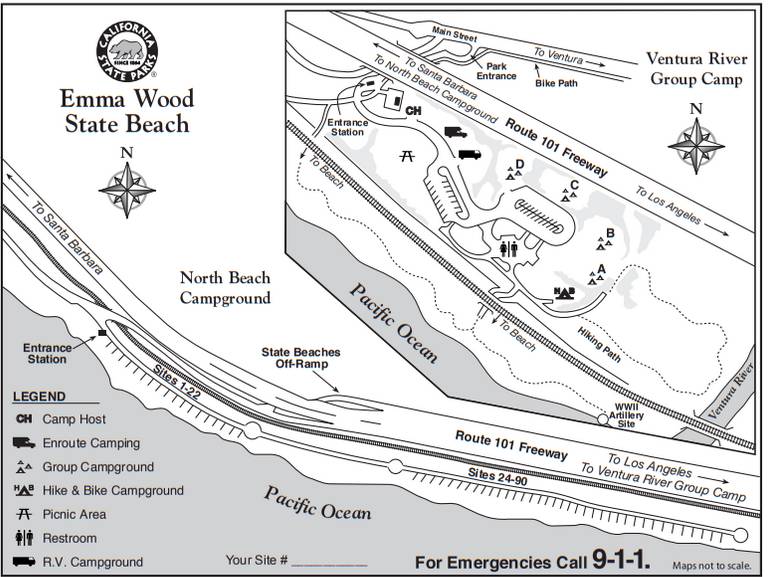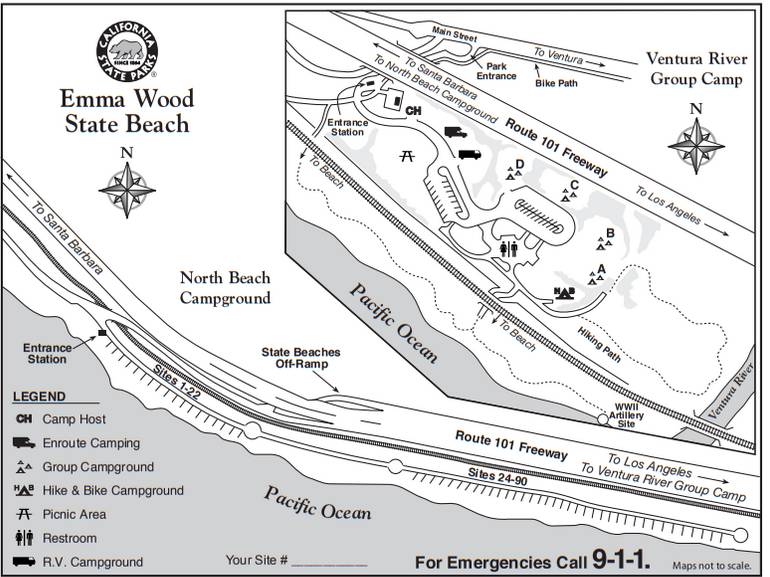 Emma Wood State Beach is located west of Ventura. The family campsites are two miles west on Highway 101 (State Beaches off-ramp). Ventura River Group Camp is at the west end of Main Street in Ventura. Emma Wood State Beach 900 West Main Street Ventura, CA, CA 93001. Campground Reservations. The campground is for self-contained vehicle camping only with no tents.