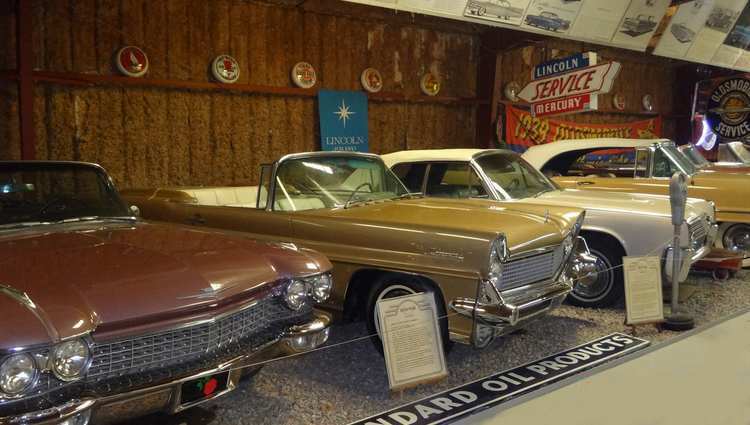 Situated 30 miles north of downtown San Diego and 20 miles east, off the coast of the Pacific Ocean, is the City of Escondido, one of the oldest cities in San Diego County.
Established in 1888, Escondido is the Spanish word for "hidden valley", but it's no secret that today the city is home to some of San Diego County's major tourist attractions, fine wineries, craft breweries, fine arts and theatre, and numerous outdoor activities.
With a beautiful year-round climate, Escondido is the perfect place for a Southern California day trip. Restaurants, cafes, and galleries adorn the city's charming historic downtown, which has become a more visited place over the past few years.
Things To Do in Escondido
At the heart of downtown is the Grape Day Park, civic center and the California Center for the Arts, which features two theaters, a visual arts museum, an educational complex and a conference center. Also located in Grape Day Park, are the Escondido Children's Museum and the Escondido History Center.
The children's museum offers hands-on exhibits and programs for children up to 10 years-old while the history center features the city's original Santa Fe Depot, first library, Victorian house, barn, and blacksmith shop.
There are 15 additional parks in and around Escondido, including Deer Park and the world famous San Diego Zoo Safari Park in nearby San Pasqual Valley.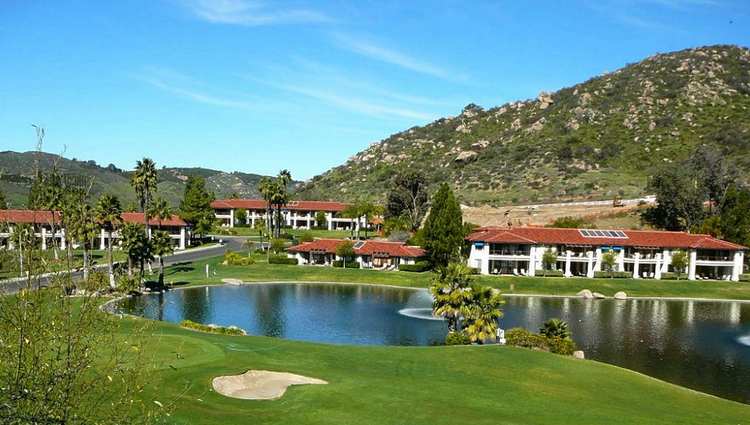 Escondido's best know attraction is Safari Park the sister park to the San Diego Zoo. The Safari Park is 1800-plus acres of exotic animals and botanical gardens galore, carved out of the hills just outside Escondido.
Another popular attraction is Welk Resort. Located on 450 acres of beautifully manicured property, the resort offers luxurious one and two bedroom villas with beautiful panoramic views of golf courses or surrounding mountains. It is the perfect destination for vacations, retreats and family gatherings.
With five newly-renovated recreation centers, the resort offers something for guests of all ages, with eight pools featuring waterslides, interactive splash zones, release fishing pond, lighted tennis courts and two 18-hole golf courses.
The resort also offers live entertainment in its private theater, which features some of the best talent performing Broadway style musicals and starring in comedy and variety shows, including tribute bands.
Deer Park is a Buddhist sanctuary, and since its founding in July 2000, has grown to in addition to its regular monastic schedule, hosting weekly events which are open to the public and include the basic practices of meditation, chanting and total relaxation.
The monastery is composed of two hamlets, which house its 14 monks and 23 nuns. Lay practitioners also live at the monastery.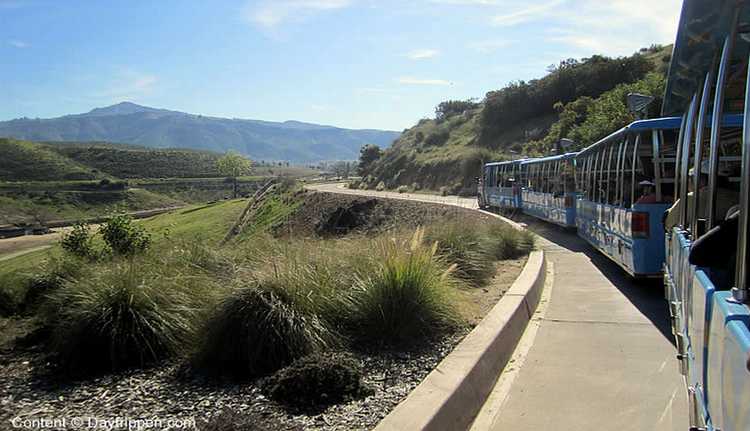 Wineries Escondido
A short distance away from the monastery is the Deer Park Winery and Auto Museum, adjacent to the Welk Resort.
The winery is just one of 15 beautiful boutique wineries located in Escondido, and features award-winning varietals of Sangiovese, Petite Sirah, Merlot, Zinfandel, Syrah, Chardonnay, California Champagne, Sauvignon Blanc and Merlot Port. There is a gift shop with deli and craft beers located at the winery as well.
Meanwhile, the Auto Museum features hundreds of vintage vehicles, alongside antique appliances, signs, oil collectibles, license plates, vintage toys, and games.
Among the permanent displays are soap box derby cars, wagons, carriages, and automobiles on by Buick, Cadillac, Chevrolet, Chrysler, Mercury, Messerschmitt, Nash, Oldsmobile, Packard, Studebaker, Rambler and many more.
Finally, a trip to Escondido would not be complete without a short side trip to the Bernardo Winery in nearby San Diego.
Family owned for three generations and over 125 years old, Bernardo Winery is the oldest operating vineyard and winery southern California in southern California, and features spectacular views to enjoy a leisurely wine tasting afternoon.
The winery specializes in Italian varietals, as well as Spanish and French varietals, all of which are well-suited for the San Diego climate.
The tasting room is open daily to sample wines, and guests are welcome to explore the centuries-old buildings and wine making equipment, beautiful gardens and shopping in the winery's village of shops.
There is also a cafe and coffee shop, which offers breakfast, lunch and snack items.
Getting to Escondido is easy and offers something for all year-round.