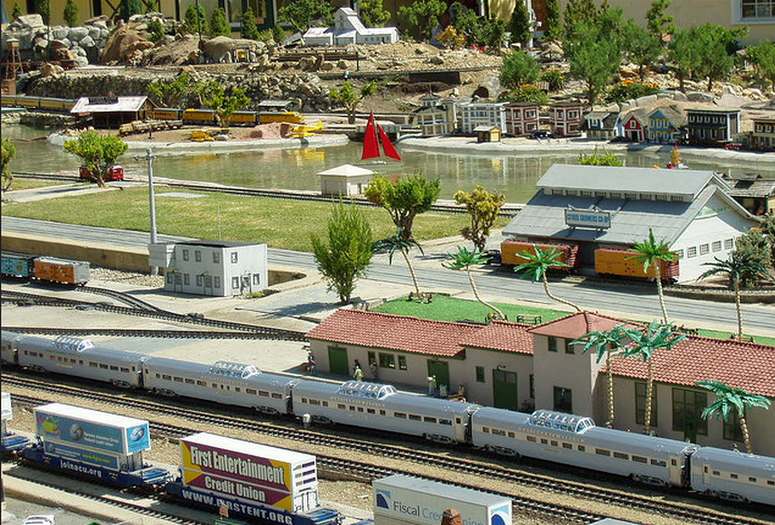 Fairplex Garden Railroad is open year-round on the second Sunday of each month and every day during the Los Angeles County Fair. Kids of all ages will love visiting this amazing train layout.
This is the oldest and largest public operating garden railroad in the United States. Started by Herman Howard in 1924, a Pomona High School shop teacher during the third L.A. County Fair.
Over the years, the garden railway has grown into a massive complex of G gauge tracks & buildings and is a permanent exhibit at Fairplex in Pomona, California.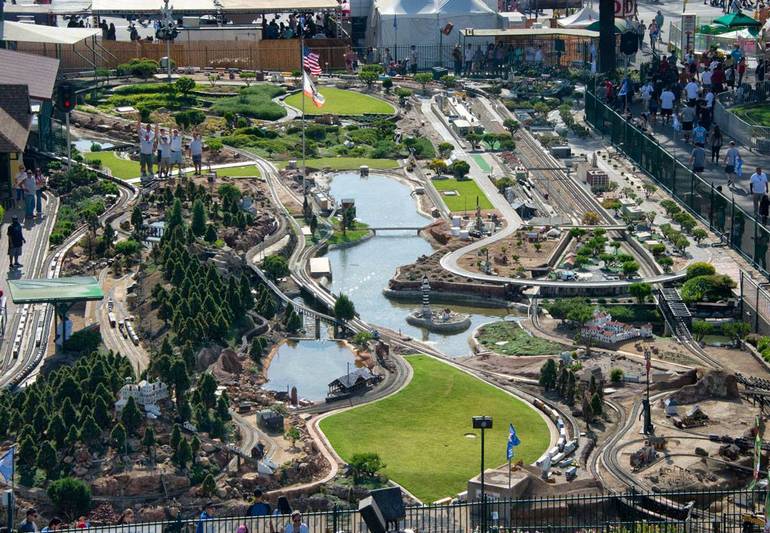 Miles of wires operate the electrical system of 7,000 feet of the track, buildings, lakes, and rivers. There is nothing quite like this railroad anywhere. During the LA County fair, up to forty trains can be running at one time.
Fairplex Garden Railroad includes four interactive areas where children and adults can they can control trains, including Thomas the Tank Engine and Friends.
The main track area includes four main lines,  trolley lines that run through mountains, farmlands, rivers, towns across deserts. The main theme of the train layout is California's history and events from 1850 through the present.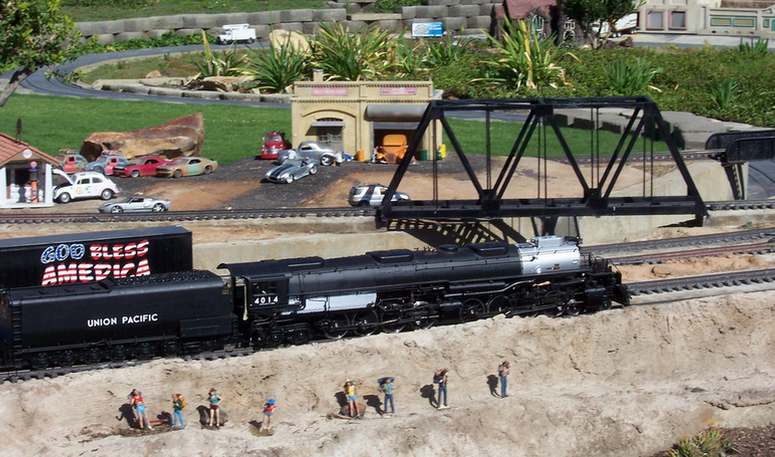 A dedicated group of volunteers keeps the trains running year-round, many of them seniors. They do it for fun and to see the smiles of thousands of kids and adults who view the model trains each year.
Fairplex Garden Railroad is open to the public on the first Sunday of each month and during the LA County Fair. The best time to visit is probably during the fair when every inch of the layout has something going on. Visit in the evening, and the railroad is lit up like a Christmas tree.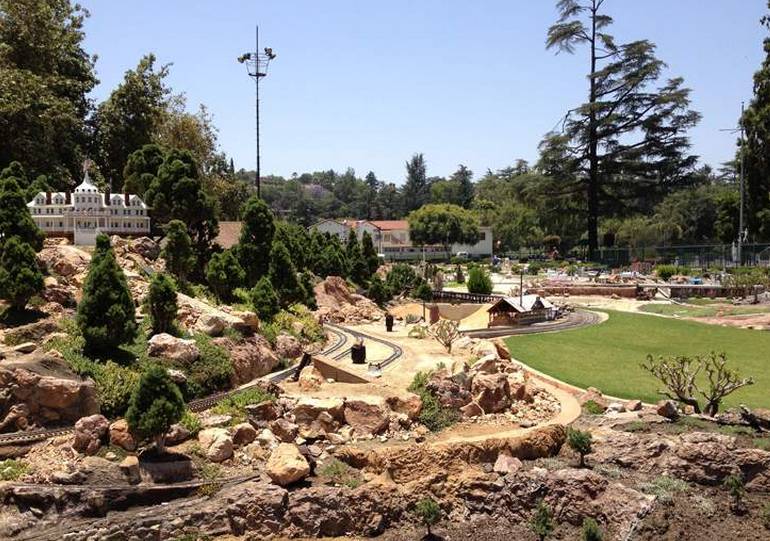 Fairplex Garden Railroad is located on the Los Angeles County Fairgrounds in Pomona, California. Admission is free, but donations are welcome.