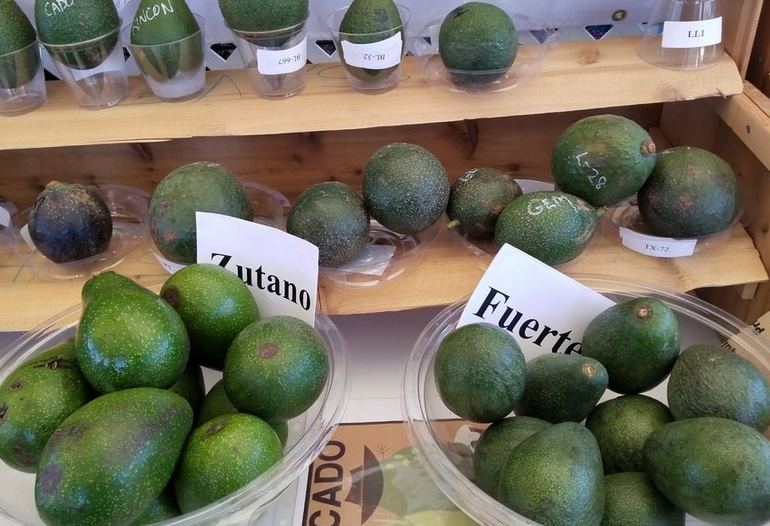 Fallbrook Avocado Festival Sunday, April 14, 2019.
The Fallbrook Avocado festival is a fun family event. Plan on arriving early, this place gets crowded with over 50,000 visitors. Enjoy Arts & Crafts, Farmer's Market, Food Courts, Refreshment Gardens, Live Entertainment, Guacamole Contests, and Children's Activities.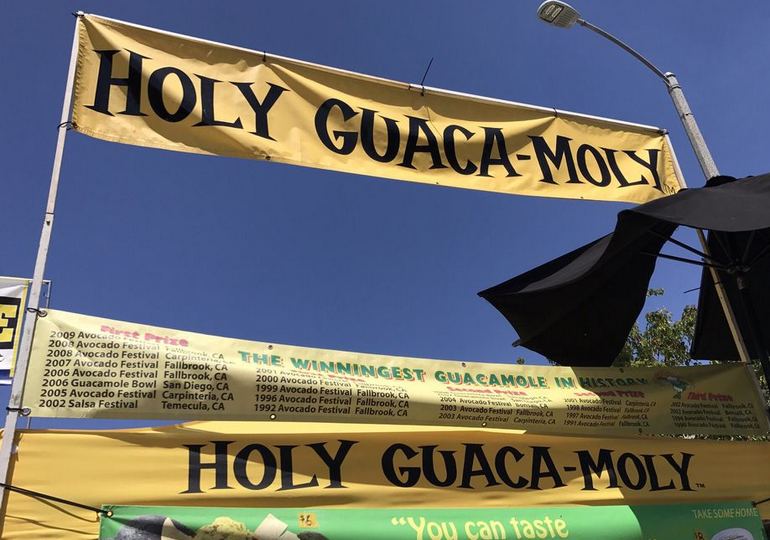 Contests scheduled for the Avocado Festival include the biggest avocado, best-decorated avocado, and the avocado 500 race. In the refreshment, garden entertainment will be provided by Blue Zone and Mistress of Midlife Crisis bands.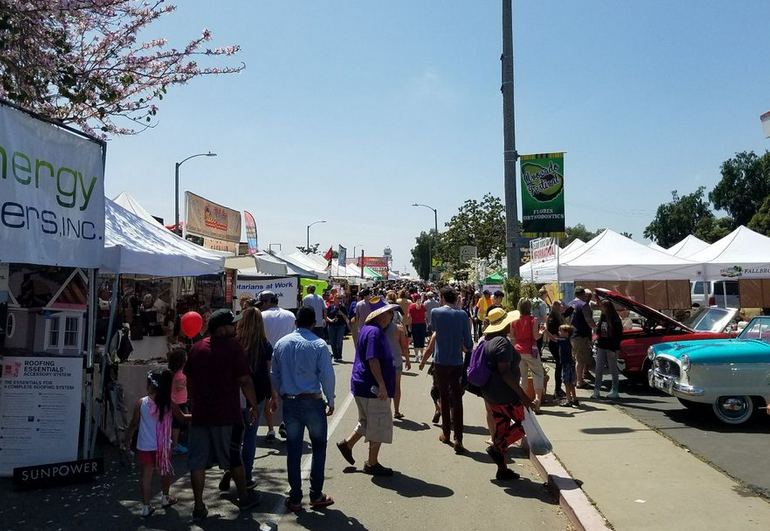 The Avocado Festival is a celebration of Fallbrook's heritage as an agricultural community and is most visible at the Fallbrook Historical Museum and the Gem & Mineral Museum. Visitors can take a tour of the Del Rey Avocado Packing House and view miles of Avocado Groves while on route to the festival.
Fallbrook festival showcases the amazing avocado. With avocados as a primary theme, the food here is one of the most extraordinary parts of the experience. A puzzling array of avocado with dishes ranging from guacamole to avocado chips to avocado pie.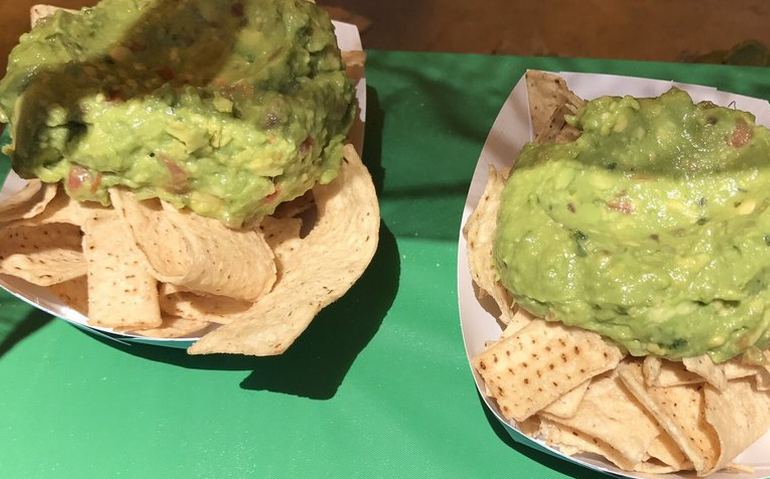 Fallbrook Avocado Festival Parking
Parking can be a challenge due to the popularity of the festival. There is plenty of free street parking that fills up early. Plus a free shuttle runs Fallbrook High School parking lot.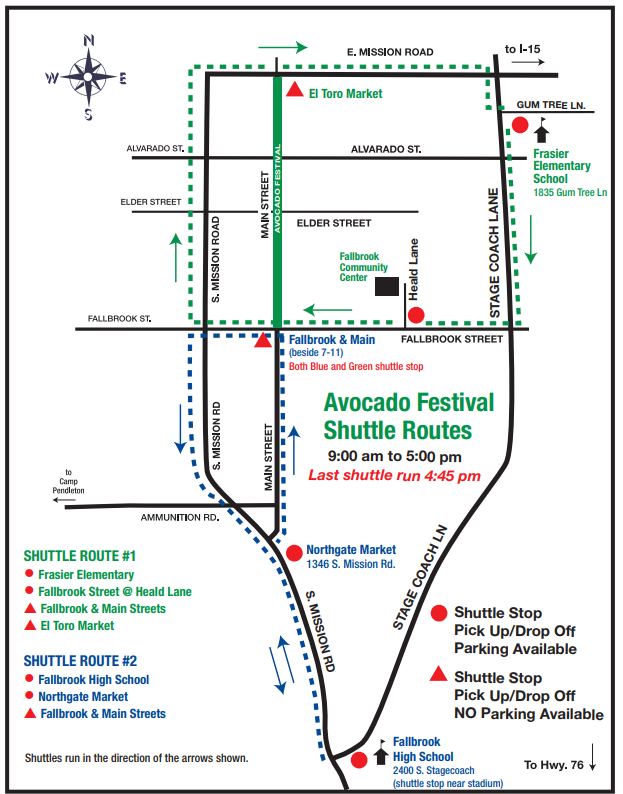 Getting There
Fallbrook Avocado Festival is located less than one hour from San Diego, and about an hour and a half from Orange County. I-15 (the Avacado Highway) and Highway 76 (Pala Road)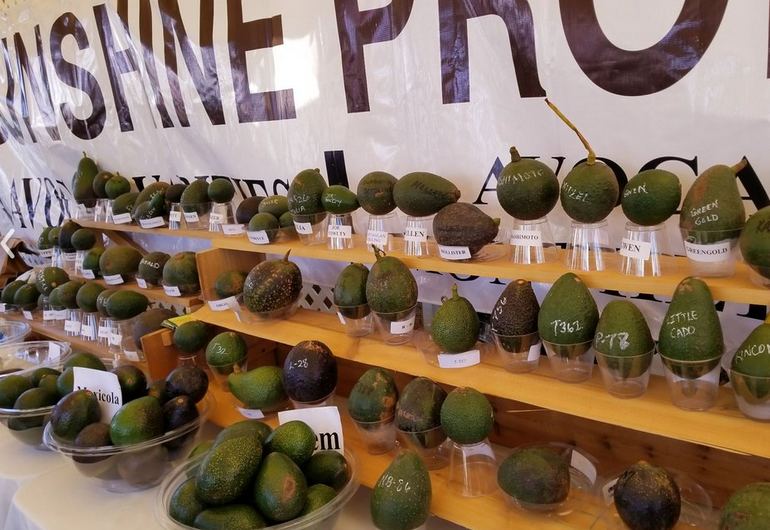 Avocado Nutritional Info
1. Avocados are a Healthy, Nutrient-Dense Superfood Nutrient-dense food that provides substantial amounts of vitamins, minerals, and other nutrients with relatively few calories. One-third of a medium avocado (50 g) has 80 calories and contributes nearly 20 vitamins and minerals.
2. Contains Good Fats The avocado is virtually the only fruit that contains heart-healthy monounsaturated fat – good fat!
3. Naturally, Sodium-, Sugar- and Cholesterol-Free California Avocados are naturally sodium-, sugar- and cholesterol-free.
4. A Unique Fruit Avocados can act as a "nutrient booster" by helping increase the absorption of fat-soluble nutrients such as vitamins A, D, K and E.
5.Great for Babies and Kids The avocado's creamy consistency makes it one of the first fresh foods a baby can enjoy.