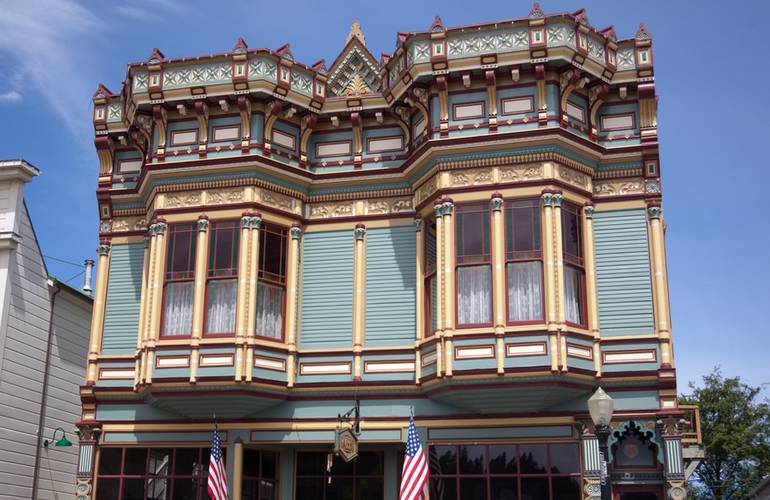 Step back in time and visit the charming city of Ferndale, California. Ferndale is one of the most well-preserved, beautiful historic cities you can visit in the whole state. The entire town is an officially designated California landmark.
Known for it's brightly painted Victorian homes, it's landmark hillside cemetery, and it's picturesque main street, Ferndale is a wonderful day trip destination for the history enthusiast and travelers alike. Though Ferndale is a small town boasting a population of just over 1300 residents, there is much to see, do, and taste in this quaint California gem.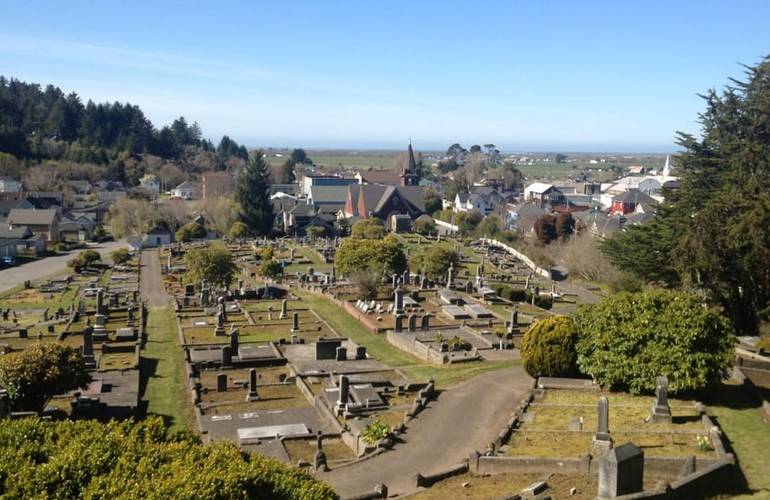 Ferndale Cemetery
The first and most famous attraction in Ferndale is it's historic. Located on a sweeping hillside overlooking the town with flowers scattered around the walkways, the Ferndale cemetery is one of the most historic cemeteries in all of California.
Just two blocks from the main street, the graveyard is an excellent place to start or end your day in Ferndale. On a clear day, you can even see ocean views from the top of the hillside.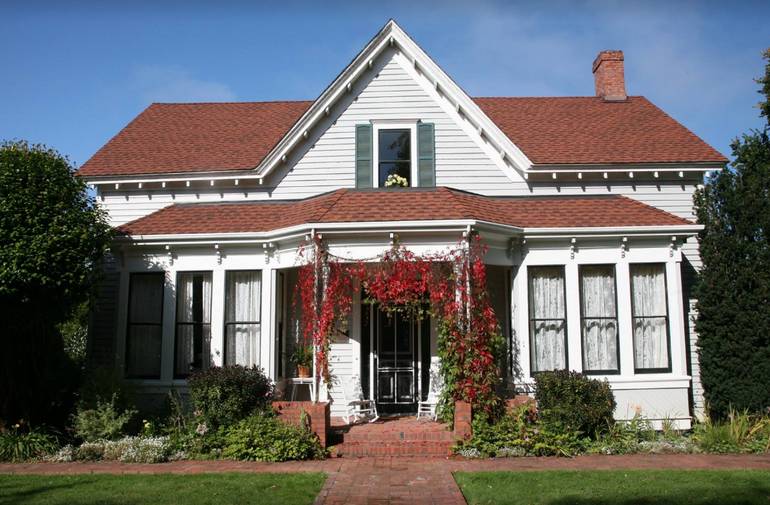 Fern Cottage
For travelers interested in history, be sure to check out the two most historically significant homes in Ferndale; Fern Cottage, and The Shaw House. Fern Cottage maintains its original Victorian furnishings and has been passed down generation to generation since it's first residents took occupancy, making it one of the few houses to maintain the same family line since the 1870's. Address 2121 Centerville Road. Phone (707) 786-4835.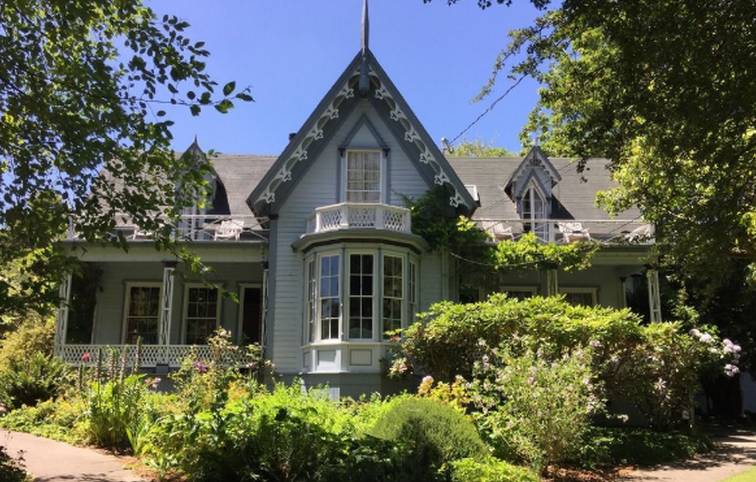 Shaw House Inn
The Shaw House boasts the title of the oldest home in Ferndale. Built-in 1854 by the town's founder, the Victorian gem has served as a home, post office, courthouse, and now, bed and breakfast. Be a part of history by staying there during your visit. Address: 703 Main Street. website.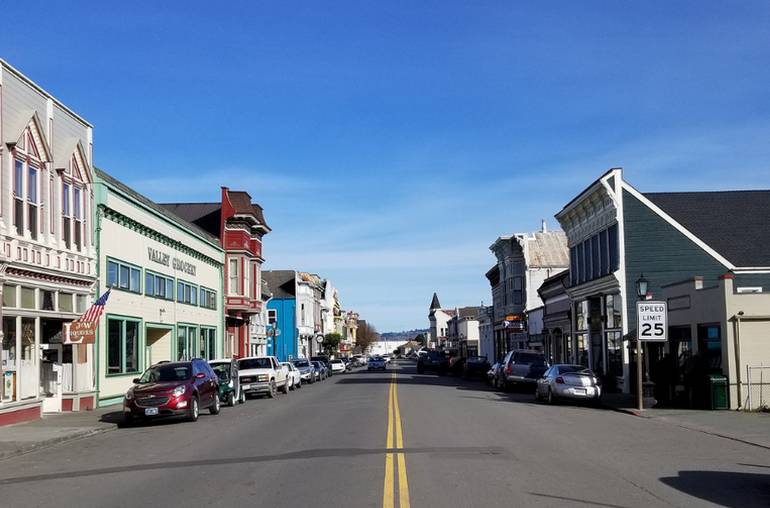 Main Street Ferndale
You can't leave town without taking a stroll down its lovingly preserved main street. The building facades are a shining example of the ornate, candy-colored "painted ladies" of Victorian-era architecture and design. Not only are the buildings themselves something to gawk at, but the gardens and grounds surrounding the homes and storefronts are kept just as beautifully, making Ferndale one of the most picturesque places in America.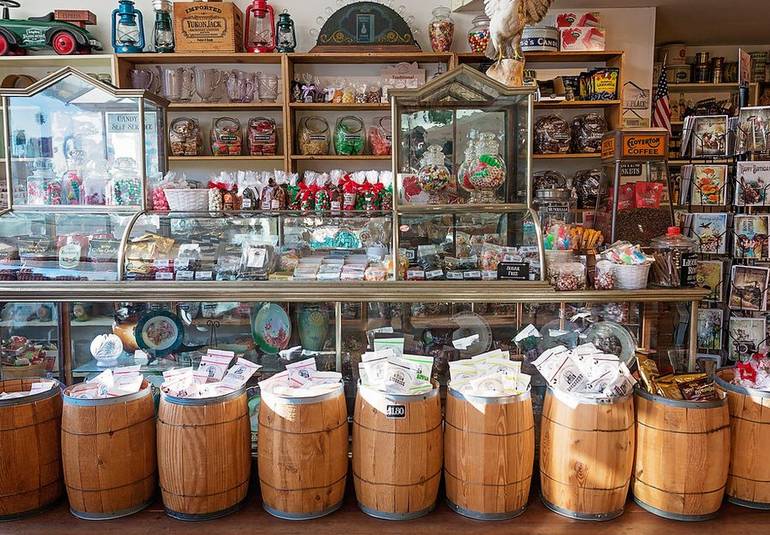 Golden Gait Mercantile
During your walk down the main street, be sure to pop into the Golden Gait Mercantile. Stepping into this shop is like going back in time; a truly special place filled with antique finds, candy made from vintage recipes, as well as beautiful homewares and up-to-date fashions. There is even a section upstairs that shows how the store/pharmacy would have appeared when it first opened in the late 1800's. 421 Main St. website.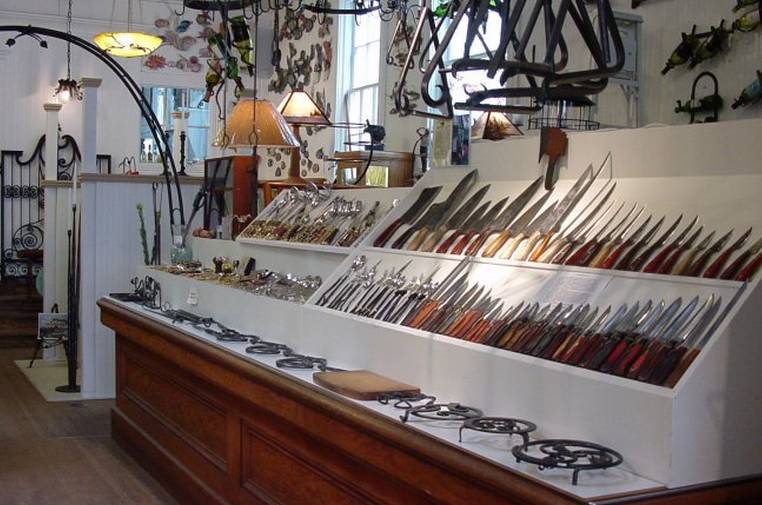 The Blacksmith Shop
For more shopping, head next door where you'll find The Blacksmith's Shop which houses some of the most beautiful iron art and metal sculpture in all Humbolt County. Address: 445 Main Street. website.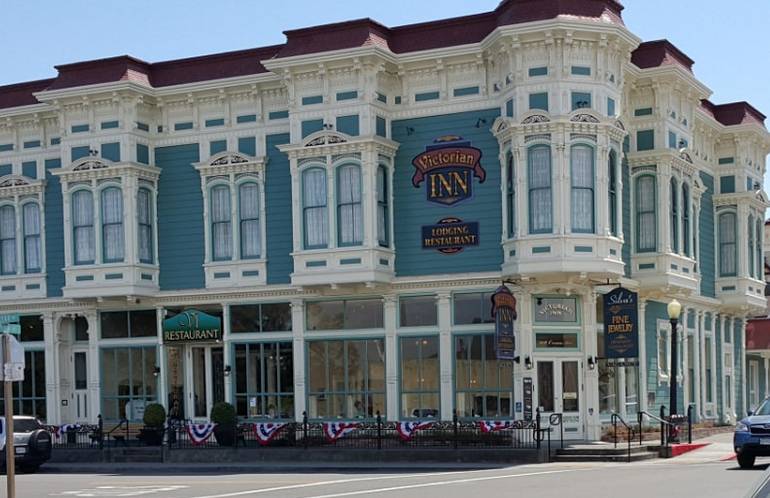 Ferndale Museum
If you have an extra hour, the small-but-mighty Ferndale museum is well worth your time. Besides showcasing photographs and information about the town's original founding and operations, the museum has two working seismographs that were built to detect and measure earthquakes nearly a 100 years ago. Address: 515 Shaw Ave.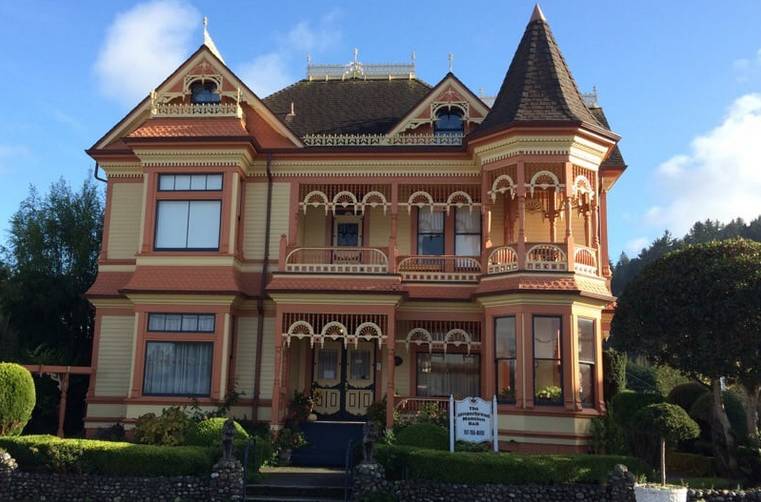 If your adventures take you to Northern California and Humbolt county, don't miss the charming Victorian village is truly one of the most romantic and historic locations in the whole state.