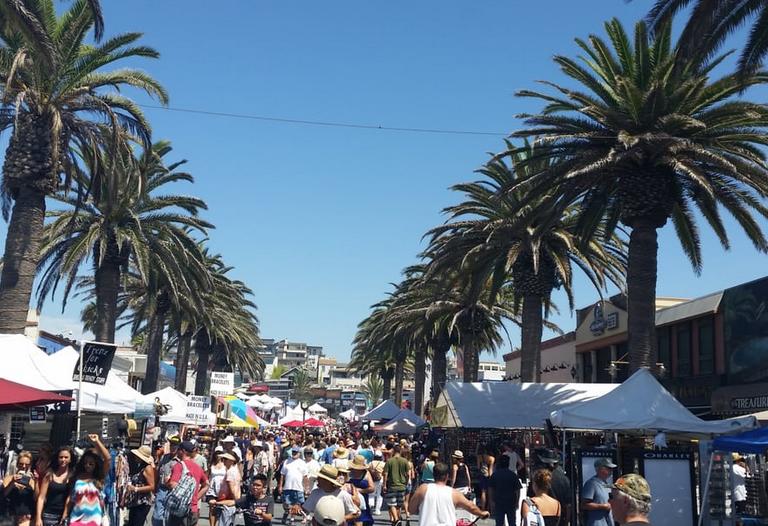 Fiesta Hermosa is a three-day festival held over Memorial Day weekend and then again on Labor Day weekend. Billed as the largest arts & crafts fair in Southern California. The festival takes place in downtown Hermosa Beach on and around the pier.
Along with arts & crafts, visitors enjoy live music on two stages featuring live music The main pier stage features tribute bands performing the classic rock of bands such as Led Zeppelin, the Eagles, Jimi Hendrix and Fleetwood Mac. the second stage in the beer and wine garden features country-western and rhythm and blues music.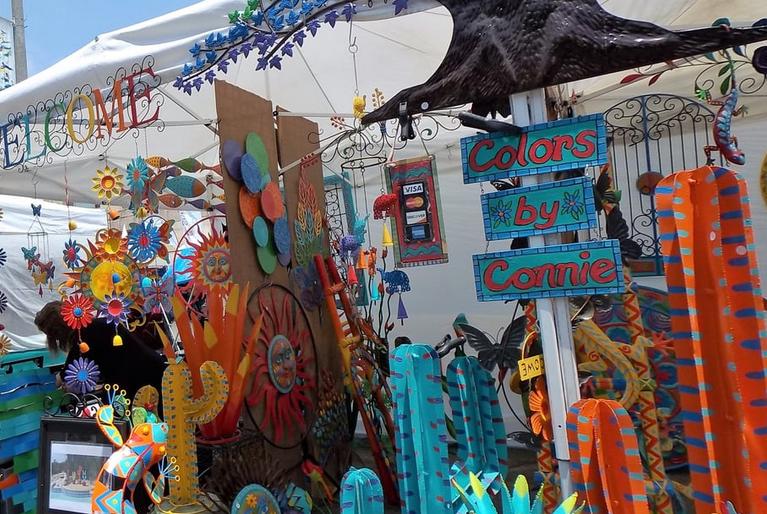 The fiesta food court offers ethnic food choices including Thai, Greek, and Mexican food. One favorite year after year is the Hermosa Beach Lifeguards' famous fish tacos. finish off your meal with fresh squeezed lemonade and some funnel cakes.
Charity Beer & Wine Garden serve different beers, a selection of wines and ice coolers. A perfect way to cool off on a hot sunny Memorial Day weekend. All proceeds are returned to the participating organizations for their good works in the community.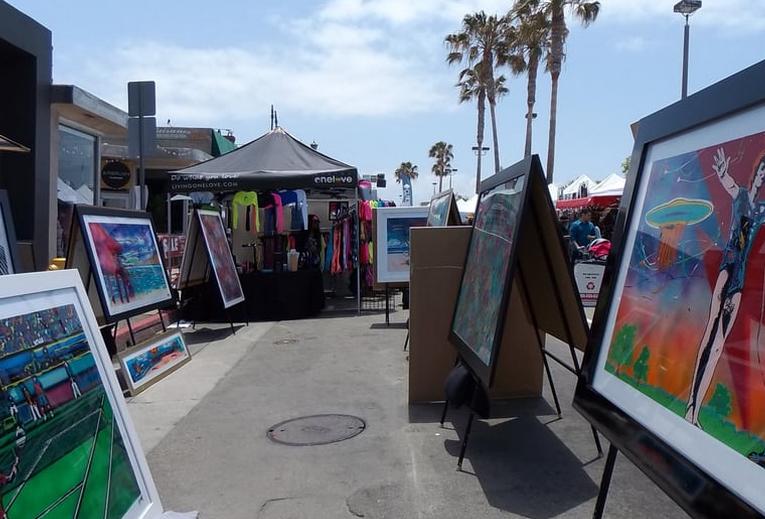 Children are not left out at Fiesta Hermosa they have their own carnival area featuring a 30-foot slide, rides, rock climbing wall and bungee jump. Kids 3 to 10 years old can enjoy pony rides, a Petting Zoo, and face painters.
The Hermosa Beach Chamber of Commerce and Visitors Bureau will be hosting the Annual "Fiesta Hermosa" in Downtown Hermosa Beach over the Memorial Day weekend, from 10 am – 6 pm each day.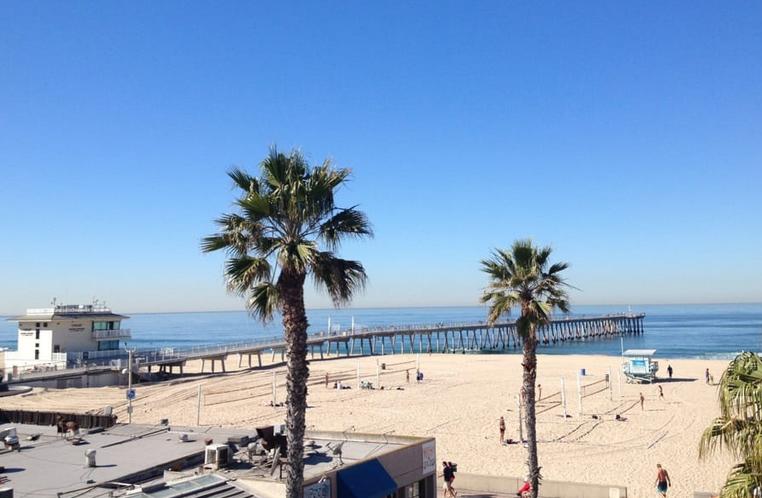 Fiesta Hermosa Parking
Free Shuttle Buses run daily from 7:30 a.m. to 7:30 p.m. from the Northrop Grumman Parking Lot at the intersection of Space Park Drive and Doolittle Drive. Parking can be hard to find, limited metered street parking and $20.00 all-day parking lots.
The festival charges no admission to walk around but everything else you need to pay for. For more information on the Hermosa Beach Chamber of Commerce and Fiesta Hermosa visit www.hbchamber.net
Fiesta Hermosa event is held twice a year: Memorial Day and Labor Day weekend.