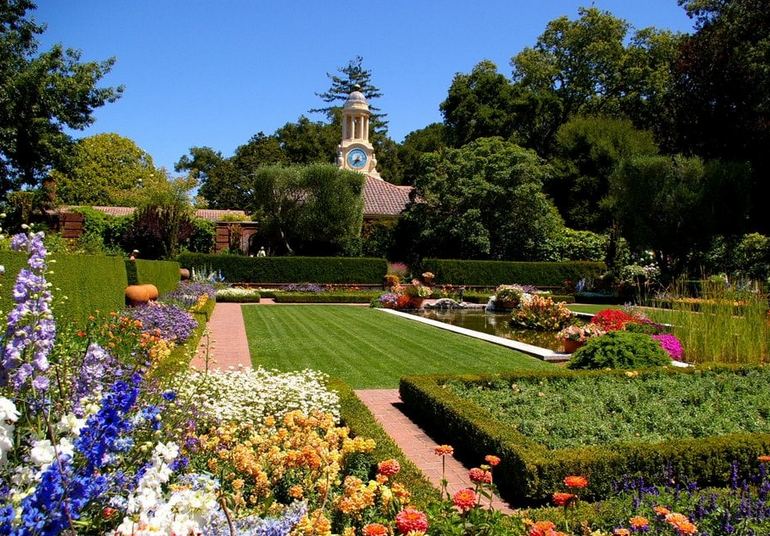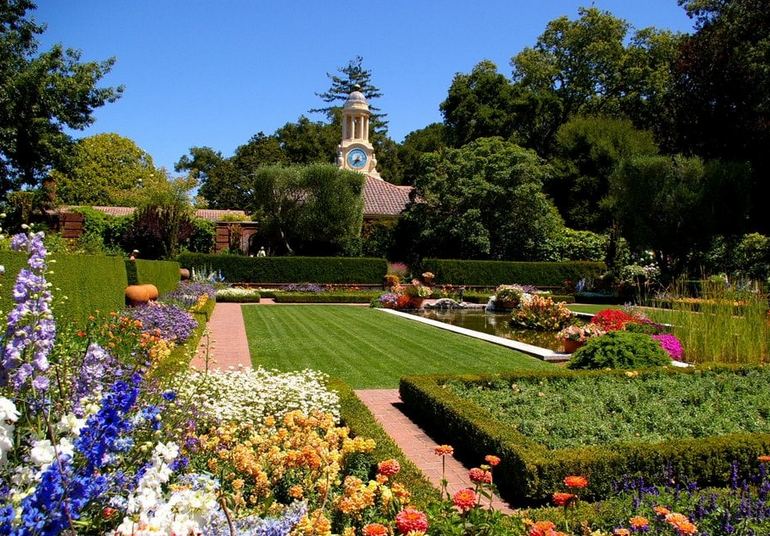 Filoli Estate & Gardens is just 25 miles south of San Francisco. The Filoli estate is surrounded by nearly 700 acres of parkland, 16 beautifully landscaped gardens. Guided and self-guided tours are offered 6 days a week. Anyone interested in gardening will love this day trip.
Filoli was built 10 years after the 1906 San Francisco earthquake and was seen at the time of its building as a symbol of hope amid the ruin. Its English Renaissance gardens are considered among the finest recreated antique English gardens in North America.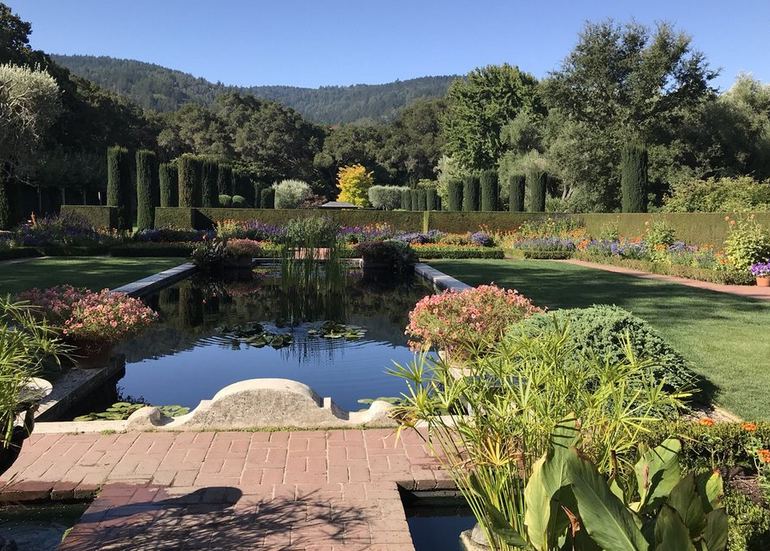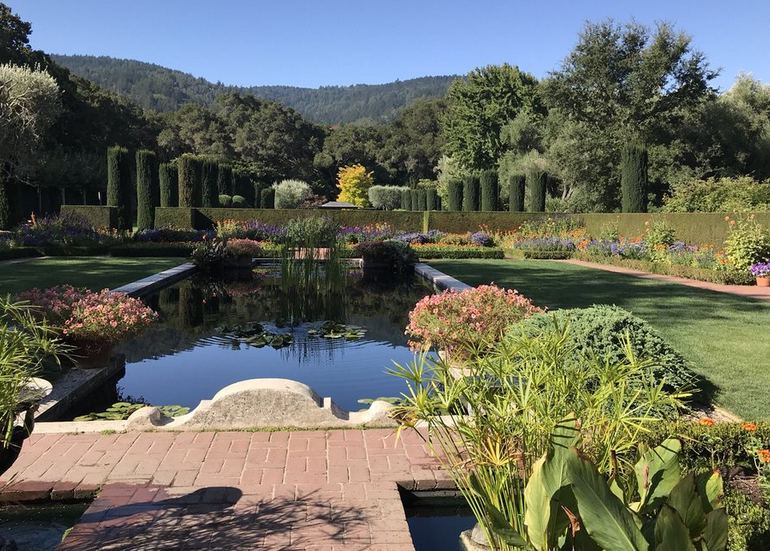 The Gardens
Delicately beautiful flowers, huge trees, manicured lawns, and shrubbery fill the grounds of the grand estate. Based on the season, the garden is constantly changing. Docents provide a great deal of information about individual flowers and plants. We recommend that you take the 1-hour guided tour of the House or the Garden, especially if this is your first visit.
There are 2 working orchards and a clock tower. A walkway made of trees through which guests can stroll. An impressive collection of camellia and citrus plants and a large area entirely devoted to Japanese bonsai plants. Plus numerous open spaces in which to enjoy the serenity of the estate's gardens.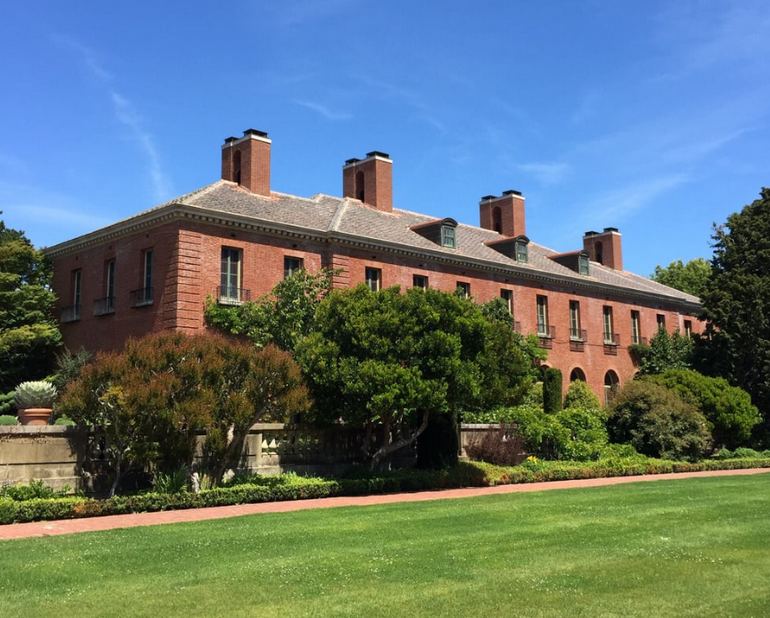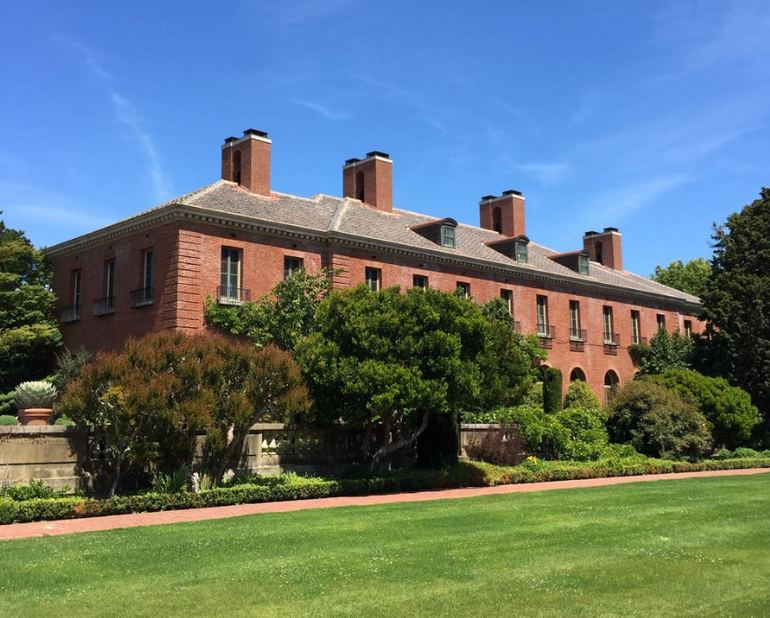 Filoli Mansion
Several rooms of the Filoli country estates are open to visitors, including the flower-covered portico, the grand marble foyer, and a grand hallway. With vaulted ceilings that run the length of one of the house's wings and are 174 feet long. The centerpiece of the home's interior is the ballroom, which is the largest room in the house.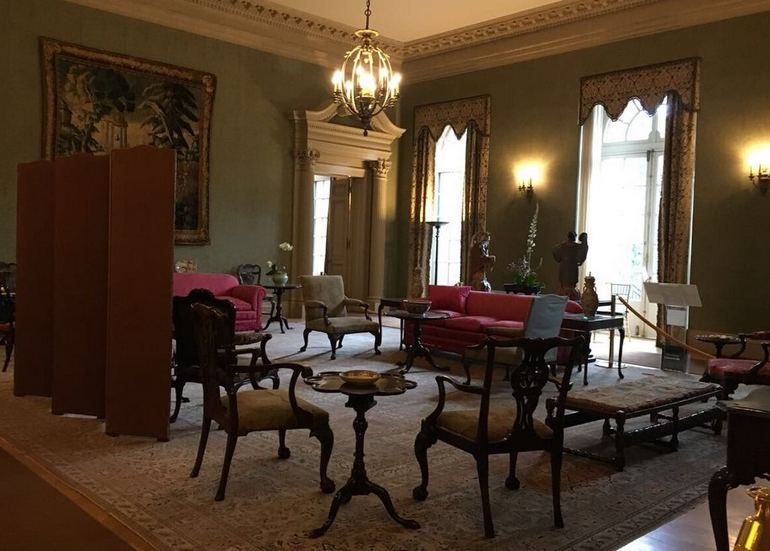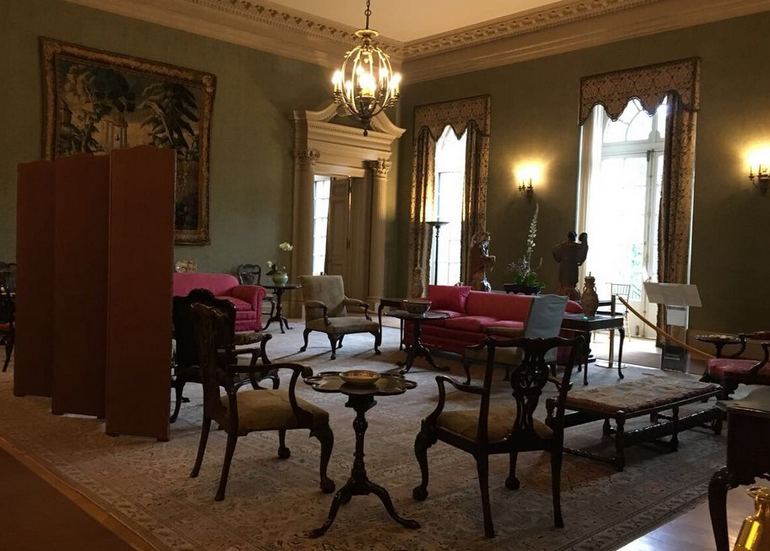 Must-see rooms include the reception room, a small entertaining space with a parquet floor in Louis XIV Versailles mosaic style. The formal dining room, which seats 20 and has 2 marble fireplaces. The drawing-room, designed to be a ladies' withdrawing room, is furnished with 19th-century antiques. With its stove that was made to be used on a ship and has been at Fioli since the mid-1940s.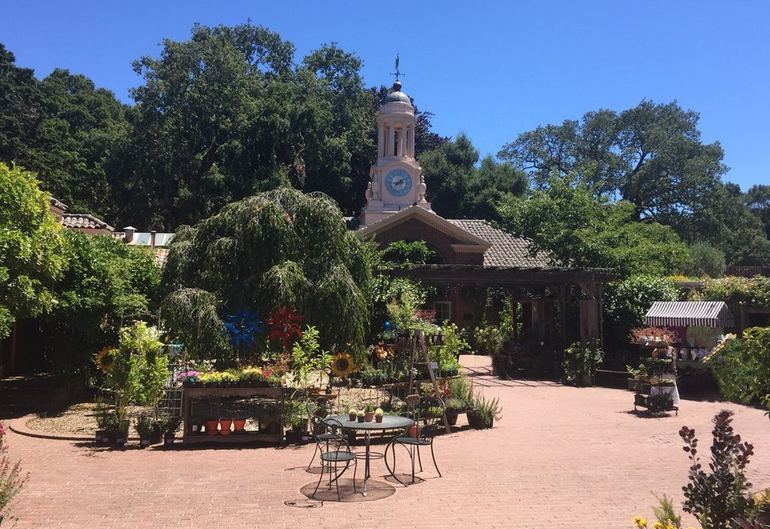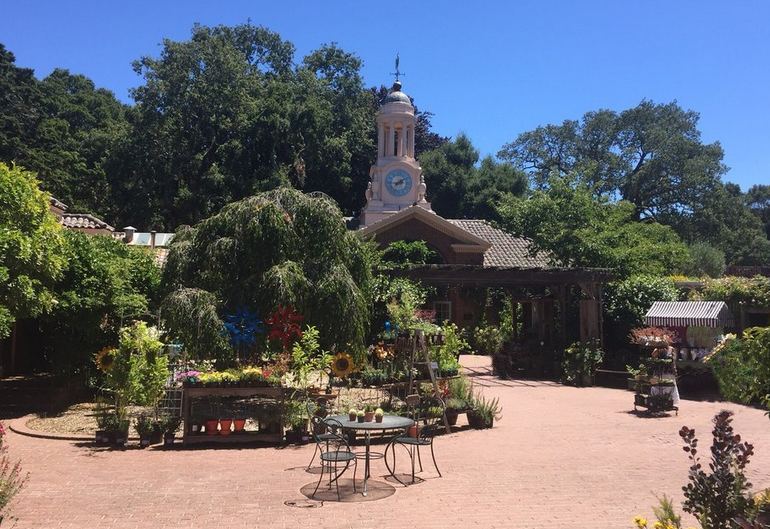 Visitor's Center
A Garden Resource Center offers extensive information about individual plantings, seasonal displays, gardening techniques. There is also material about the history and evolution of the Filoli gardens. It also serves as a gardening and horticultural resource for the entire area, offering lectures, blogs, and lecture series.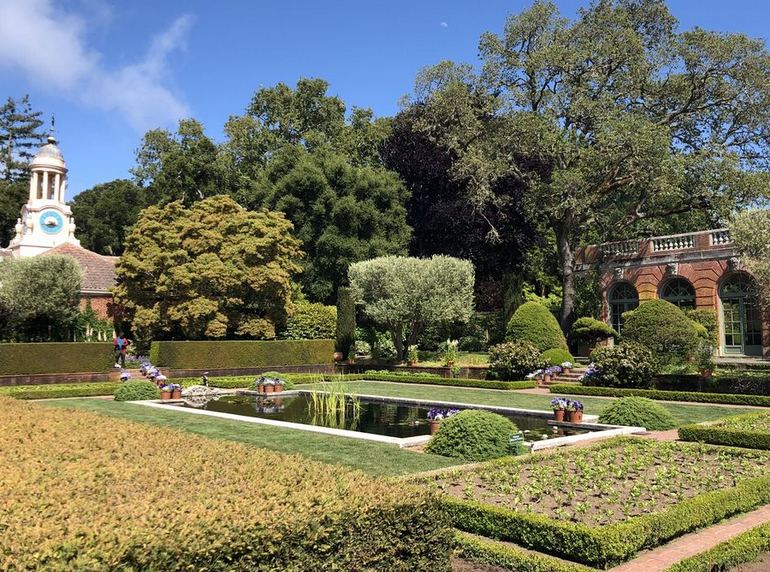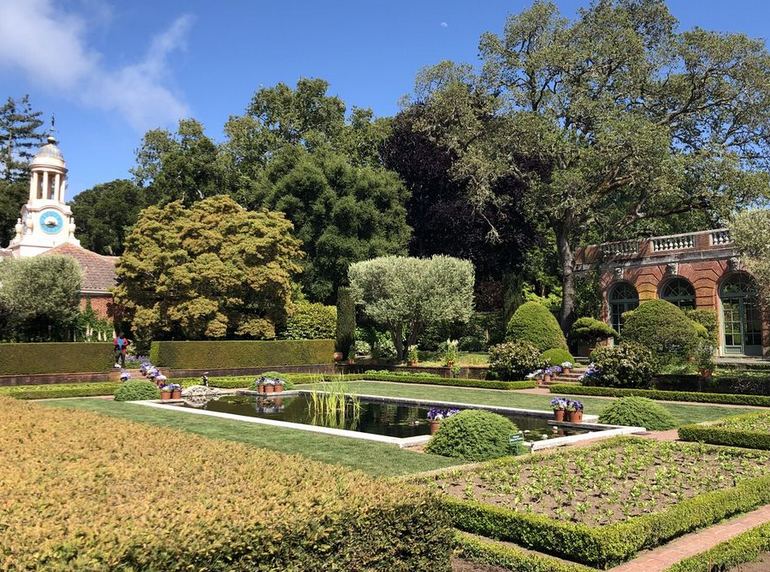 Filoli Estate History
The house was built in 1917 by William Bowers Bourn, a San Francisco millionaire whose wealth came from gold mining. Construction of the large property took 2 years, while it took another 12 years to complete the formal gardens, which were completed in 1929.
After the deaths of Bourn and his wife in 1936, it was purchased by William Roth, another prominent San Franciscan, who promoted it as an exemplar of a modern mansion combined with a formal antique garden. In1975, Filoli was donated to the National Trust for Historic Preservation and the Filoli Center.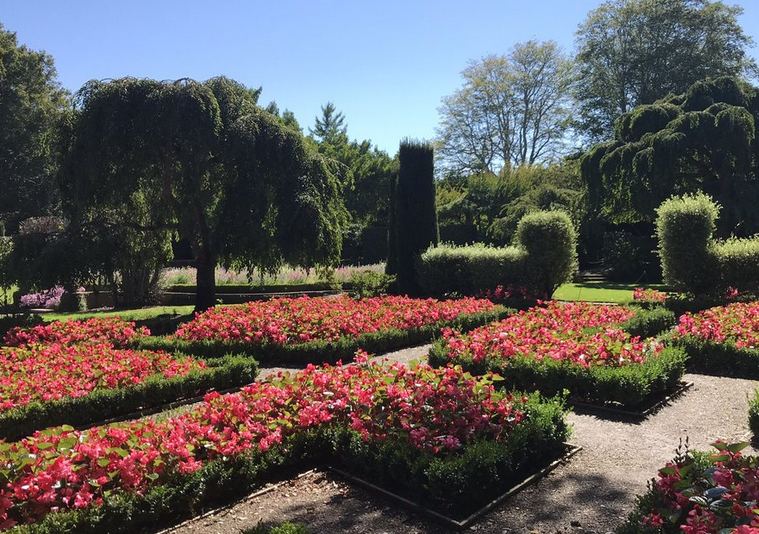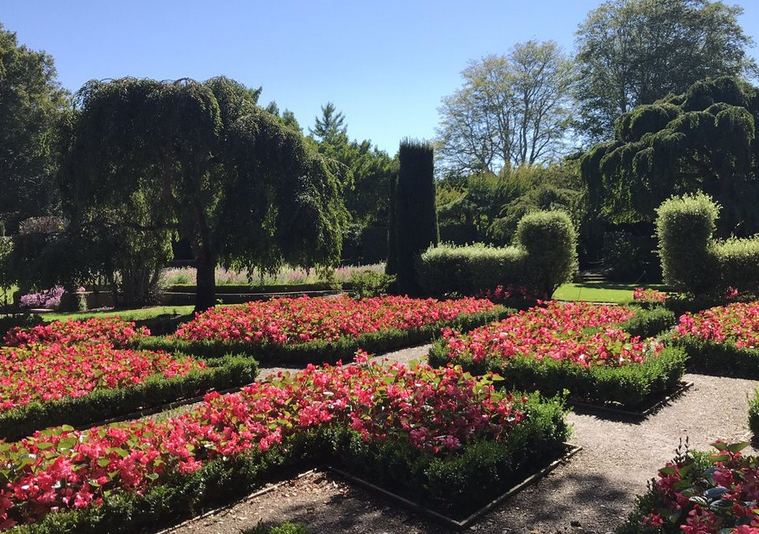 Filoli Events
Fioli offers a wide range of events and programs throughout the year, including a Mother's Day flower show, a yearly Jazz at Fioli concert, special Christmas programs, and once-a-month afternoon teas.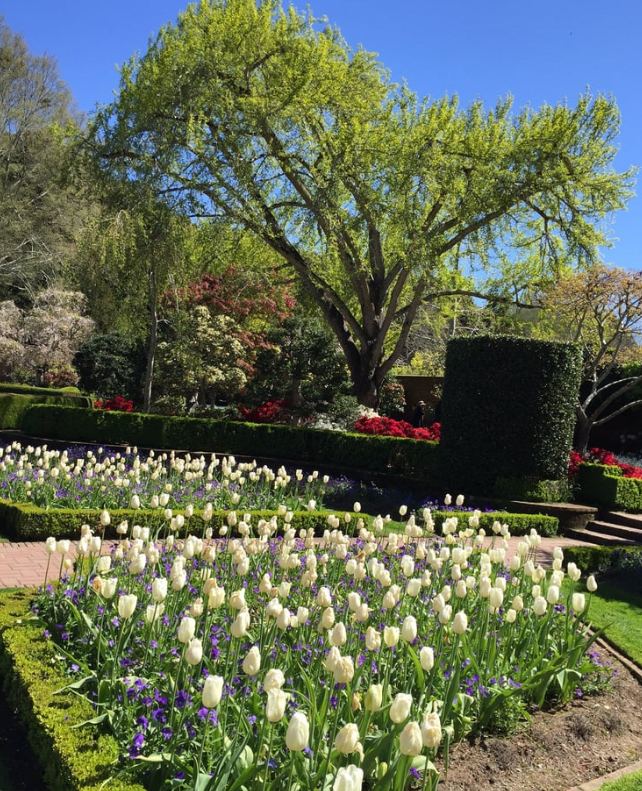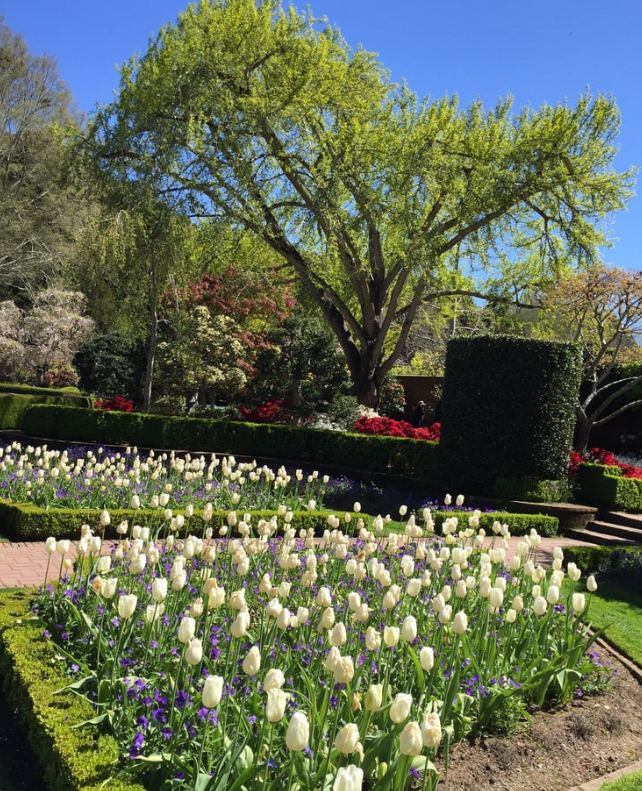 Getting There
Plan on spending a half-day exploring the Filoli complex. Parking is free. Before you start your visit, stop by the visitor's center for maps, schedules of guided tours, and to get an overview of this magnificent estate. Fioli is located at 86 Cañada Road, Woodside, California. Open Tuesday through Sunday.