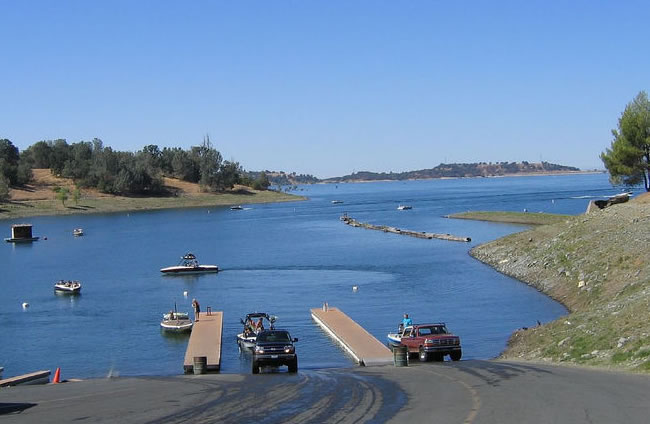 Located at the base of the Sierra Foothills you will find Folsom Lake. The Lake was once called the greatest operative electrical plant on the American continent and during the period of 1885 through 1952 it generated electricity for Sacramento residents.
Most anything you like to do, outdoor or nature related can be enjoyed at Folsom Lake. Popular activities include hiking on the many trails in the park. Running and horseback riding is also a treat at Folsom Lake and surrounding areas.
If biking is your activity of choice you will have plenty of miles to log on the 32-mile path that begins at Folsom Lake State Park and ends in Old Sacramento. On the path, you will pass many of Sacramento County's parks, all great destinations for a rest and a picnic lunch as you pedal the path.
Speaking of picnicking, there are beautiful picnic grounds peppered all throughout the state park. Folsom State Park has many points worth visiting some of which are Granite Bay, Beals Point, Nimbus Flats, Negro Bar and Brown's Ravine.
Several of these locations have launching facilities so you can take your picnic to the water and enjoy some time on the lake in your boat. There is a day use fee which varies depending on the location. Folsom Lake SRA also offers 162 campsites for an overnight adventure.
Folsom Lake offers excellent waterskiing, wake-boarding, and similar sports. If you prefer calmer water sports, you might consider Lake Natoma where there are no power boats over 5 HP permitted. Lake Natoma is a great place for kayaking or sail boating.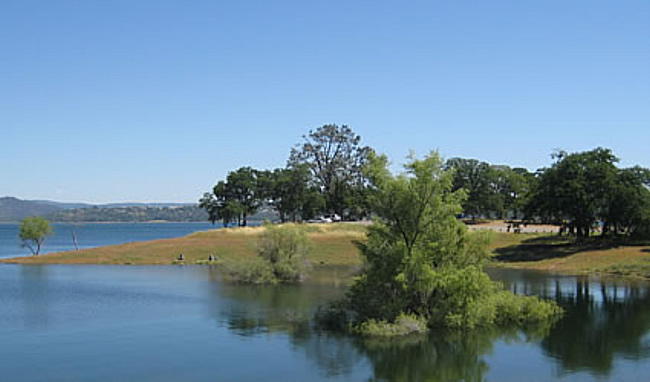 If there is a fisherman in your group, there is fishing to be had at Folsom Lake. Trout, catfish, and both bass are among the fish often caught at Folsom Lake.
Given the many fun things to do at Folsom Lake it is a great vacation destination for a family who likes camping. There are campsites available for recreational vehicles measuring in length of up to 31 feet. The camping sites include Beals Point which offers 49 sites, flush toilets, a dump station, beach equipment rental, BBQs, snack bar and a lifeguard on duty in the summer, in the swim areas.
Boat-in camping is a lot of fun if you have a self-contained boat for you and your guest which includes sleeping space for all onboard There are designated places on the lake for mooring/camping. If you prefer shore camping, there are over 100 sites at Peninsula Campground.
Depending on the view and terrain you in which you wish to camp, it's a sure thing you will find your happy place among the campgrounds at Folsom Lake.
Folsom Lake is a great destination, whether for the day or for several days of camping. If you are camping, you might consider these other attractions as side trips. California State Railroad Museum, The State Capitol Museum, Sutter's Fort and the Old Governor's Mansion. All about 30 miles distance.
Closer to Folsom Lake is the historic town of Folsom itself. You can experience a different event each month but always something fun and exciting. For a small town, there are big happenings.
There is an ice rink from early November through late January for winter fun times, there is a huge Christmas tree lighting festival in early December, there is a historic holiday home tour, and the Spring Antique Fair takes place in April. As the year progresses, you might enjoy Graffiti Night in August where some 250 classic cars along with artists, craft vendors and lots of great food.
If you want to learn to water ski or to try your hand at windsurfing, consider a visit to CSUS Aquatic Center. You can enroll in a session to learn these water sports along with many others. Lessons are available for adults and children and in the summer there are fun day camps for youth, as well.
There is so much to do in and around Folsom. Check it out.
Folsom Lake is easy to find. It is 30 miles east of Sacramento and accessible from highways 50 (exit Hazel or Folsom Blvd.) or Interstate 80, (exit Douglas)