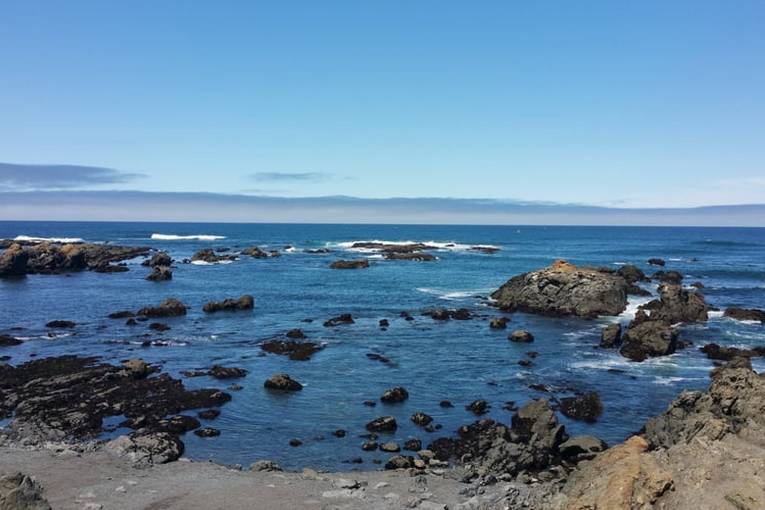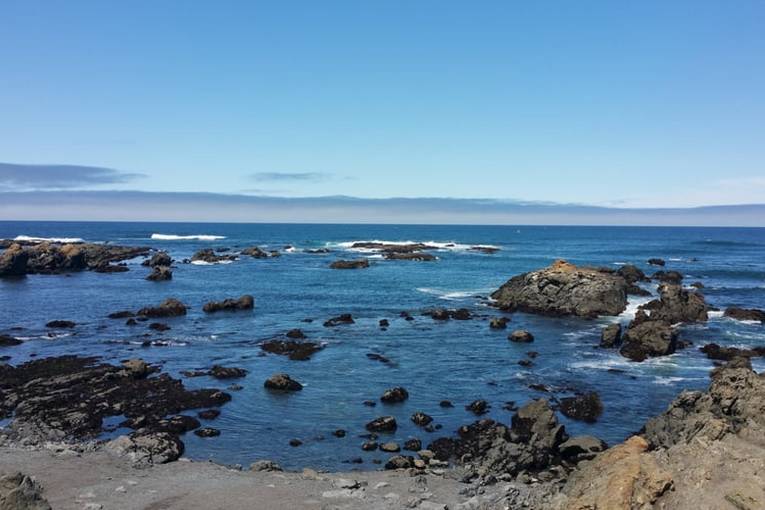 Situated on the stunning Northern California Coast, Fort Bragg is a small town with a great mix of history, natural beauty, and lively events. Depending on where you live, it can be a fun day trip or a perfect weekend trip from San Francisco Bay.
Fort Bragg was established in 1857 within the Mendocino Indian Reservation. The purpose of the fort was to safeguard the local Native American population. The post was abandoned in 1864, and the reservation was discontinued.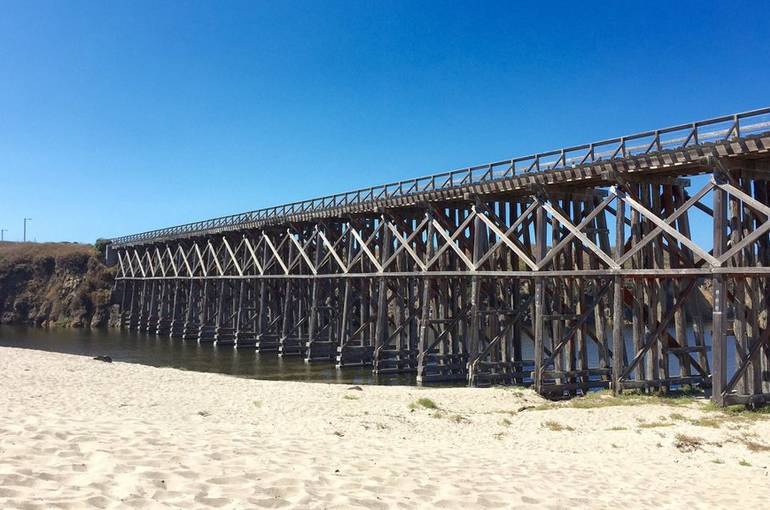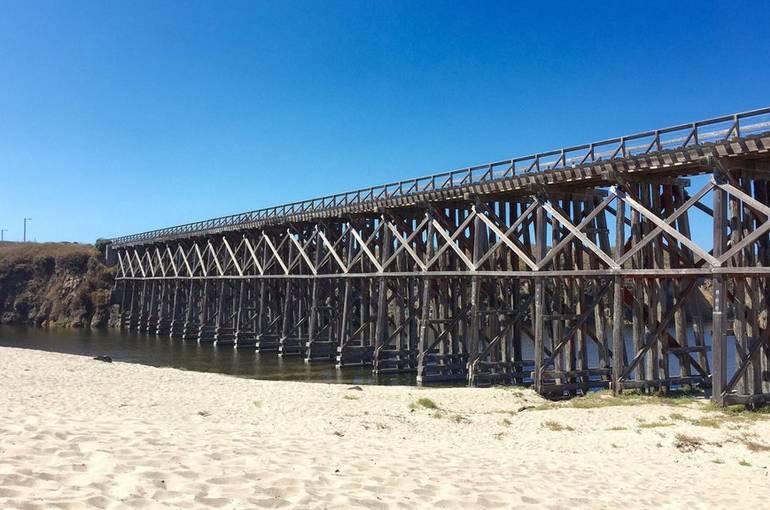 Commercial fishing was also an essential part of the community's past. Today, it is a popular destination for tourists.
As with much of this part of the coast, the ocean's natural beauty and nearby redwoods dominate the landscape. For a great beach experience, including a visit to MacKerricher State Park.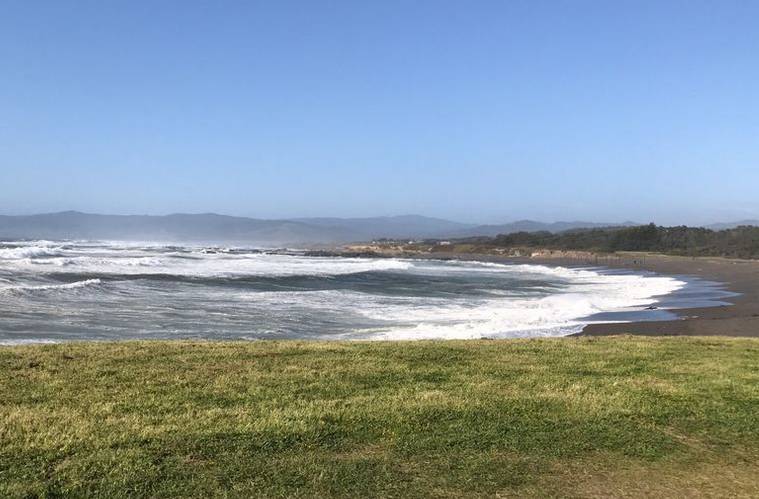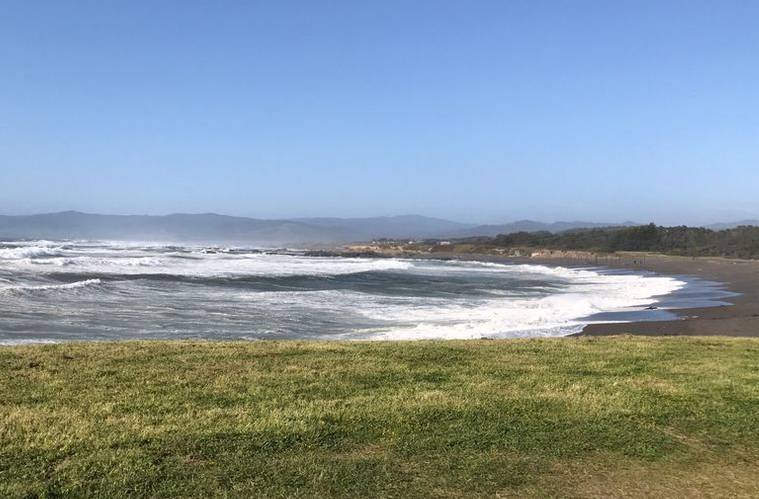 MacKerricher State Park
The park offers a variety of habitats, including beach, bluffs, headlands, dune, forests, and wetlands. These diverse habitats attract a variety of wildlife. The park is popular with bicyclists, hikers, equestrians, and whale watchers.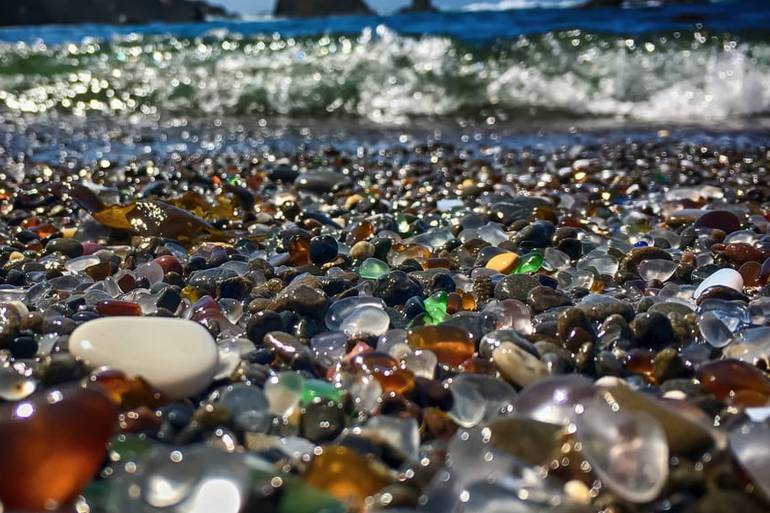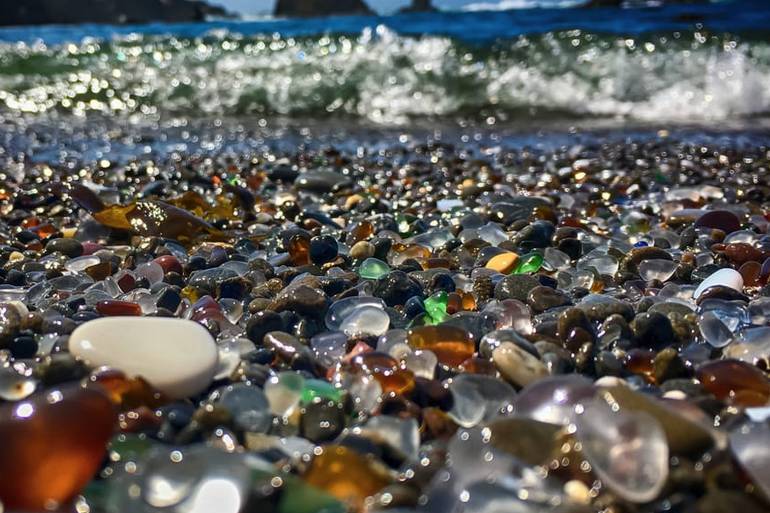 Fort Bragg Glass Beach
A popular spot at MacKerricher State Park is Glass Beach, which has sea glass created from years of dumping garbage into an area of coastline north of town. Glass Beach is rarely covered in glass except after a storm. It is also illegal to take the glass, even though its source is trash—part of the small-town charm of  Fort Bragg.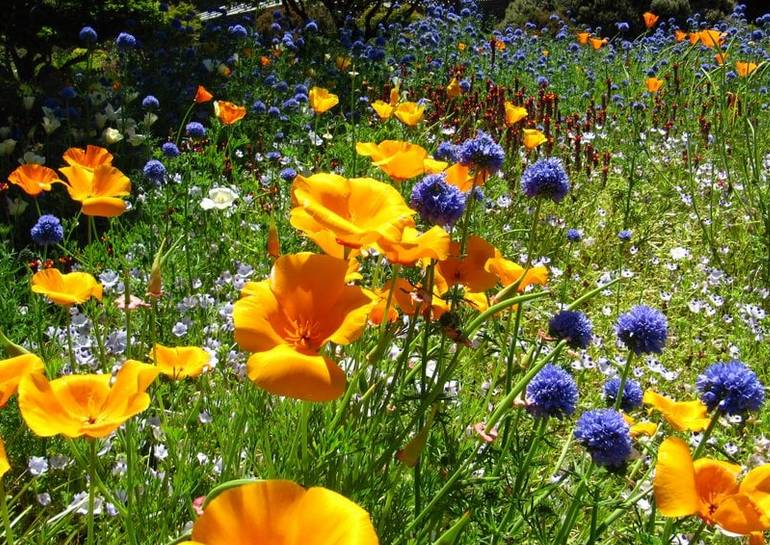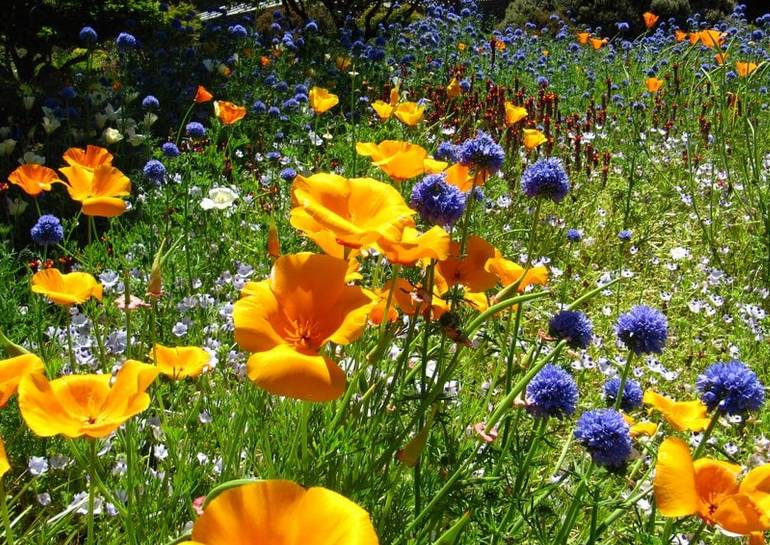 Mendocino Coast Botanical Gardens
The Mendocino Coast Botanical Gardens, located in Fort Bragg, is the ultimate garden by the sea. The park has different areas, including a rhododendron area that comes alive in March and April. The perennial garden has bulbs, flowers, and blooming grasses that delight from spring through fall. There is a collection of heaths and heathers as well as camellias.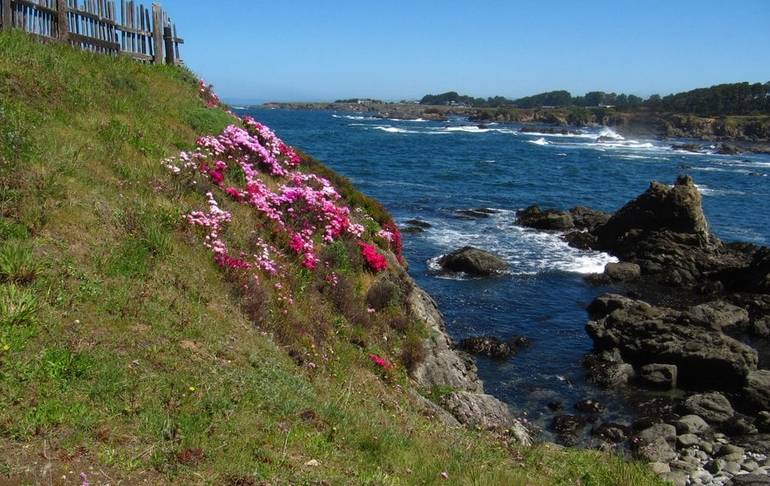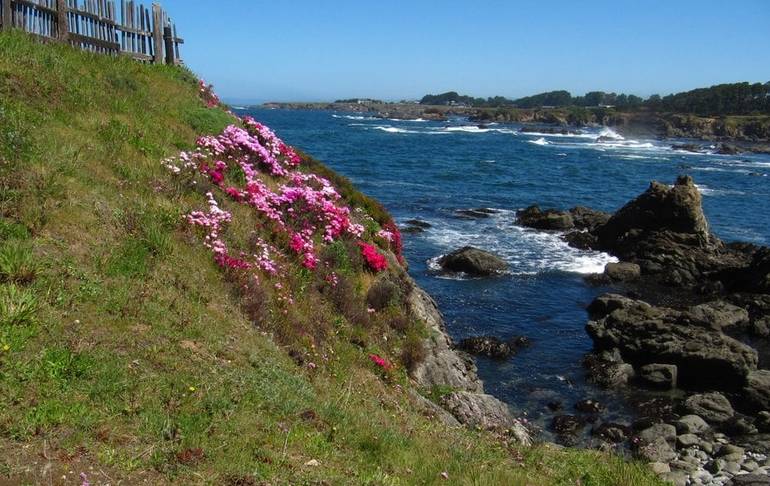 The garden also boasts six different rare and endangered plant species. The park is open year-round, and there is an admission fee. The main trails are wheelchair accessible, and you can bring a picnic. Also, well-behaved, leashed dogs are welcome in the gardens. Check out the garden's web page to see what plants are blooming as you plan your trip. Mendocino Coast Botanical Gardens 18220 CA-1, Fort Bragg, CA 95437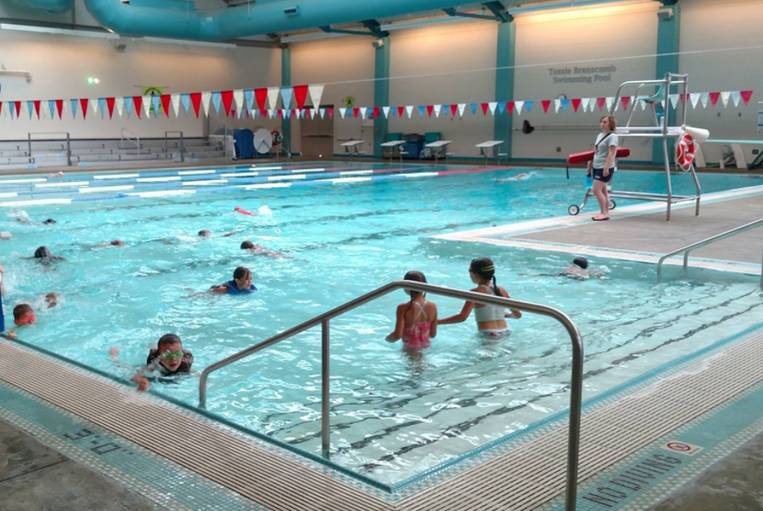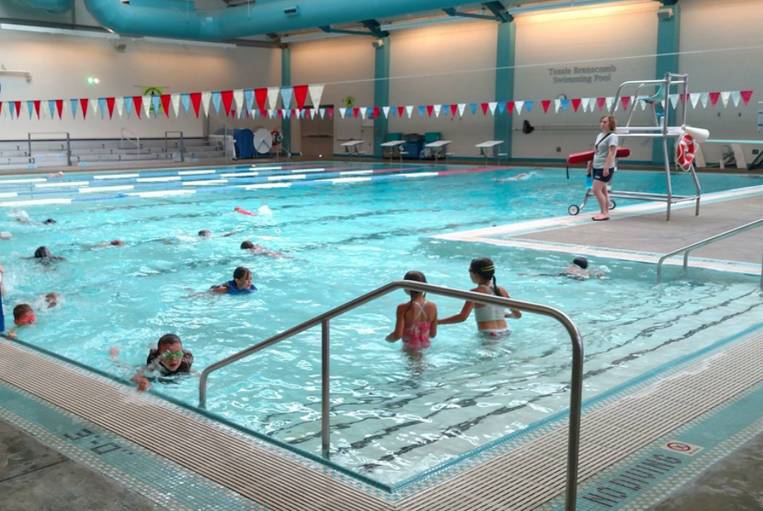 Starr Aquatic Center
If the weather is too cold outside, consider heading indoors to the C.V. Starr Aquatic Center, a great indoor water park. Drop-ins are welcome, and it's a fun way for visitors of all ages to swim, play in the water and have fun. Star Aquatic Center 300 S Lincoln St, Fort Bragg, CA 95437.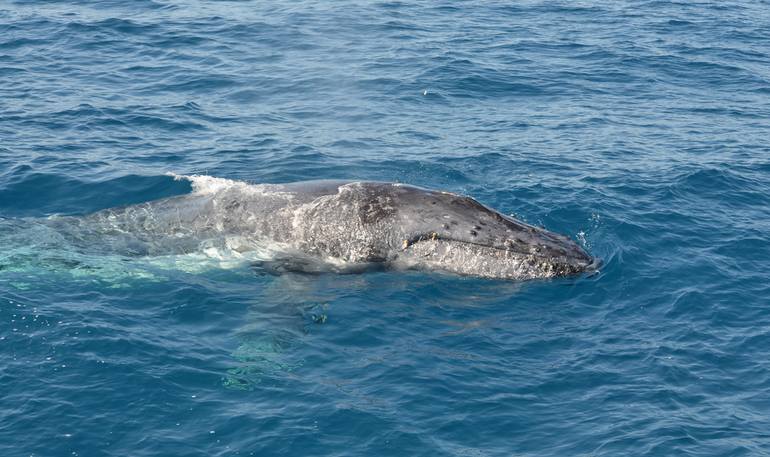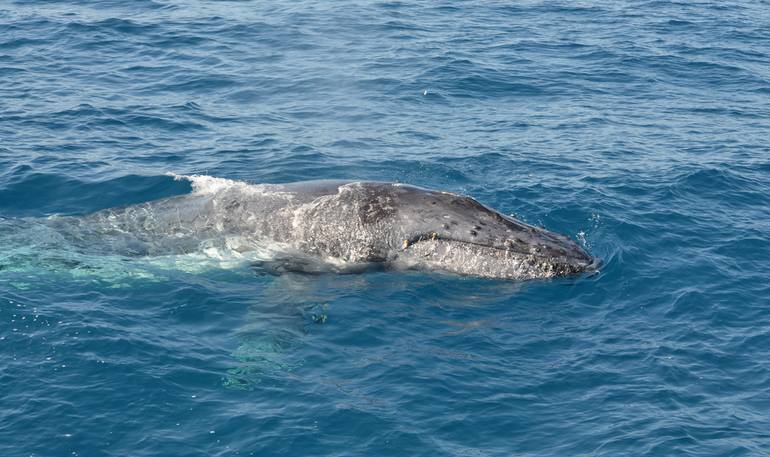 Mendocino Coast Whale Watching
With an estimated 20,000 gray whales migrating annually along the Pacific Coast, whale sightings are pretty common in the winter months in the Fort Bragg area.
Every March is the Whale Festival in Mendocino County. Many coastal communities have special events, and Fort Bragg is one of them. Typical activities include wine and beer tasting, chowder tasting, art exhibits, live music, etc.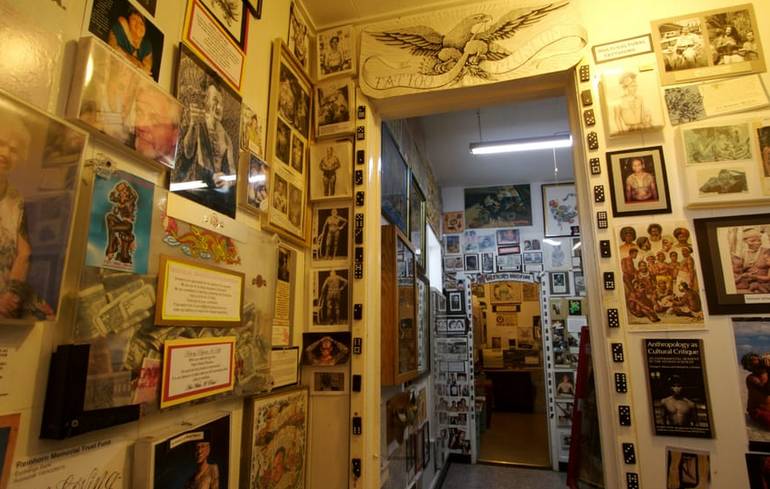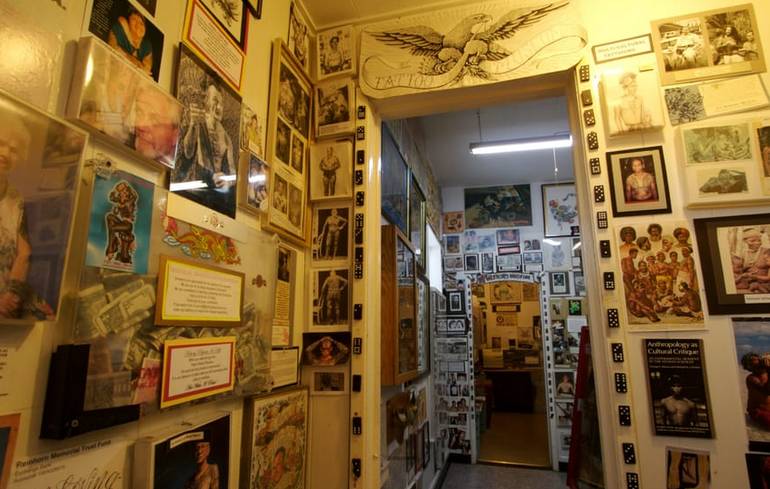 Fort Bragg Tattoo Museum
Fort Bragg also boasts a Tattoo Museum. It is one of the few public museums globally that displays artifacts related to tattooing. The museum is located in a building with an original Victorian storefront. Open daily, and tours are available. Triangle Tattoo & Museum 356 N Main St Fort Bragg, CA 9543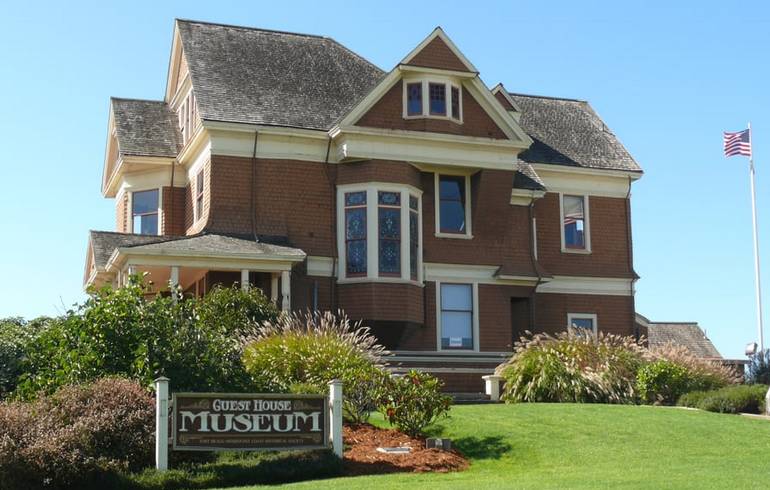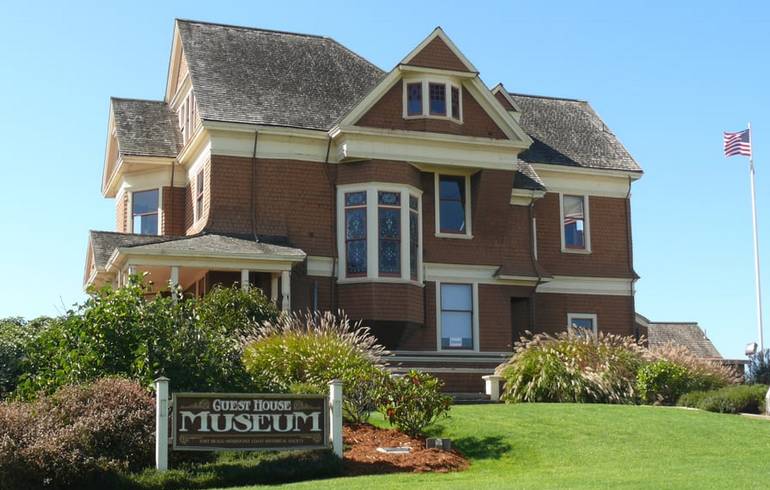 Guest House Museum
The Guest House Museum, located across the street from the Tattoo Museum, is an architectural treasure in the town. Constructed in 1892 from coastal redwood, it was the private home of one of the early lumber company owners. 343 N Main St, Fort Bragg, CA 95437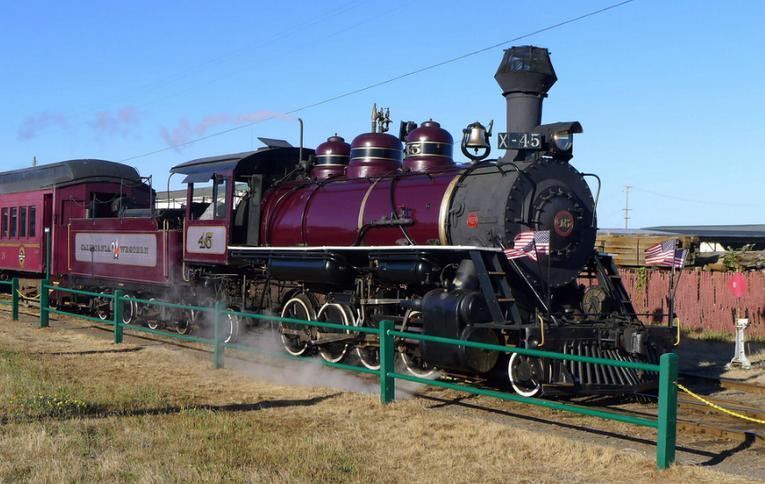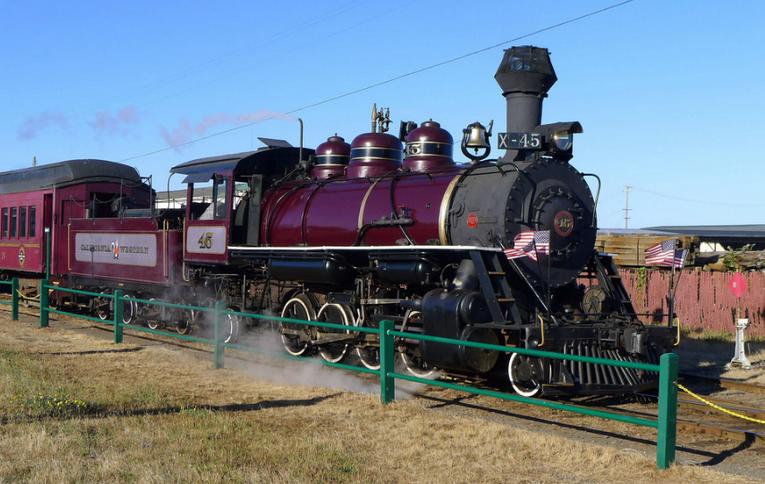 Fort Bragg is also an excellent base for exploring some area attractions. The town serves as the western terminus of the Skunk Train. The rail line was an old logging line, and it crosses thirty bridges, goes through two mountain tunnels, and provides beautiful views of the towering redwoods.
The train is popular with train enthusiasts, both young and old. Please note that the train only runs part of the year and no longer runs the entire route. The steam train has been retired, and diesel-powered trains are now used.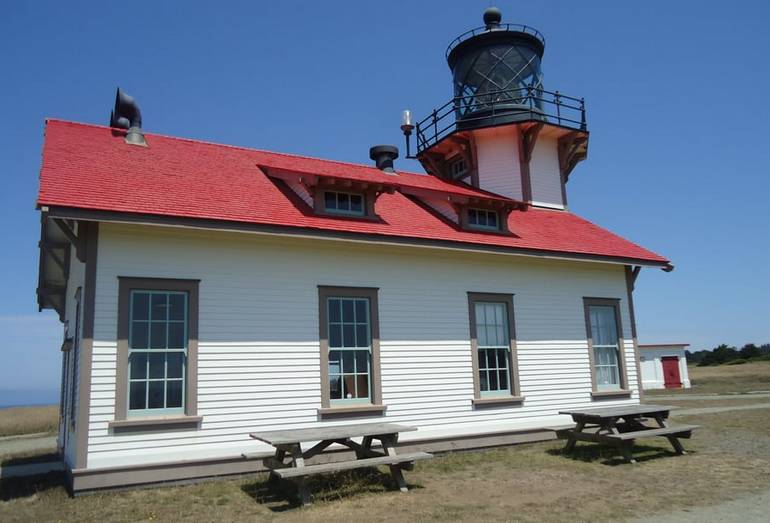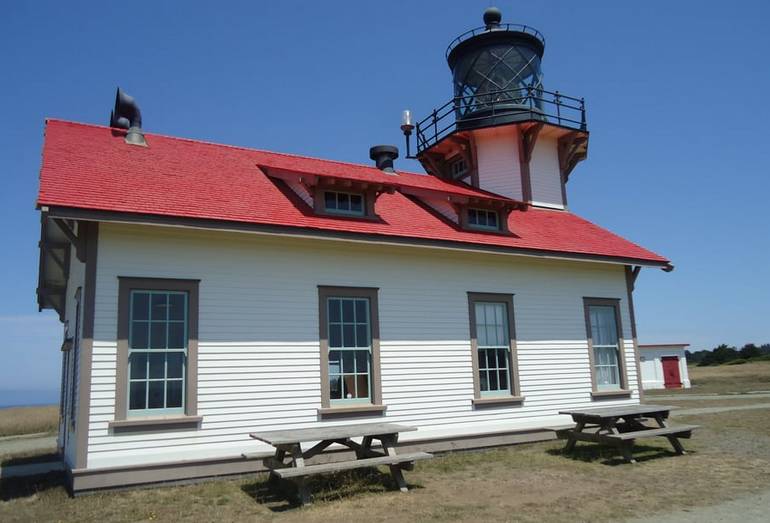 Point Cabrillo Light Station
Point Cabrillo Light Station State Historical Park is located about six miles south of Fort Bragg. It includes a small museum, a light station keeper's house that has been stocked with period pieces, and lovely walking trails. A small gift shop and friendly docents are ready to answer any questions you might have. 13800 Point Cabrillo Dr, Mendocino, CA 95460
Getting There
Fort Bragg's remote location on the coast means it takes effort to reach the town. From Highway 101, take State Route 20 west out of Willits. It is about a one-hour travel time from Willits. Fort Bragg is located 200 miles north of San Francisco. There are plenty of lodging options in the area, from quaint bed and breakfasts to camping at MacKerricher State Park.