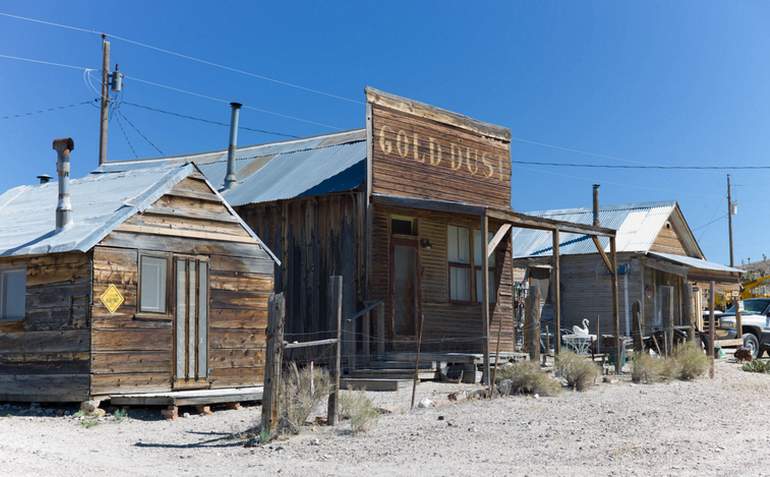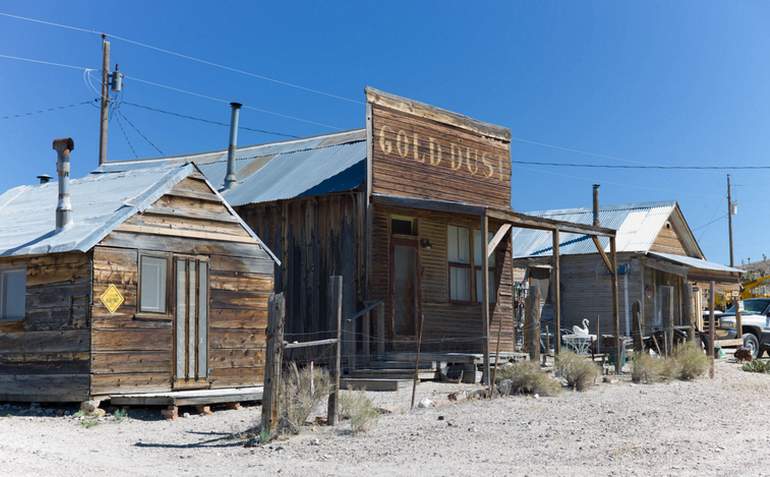 Gold Point, Nevada, has gone from about bustling mining town to just a few residents these days. If you love the idea of visiting a deserted location free from the constraints of the urban sprawl, then the old ghost town of Gold Point, Nevada, is the spot for you.
The town was first settled by ranchers and miners during the 1880s, but it wasn't until gold was discovered by miner J.W. Dunfee in the 1920s that the city would thrive and be aptly renamed Gold Point.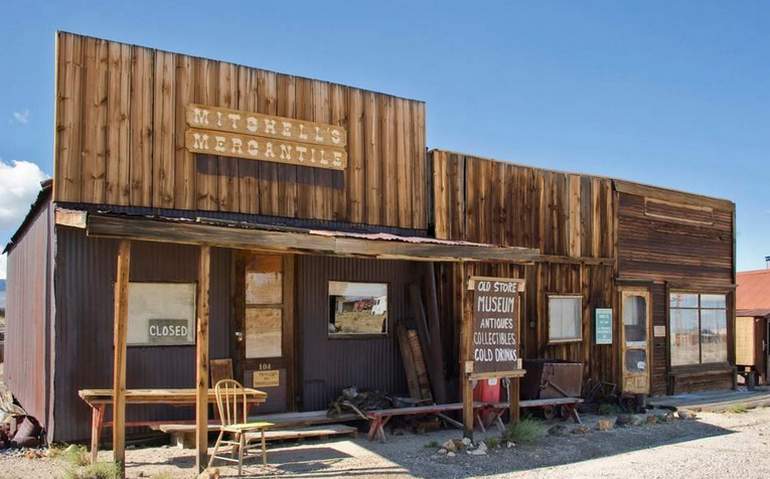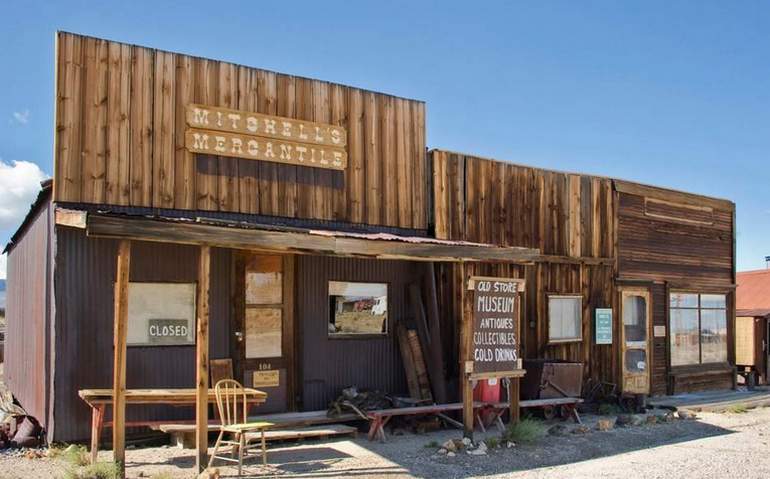 Two thousand people once thronged the streets, which provided the usual saloons, hotels, and stores. Over $ 1'000'000 in gold and silver was extracted from the mines.
Today the population is only about a dozen folks. Still, it does reach as high as 400 for special events, such as the annual Chili Cook-Off held every Memorial Day Weekend or the annual Day after Thanksgiving Turkey Dinner. Gold Point's residents are dedicated to sharing the rich history and genuinely welcome visitors as a guest to their Nevada Ghost Town.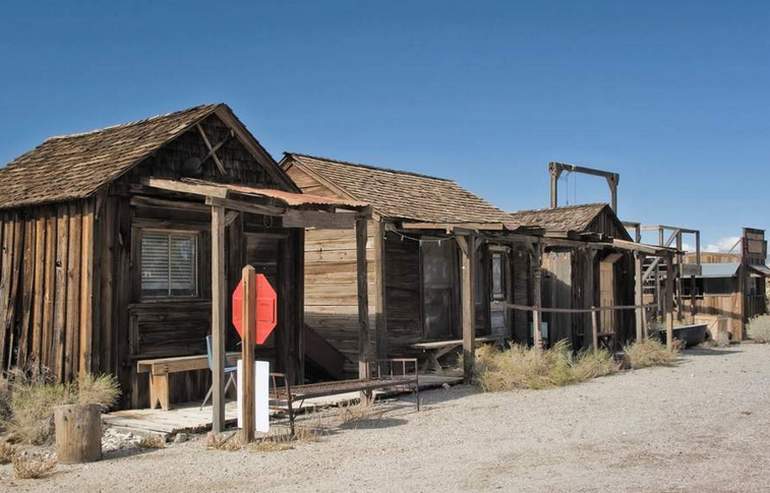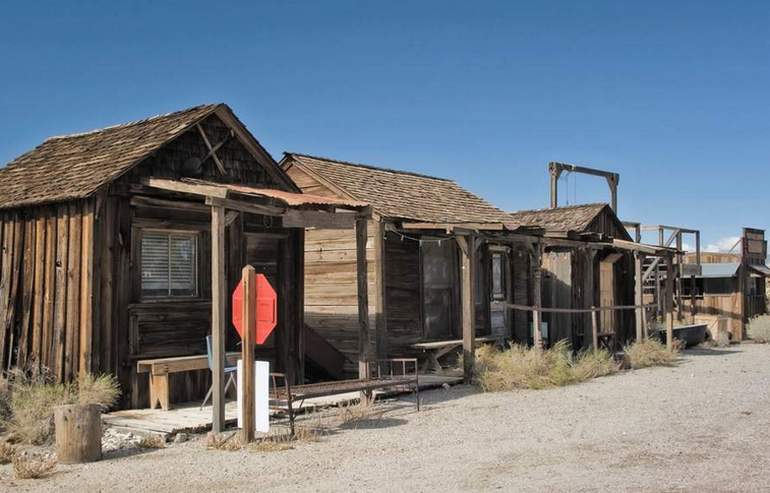 Revenue the town earns from tourism goes toward the restoration and preservation of the Nevada landmark. The city has an authentic ghost town feel, with about 50 buildings standing from its previous life.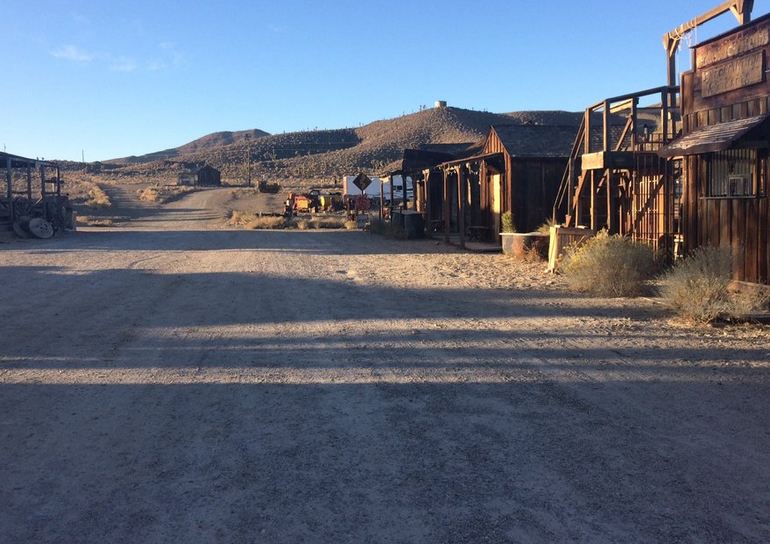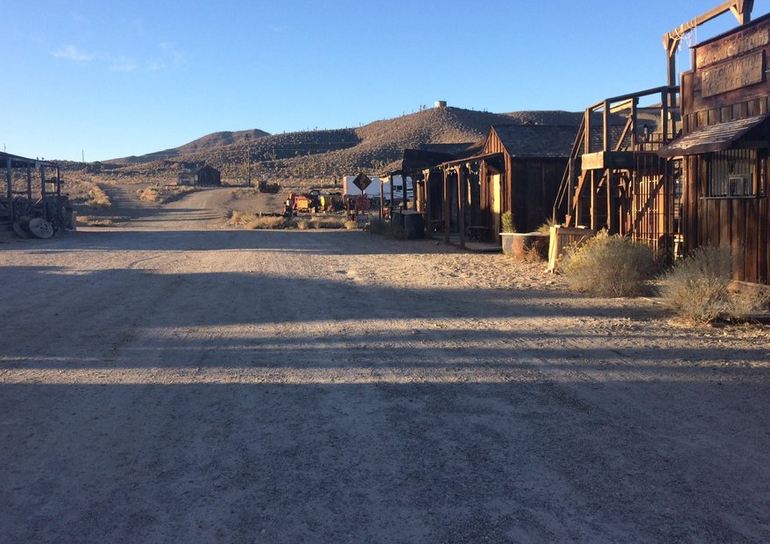 Things to Do and See
The post office serves as a museum and is open on weekends, while the mercantile store is the local gift shop, offering gifts and hats as well as local history books to take a piece of your visit home with you.
Gold Point visitors can also take a self-guided tour around the town itself or venture out on their own to explore old mining camps, and hundreds of mines are all within a short drive.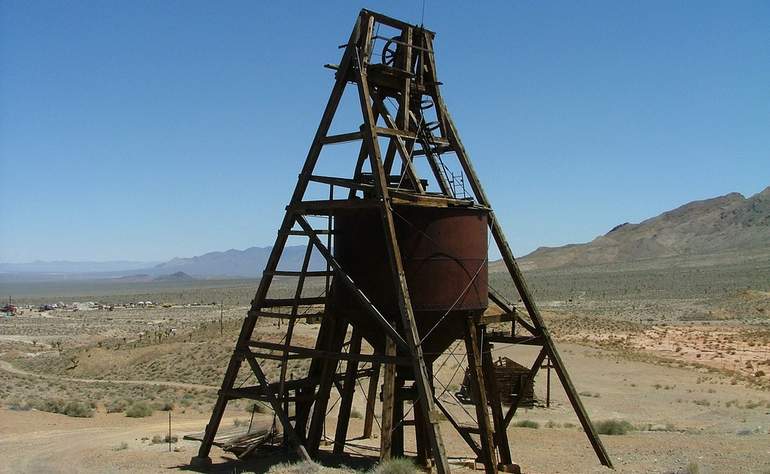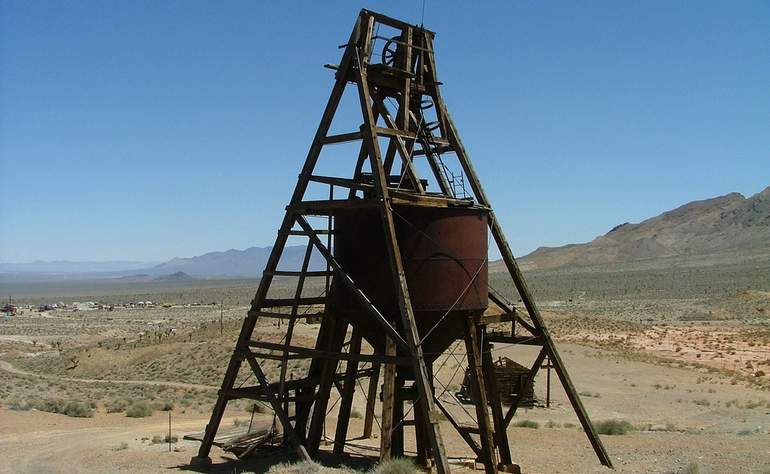 Everyone in Gold Point treats you as a guest, and the locals offer an excellent itinerary. That usually starts with a Gold Point Museum tour, followed by a storytelling session and a history lesson by Sheriff Stone.
If you crave some local knowledge, they provide access to hundreds of books and articles about mining and history, including over 8,000 pictures of ghost towns and mining camps.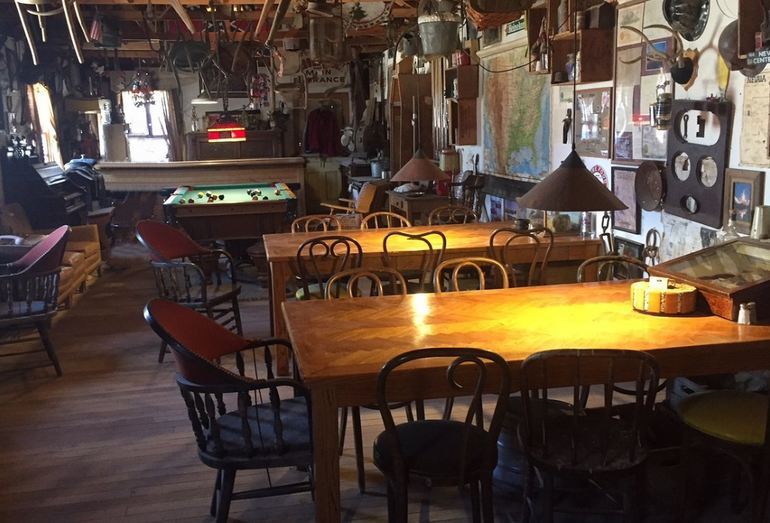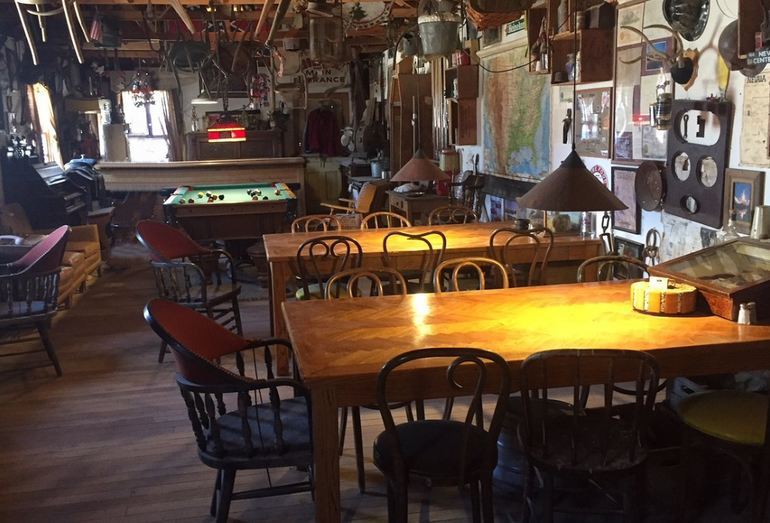 Gold Point Nevada Saloon
Evenings at Gold Point are reserved for a round of table shuffleboard or pool on a 1909 Brunswick pool table in the local saloon. If you are staying in one of the miner's cabins, a family-style sit-down dinner is included in the evening.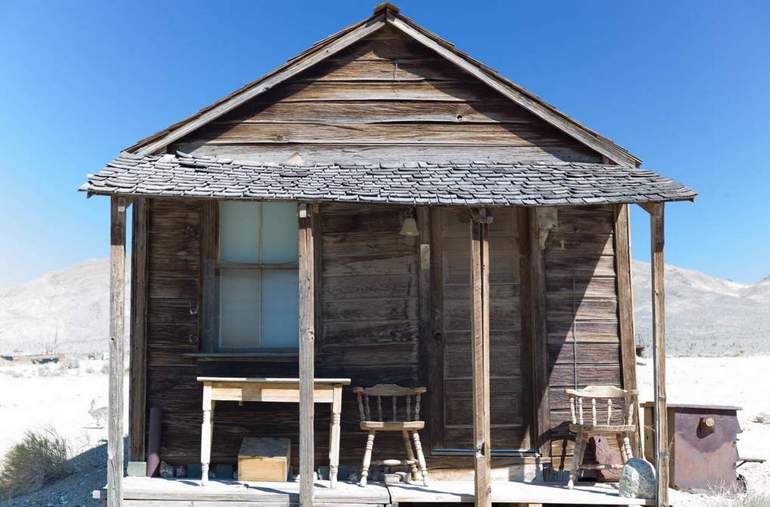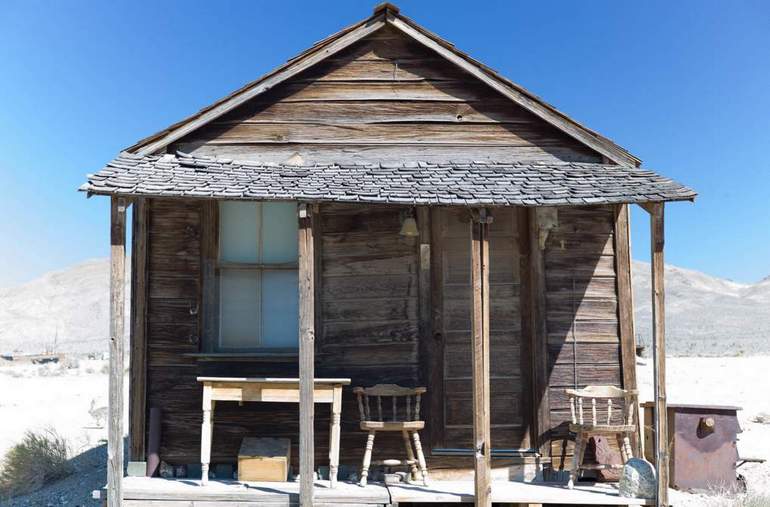 Staying at Overnight
Gold Point offers rustic accommodations within cabin-style lodging. Though simple, they provide the necessities after a tiring day of exploring.
Each cabin has an antique TV, but stations are limited due to the remote location. Trust me; you will be too busy to miss television. If business calls, the rooms do offer free Wi-Fi Internet for your laptop. Also, you will leave with a full belly as they are plenty of food.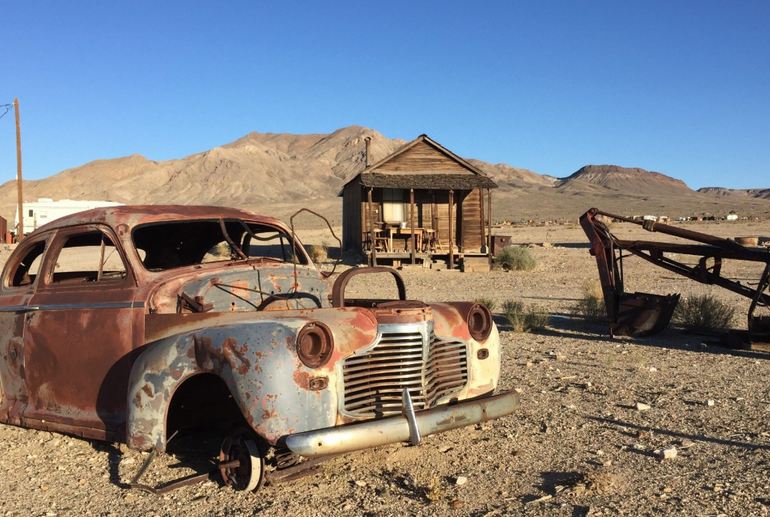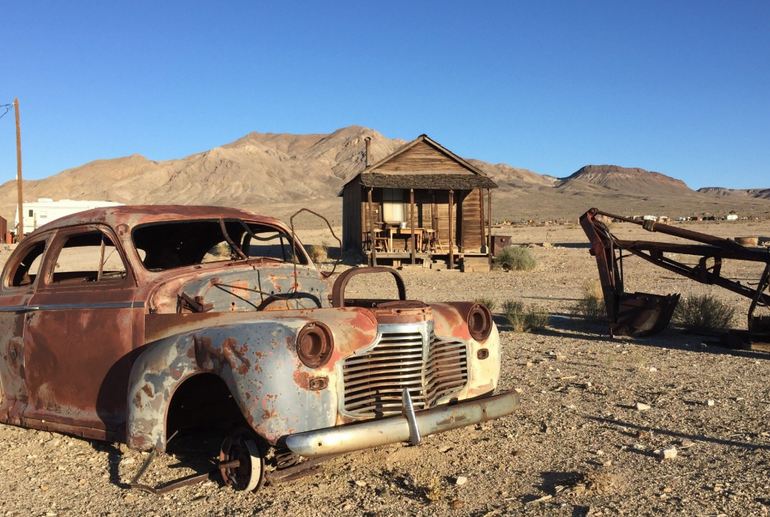 RV travelers can be accommodated year-round, including several sites with electric hook-ups. Always call ahead for reservations, as spaces are limited. 775-482-4653
Getting to Gold Point Nevada
Gold Point Nevada Ghost Town is about a one-hour drive from Tonopah, Nevada.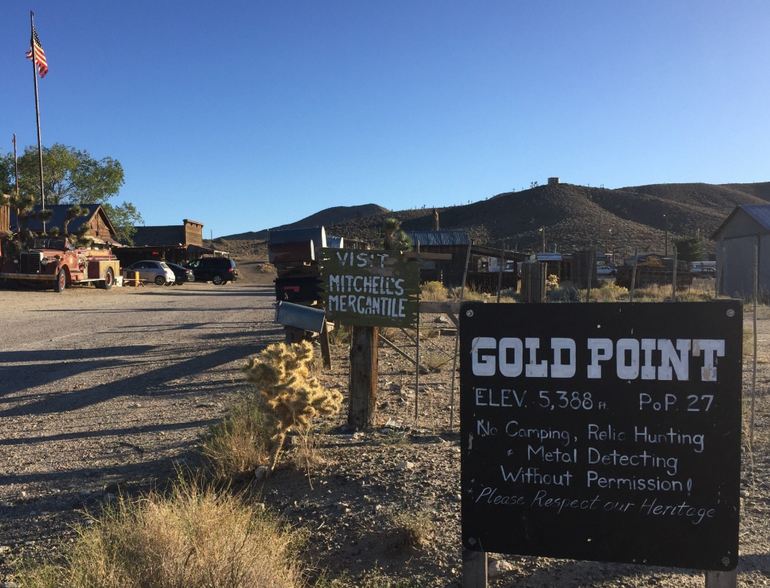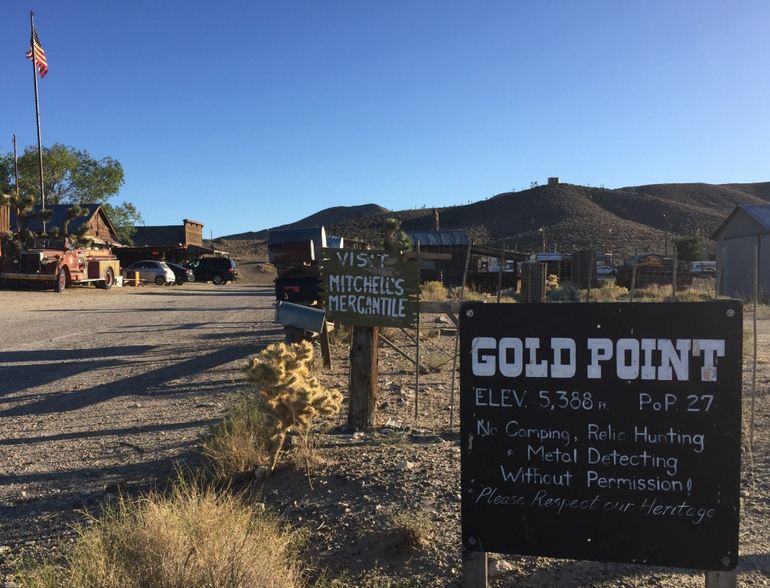 Gold Point is about a four-hour drive from Las Vegas. Drive North on US 95 approximately 165½ miles (approximately 15 miles past Scotty's Junction). Turn Left (west) by the Cottontail Ranch onto 266. Go about 7½ miles and turn left on 774. Just eight more miles to Gold Point.