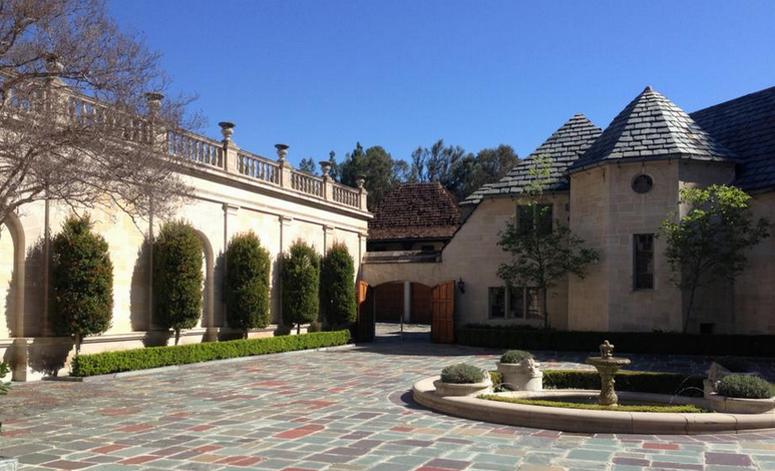 Greystone Mansion makes an interesting side trip while visiting Beverly Hills. The Mansion is only open for public tours one day each month so advance tickets for the tour are a must.
Day-trippers are welcome to walk around Greystone Mansion Park free of charge. You can take a peek inside the windows, stroll around the grounds and enjoy the amazing views of Beverly Hills and Los Angeles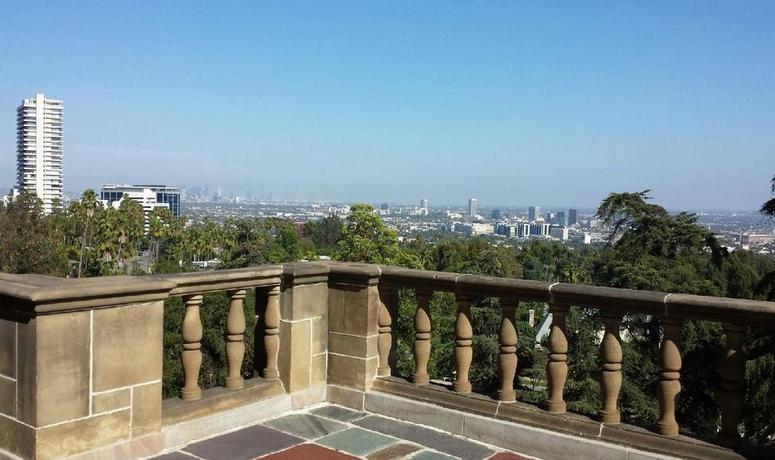 Greystone Mansion was built by oil tycoon Edward Doheny in 1928. The property had several owners over the years and is now run by the city and parks department. These days Greystone Mansion is mainly used as a filming location, wedding venue, or a place to hold special events.  Greystone Park may be closed on days when weddings or events are being held.
The list of movies and TV shows filmed at the mansion is extensive including three spider-man movies, Star Trek Into Darkness, The Witches of Eastwick, Dark Shadows, Ghostbusters II,  Murder, She Wrote and hundreds more.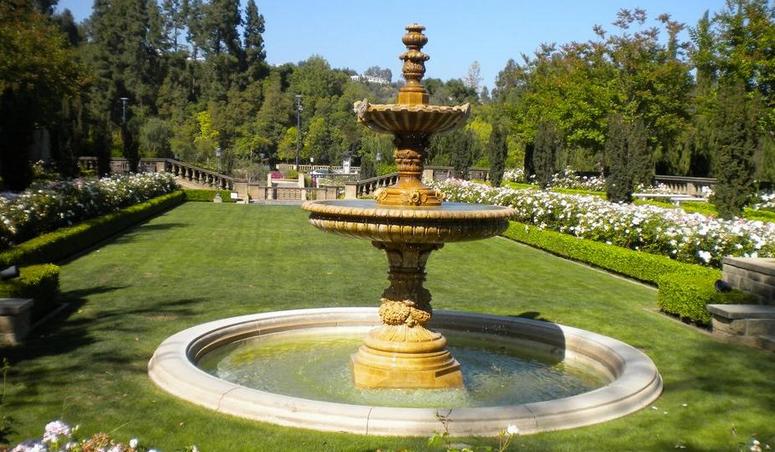 Outdoor events only usually held in the garden area or courtyard and include the annual Concours d'Elegance car show,  Beverly Hills Flower & Garden Festival, and the Annual Hollywood Ball.
Greystone Mansion Park is free to visit, free parking, and has public restrooms. Tours of the gardens are self-guided and only take about 30-minutes. The mansion is a really nice spot to visit and if you are in town on a Beverly Hills day trip it is well worth a visit. During the week, you will have the place to yourself, even on the weekend it is quite unless a wedding or event is going on.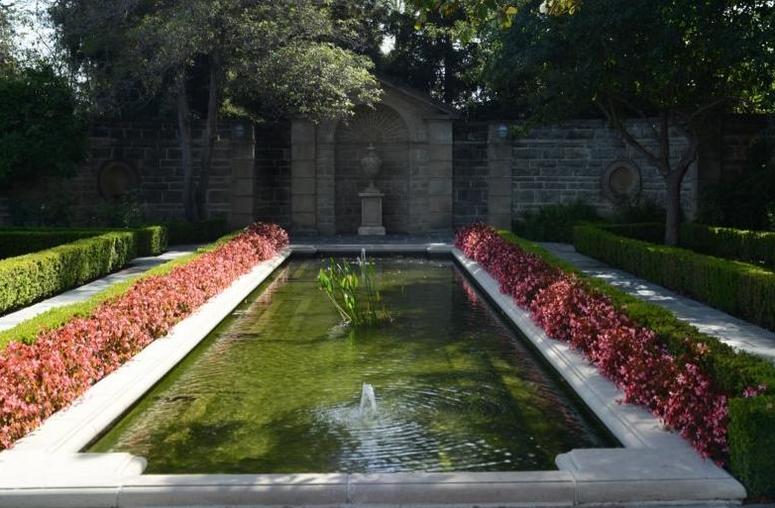 Weddings at Greystone Mansion
Weddings  & Events are coordinated from the Greystone Estate Gatehouse. Appointments to discuss, tour the site, and apply for permits are accommodated during regular business hours. Weddings can take place in four areas of the mansion:
Garden Area – Holds up to 400 guests and has a flat lawn surrounded by vegetation, highlighted by an original fountain with cascading water display. The Gardens are for weddings only no reception can be held here.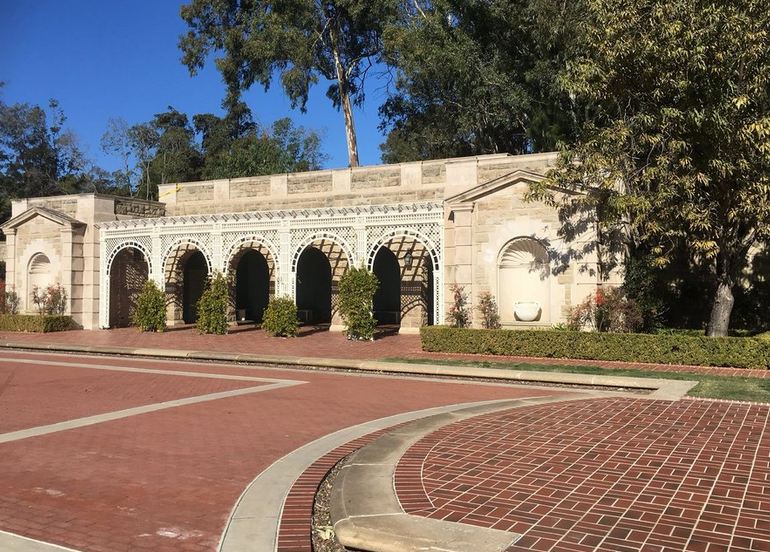 Inner Courtyard – This is probably the most popular wedding area and is surrounded by the Greystone Mansion. The Inner Courtyard can accommodate 200 guests seated reception style.
Pool Area – Pool house with private restrooms for guests. Where the pool used to be is now a brick covered patio area surrounded with lush greens. The renovated Pool Area can accommodate 150 guests seated reception style.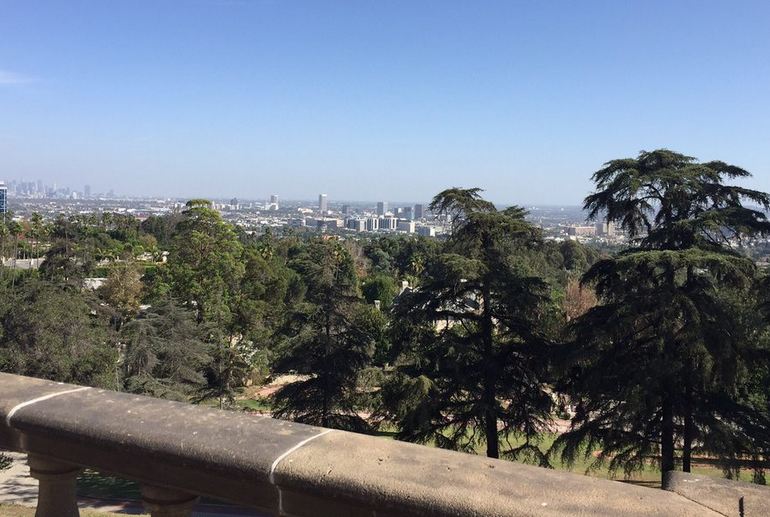 Terrace – Between the Mansion and park, this area offers stunning views of Beverly Hills and Los Angeles. A reflection pond adds to the charm of this intimate area. The Terrace can accommodate 60 guests seated reception style.
Greystone Mansion 501 Doheny Road, Beverly Hills, California 90210. Greystone Mansion Park entrance 905 Loma Vista Drive.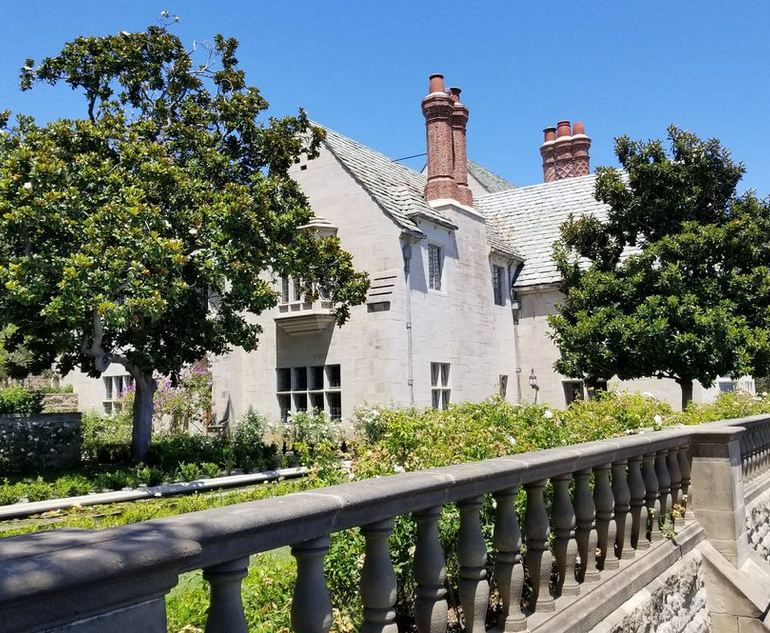 Greystone Mansion Park Hours:
10:00 a.m. – 5:00 p.m. 10:00 a.m. Closed Thanksgiving Day, Christmas Day, filming, and special events.