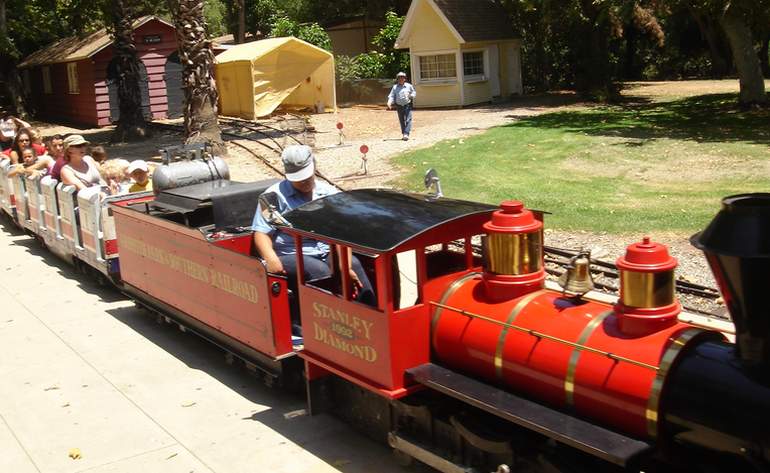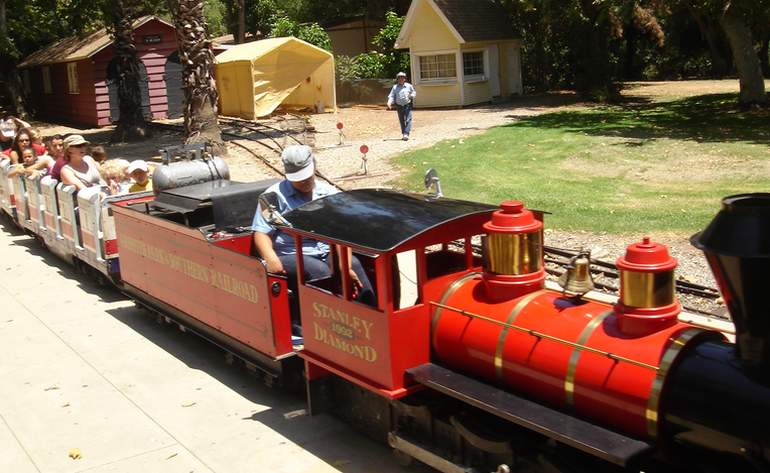 The Griffith Park & Southern Railroad opened in 1948 and has been a family favorite ever since that day. Your journey begins and the Los Feliz passenger station where you purchase train tickets.
The trip aboard the miniature train is about a mile long and takes 15 minutes to complete. The train ride takes you over a fifty-year-old creaking bridge and into the woods of Griffith Park. Sights you will see include an old western town and an Indian village.
The little miniature trains hold up to seventy passengers and depart from the station about every 30 minutes on the weekends and during the busy summer season.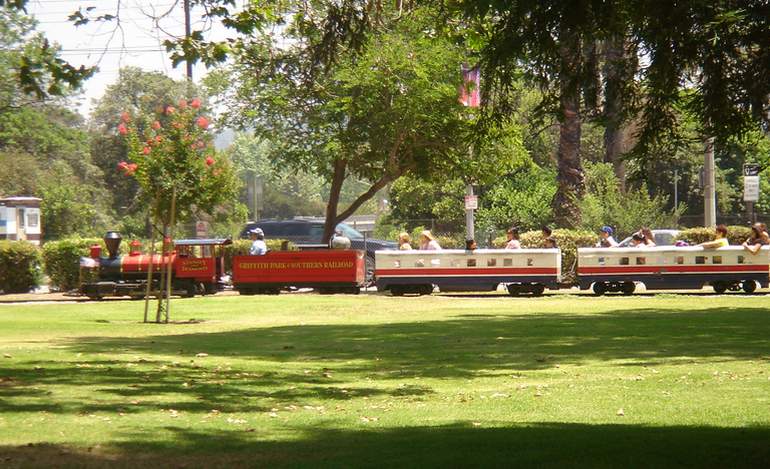 Griffith Park & Southern Railroad operated three trains: Colonel Griffith, a replica western steam train, The Stanley Diamond, a replica narrow gauge locomotive, and the Freedom Train streamliner, which is only used on special occasions.
The railroad's track is approximately 1 mile long, with most of the structures being built in the early 1960s. The scenery is a little dated, but it's all part of the fun of riding the train.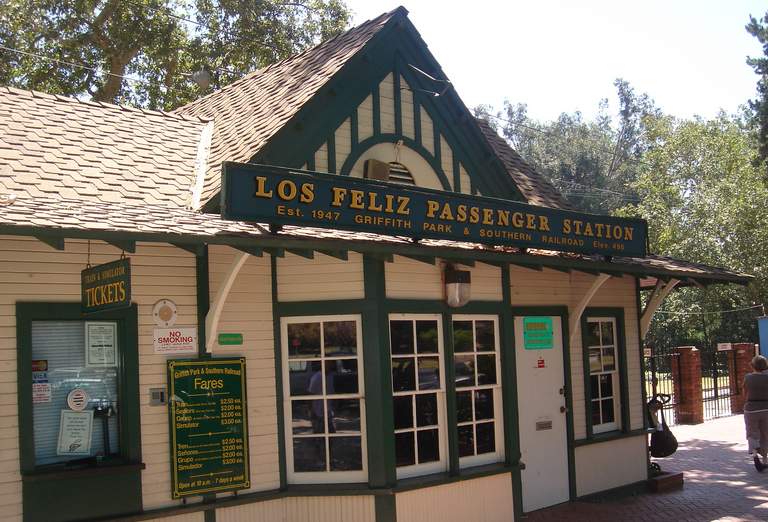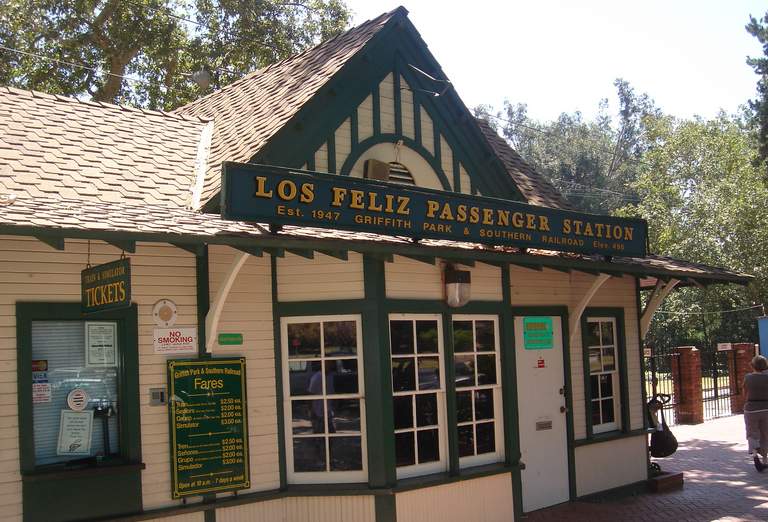 Next door to the Griffith Park train station, you can find pony rides for children. Parents love to watch their kids ride around the oval track.
Even if you don't have kids, it's a blast to watch as the ponies take off at a fast gallop and the kids hang on for dear life.
Griffith Park Pony rides are open six days a week, Closed Mondays Except for Holidays. Rides are only $3.00, cash only. Choose from a slow, medium, or fast pony.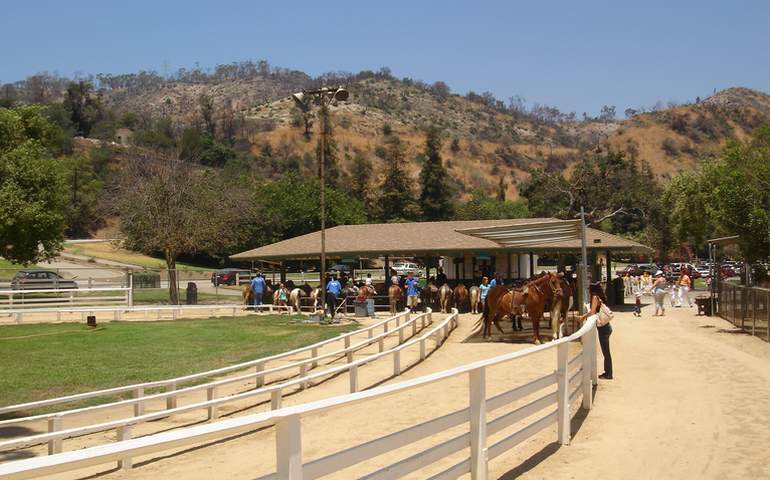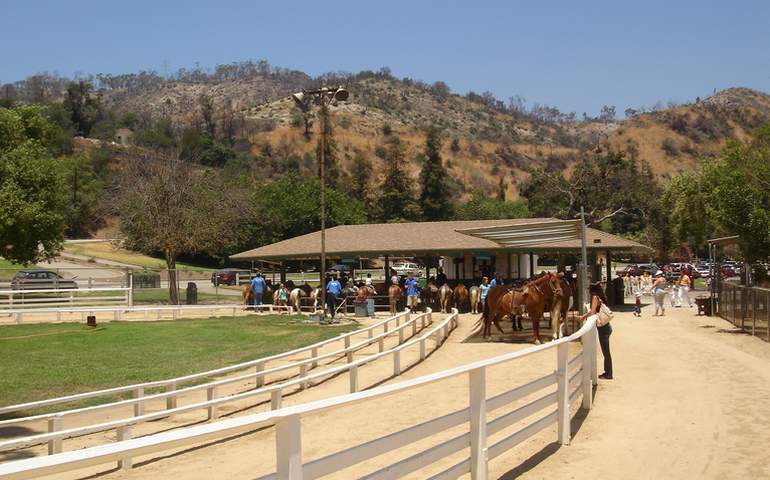 Griffith Park & Southern Railroad is located at 4400 Crystal Springs Drive (Near Los Feliz & Riverside) Los Angeles, CA 90027 (323) 664-6903 There is free parking in the lot next to the pony rides. Tickets for rides on the Griffith Park Southern Railroad are $2.75, cash only.
If your want to make this day trip a train trifecta, Griffith Park offers two more fun places for kids to ride trains.
Travel Town Train Ride Griffith Park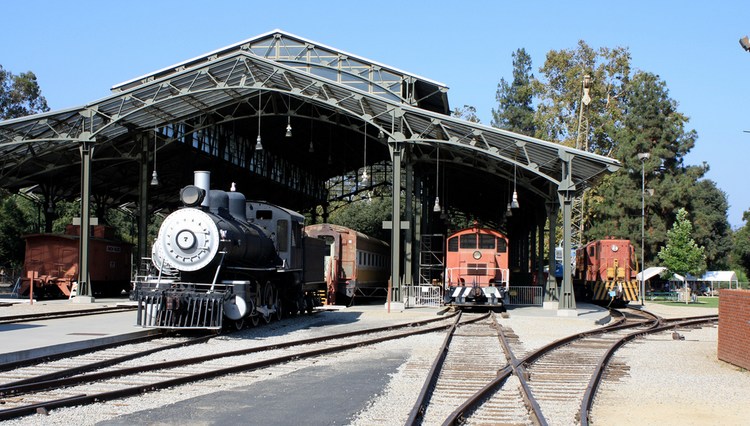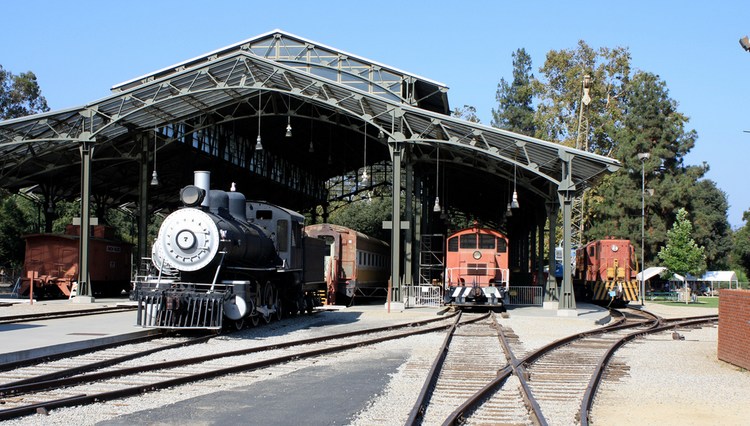 A short drive down the road is Travel Town Museum which also has a train ride plus full-size train engines and cars on display.
Kids are allowed to climb aboard some of the locomotives and experience what it would be like to be an engineer on one of the massive train engines.
Los Angeles Live Steamers Griffith Park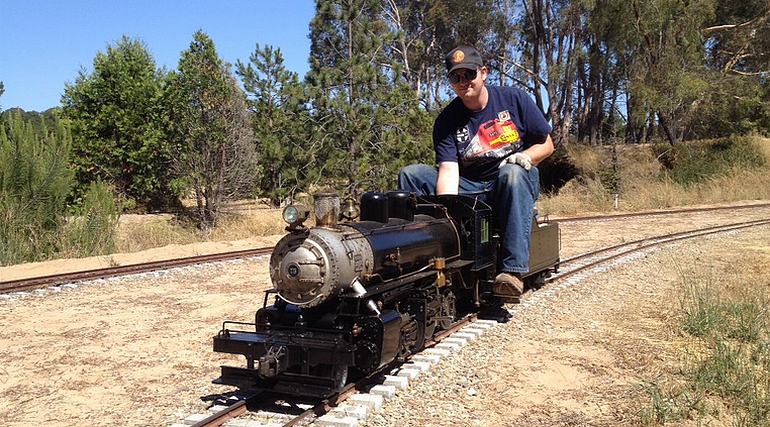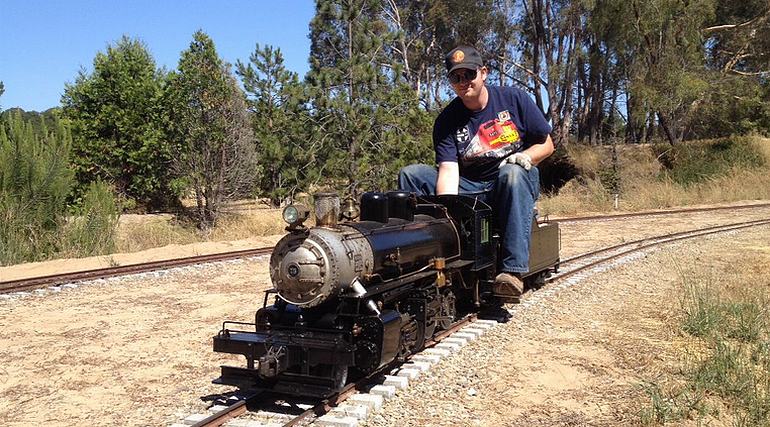 For a donation of $3 per person, riders climb aboard beautifully built and maintained 7½" gauge model trains with pocket-sized railroad passenger cars, where they take a 15-minute ride on over two miles of track, through a miniature world, with tiny towns, low-hanging tunnels, and dainty bridges.
Los Angeles Live Steamers runs model trains to ride from 11 am – 3 pm every Sunday except for the Sunday before Memorial Day and the first Sunday in October. The gate is open from 10:45 am to 3 pm. Train rides begin at 11 am.