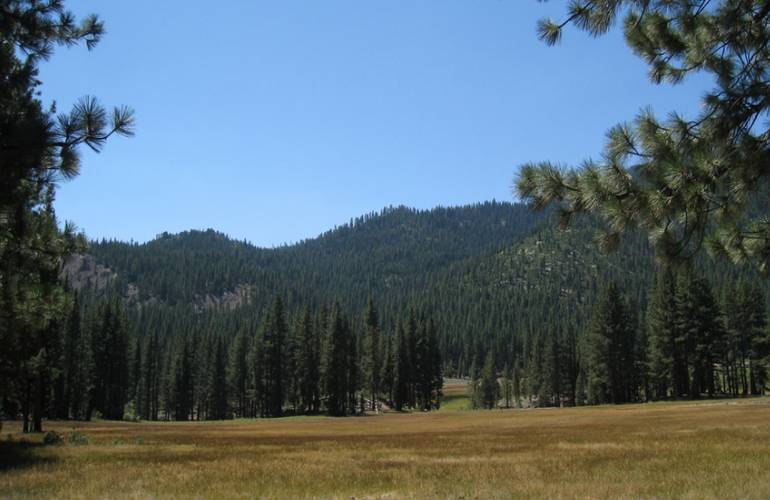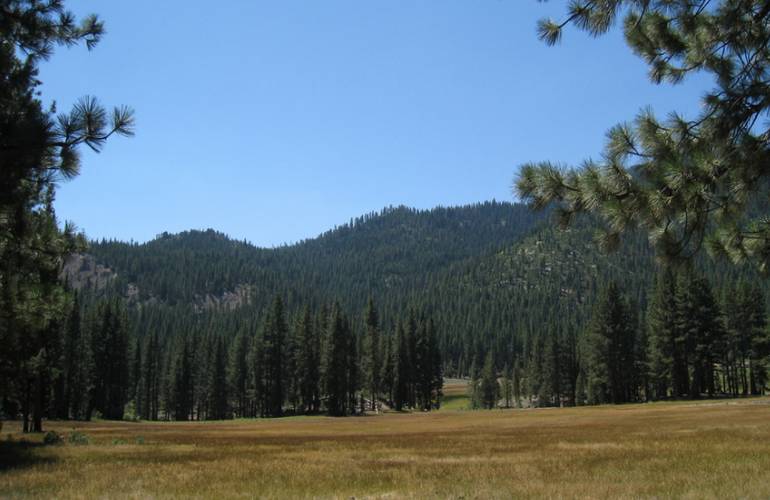 With its mystical green-colored waters, Grover Hot Springs State Park is the perfect destination to escape the hustle and bustle of everyday urban life.
Situated on the east side of the Sierra Nevada Mountain range at the edge of the Great Basin Province and surrounded on three sides by high granite peaks and vast pine forest and sagebrush, the park has hot springs, a campground, picnic area, and hiking trails.
The towering peaks include 10,023-foot Hawkins Peak to the northwest and 9,419-foot Markleeville Peak to the southwest. Both of which have been attracting visitors since the mid-1800s.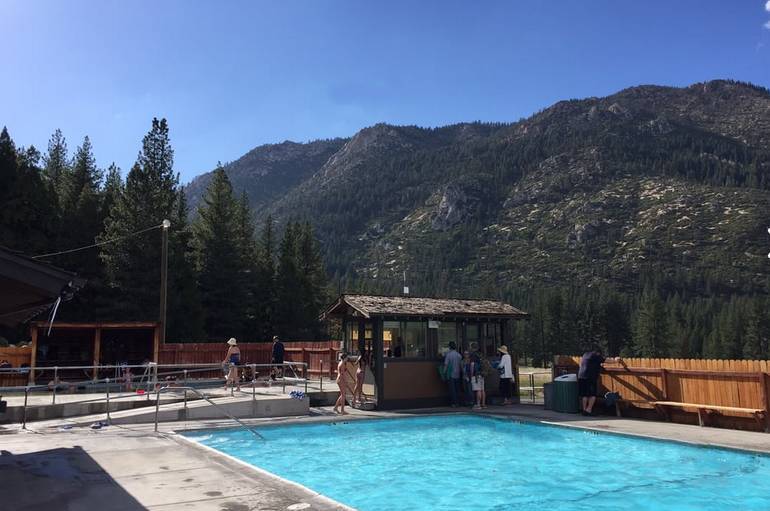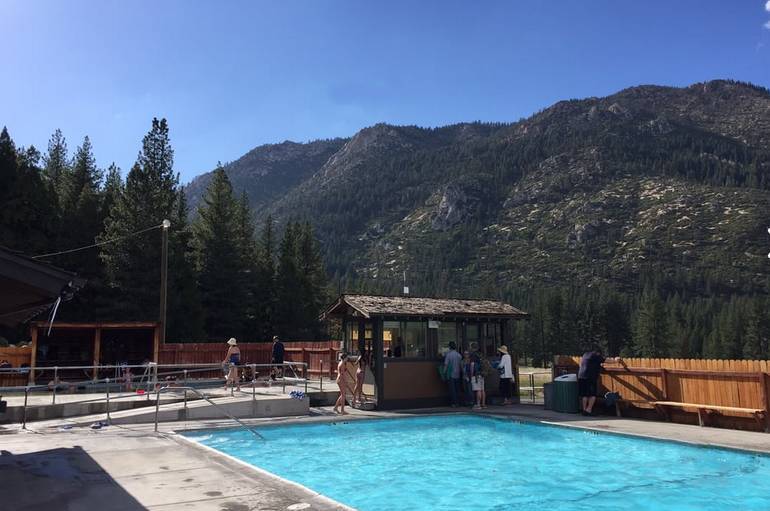 Established in 1959, the 553-acre park possesses hot spring water in a pool built in the 1950s, and on a cold winter's day, visitors can sit back and relax in the warm greenish color waters that refract the mineral deposits on the bottom of the pool.
Fed by six mineral springs, the pool is around 102 degrees, seats around 50, and is generally open every day, except Wednesday from June through August for public wading. September through May, the pool hours and days of operation vary. Adjacent to the hot springs pool is a refreshing pool, which is a nice change from the hot springs.
Visitors to the park can spend the day, or if they decide, can stay a night or two at the park's small family-friendly campground.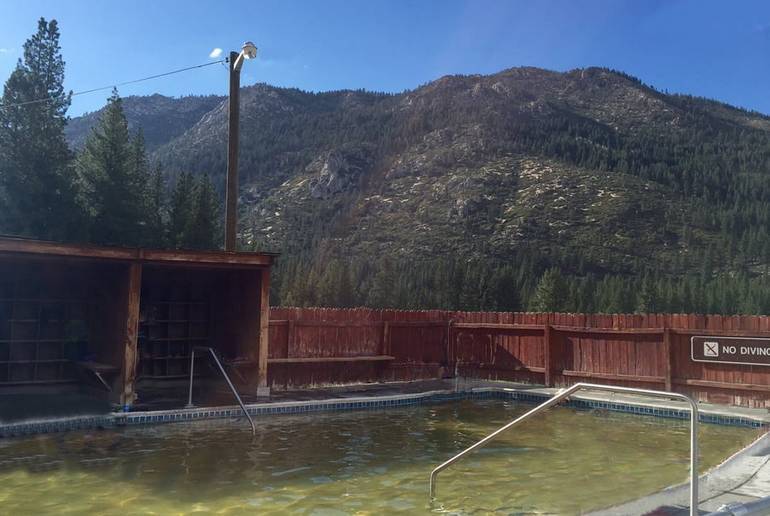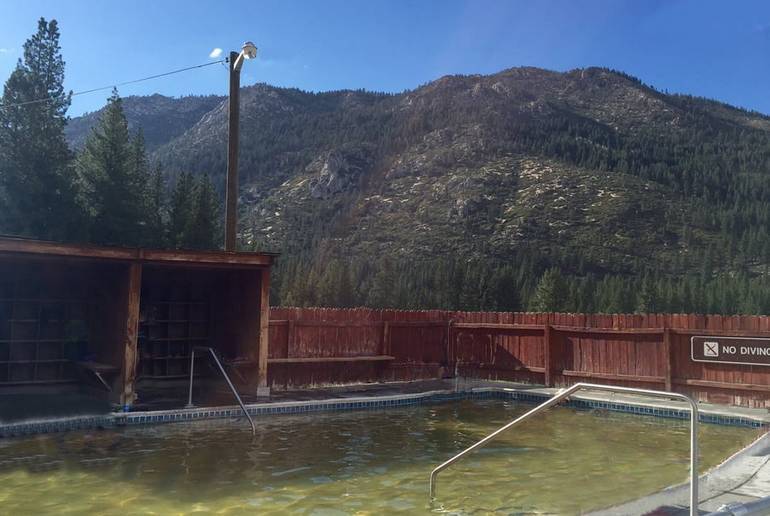 Grover Hot Springs campground is open on a first-come, first-serve basis during the winter months when cross country skiing and snowshoeing are available. During the summer season, you can reserve a campsite (recommended)
And while most of the park's visitors come for its soothing waters, the playground and surrounding national forest boast some awe-inspiring trails, ranging in difficulty from easy to extreme.
One of the easiest is Transition Walk, a nature trail for the entire family that loops around the park's alpine meadow and a three-mile round trip walk to a waterfall on Hot Springs Creek.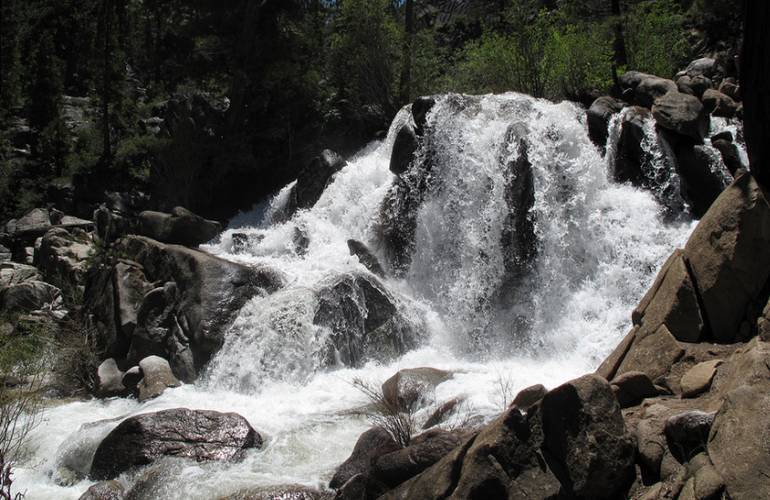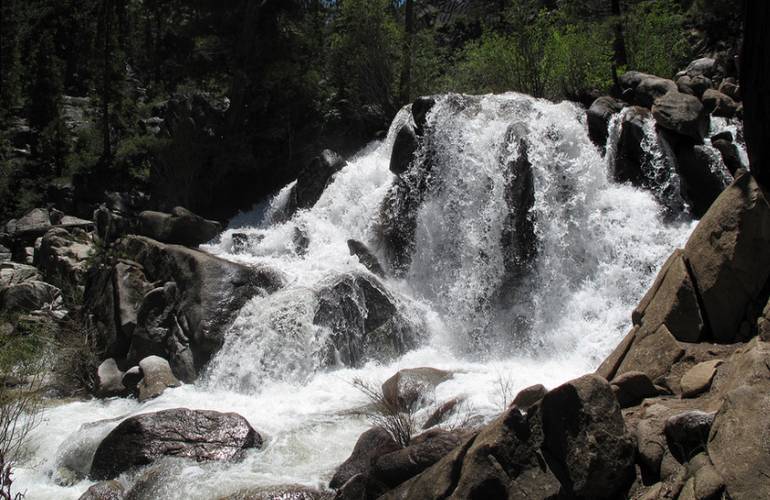 However, for the more motivated hiker, there is the popular hike to Burnside Lake, in the adjacent Toiyabe National Forest, which parallels Hot Springs Creek across the park, then ascends through a pine forest to picturesque Burnside Lake.
From boulders perched high above the lakeshore, hikers can enjoy a picnic lunch or fish for some of the trout planted in the lake before heading back to civilization.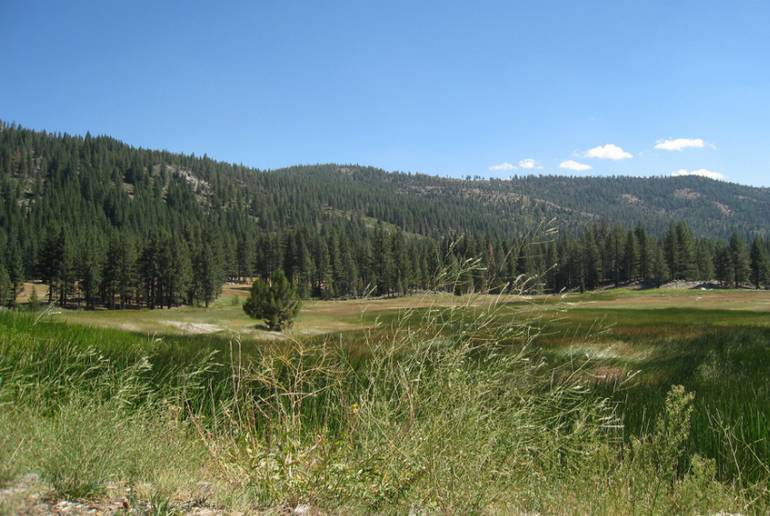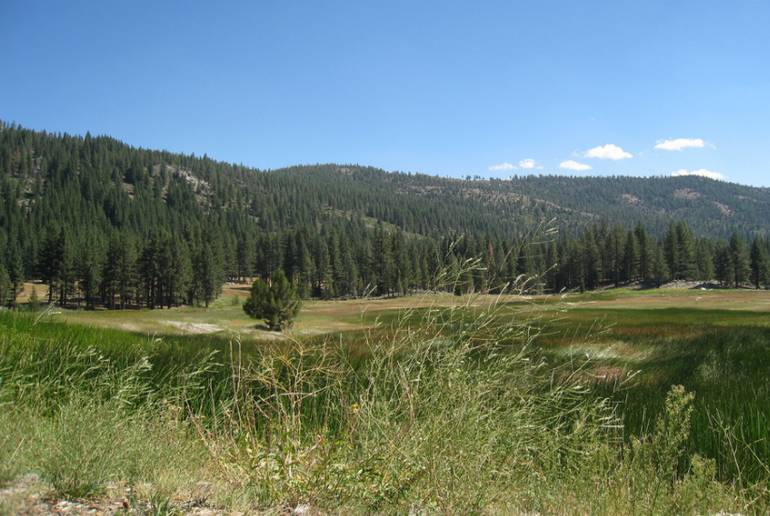 Finally, once back at camp, if visitors are looking for a break from camp cooking, just a short drive away is Gardnerville, Nevada, with its Basque restaurants and the quaint downtown district.
Located four miles west of the town of Markleeville, at the end of Hot Springs Road, Grover Hot Springs State Park is approximately 120 miles east of Sacramento on US-50.