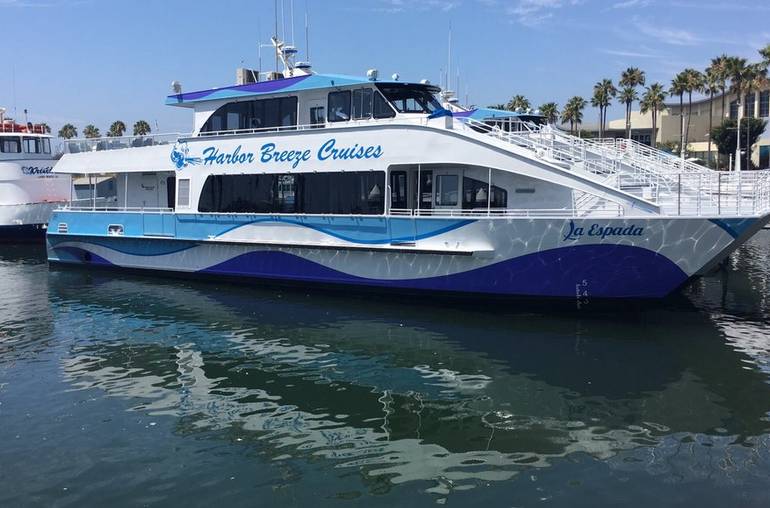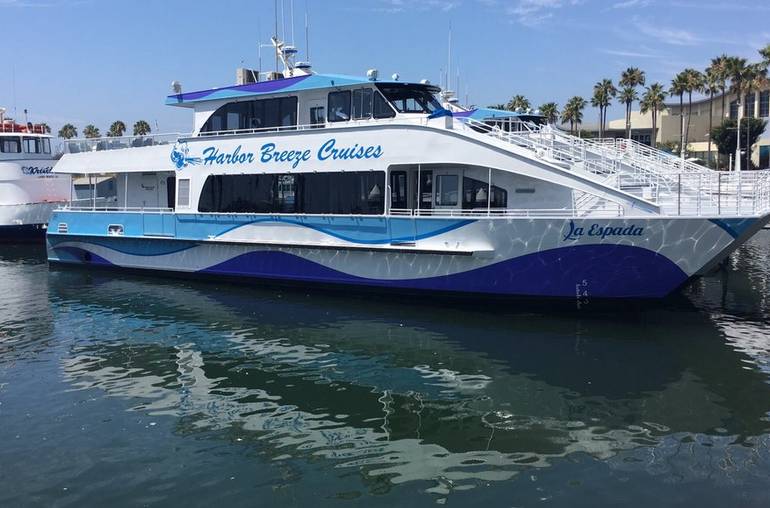 Harbor Breeze Cruises has offered public whale watching cruises for nearly two decades. The 2 1/2 hour ride out of Long beach goes in search of Pacific Gray Whales, Dolphins, California Sea Lions, and other marine life.
Whale Watching cruises include informative commentary, provided by experienced staff and a biologist from the Aquarium of the Pacific. Whale watching and harbor cruises depart from Long Beach next to the Aquarium of the Pacific.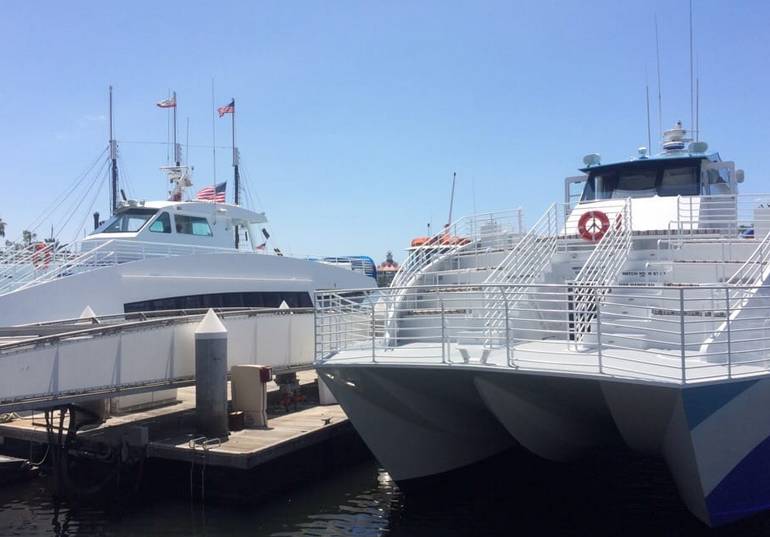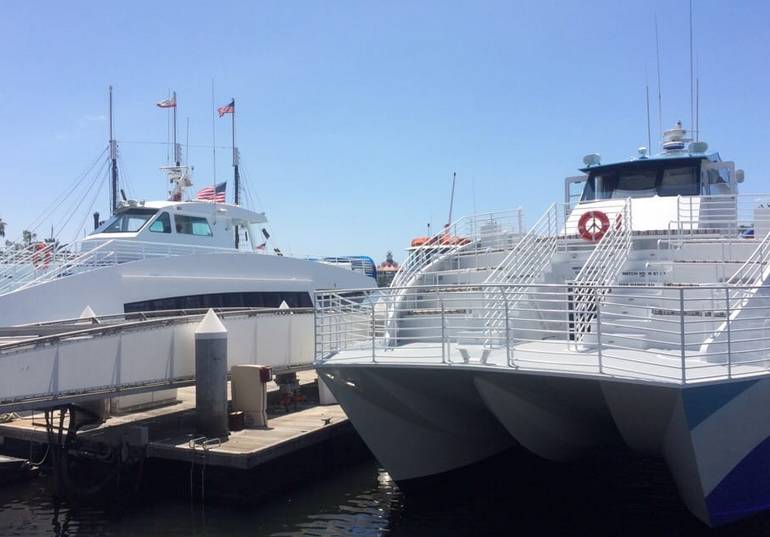 Comfortable accommodations aboard ships include lounge areas where you may enjoy a snack or drink provided by our galley service. The ships also include restrooms and expansive deck areas for viewing and photography.
Gray Whale watching season runs from the end of December through mid-April and Blue Whale from May through November. Dolphins, Sea Lions, and Harbor Seals can be spotted all year long. There is a chance to view Fin Whales, Humpback Whales, Minke Whales, and even pods of Orcas.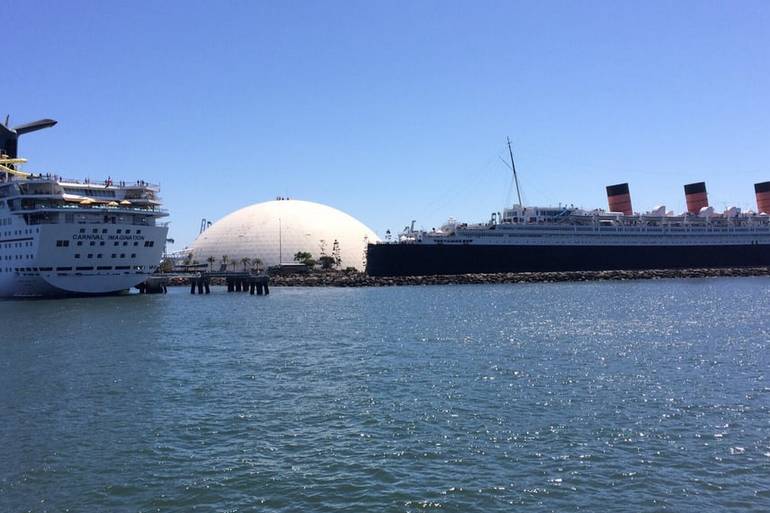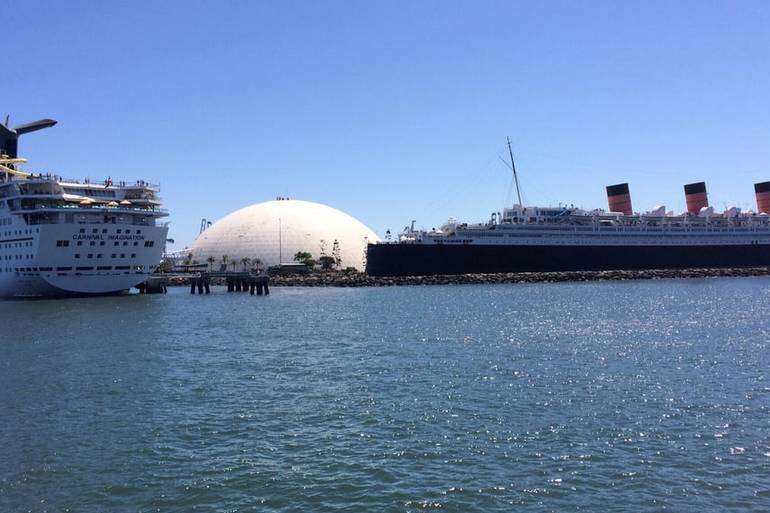 Harbor Breeze is conveniently located at Rainbow Harbor in Long Beach. After your whale watching trip check out the Aquarium of the Pacific or dine at one of the many nearby restaurants.
Whale watching trips are a fun adventure for the whole family. Long Beach is within an easy driving distance of all of Los Angeles. After your whale watching trip, you can visit the nearby Aquarium of the Pacific or enjoy lunch at one of the many restaurants in Rainbow Harbor.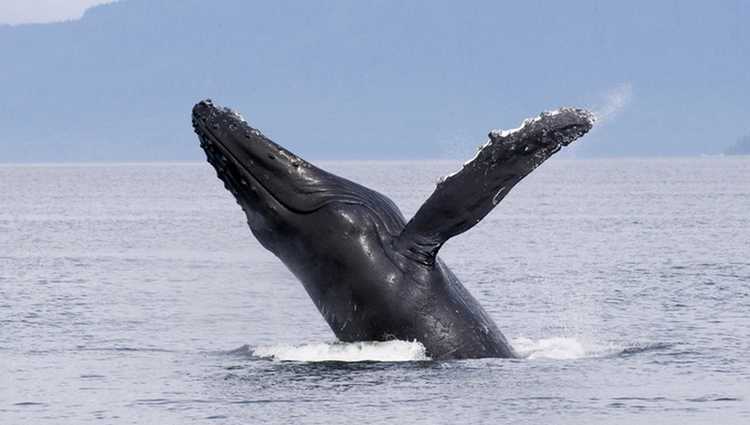 View these massive mammals from a comfortable and safe whale watching the ship. Foodservice and restrooms make Harbor Breeze one of the most popular cruises in all of Southern California.
Kids will love this trip and parents will appreciate all boats have high railings and non-skid decks that help keep children safe. All vessels are U.S. Coast Guard inspected and approved. If you are short on time Harbor Breeze also offers one hour harbor cruises. A quick harbor tour is a great way to round out your trip to the Aquarium of the Pacific.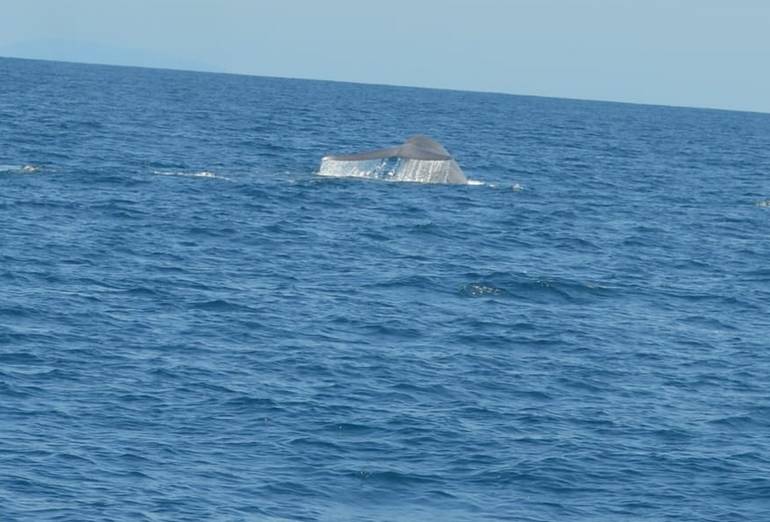 Phone Number (562) 432-4900. website. Address 100 Aquarium Way, Dock #2, Long Beach, CA 90802. First, dock to the left of the Aquarium of the Pacific.