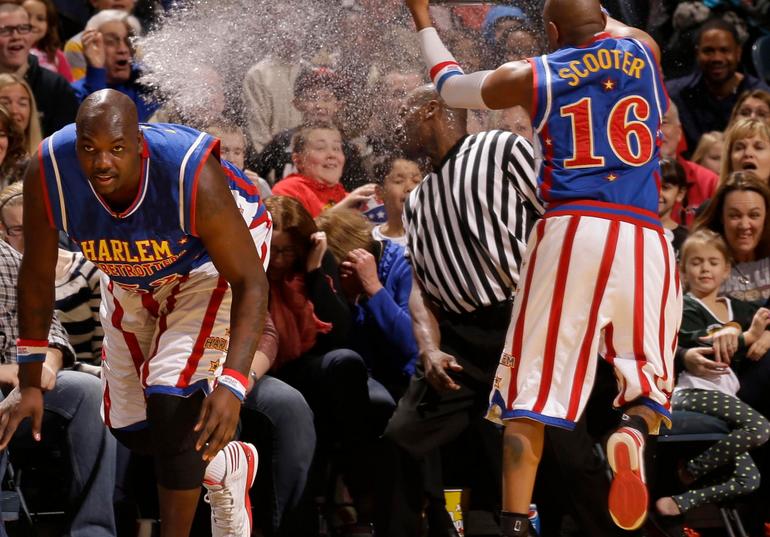 The Harlem Globetrotters will debut basketball's first 4-point line this season. The 4-point line will be located 30 feet from the basket – 6 feet, longer than the current 3-point line.
Returning this year are the crowd favorites Big Easy Lofton, Ant Atkinson, Hi-Lite Bruton, Thunder Law, Bull Bullard and Cheese Chisholm, and Ace Jackson.
Globetrotters Discount Tickets
Staples Center Sunday, Feb 19 12:30 – 4:45 Save up tp $50.00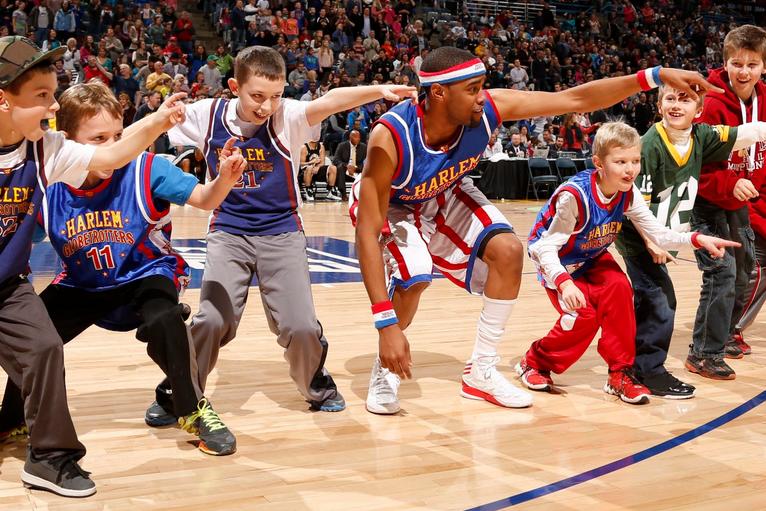 The Globetrotters' one-of-a-kind show is unrivaled in the world of family entertainment. Every game will showcase incredible ball handling wizardry, rim-rattling dunks, trick shots, hilarious comedy and unequaled fan interaction.
After the game, Globetrotter stars will sign autographs and take photos with fans.
Harlem Globetrotters Las Angeles Area Venues
Ontario at the Citizens Business Bank Arena on Saturday, Feb. 11.
Anaheim Honda Center on Sunday, Feb. 12, and Saturday, Feb. 18.
Mission Viejo at the Saddleback College Gym on Monday, Feb. 13.
Los Angeles at the STAPLES Center on Sunday, Feb. 19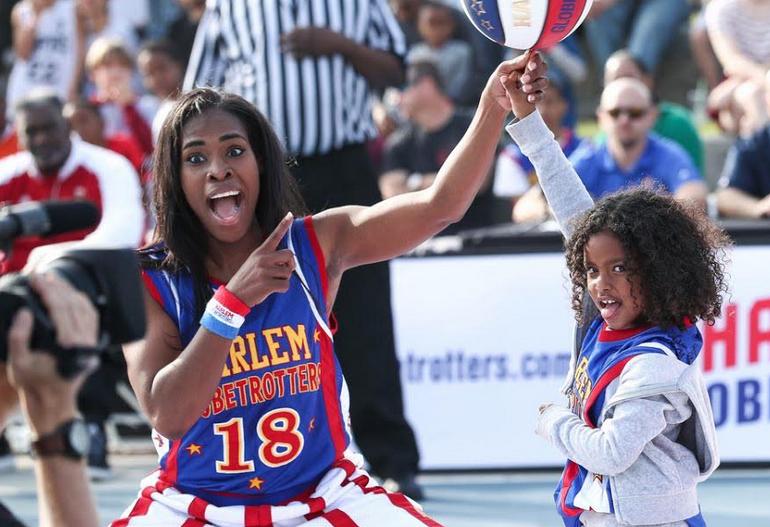 Both kids and adults will love this. The "game" you know who will win lasts 40 minutes with ten minute quarters. There is a brief half-time during the game. With all the jokes and antics each ten minute quarter lasts closer to 20 minutes.  With discounts, this show is worth checking out.  Something the whole family will enjoy. Be sure to hang around after the game and get up close to some of the players. Take some pictures and get some autographs.
The Harlem Globetrotters® are legendary worldwide, synonymous with one-of-a-kind family entertainment and great basketball skills for the past 90 years.
Throughout their history, the Original Harlem Globetrotters have showcased their iconic talents in 122 countries and territories on six continents.
Sponsored by Baden Sports, Harlem Globetrotters International, Inc. is a wholly-owned subsidiary of Herschend Enterprises, the largest family-owned themed entertainment company in the U.S.