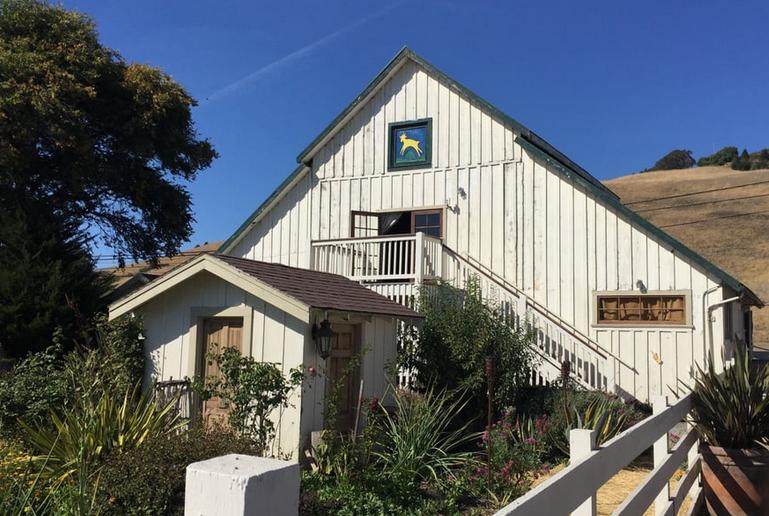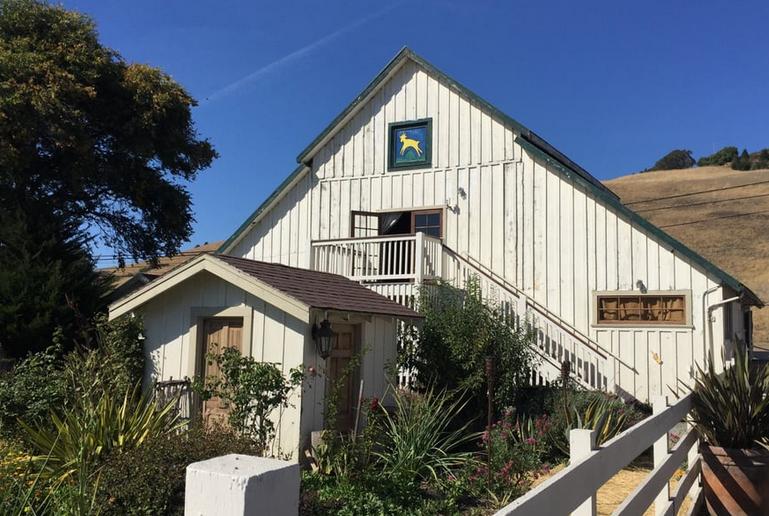 First opened in 1910, Harley Farms Goat Dairy sits on 12 acres of pasture, and today has over 200 alpine goats, several llamas, and an assortment of farm animals including dogs and cats.
Harley Farms produces critically-acclaimed cheeses, goat milk bath, farm milk paint and beauty lotions, all of which can be purchased inside the mercantile shop housed in a historic barn.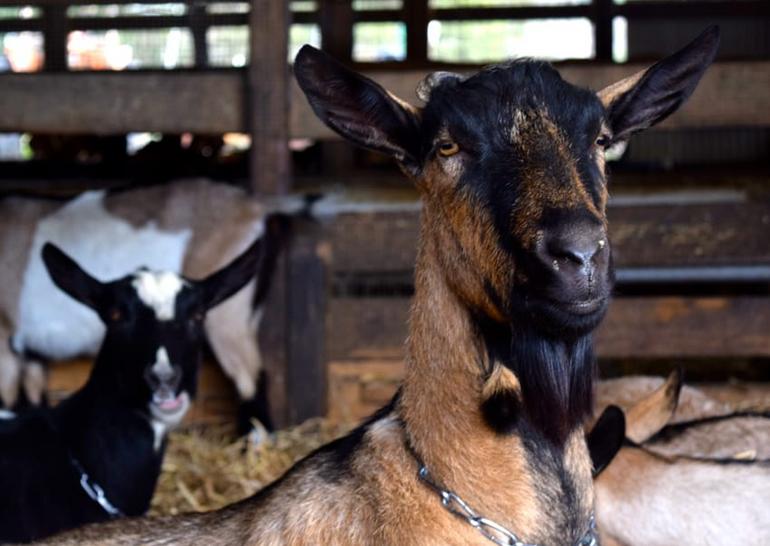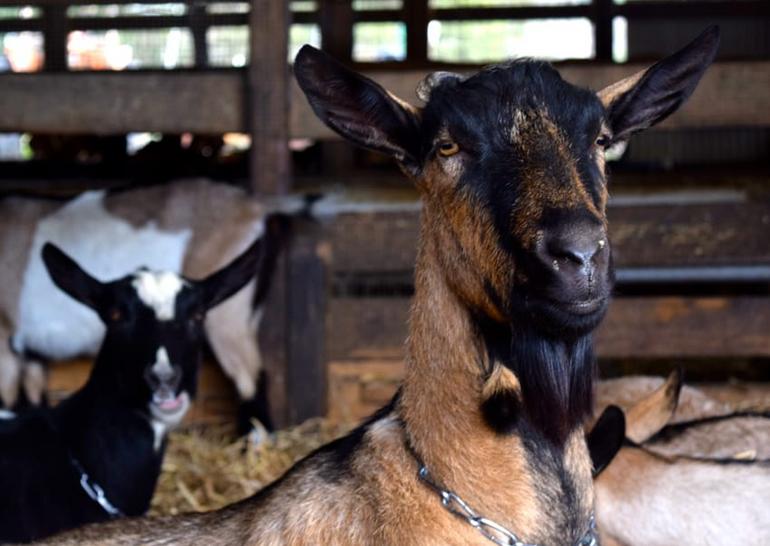 Harley Farms Tours
If you want a tour around the farm you must book in advance. Tours are usually fully booked. For an up-close look at the farm, tours are a must. Tours are given on Friday, Saturday and last about two hours.
The goats are cute but do like to nibble on drawstrings or loose items of clothing. If you visit during mid-February to late May there will be plenty of young goats to enjoy.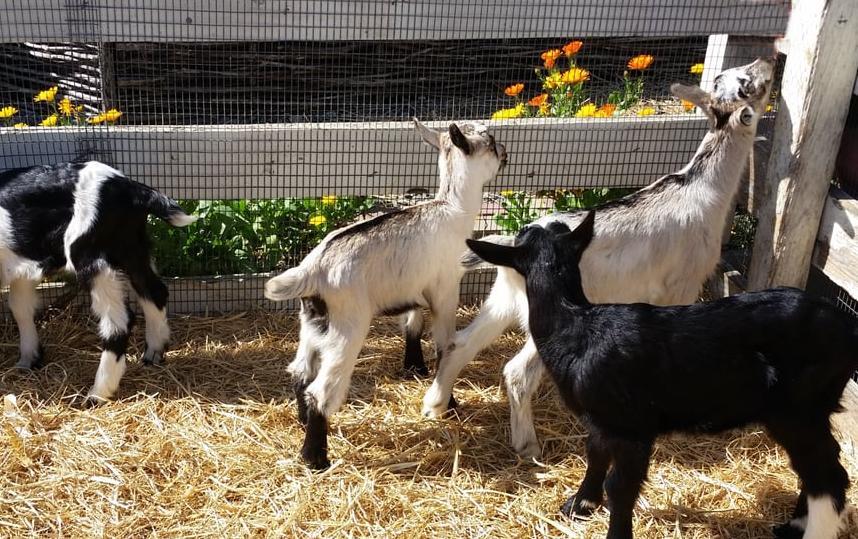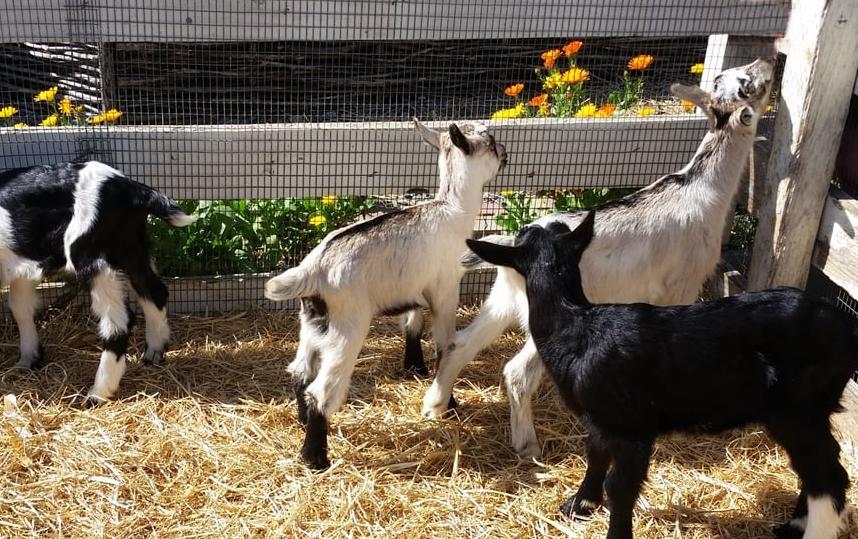 If you just drive to the farm you can browse through the store, view the goats and llamas in the main coral, and take a peek into the hayloft where special events and farm dinners are held.
There is also a nice little garden you can wander around along with a couple of picnic tables where you can sit down and relax.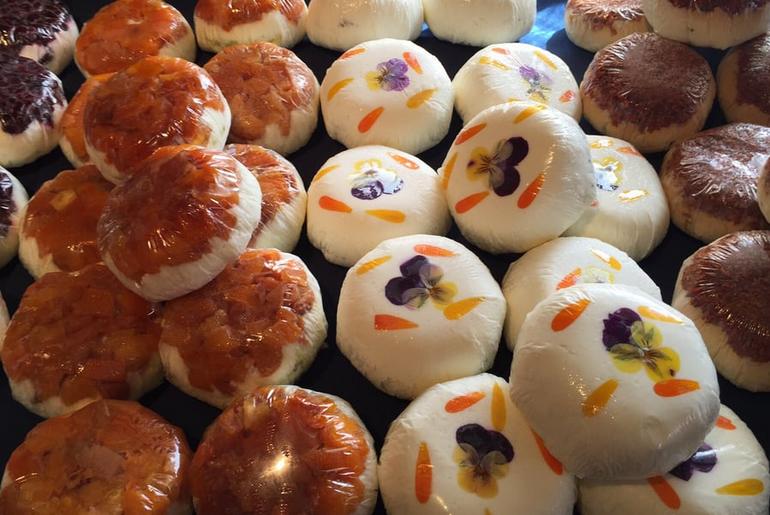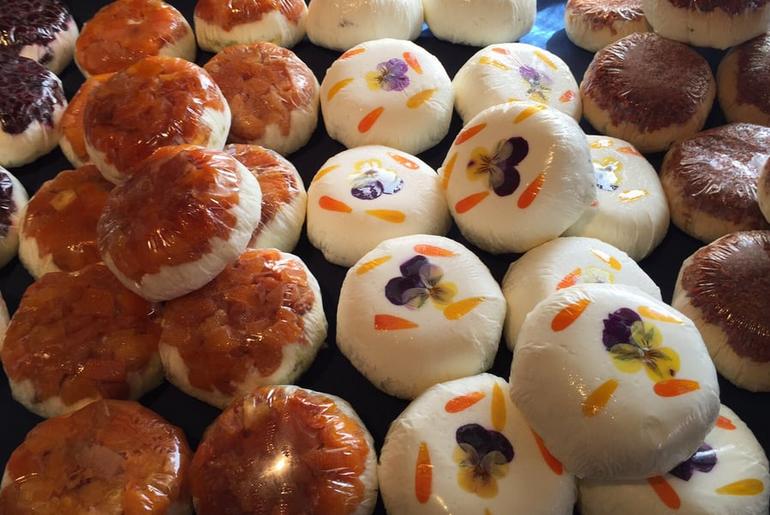 Harley Farms Goat Cheese
Harley Farms produce four types of fresh goat milk cheese. Chevre (the most popular), Fromage Blanc, feta, and ricotta. Cheese samples are available at the farm store along with mini, medium and large rounds of cheese for sale.
The farm store also sells skincare products and soaps made with goat milk. Prices are expensive but the products are unique.
Harley Farms staff is friendly. The goat cheese is delicious and the grounds are beautiful. If you are visiting Pescadero on a day trip or just passing through Harley Farms is well worth a visit.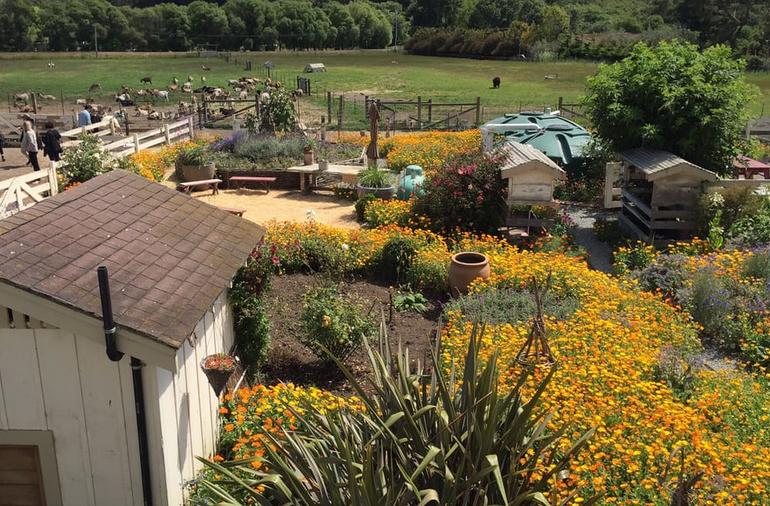 Where is Harley Farms Goat Dairy
Harley Farms is open year-round and allows visitors a unique opportunity to view a working farm, and watch the milk move from goat to dairy and from curd to cheese. The farm is open from 10 am to 5 pm.
205 North Street, PO Box 173, Pescadero, CA 94060 | Phone (650) 879-0480 Website