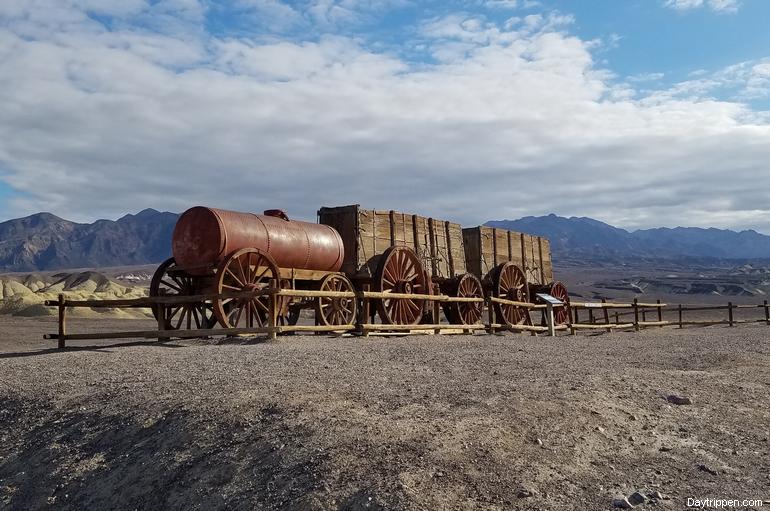 Harmony Borax Works is a popular attraction in Death Valley National Park. The site contains the remains of the processing plant along with a few buildings that made up the mining camp of Harmony.
Harmony Borax Works was only used to process borax between 1882 and 1888. Today the site is listed on the National Register of Historic Places.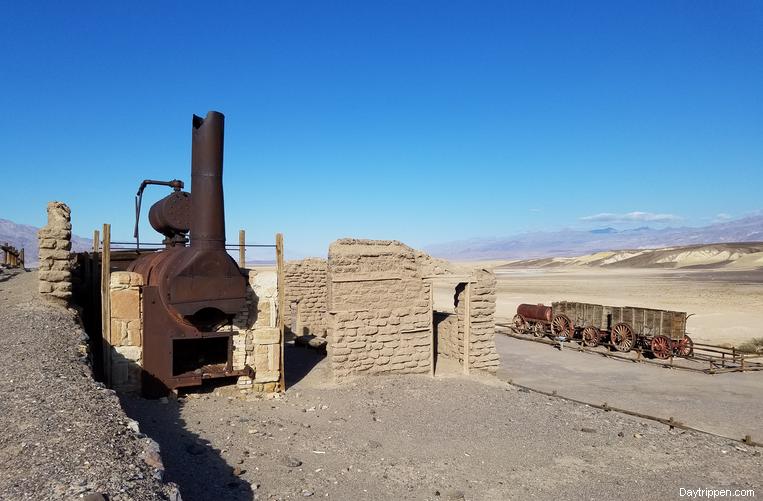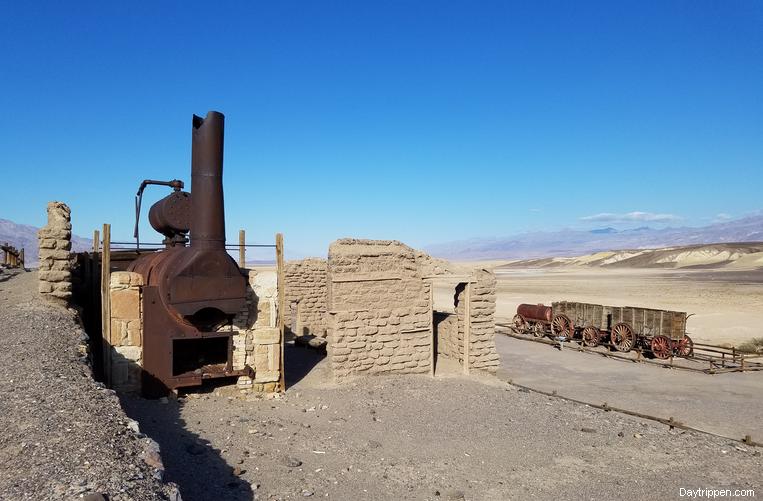 At its height, the little mining camp of Harmony had about 40 workers. Most of the Chinese laborers slept in tents. Harmony had a few permanent buildings including a store and dining hall. The ruins of these buildings can be seen in the valley below the Borax works.
Working at the borax works was hard manual labor. Workers collected the "white gold" borax from the nearby playa. The borate was then hauled to the works on handcarts. Then the ore was boiled in dissolving tanks to remove impurities. The final process was to crystallize the ore in holding tanks.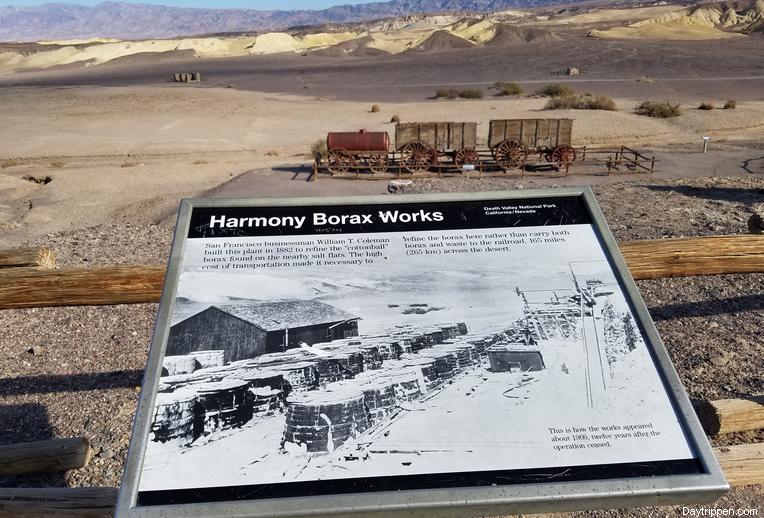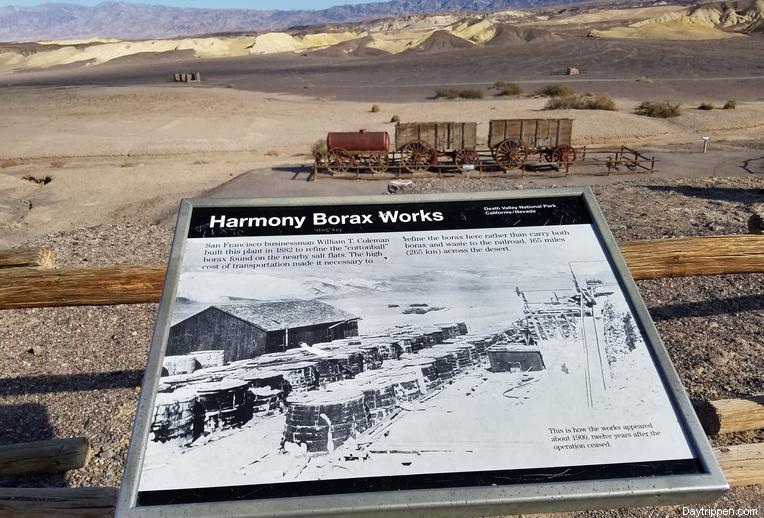 After processing the borax was dried in the desert sun before being shipped out of the valley. Due to the extreme desert heat, Harmony Borax Works was not used during the summer.
Borax was transported from the mill by 20-mule team wagons 165 miles to the town of Mojave. The round trip between Death Valley and Mojave took up to 30 days to complete.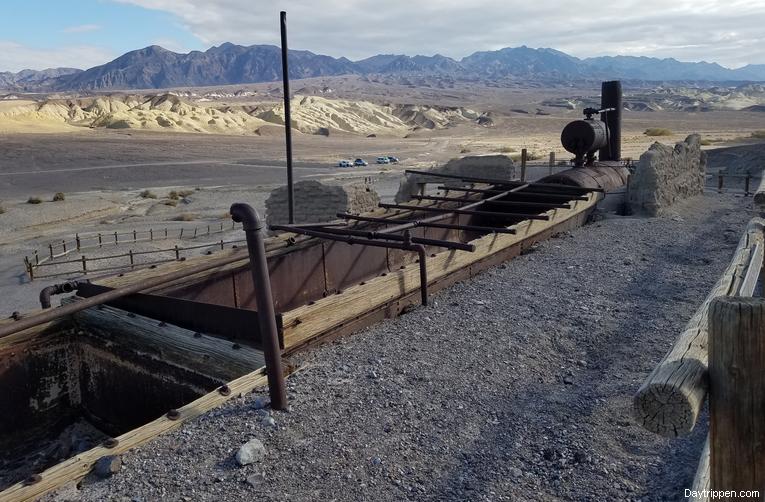 In 1888 the price of borax dropped when deposits of the mineral were discovered in the Calico Mountains near Barstow. For a brief period, Death Valley's 20-mule team teams were put to use hauling ore from the mines at Borate (Calico Mountains) to Daggett California.
Plan on spending about 30 – 45 minutes at the Death Valley Borax Works.  The road to the works is paved and there is a large parking lot.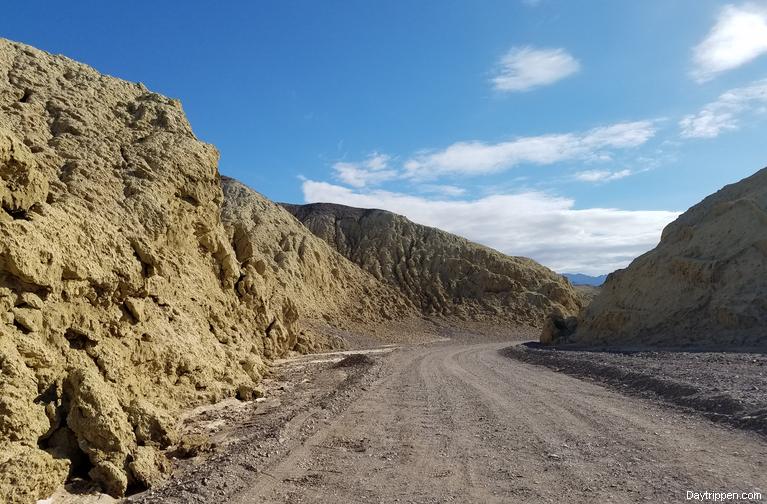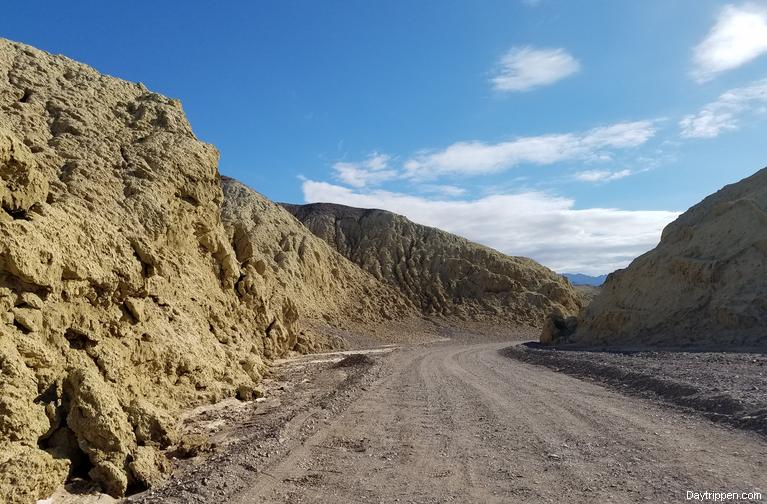 After visiting the Harmony Borax Works you can return to Highway 160 via the paved road or drive back through Mustard Canyon. The dirt road runs adjacent to the playa where the Borax Crystals were collected. And then passes through a series of canyons before returning to Highway 160.
Harmony Borax Works is one mile north of the Furnace Creek Visitor Center. The visitor center has information on the Borax works and the many other attractions in Death Valley National.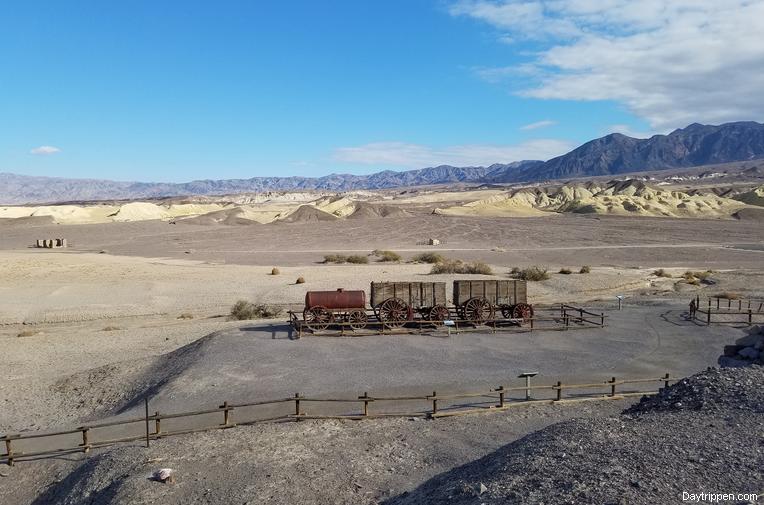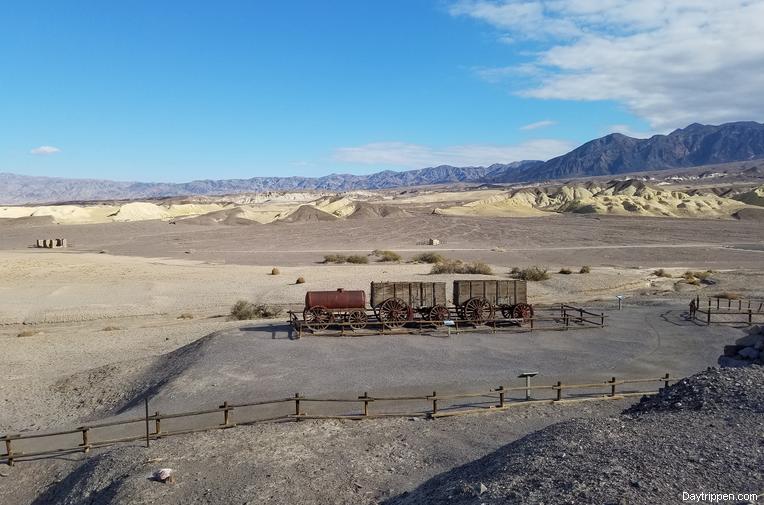 Death Valley Visitor Center is where you pay park entrance fees if you are traveling from California. You can pick up maps, buy souvenirs, and use the restrooms. The visitor center also has an interesting section with exhibits about the history of Death Valley.
We also recommend stopping at Furnace Creek Ranch and visiting the Borax Museum. The museum house artifacts from the early mining days of Death Valley along with an impressive collection of wagons and mining equipment.