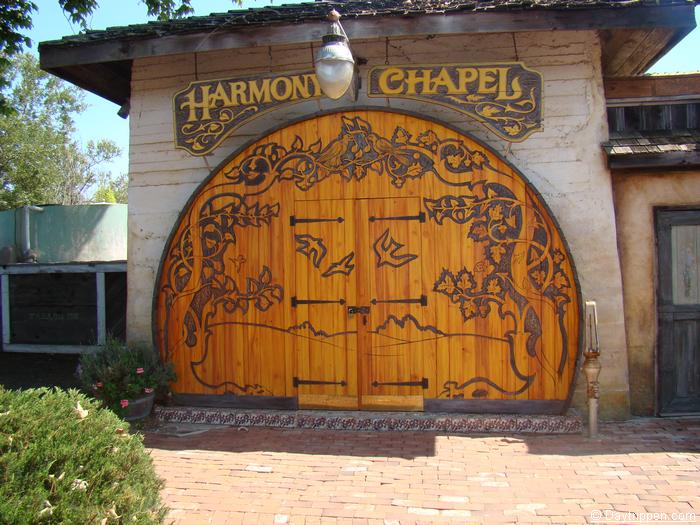 Harmony California is a nice side trip on your way to Hearst Castle. Take the time to stop and visit this little town on your next trip along the central coast.
Farmers from northern California settled in this area because of the vast grasslands in San Luis Obispo County. Some of them started dairy farms, leasing property from landowners in the area, including William Hearst, who built nearby Hearst Castle.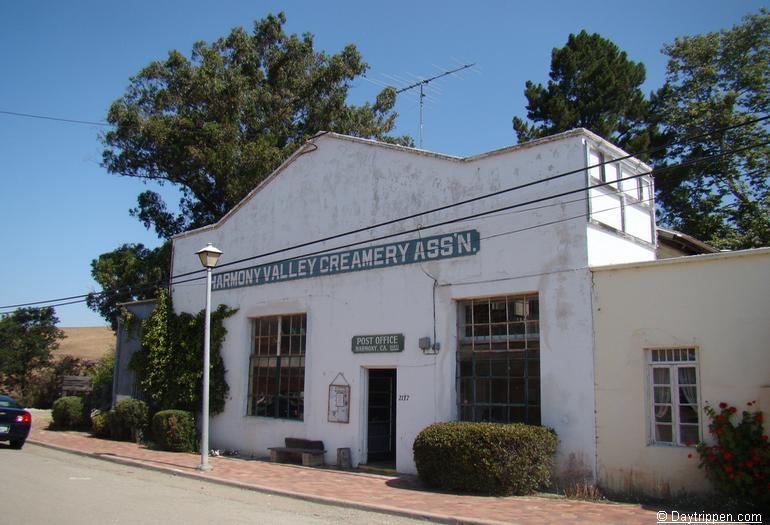 Many of the settlers were Swiss who were enchanted with the grass, the climate, and the gently rolling hills. The Harmony Valley Creamery was established in the 1860's to service the surrounding dairy farms.
The Harmony Valley Creamery Association was comprised of these farms and thrived for over 90 years. William Hearst and his guests sometimes stopped at the creamery to pick up fresh buttermilk and butter.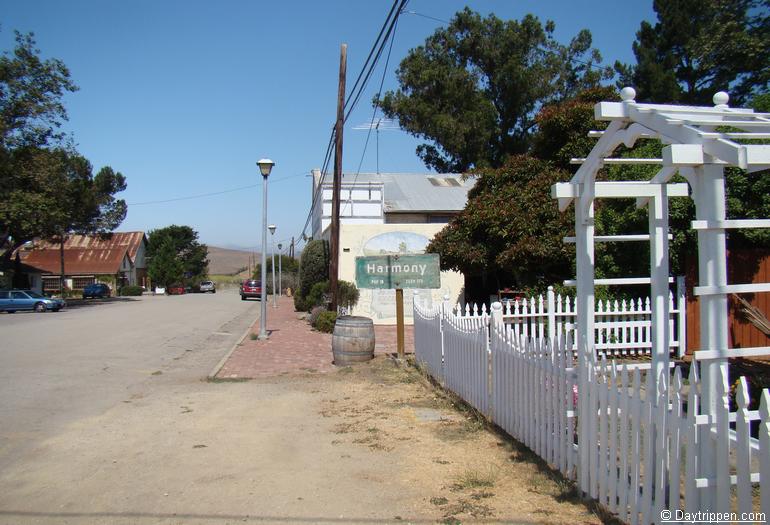 With their Harmony Valley Creamery, the residents were granted a post office, making it an official town. The post office opened in 1915 and was in continuous operation up until 2005.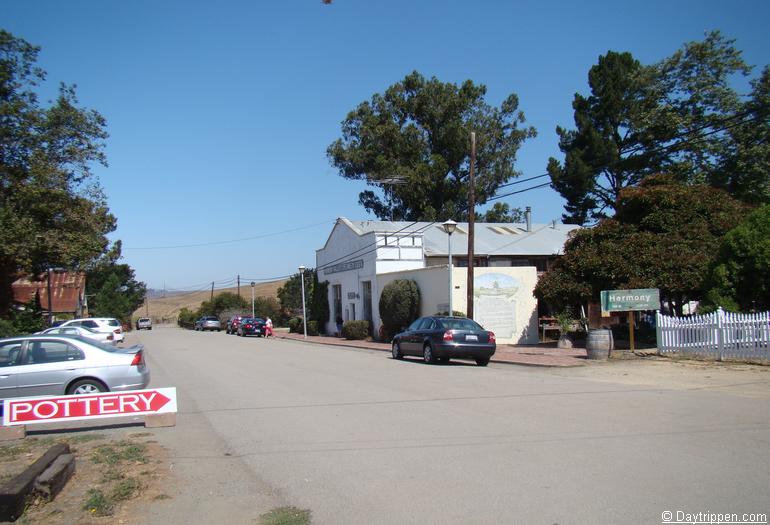 Plan on spending about an hour wandering around this tiny central coast town. Things to see Harmony include the Backroads Gallery is a small gift and art shop. Harmony Glassworks is an excellent little glass making and blowing shop where you can watch demonstrations, get a tour, or even take classes.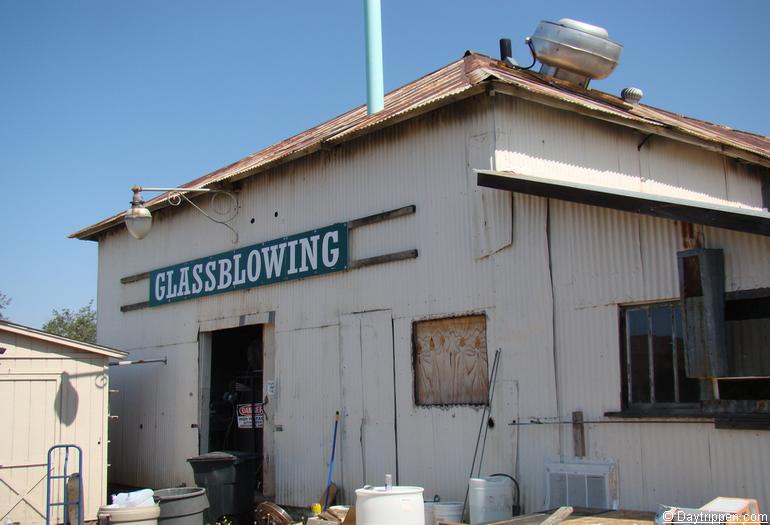 The Harmony Post Office has been closed for several years, but you can take a peek inside. The road that runs through the center of town used to be the main highway along the California coast. Today the road ends into a field but at one time it was the main access point to Hearst Castle.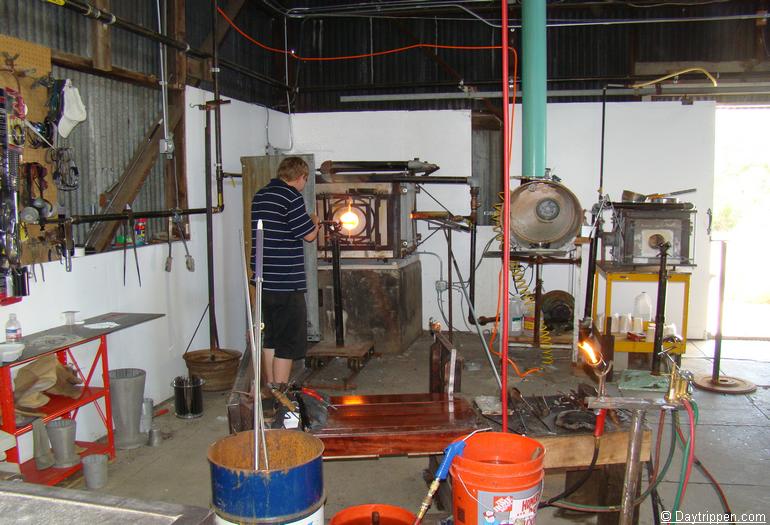 Shaped like a wine barrel the unique hand-carved door to the Harmony Chapel invites couples who wish to be United in Harmony. The wedding chapel seats about 40 guests and can be reserved for a wedding for around $700.00 making Harmony an affordable as well as a unique wedding location.
Harmony Cellars Winery
Harmony Cellars sits on a hill overlooking the town of Harmony. The winery has several award-winning wines that you can taste and a small gift shop. You can roam around; take beautiful photography of the views from the top of the hill where you can see the coast and the rolling hills from all directions.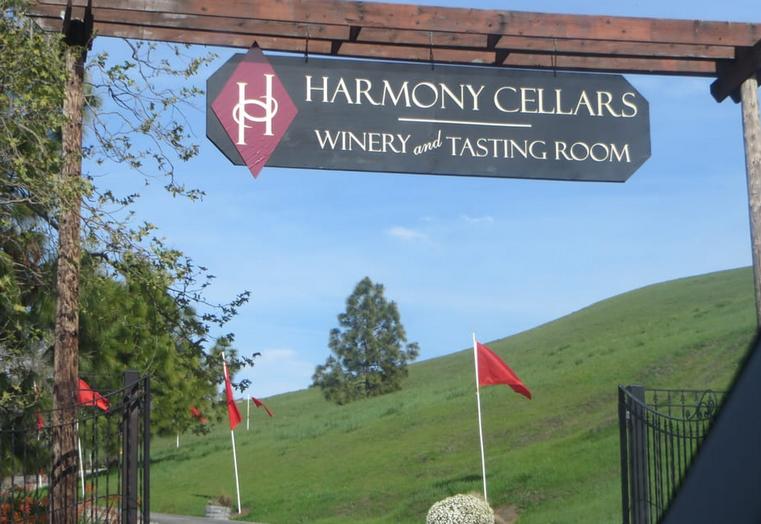 The winery is a small family-owned winery committed to producing fine wines at affordable prices. Founded in 1989 by Chuck and Kim Mulligan. Taste six wines for $5.00 or $7.00 and you can keep the glass. A very good deal.
Harmony Cellars has a nice outdoor sitting area overlooking the rollings hills and the little town below. Grab a glass of wine and relax and enjoy the view.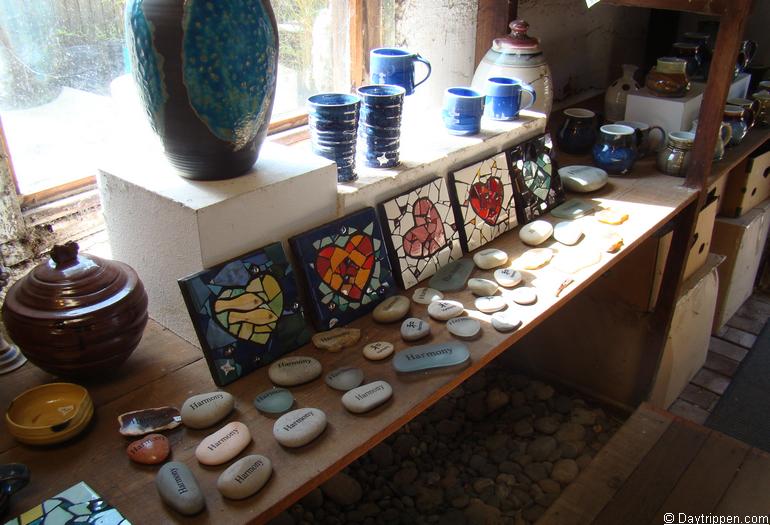 There is not much to the town of Harmony just a few building including the Harmony Valley Creamery which also served as the post office until it closed a few years ago. At one time, this road used to be the main highway between San Luis Obispo and Hearst Castle.
Travelers along Hwy 1 used to stop for fresh buttermilk including publisher William Randolph Hearst on his way to his home in San Simeon, 12 miles northwest.
During its peak, Harmony had a garage, a blacksmith's shop, post office and a service station. Today the town has about 15 residents and is a tourist stop for visitors traveling to Hearst Castle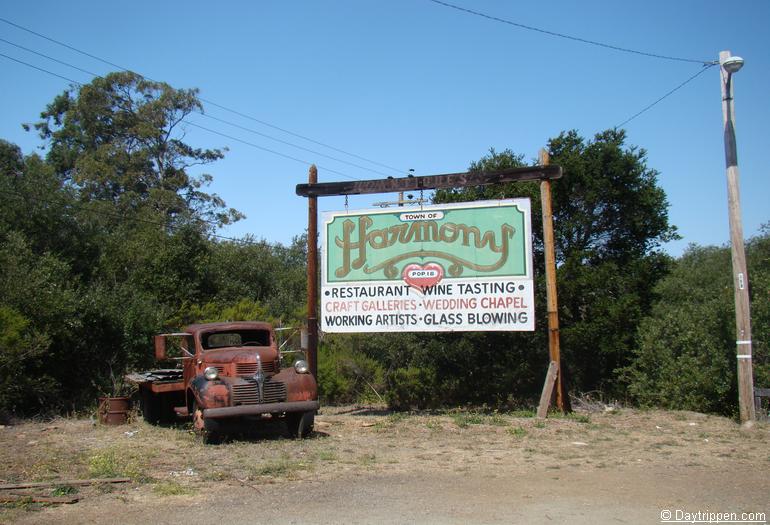 Where is Harmony California
The little town of Harmony is along Highway 1 between Moro Bay of Hearst Castle
Nearby Harmony
Hearst Castle history California residence of Willam Hearst.
Cambia by The Sea perfect for a romantic getaway
Cayucos by the Sea provides visitors a relaxing central coast destination