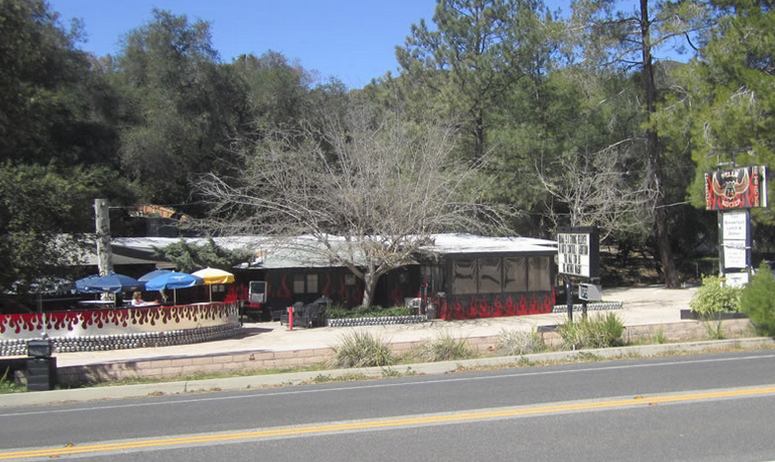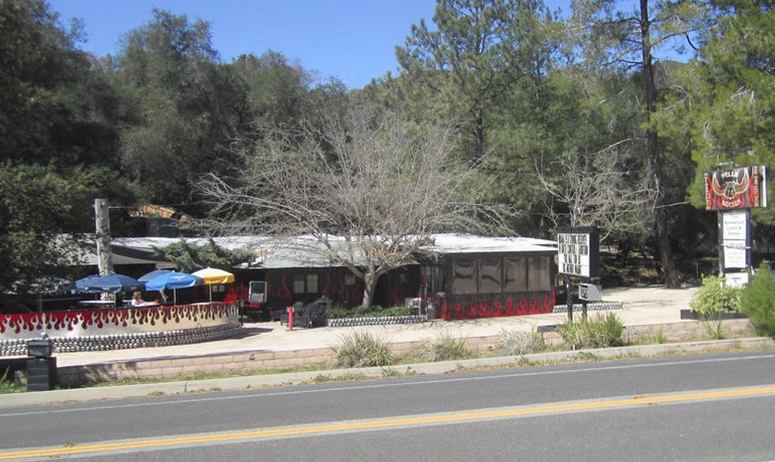 Closed due to fire and a disagreement with the owners of the property.
Hells Kitchen restaurant and bar are located in the little town of El Cariso along Ortega Highway 74. Hells Kitchen is popular with bikers during the weekend and the front parking lot is usually lined up with motorcycles.
If you're looking for a burger or grilled sandwich washed down with a cold beer then this is your place. Breakfast is also served until 11:00: fried egg sandwiches, omelets, and the breakfast burritos are the best choices.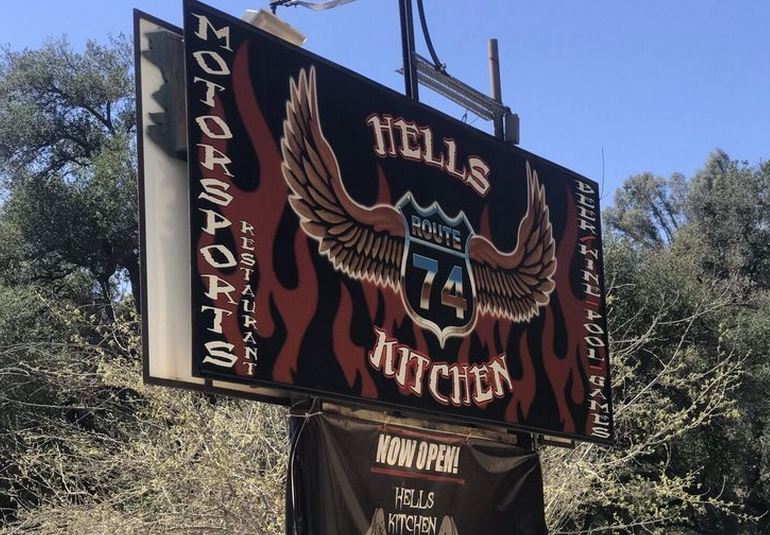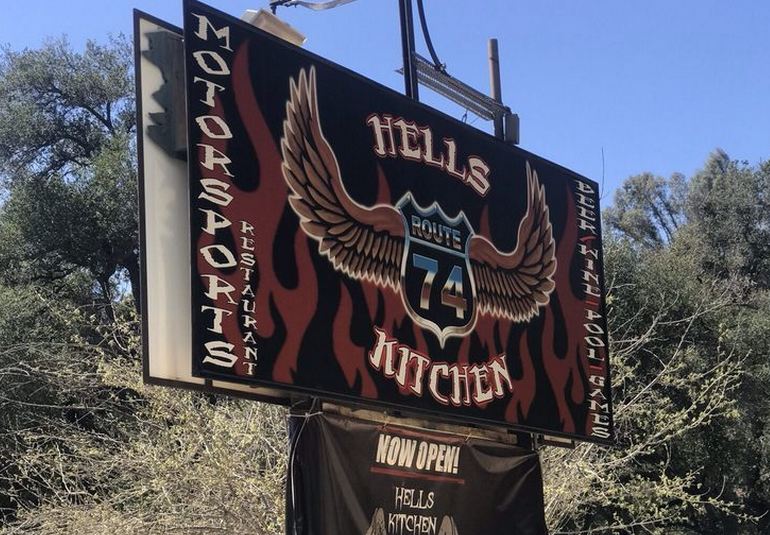 If you decide to drop in for a meal at Hell's Kitchen you are going to get a surprise when you dress up your burger. One of the star attractions of the kitchen is the condiment coffin, something you will definitely not find at any other restaurant.
To open the condiment coffin, you need to pull the glowing skull handle. If you want to hang out for awhile there are a couple of pool tables plus a full bar.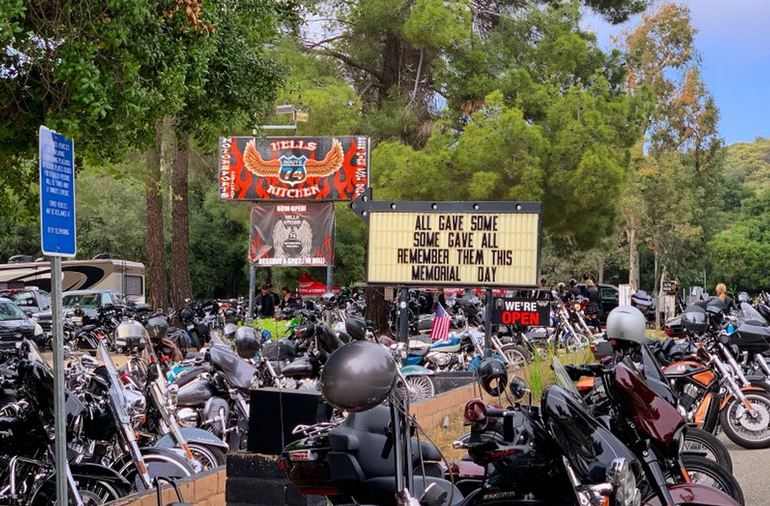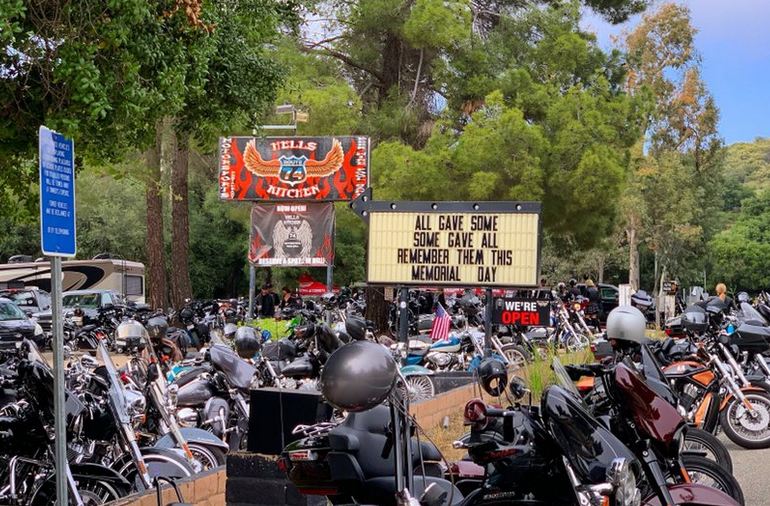 Hells Kitchen has indoor seating and a large outdoor patio where you can watch the parade of bikers scoot along Ortega Highway. Dogs are allowed on the patio.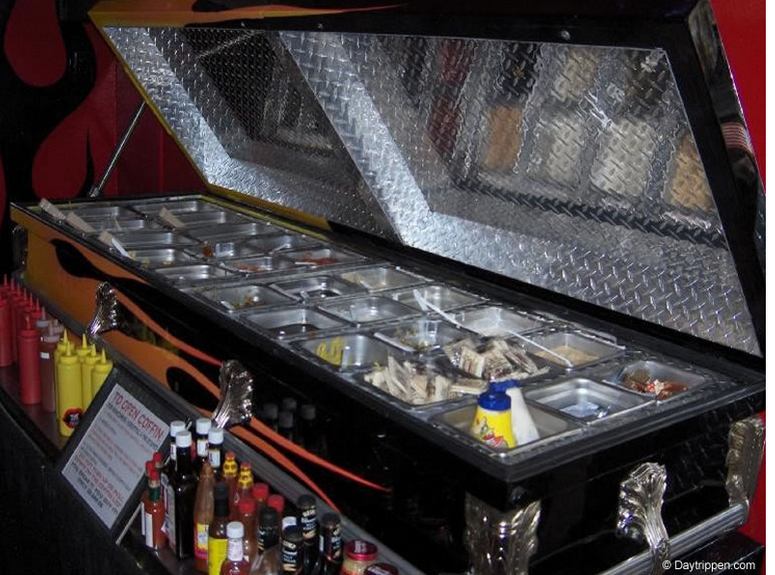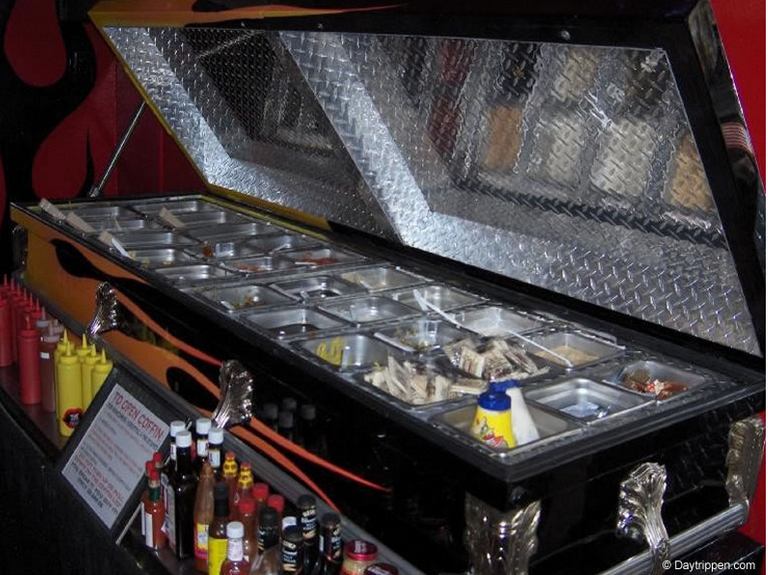 During the week, Hell's Kitchen is a much quieter place with only a few customers. The restaurant is closed Tuesday and Wednesday. Head up Ortega Highway to Lookout Road House which opens around ten for breakfast if you visit on those days.
If you're out for a family weekend drive and have kids you might check out Kristy's Korner Country Store directly across from the biker bar. Kristy's sells snacks, drinks, hot dogs
Hell's Kitchen Motorsports Bar & Grill. Address 32685 Ortega Hwy, Lake Elsinore, CA 92530 – website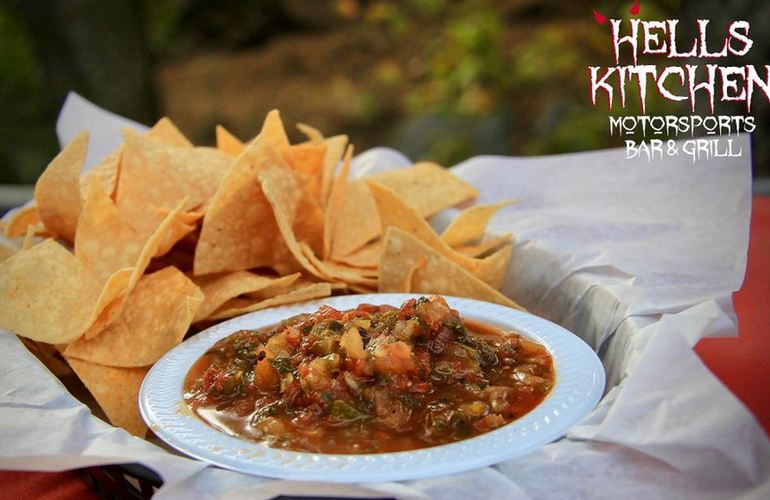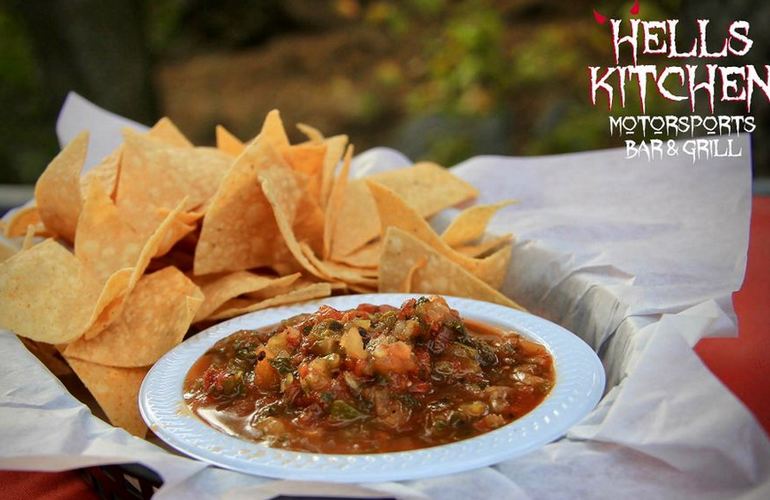 Hells Kitchen Hours
Monday: 9:00 am – 6:00 pm – Closed Tuesday and Wednesday. Thursday : 9:00 am – 6:00 pm – Friday : 8:00 am – 7:00 pm – Saturday : 8:00 am – 7:00 pm – Sunday : 8:00 am – 7:00 pm
Hells Kitchen on Ortega Highway is defiantly worth a look especially if you are on a Harley. The food is good, the service is friendly, and it's a great place to enjoy a cold beer and check out the bikes.
You Might Like