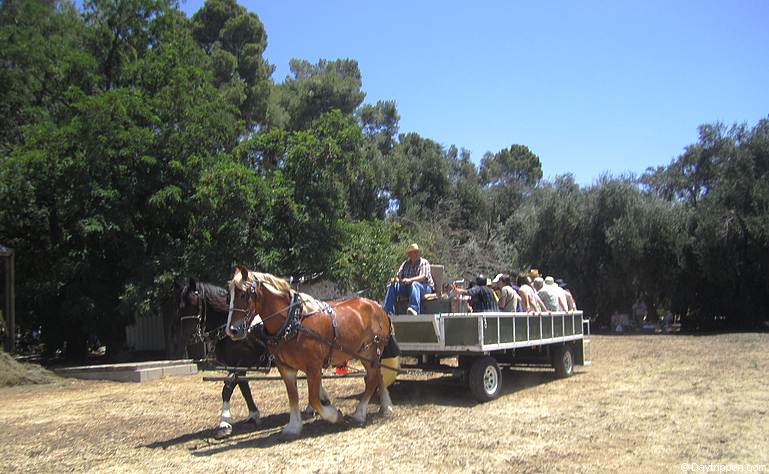 Highland Springs Resort is just a short two-hour drive from Orange or Los Angeles Counties  The resort has been a popular destination for over 100 years.
Whether you're going on a day trip or weekend getaway close to home, Highland Springs Resort is a relaxing departure far-removed from the hustle and bustle of city life.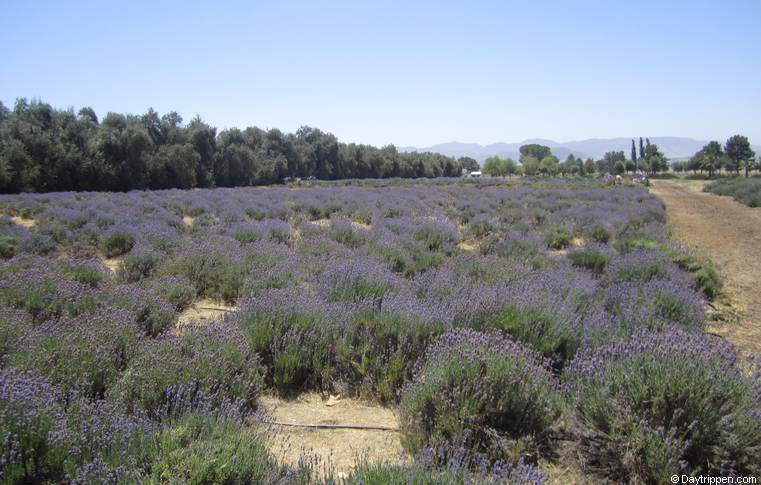 Highland Springs Resort History
Established in the early 1800s to serve as a stagecoach stop, it wasn't until the 1920s and '30s that the resort — with its three-story Victorian-style hotel — gained popularity.  Billed as a revolutionary health getaway Highland Springs Resort was frequented by celebrities including Bob Hope and Albert Einstein.
Surrounded by sprawling olive groves, fields of fragrant lavender and a 1,100-year-old towering Coastal Live Oak tree, today the resort offers guests cottage-style rooms and suites.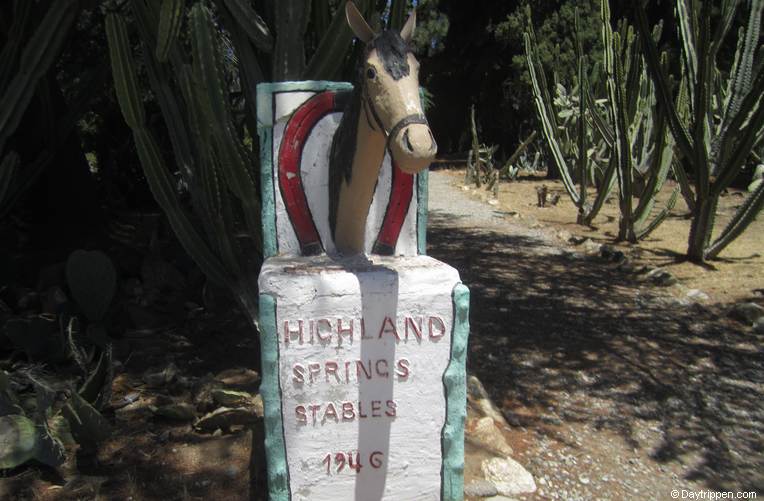 Activities Highland Springs Resort
Highland Springs has the same rustic charm and historic character of its yesteryear's while providing a modern venue for weddings, conventions and other group activities.
Bordered by the rolling hills of the San Gorgonio Pass to the south and the San Bernardino mountains to the north, part of the resort's preservation efforts besides maintaining its historic buildings, is to sustain a peaceful coexist with all the wildlife on the property.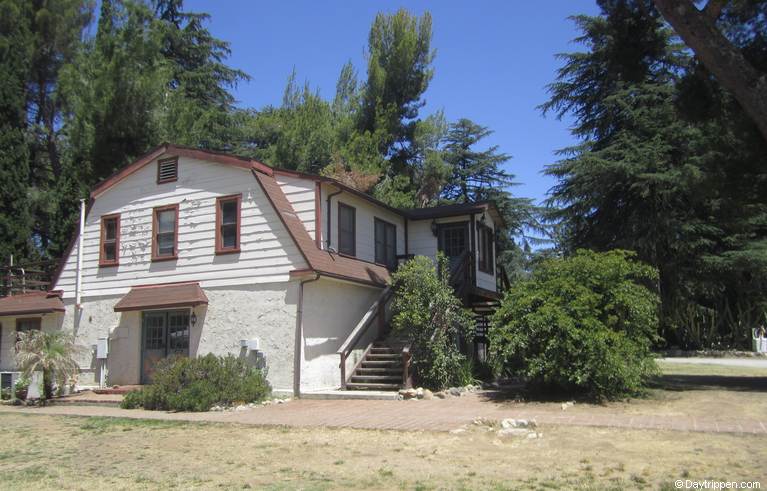 Families of white-tailed mule deer, jackrabbits, coyotes and many types of rare Californian birds are often spotted by visitors as they roam many of the area's pristine hiking trails, which range from an easy 40-minute walk to a moderate four-hour hike.
However, not all of the animals on the property are wild, as the resort also has a variety of domesticated farm animals including sheep, chickens, pot-bellied pigs and dairy cows on its 20-acre organic farm.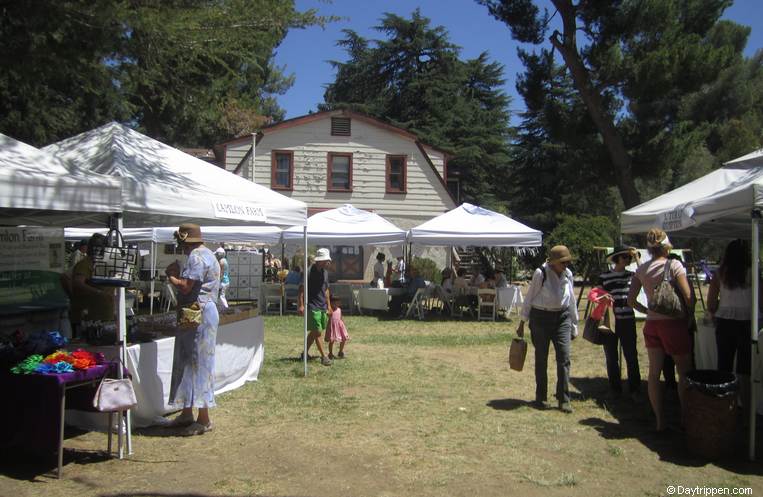 The natural beauty of its 2,400 acres of virtually untouched land is still being shared with today's visitors.
For those that plan to stay more than a day, the resort has 88 guest rooms ranging in price from under $100.00. There is also a steakhouse on the property that serves dinners to the public using some of the farm's 100 percent organic crop production, Wednesday through Saturday.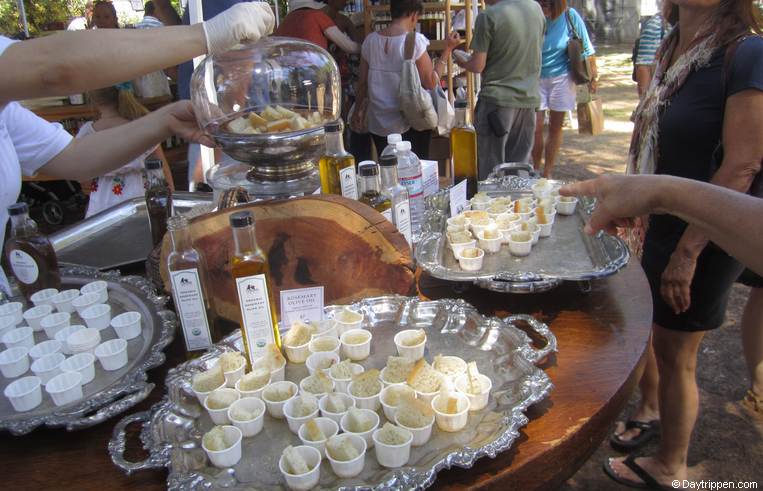 Highland Springs Resort Events
The resort is home to a very popular Lavender Festival in June, a Sausage and Beer Festival in August and an Olive and Wine Faire in October featuring olive oil pressed from its trees.
Highland Springs Resort serves as a summer science camp for children.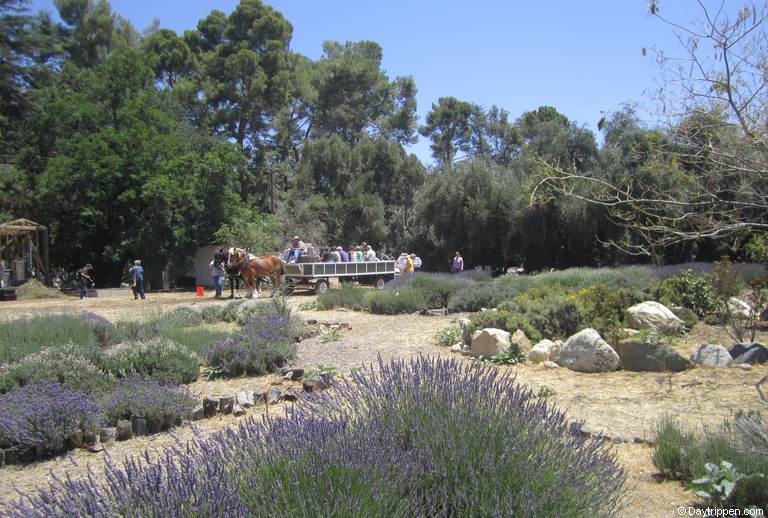 Getting to Highland Springs Resort
Visitors do not have to be a guest of the hotel to enjoy the area's hiking trails but must register in the lobby and obtain a pass to walk the grounds.
There is no charge for going on the trails and maps are available at the resort's front desk. Trails may be closed on certain dates, so inquire ahead of time so as not be disappointed.
Highland Springs Resort is located at 10600 Highland Springs Ave. Cherry Valley. Resort Website.