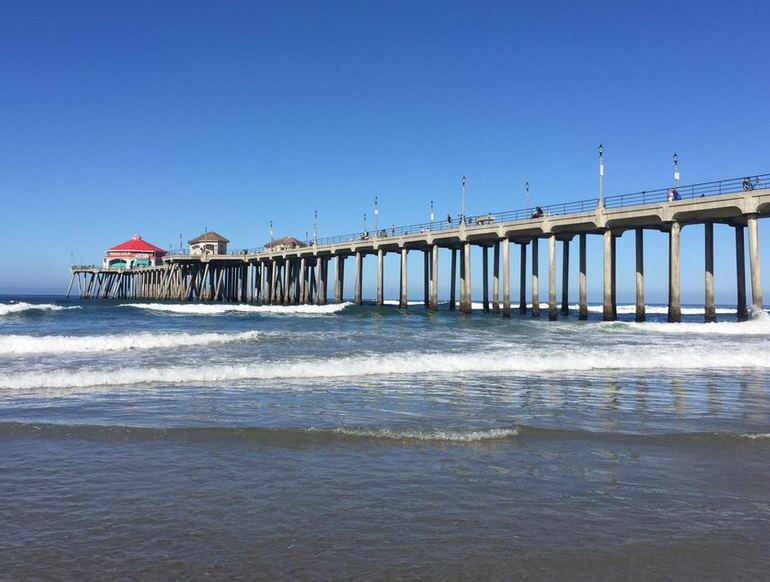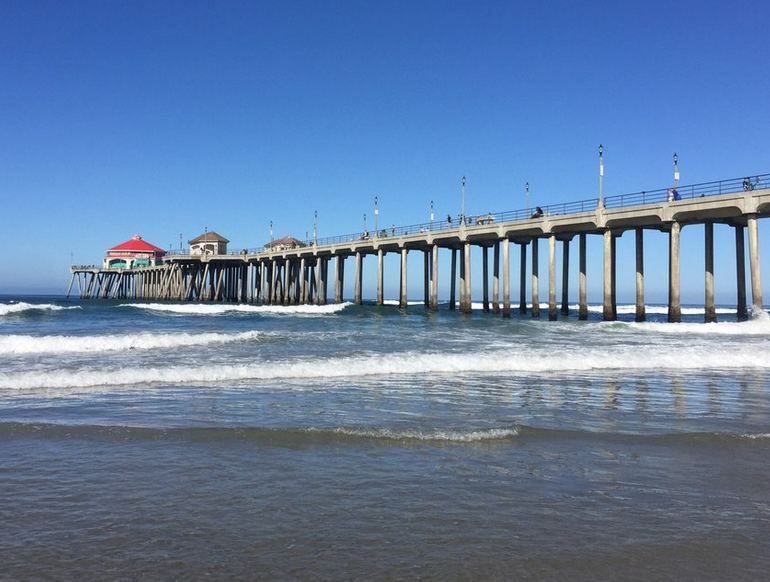 Huntington Beach, aptly named "Surf City USA," boasts over eight miles of wide, sandy beaches and is the longest stretch of uninterrupted beachfront anywhere on the West Coast.
The climate is sunny and comfortable year-round and is one of the most popular surfing spots in California. Huntington Beach had retained a few of the vestiges of the 60s when surfing was the topic of movies and music while developing into a popular tourist spot, attracting millions of beachgoers every year.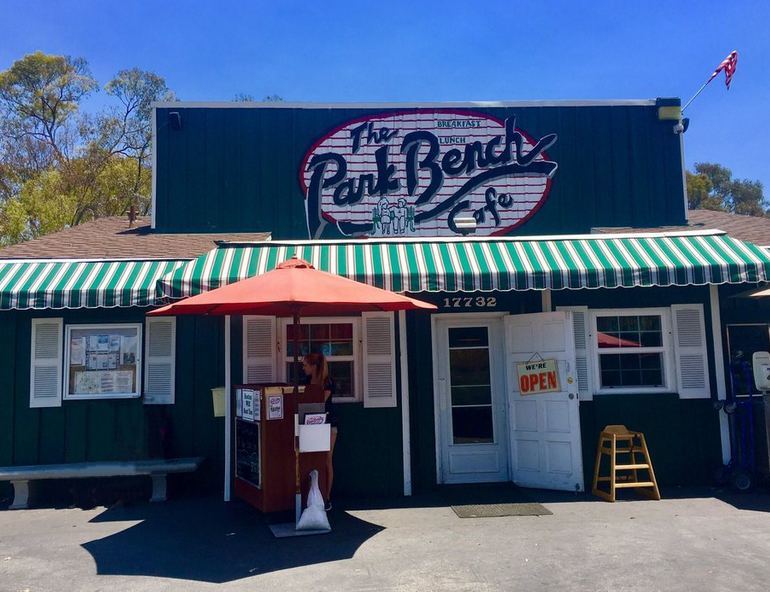 1. Park Bench Café' Central Park
If you plan on arriving early, you might want to start your day by having breakfast at the Park Bench Café'. Nestled amongst the oak trees in Huntington Beach Central Park, this outdoor café' is one of the city's hidden gems. Diners are welcome to bring along their canine companions. There is a menu just for dogs which includes Bow-Wow-Wow chicken, and Rover Easy scrambled eggs. 17732 Goldenwest Street. Website.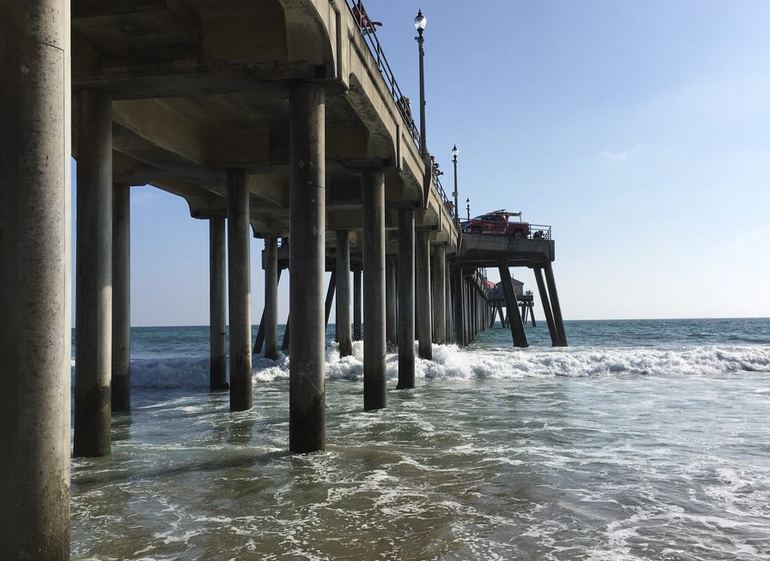 2. Huntington Beach Pier
After a hearty breakfast, it's time to head to the beach. The main attraction here is the Huntington Beach Pier that stretches over 1,800 feet into the Pacific Ocean. The pier offers visitors a perfect vantage point for viewing the magnificent coastline, viewing a passing pod of Pacific bottlenose dolphins, pier fishing, or watching the local surfers slice through the waves below.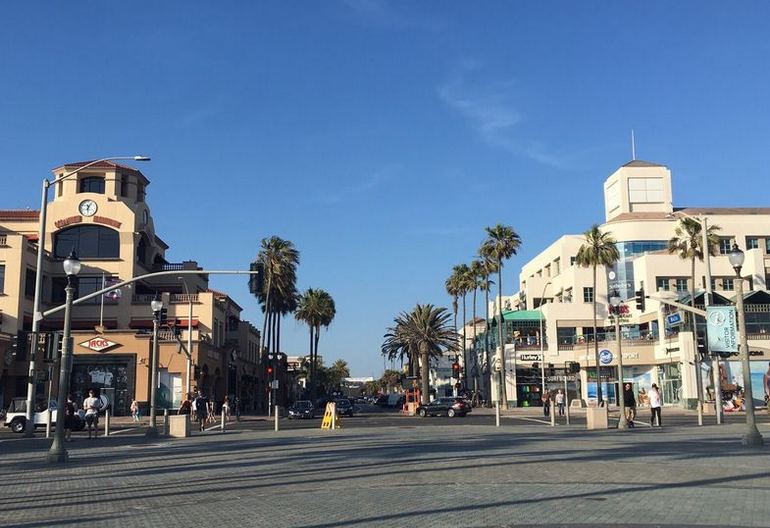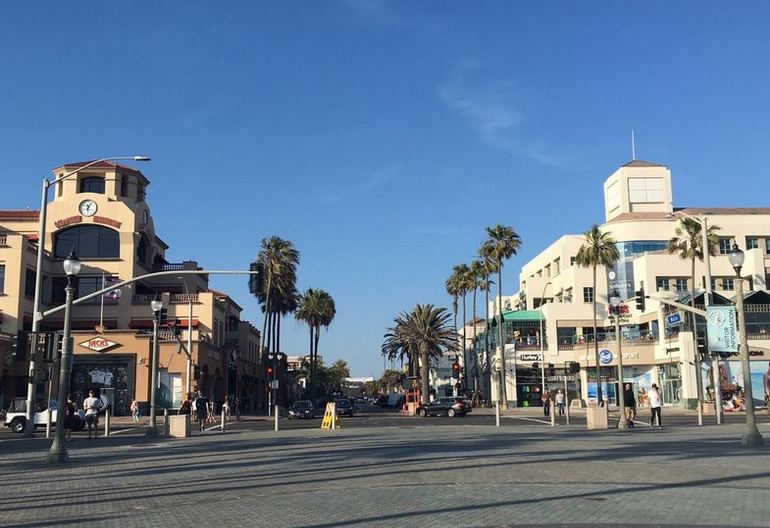 2. Main Street HB
Directly across PCH is Huntington Beach Main Street. Take a stroll down the five blocks that make up downtown; you'll weave your way through swimsuits, surfboards, people walking their dogs, bicycles, and lots of smiles, as well as past several dozen restaurants ranging from beer pubs to fusion cuisine – all with year-round alfresco outdoor table dining.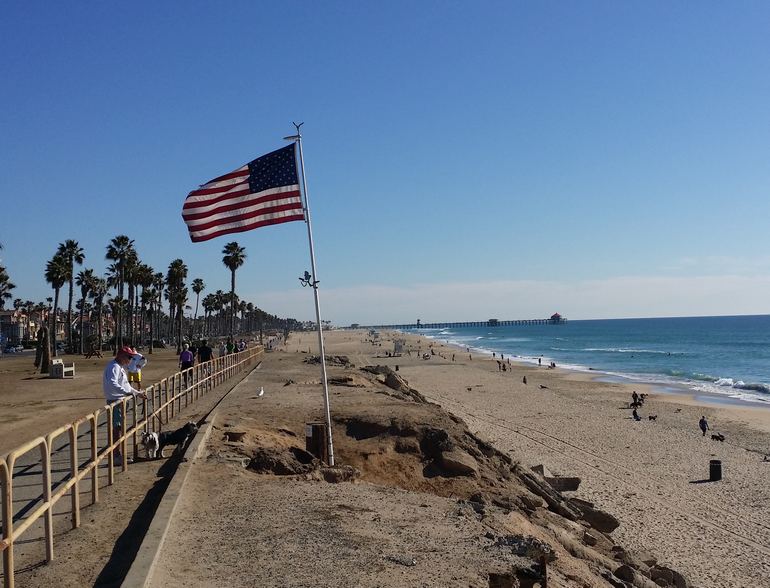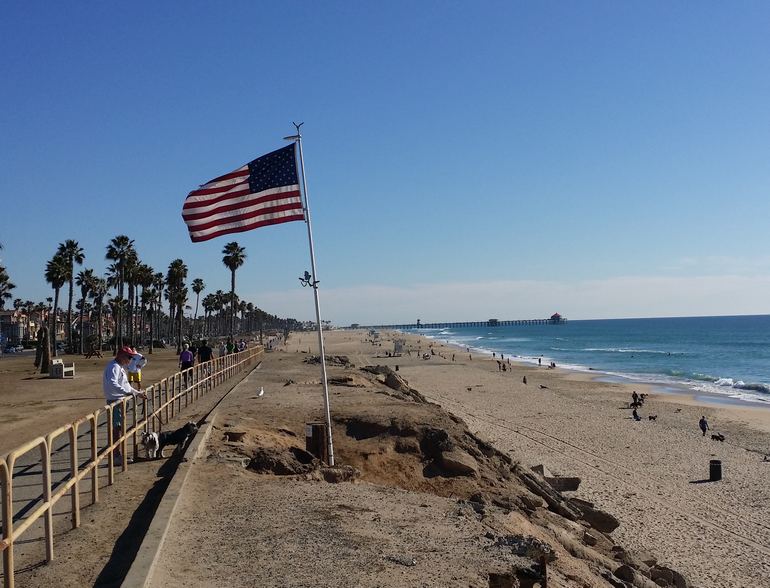 3. Huntington Beach Bike Trail
Adjacent to Pacific Coast Highway and running along the beach is the Huntington Beach bike trail. A pathway that offers an ongoing parade of visitors – not just surfers, but youngsters, oldsters, families, couples, and a cross-section of anybody and everybody. The trail runs south to Newport Beach and North to Seal Beach. Duke's Bar & Grill next to the pier is a popular place to watch the parade of people on the trail.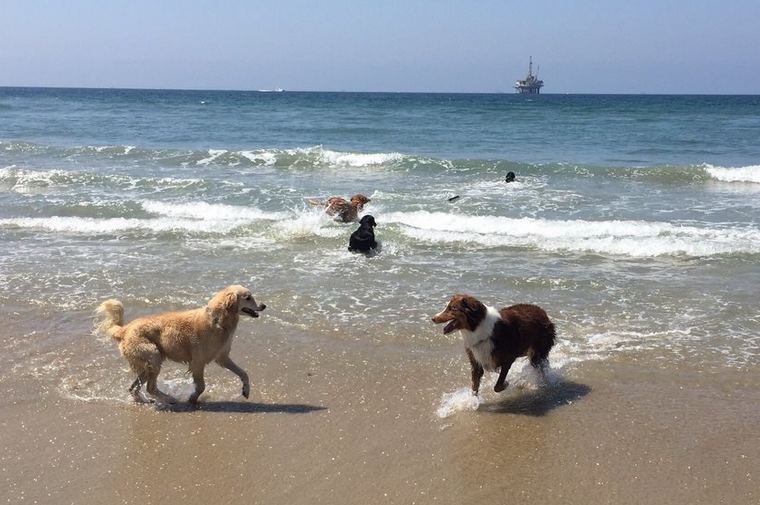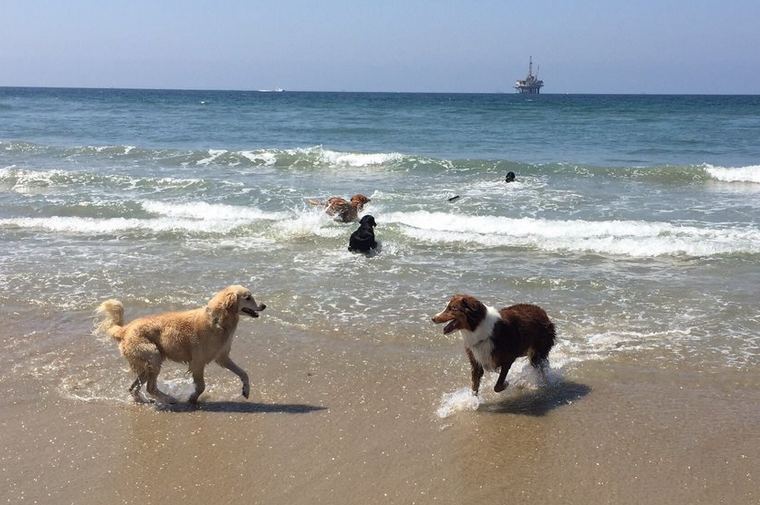 4. Huntington Dog Beach
If you are bringing along your four-legged friend on this trip, be sure to stop by Huntington Beach Dog Beach about a mile north of the pier. Let your canine run on the beach, dig a hole in the sand, or splash in the surf. A second unofficial dog beach is located at the mouth of the Santa Ana River just North of Newport Beach.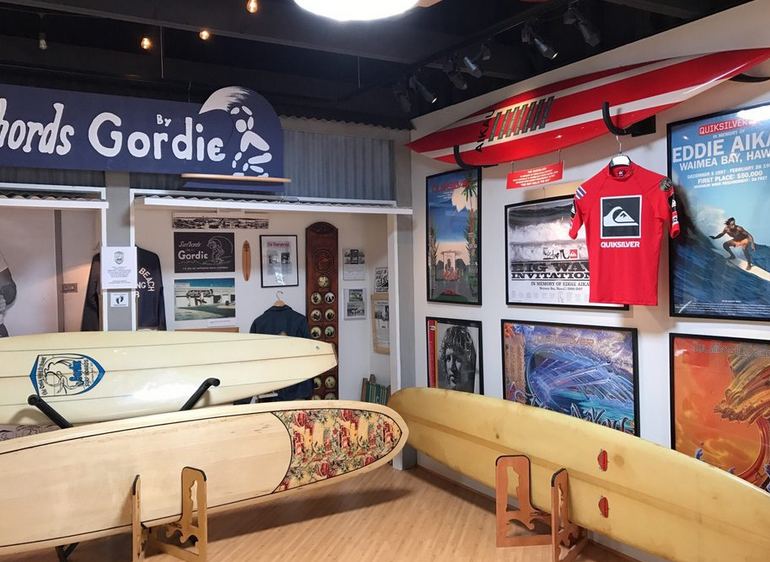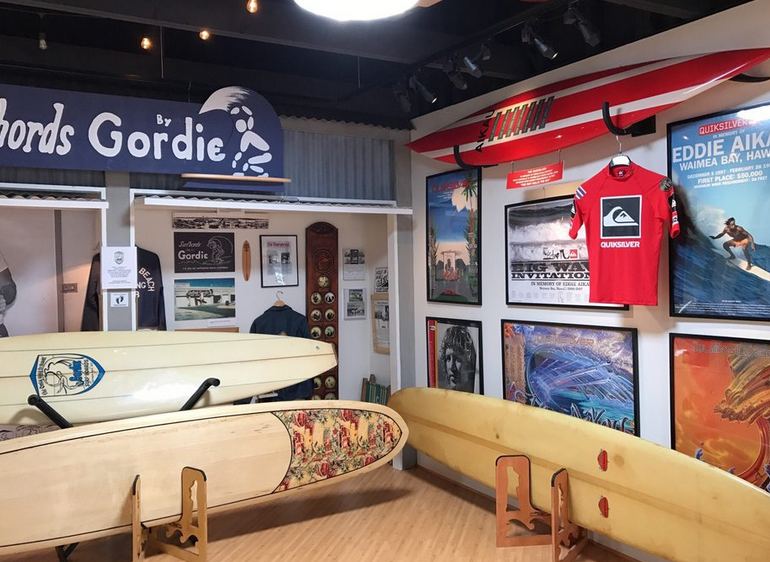 5. International Surfing Museum
While in Surf City, a must-see is the Surfing Museum. Located just off Main Street, the museum features a collection of everthing possible that connects to surfing in Southern California. Surfboards, skateboards, surfing sculptures, surf music, and hundreds of photos and artifacts. 411 Olive Ave, Huntington Beach. Website.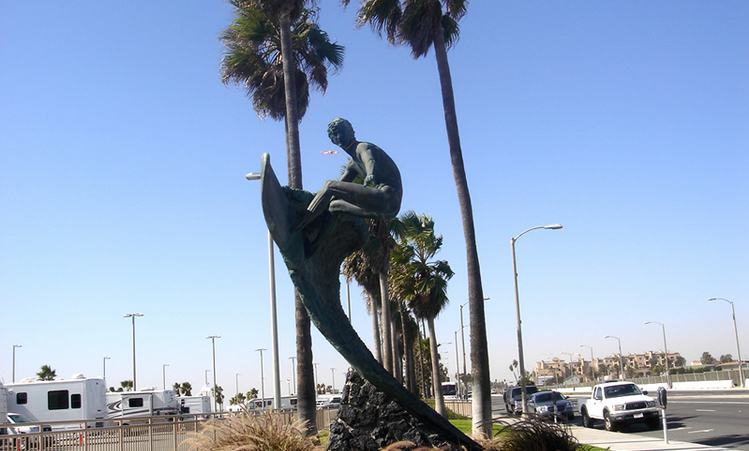 6. Nude Dude Statue
The 'Ultimate Challenge' Surfer statue by Artist Edmond Shumpert is located at Pacific Coast Highway and Huntington Street. This statue of a bare buff surfer riding a wave is known by locals as the 'Nude Dude." Another statue by the same artist, a life-size bronze of Duke Kahanamoku, is located at Pacific Coast Highway and Main Street.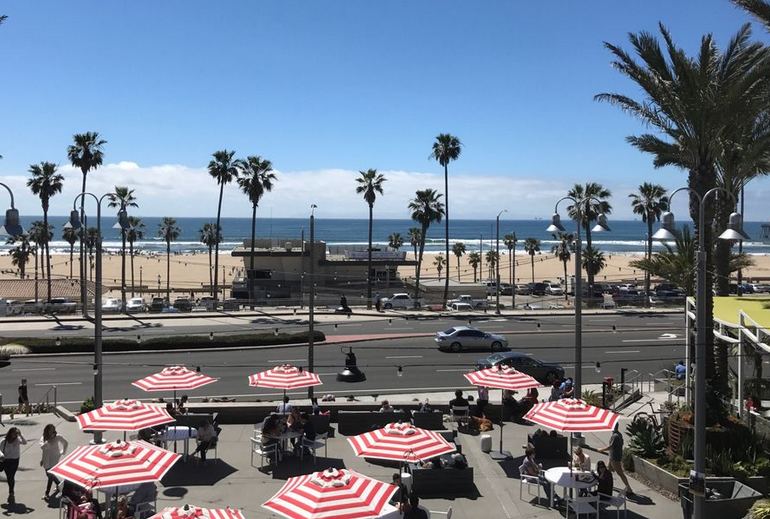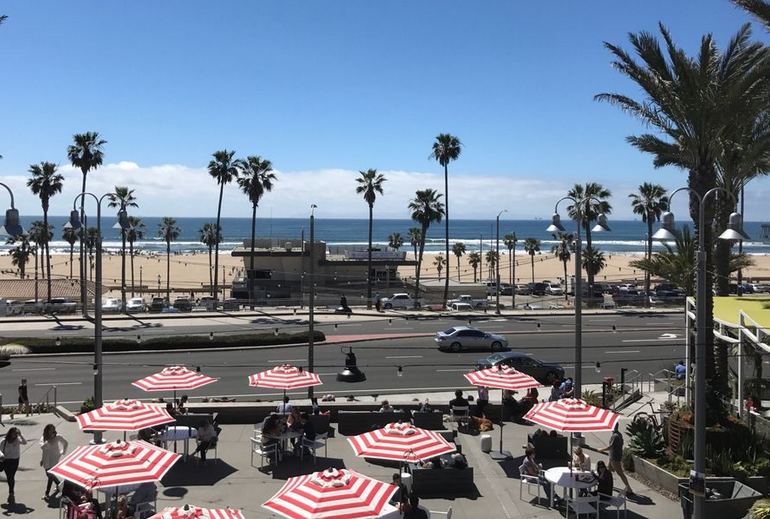 7. Pacific City HB
Pacific City features shopping, dining, and entertainment along the Pacific Coast just south of the pier. This modern oceanfront retail center is the new face of Huntington Beach. All but gone are the cottages, hotels, burger joints, and surf shops that once lined PCH. They have beds replaced by trendy restaurants, boutique stores, apartments, and mega-hotels. If you want a peek into the past, check out TK burgers just north of Pacific City Center. TK's and the house next to it are the only original buildings left south of the pier on PCH. Pacific City 21010 Pacific Coast Hwy.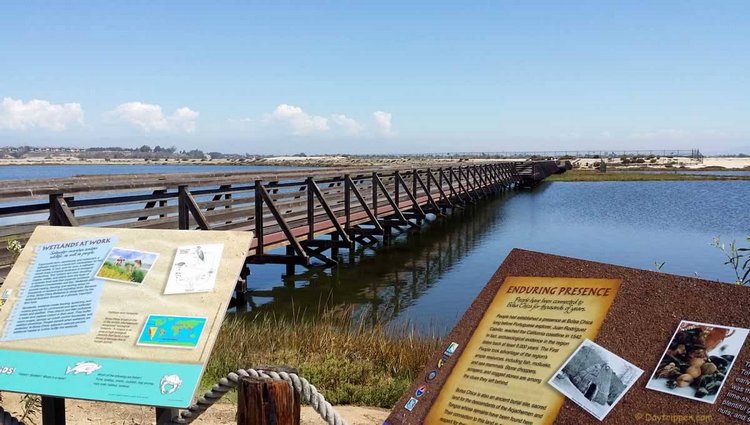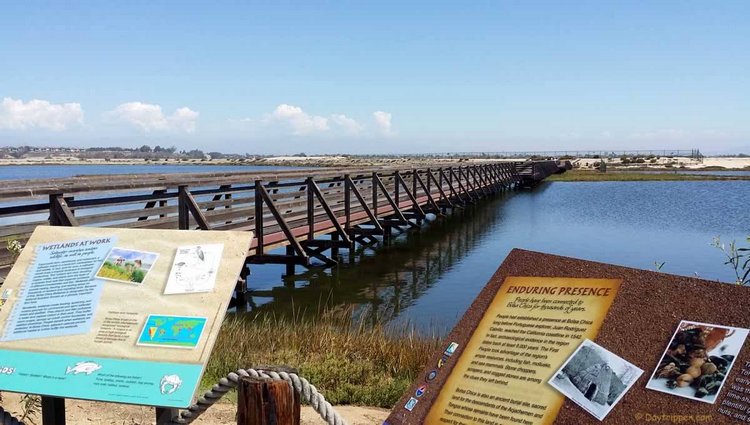 9. Bolsa Chica Reserve
Bolsa Chica Reserve is located along the east side of the Pacific Coast Highway. Early morning or just before dusk is the best time for birdwatching or just taking a leisurely stroll. Along the reserves' nature trail, hikers will see tons of feisty diving Terns as they look for fish and Great Egrets as they glide across the green marshy waters. The 330-acre reserve is open to the public daily from sunrise to sunset. Admission and parking are free, but spaces are limited.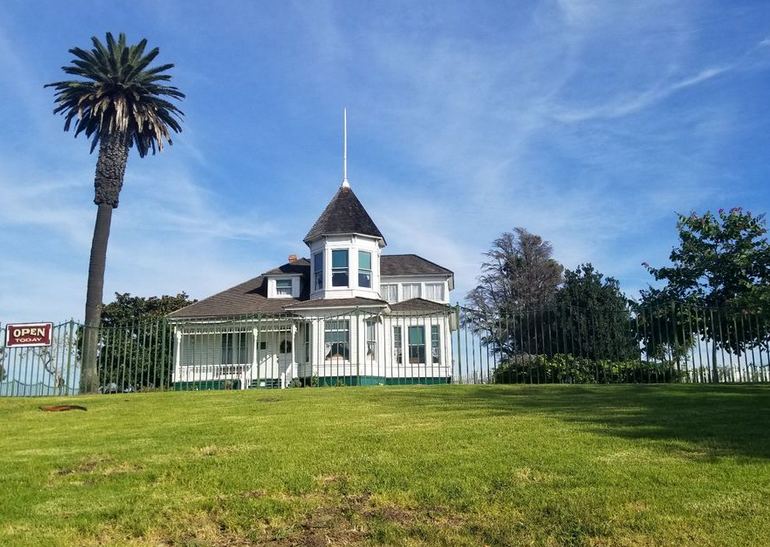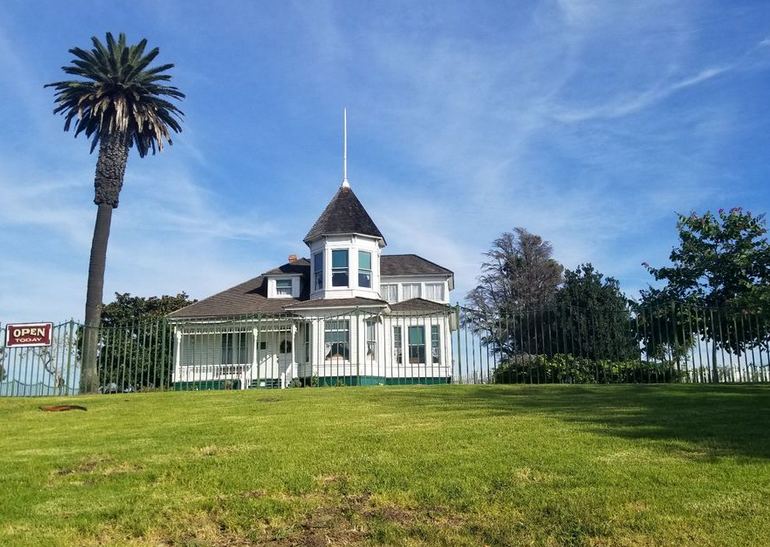 10. Newland House Museum
Newland House was built in 1898 and was the centerpiece of the 500 acres of Newland Farm. Over the years, the view from the farmhouse has changed dramatically from fields of sugar beets to oil wells and finally to miles of tract homes. Today the house is a museum furnished like it would have looked like back in the 1900s. Open on the 1st and 3rd weekends of the month between.19820 Beach Boulevard in Huntington Beach, California. Website.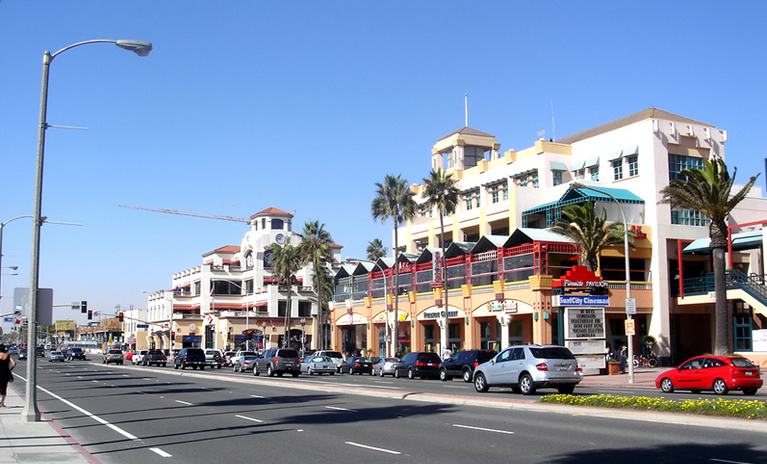 Getting There
Huntington Beach is located about 35 miles south of Los Angeles and about 80 miles North of San Diego. If you're planning to visit any of the Southern California theme parks, most are within easy driving distance of Huntington Beach. If you are planning on staying for a few days, there are plenty of hotels in the area that fit every budget. For RV travelers, Bolsa Chica State Beach allows you to park only steps from the Pacific Ocean.