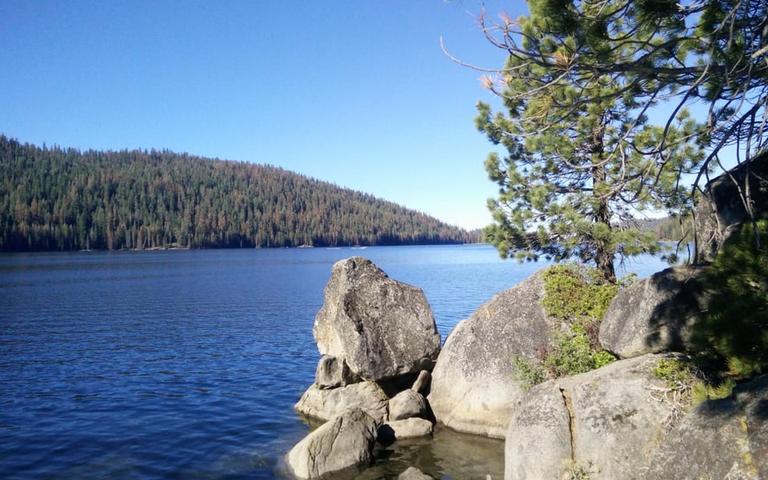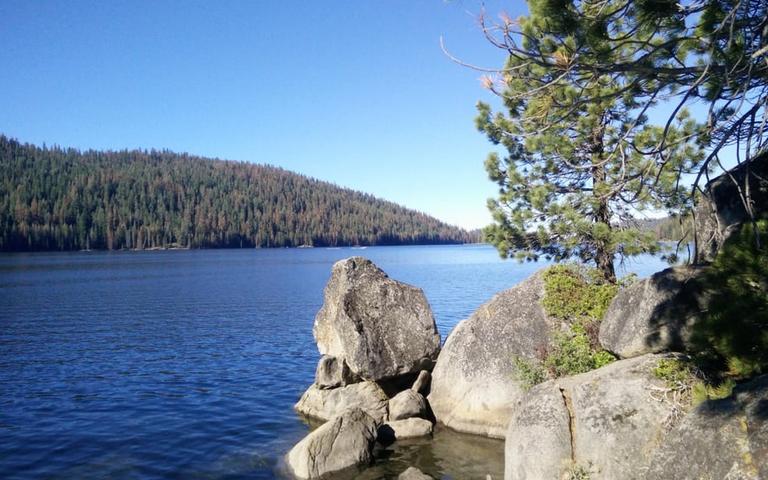 Located 80 miles northeast of Fresno in the Sierra Nevada Mountains, Huntington Lake was constructed in 1912. The lake is part of the Big Creek Hydroelectric Project that provides power to Southern California.
The lake has four dams and feeds into Shaver Lake to the southwest. One of the most popular Huntington Lake events is the High Sierra Regatta. A sailing competition held each summer at the lake.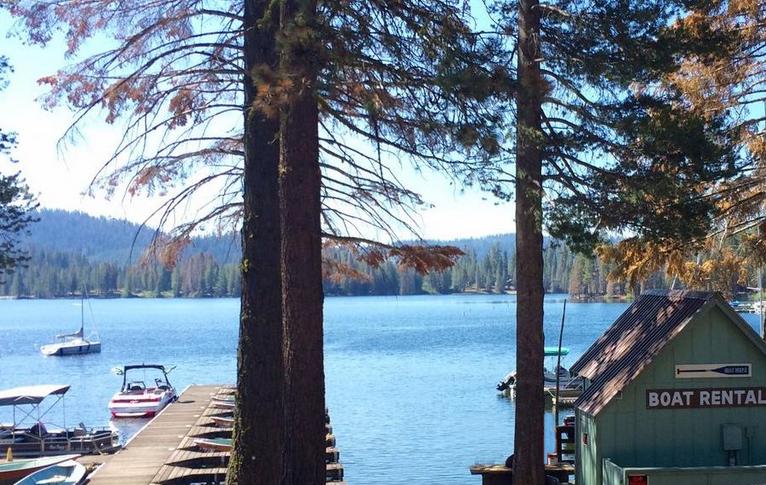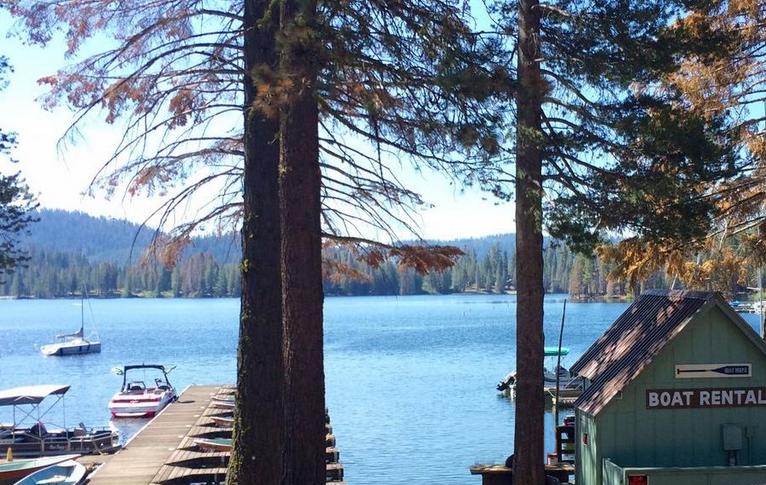 At an elevation of 6,955 feet, Huntington Lake is a wonderful mountain getaway. The best time to visit is spring or summer, as the winter, although beautiful, can be brutal.
Similar to Fallen Leaf Lake near Tahoe, Huntington Lake is perfect for those that want an unspoiled and beautiful mountain setting, for camping or renting a cabin. It is the perfect place to recharge and connect with nature.
Popular for water sports, the lake is also well known for camping, and there are several campgrounds around the area.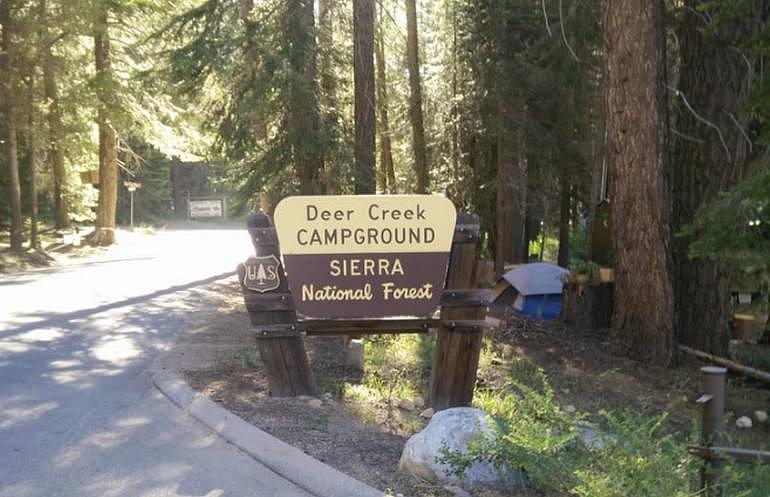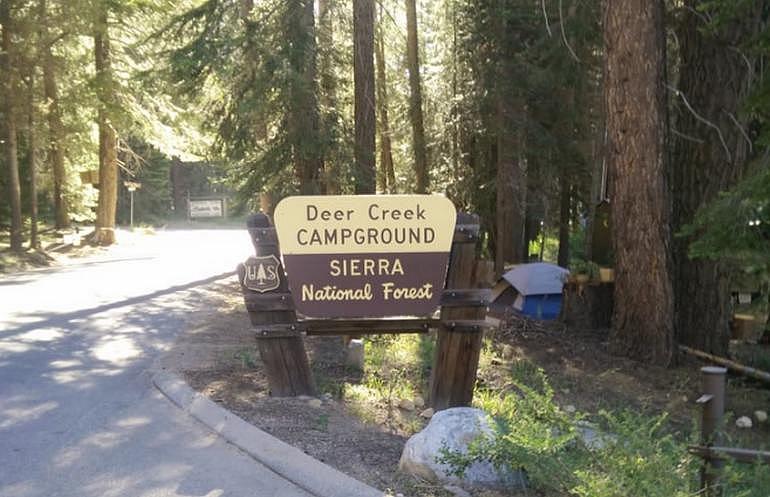 Huntington Lake Camping
The first is Deer Creek Campground, which can get a little crowded during certain times of the year. However, the fact that it is only a stone throws away from the lake's shore is worth it.
The second camping area is the Catavee campground, which offers more secluded spots than those at Deer Creek.  Giving campers the feeling of being completely alone, yet close enough to access the lake. Watercraft rentals are within walking distance of most campgrounds along with a couple of convince stores.
There are five additional Forest Service Campgrounds around the lakes shores and nearby vicinity. All campgrounds have reservations available and are usually open from June through October.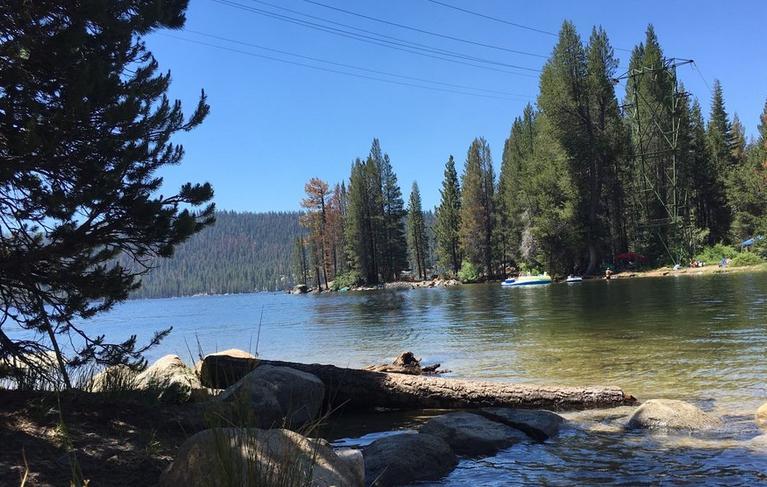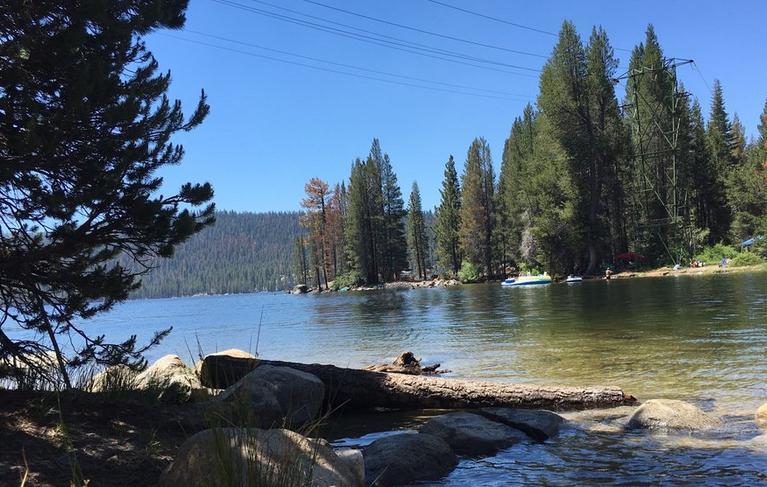 Huntington Lake Cottages Cottages
For those that desire a few more creature comforts, the Lakeview Cottages offers overnight accommodations. Cottages can be rented between Memorial Day and mid-September, weather permitting.
These historic cabins provide a rustic vacation with all the necessary amenities. There is even free Wi-Fi for those that just cannot leave technology behind.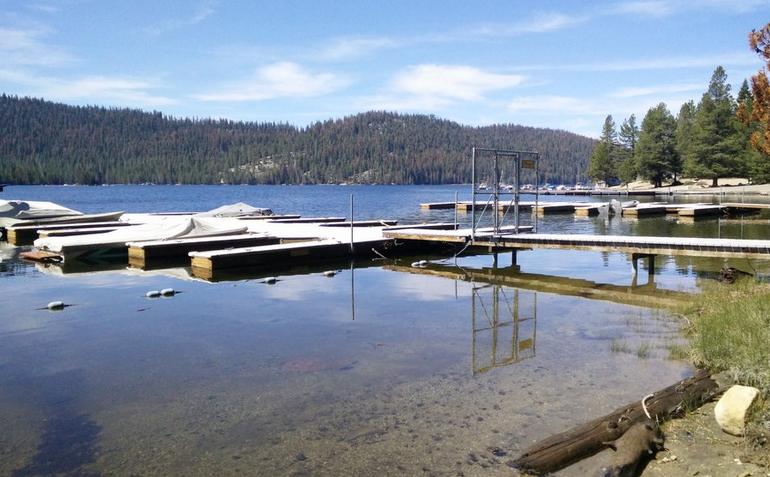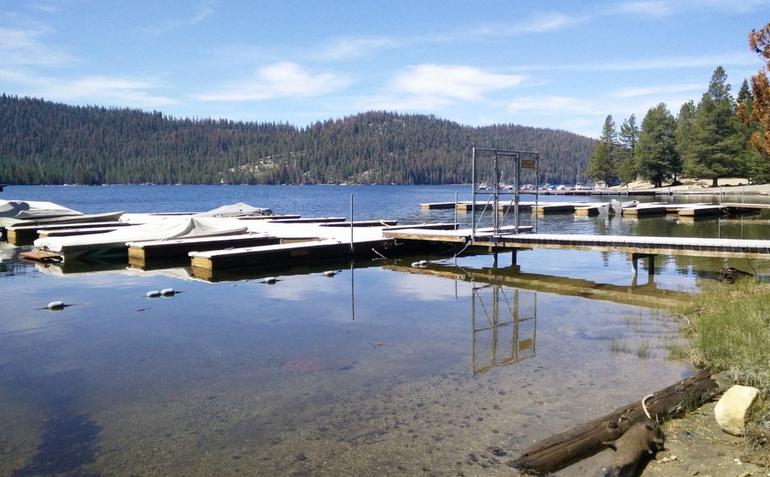 Fishing Huntington Lake
As for the lake's water itself, it's generally cold, but tolerable and provides an invigorating opportunity for swimmers. However, there is a beach area for the kids and those that prefer to lay in the sand to soak in some rays.
Huntington Lake is a favorite with anglers, both experienced and novice. Trolling and shoreline fishing is popular at Huntington Lake. Aluminum rental boats, as well as rowboats, canoes, and kayaks, are available for rent. Guests with their own boats also have access to a dock area.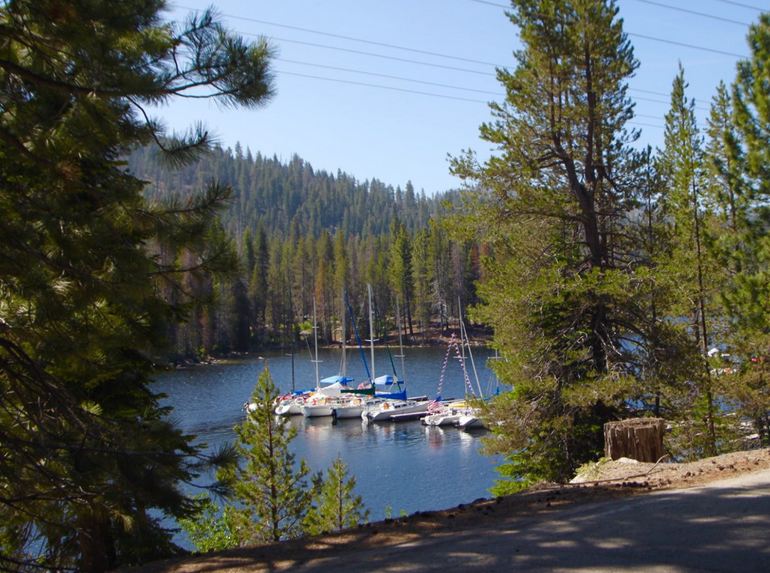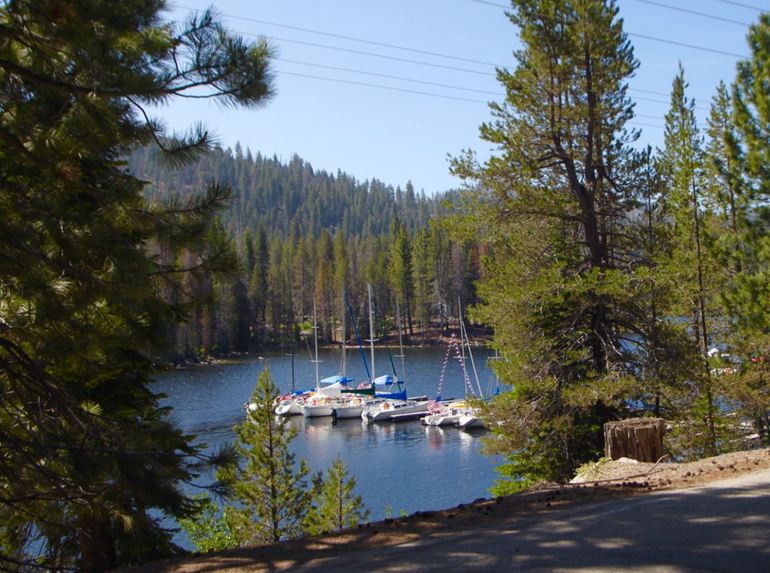 Getting There
Huntington Lake is located between Tool House Road and Lake Huntington Road. About 20 minutes northeast of Shaver Lake.
The drive to Huntington Lake is simple, but it is easy to get lost in the mountains.  Day-trippers should plan ahead and bring a detailed map or a reliable GPS