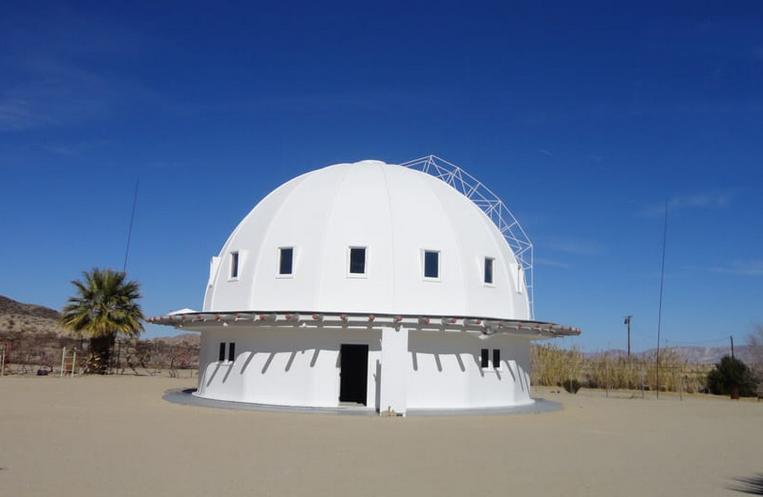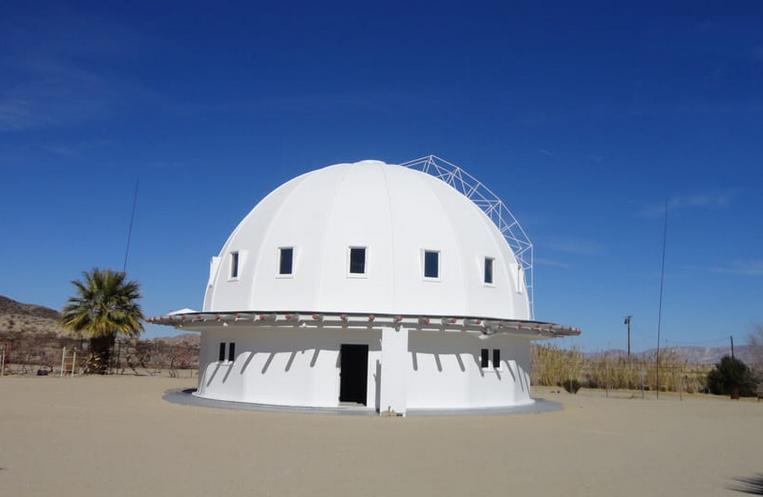 Integratron is a hidden gem in the desert near Yucca Valley California. It's not much to look at from the outside, but inside it is something out of this world that provides visitors a far-out vibe.
Constructed by NASA physicist George Van Tassel, who said aliens supplied him with instructions to build it, Intergatron is the only all-wood, acoustically perfect sound chamber in the United States.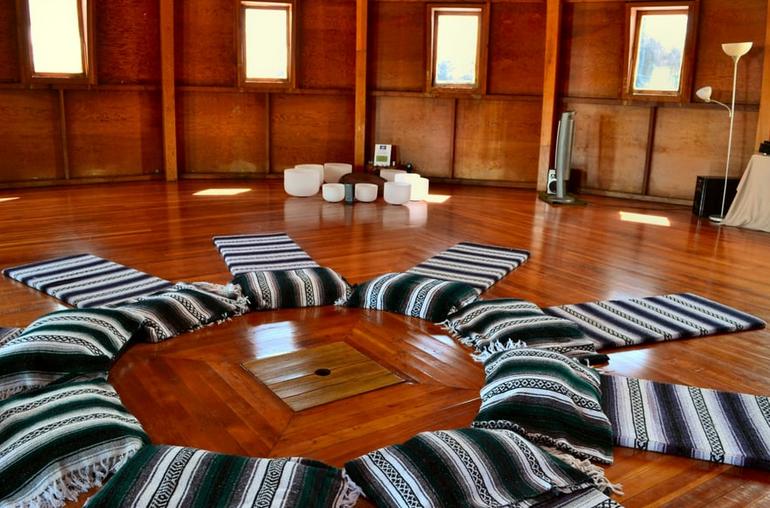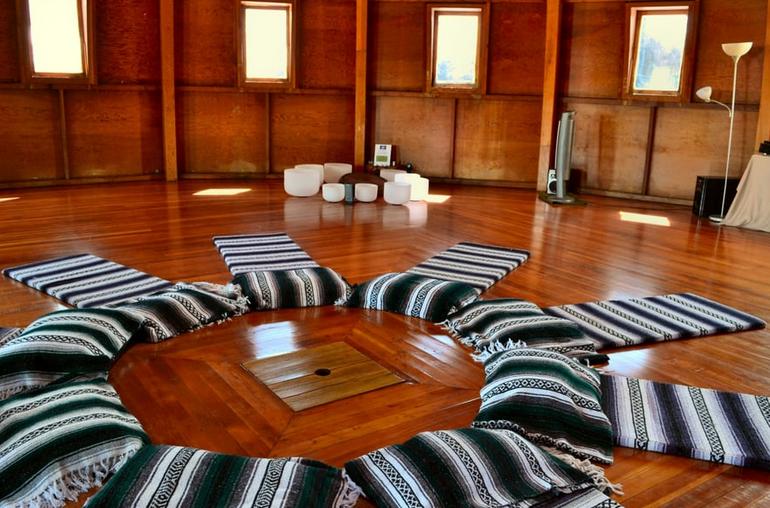 Rising up 38-feet from a powerful vortex in the middle of the Mojave Desert just outside the town of Landers and resembling a small observatory, the one-of-a-kind building is a blended design of Moses' Tabernacle and the science of Nikola Tesla.
Fifty-five feet in diameter, the dome took 18 years to construct, and according to its creator sits atop an intersection of influential geomagnetic force that, when focused by the unique geometry of the building, concentrates and amplifies the energy required for the rejuvenation and healing of living cell tissues.


Integratron still lives up to its architect's claim, offering visitors the experience of physical and spiritual healing.
With a reservation you can take a sound bath — a 60-minute sonic healing session with a series of quartz crystal bowls played live in the Integratron's highly resonant, multi-wave sound chamber. An experience that is said to leave those who try it refreshed and "buzzed."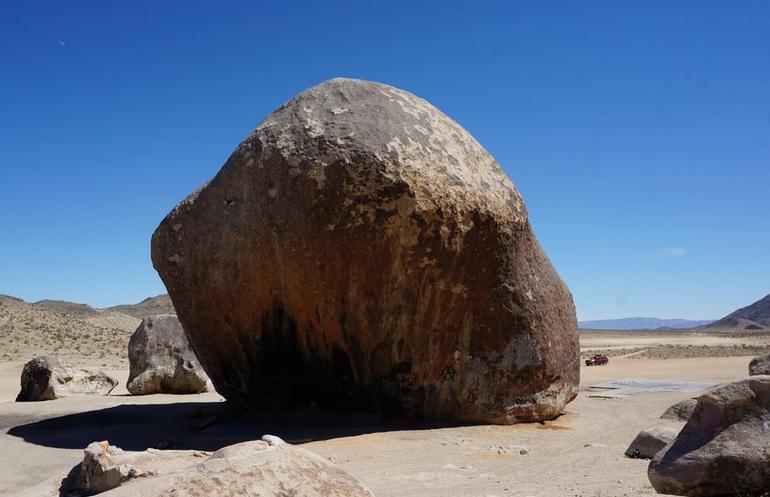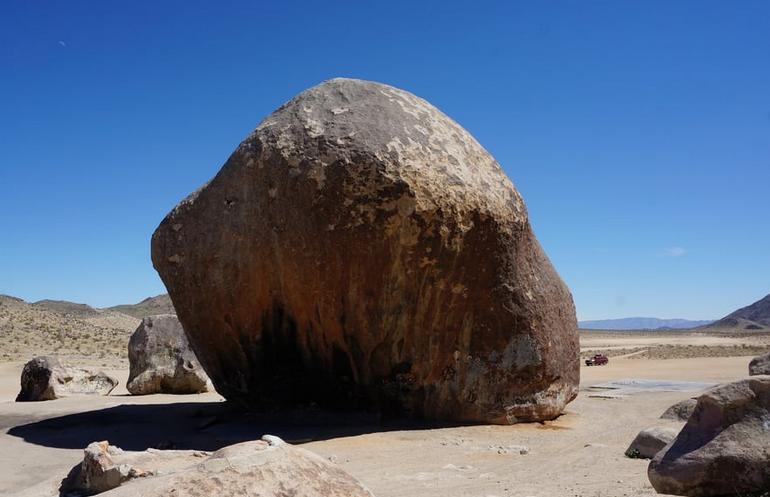 Giant Rock Landers
An associated attraction, but not visible from the Integratron is "Giant Rock," a seven-story high, freestanding boulder where Van Tassel lived for many years, ran a small restaurant and airport and held UFO conventions for two decades to raise money for his Integration project.
In 1959, nearly 11,000 people attended one of his spacecraft conventions and Van Tassel continued to work on the Integratron while writing a number of books on time travel and rejuvenation.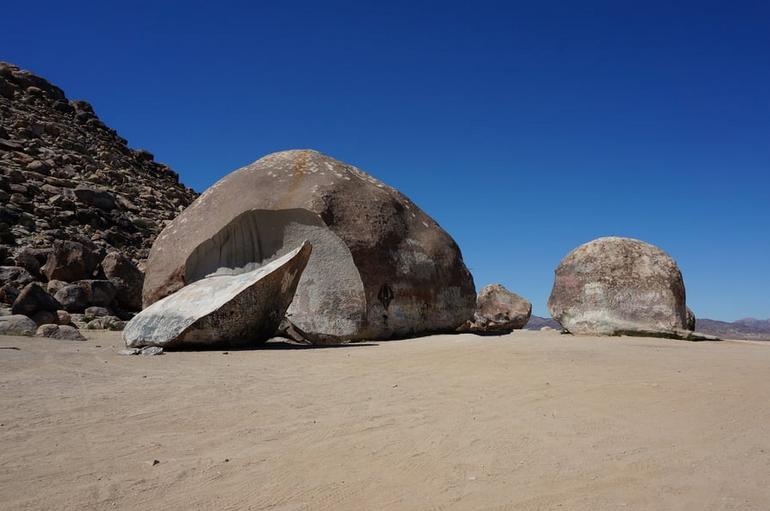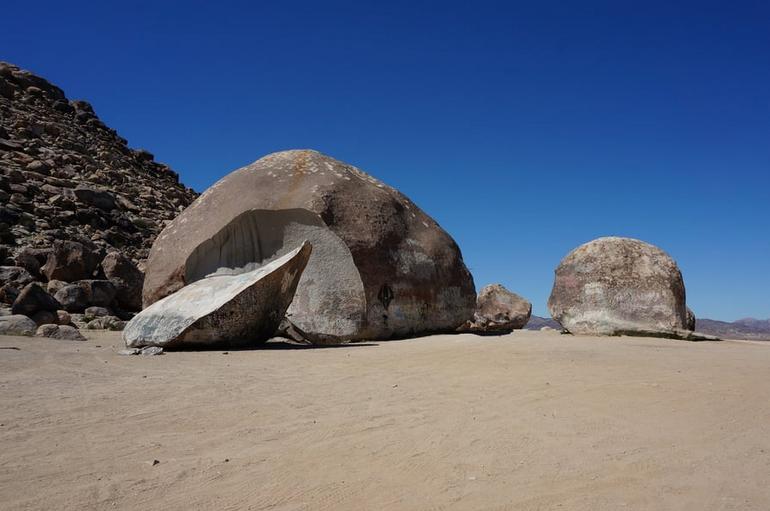 The Giant Rock area, including a spot called Crystal Hill and Van Tassel's airstrip, is about 10 minutes by car from the dome. However, because all roads are sandy dirt, it is advised that adventures have their own four-wheel drive or climb into a comfortable Suburban for an air-conditioned ride and guided tour of the entire region.
Where is Integratron
Integratron is located at 2477 Belfield Blvd., Landers, about a two-hour drive from Los Angeles and Orange Counties.
Please be sure to call ahead to check hours of operations.  Book a sound bath online or call 760-364-3126
Directions Giant Rock Landers
Continue past Integratron on Belfield Blvd. Make a right turn on turn right on Linn Road (dirt road) make the first left and follow the dirt road a few miles to the Giant Rock. There are some sandy areas along the road. 4wd is not a necessity unless you get stuck!
Nearby Attractions