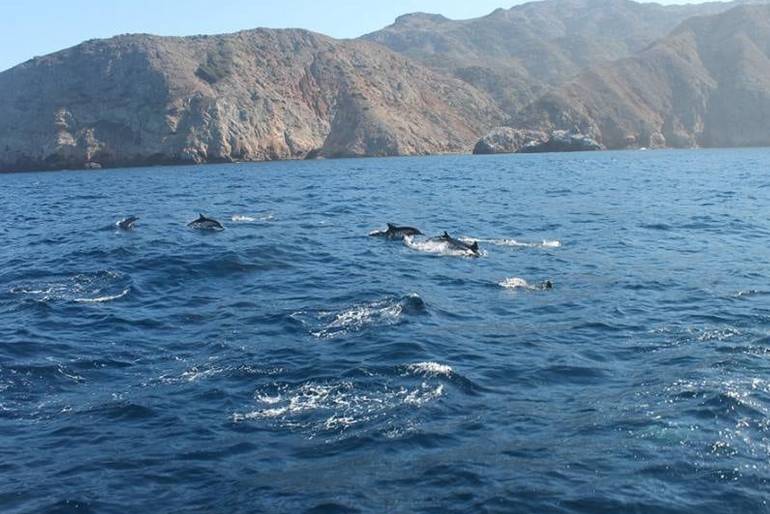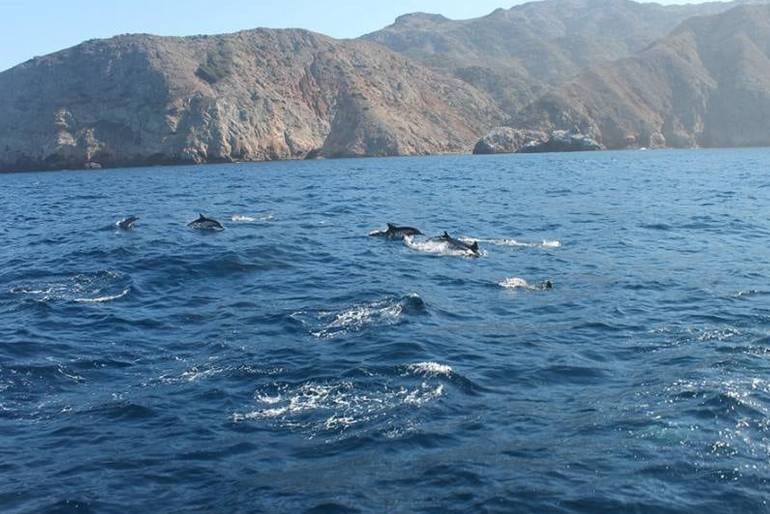 Island Packers offers whale watching trips and cruises to the Channel Islands National Park. During whale watching trips it's possible to see dolphins, minke whales, bottlenose dolphins, Pacific white-sided dolphins, Dall's porpoise, and an occasional orca.
Island Packers Cruises operate two catamarans and one monohull vessel. All ships are equipped with galley, restrooms, and indoor seating areas. The twin-hulled catamarans offer a smoother ride with less chance of getting seasick. Their most popular trips are the half and whole-day trips to the Channel Islands.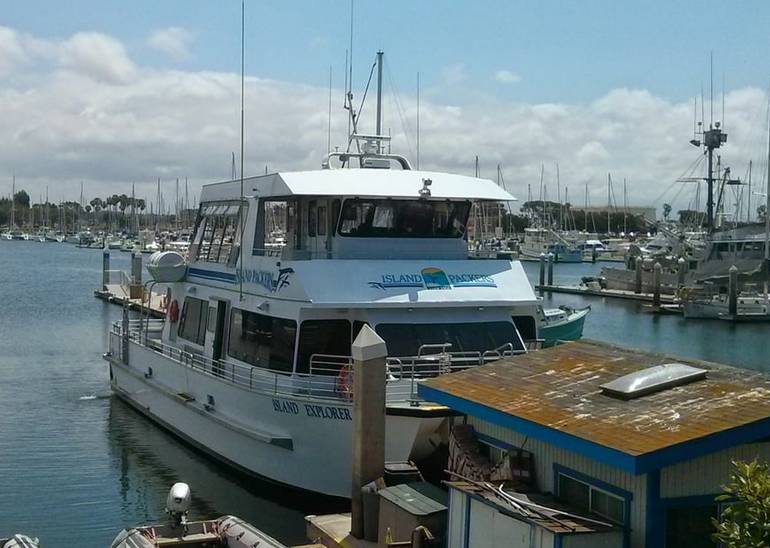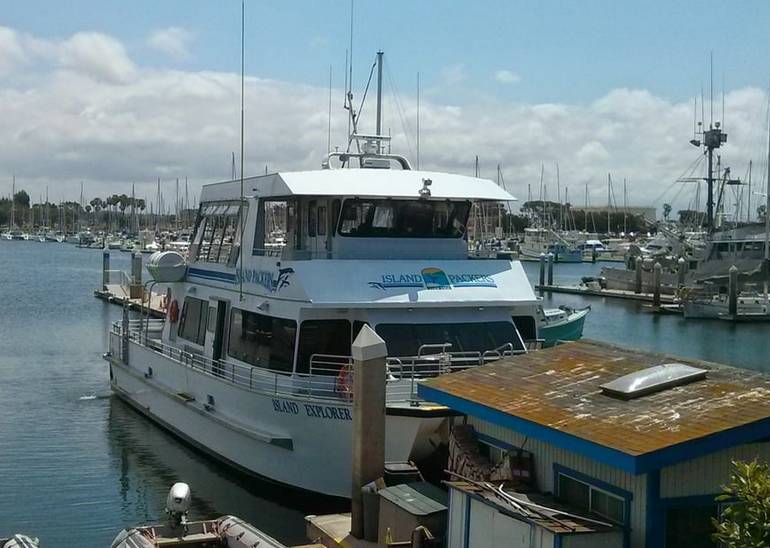 Island Packers Cruises
Year-round cruises are offered to the Anacapa and Santa Cruz Islands. Passengers cruise along the shores of Anacapa or Santa Cruz Island within the Channel Islands Marine Sanctuary. Highlights include sightings of sea lions, harbor seals, and marine birdlife, along with the opportunity to view whales and dolphins during the channel crossing.
From mid-April through the fall months, Santa Barbara, Santa Rosa, and San Miguel Islands trips are offered. These trips make landing on the islands. Activities on the Channel Islands include hikes that showcase breathtaking views; kayaking along the shore and exploring sea caves; and overnight camping trips.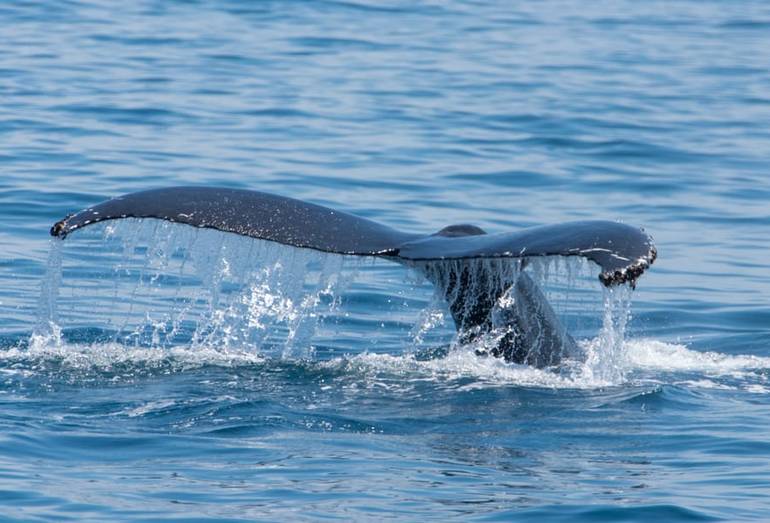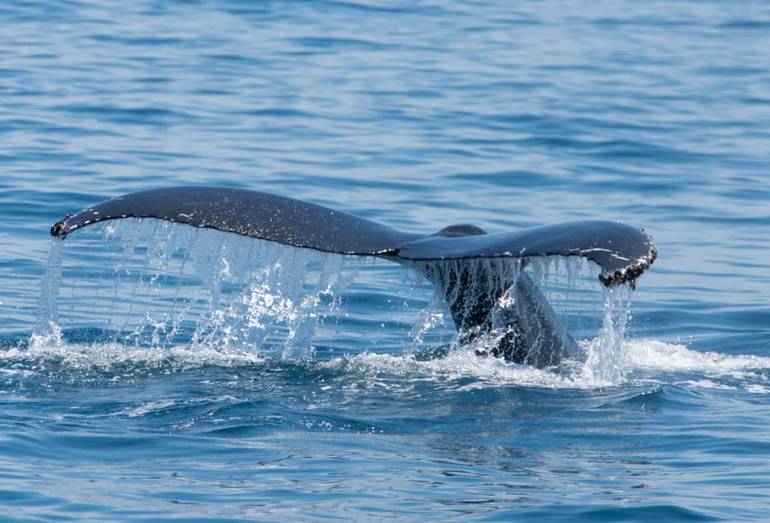 Half-Day Marine Wildlife Cruises to the Channel Islands. These trips last about three hours but do not make any landings on the islands. Island Packers is the only exclusive boat concessioner with authorization to transport guests to the Channel Islands National Park.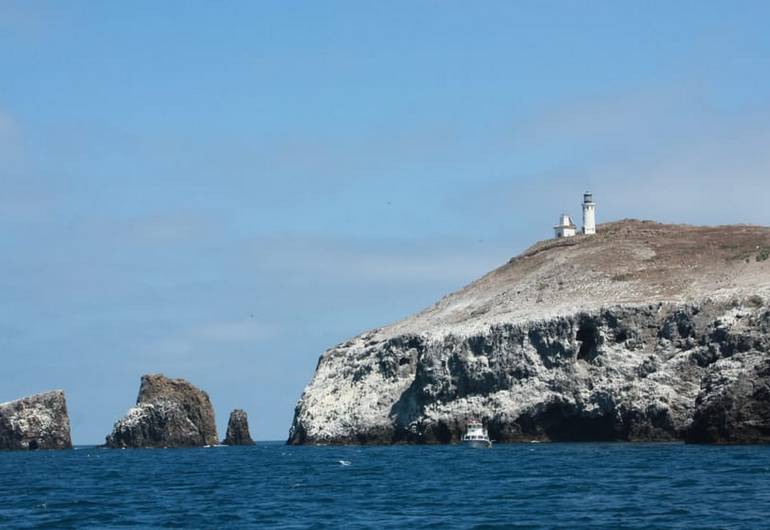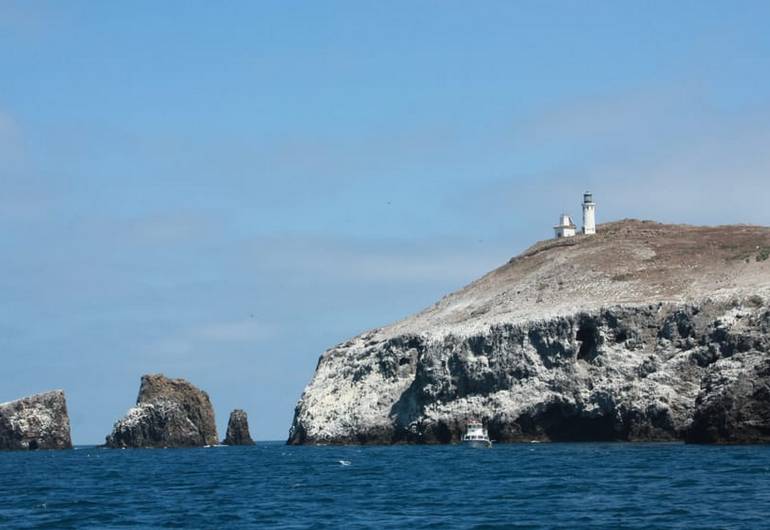 Anacapa Island
Day trips, a half-day, and overnight camping. 12 miles from the Channel Islands Harbor in Oxnard.  Located only 12 miles from the Harbor in Oxnard, Anacapa Island comprises three small islets. Landings can be made on the east and west sections.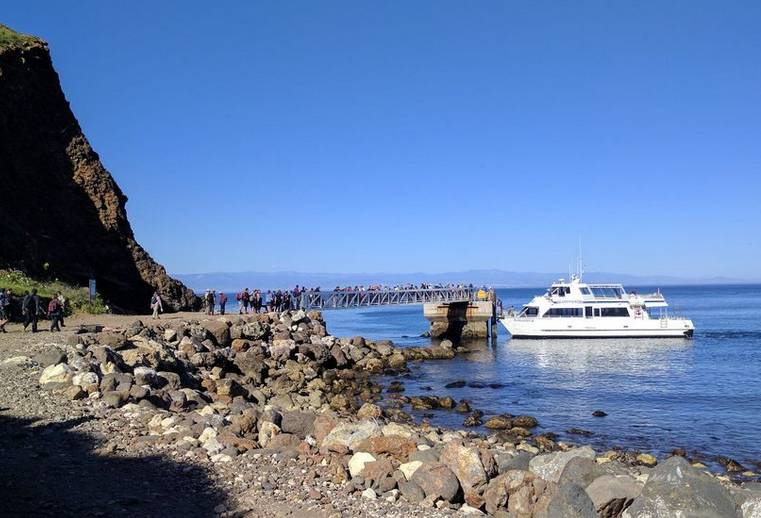 Santa Cruz Island
Day trips and overnight camping. Santa Cruz Island is the largest island off the coast of California. Activities include hiking and kayaking. Santa Cruz Island has two landings.  One of the most viewed features of the island is the painted cave. Weather permitting, your boat will get you an up-close look at this amazing cave.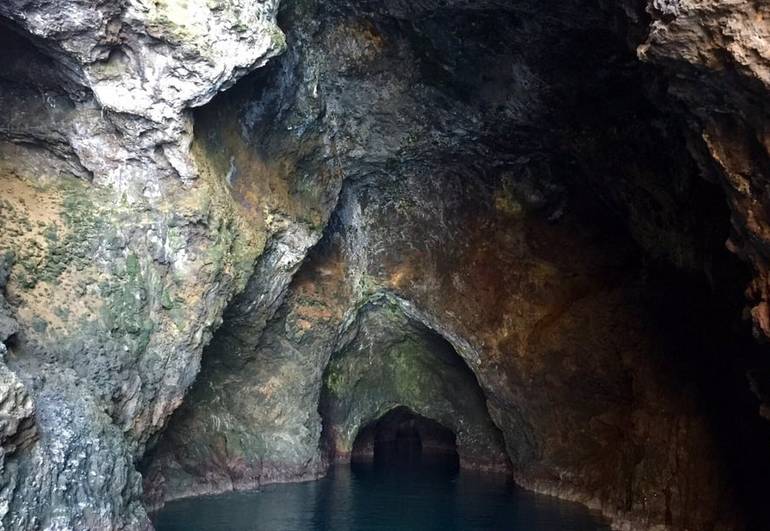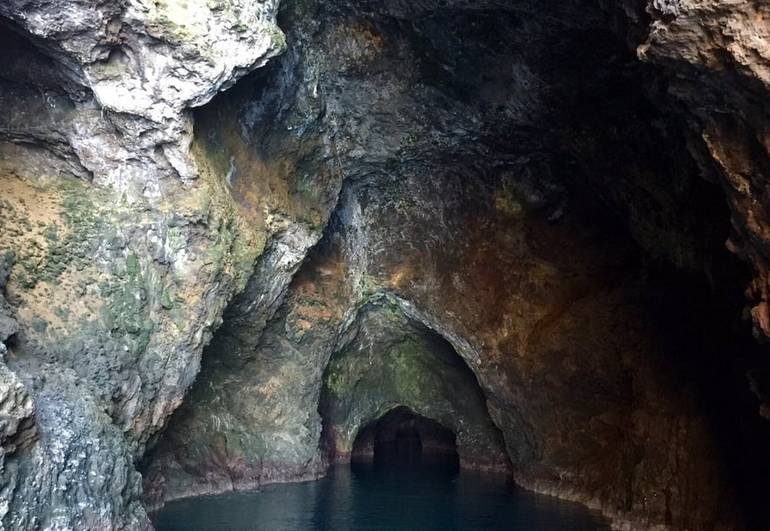 Santa Rosa Island
Day trips and camping trips. Santa Rosa is the second-largest Channel Islands.  Santa Rosa is located about 26 miles off Santa Barbara, California, in Santa Barbara County and is part of Channel Islands National Park. Santa Rosa Island is the second-largest of the Channel Islands
Santa Barbara Island
Day and overnight trips. Located about 55 miles from the harbor. About a three-hour trip to reach the island. This channel island is barren with no shade, so be prepared on this trip. Visitors must use a ladder to climb onto a dock to gain access to the island.
San Miguel Island
Day and overnight trips. A ranger or National Park naturalist must accompany all hikers. San Miguel is another barren island with no shade trees. Most trips to San Miguel Island are for campers. Day trips are offered in September and October.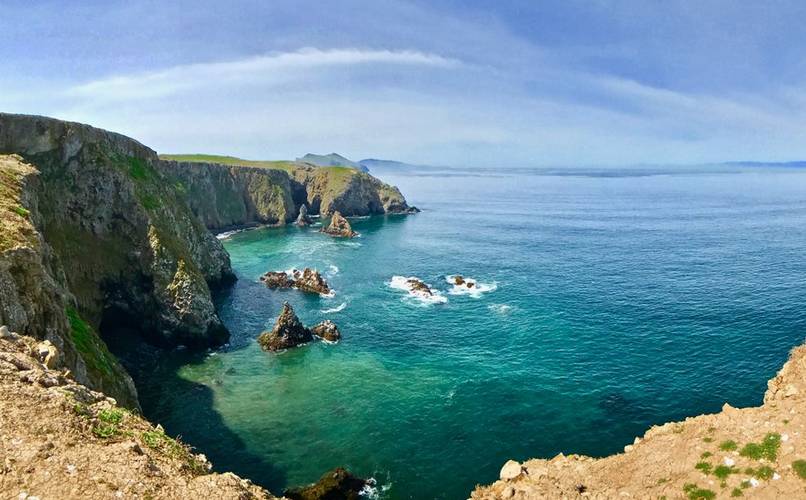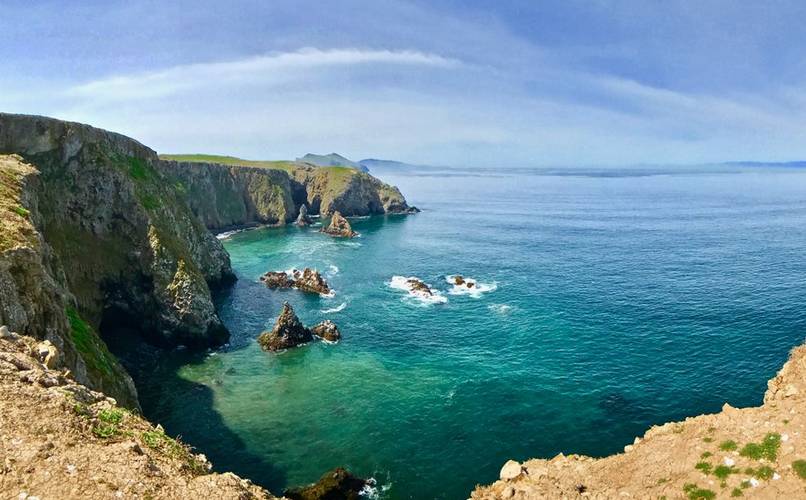 Best Time to View Whales
December-Mid April Gray whales, April-September Humpback and Minke whales, and during the summer Giant Blue whales the earth's largest mammal.
The Nature Conservancy works closely with Island Packers to provide an informative and entertaining experience for visitors on their land outside the park boundaries, offering naturalist-led hikes that showcase the natural beauty of Santa Cruz Island.
Island Packers Cruises Phone Number (805) 642-1393 1691 Spinnaker Drive, Suite 105B Ventura, CA 9300. Visit their website to book a trip to California's Channel Islands.