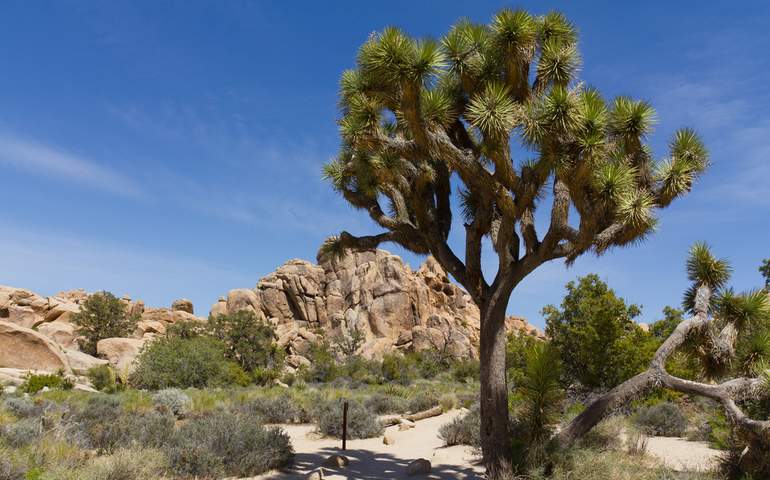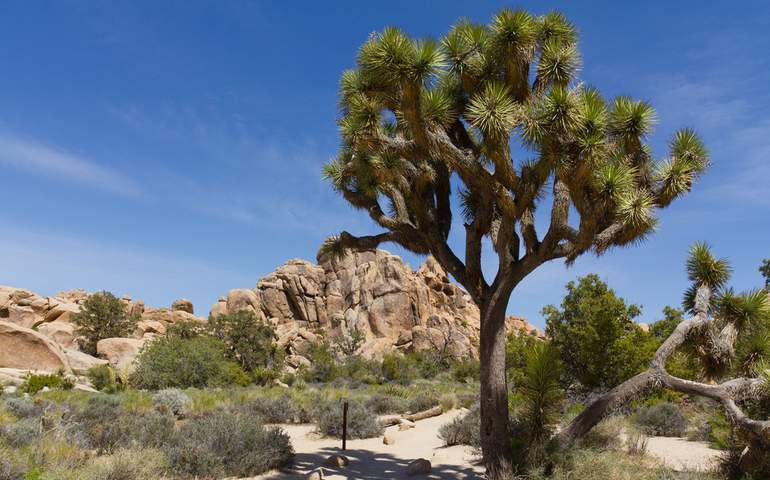 Joshua Tree National Park day trip best thing to do and see while visiting this amazing desert park. Joshua Tree National Park sits on Riverside and San Bernardino counties and covers nearly 800,000 acres.
Of that land area, over half has been officially designated as a wilderness area, which gives outdoor enthusiasts many opportunities to pursue their passions.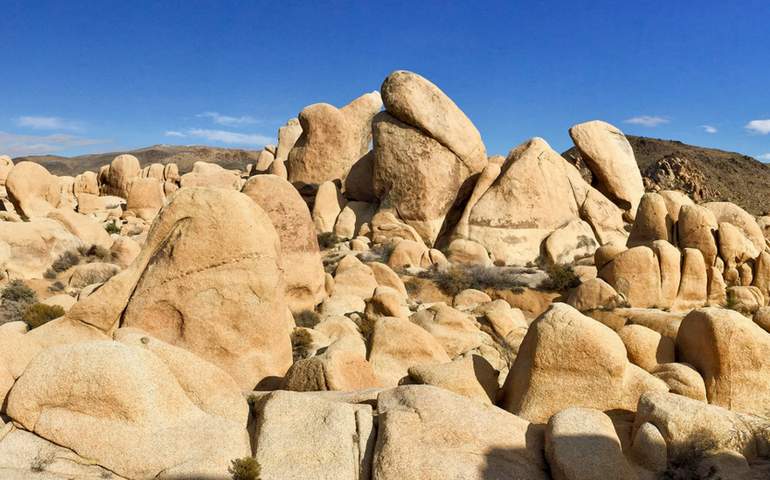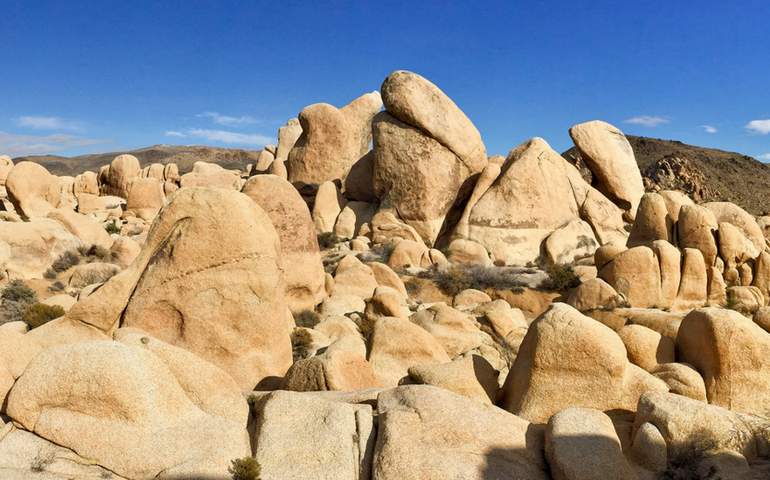 Mojave Desert Region
The park contains two deserts, each with its own ecosystem that varies according to the elevation. The Mojave Desert part is the higher elevated section and is drier and cooler.
This is also the special habitat of the Joshua tree that the park derives its name from. The western edge of Joshua Tree National Park is a geologist's dream, as hills of bare rock and loose boulders create a rock climbers paradise.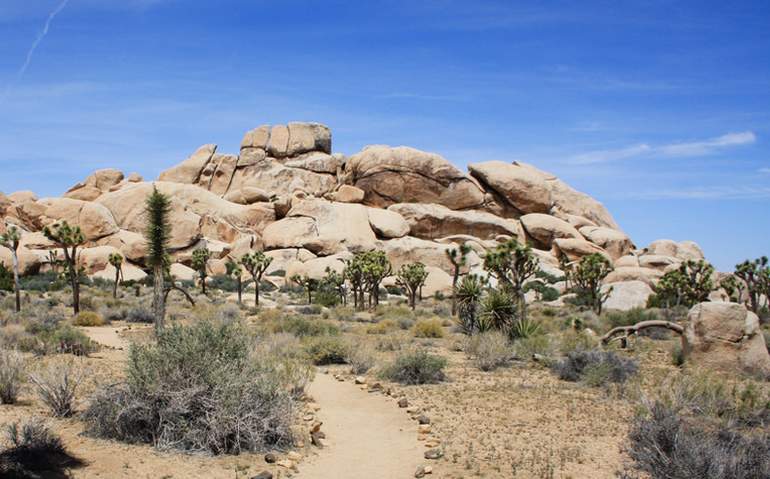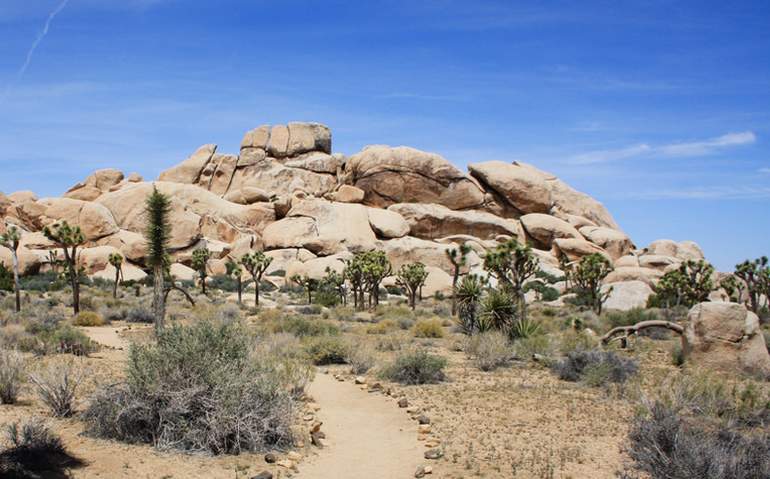 Colorado Desert Region
On the other side is the Colorado Desert area at the eastern edge of the park. The main entrance into this area of the park is at the Cottonwood Visitor Center.
The elevation here is below 3,000 feet, creating an area where cacti grow so abundantly that it resembles a natural garden. At the southeastern side of the park is the lower Coachella Valley, home to sandy soil grasslands and beautiful desert dunes.
Joshua Tree National Park Things To Do
When visiting Joshua Tree National Park, care should be exercised.  The park is home to scorpions, Diamondbacks, cougars, mountain lions, and rattlesnakes. If you are planning a day trip, bring plenty of water and enough snacks to maintain your energy throughout your visit.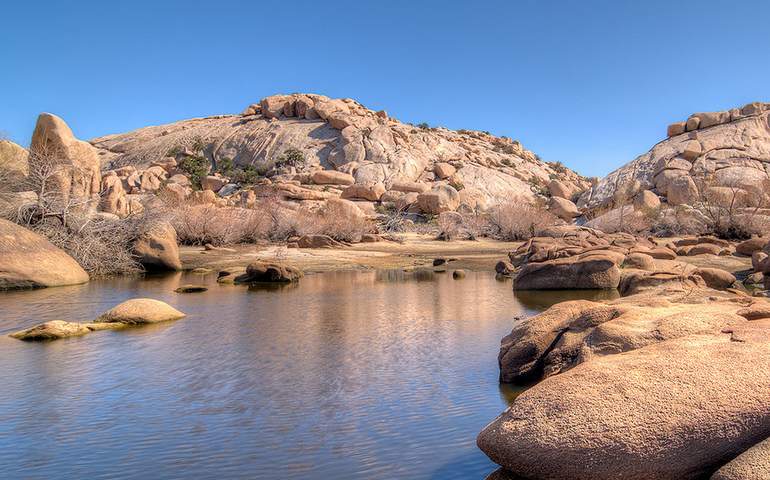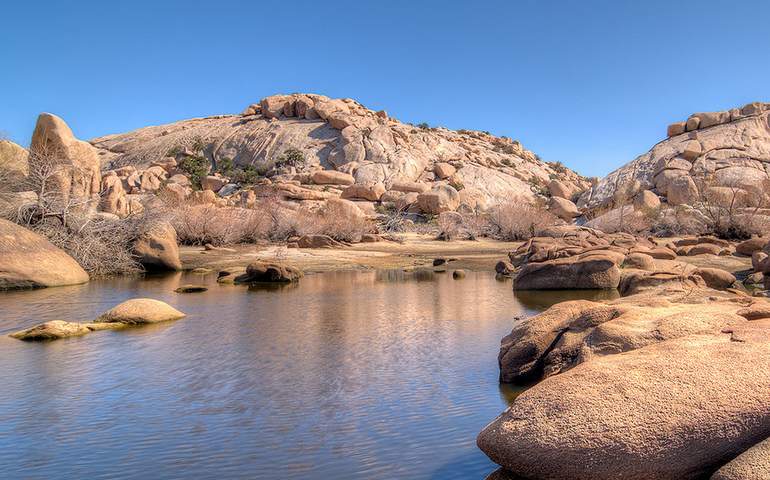 Barker Dam
Barker Dam is only a short hike from a parking area near Hidden Valley and gives a glimpse into the early ranching days of the park. Barker Dam is listed on the National Register of Historic Places. Desert Bighorn Sheep often drink here.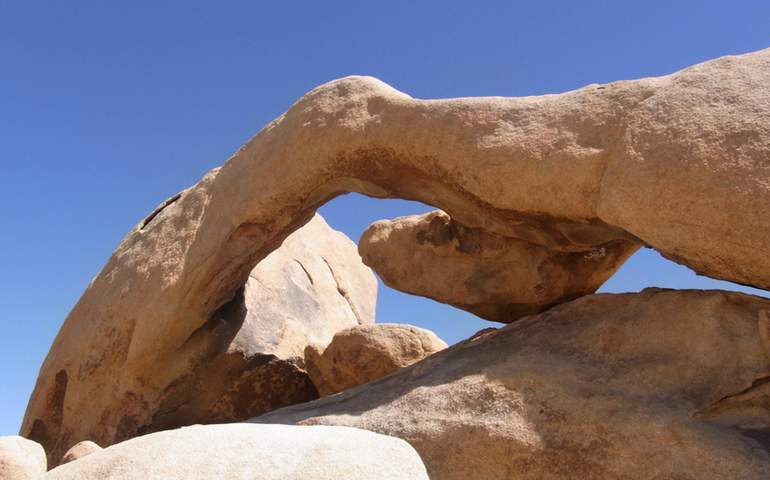 Joshua Tree National Park Arch Rock
Arch Rock can be reached from White Tank Campground along the arch nature trail.  White Tank Campground is located in the northeast section of Joshua Tree National Park. If you decide to camp at White Tank Campground, it's first-come, first-served for campsites.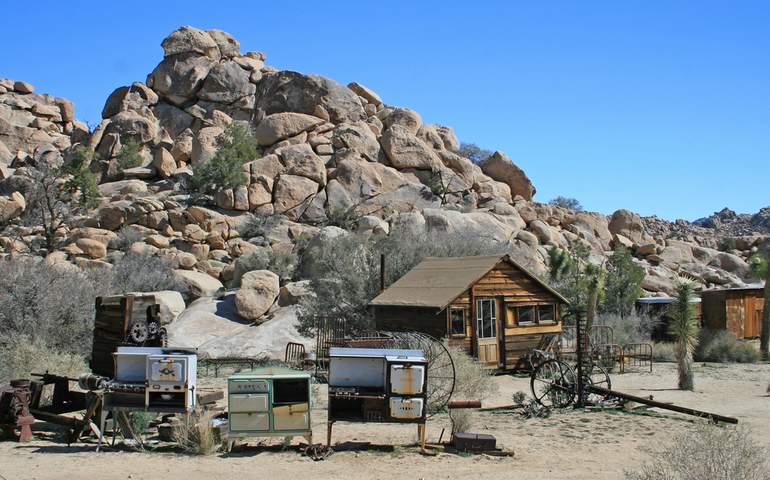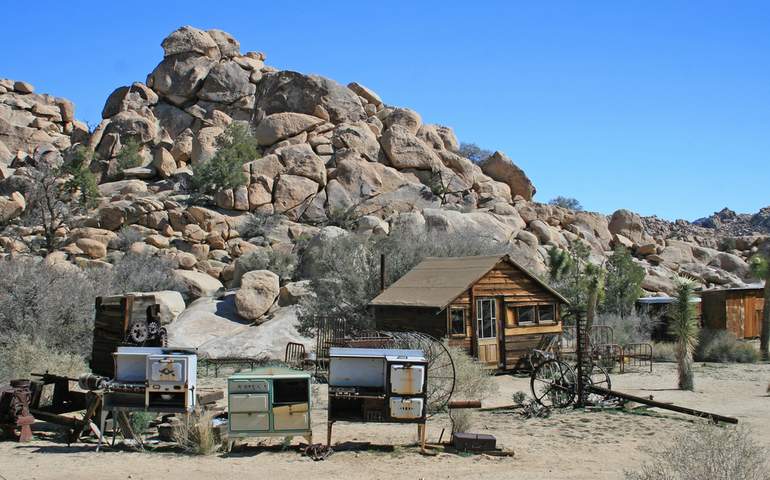 Keys Creek Ranch
Keys Creek Ranch can be visited by booking a guided tour. Call the park visitor center for information at 760-367-5522. The ranch is located near Hidden Valley Campground and preserves several early buildings and a collection of mining equipment.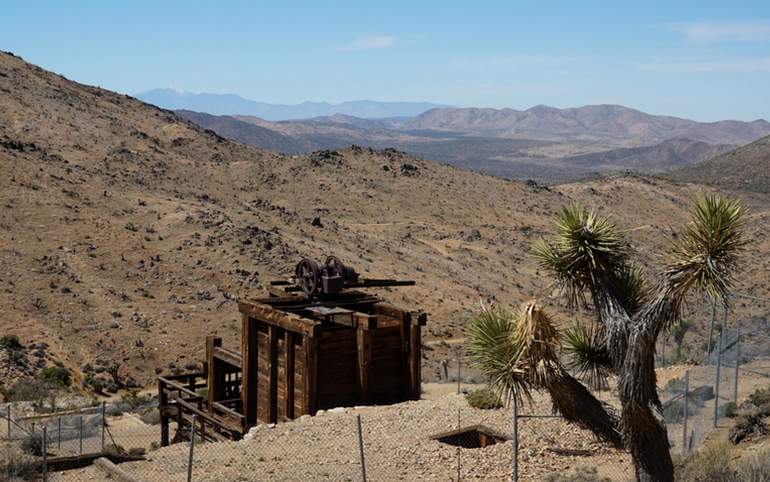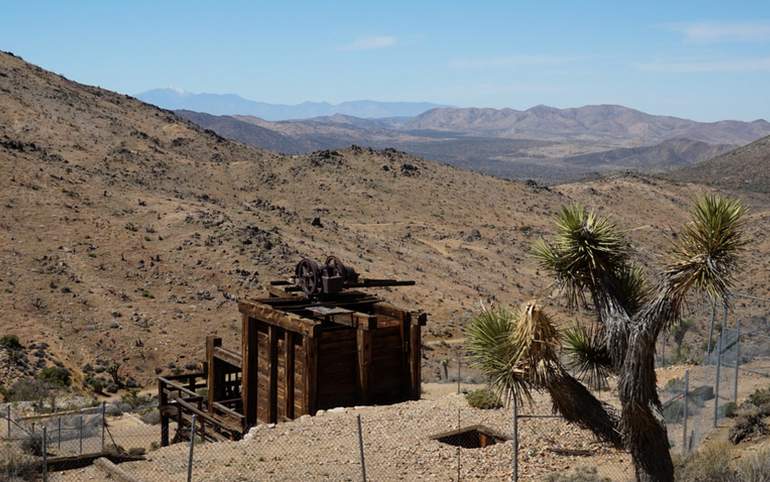 Joshua Tree National Park Lost Horse Mine
The Lost Horse Mine produced gold and silver between 1894 and 1931. This was a hard rock mine, and a 10-stamp mill was used for crushing the ore. The remains of the mill and a few structures are still visible, although fenced off to protect them from vandals. Lost Horse Mine Trail can be found off Keys View Road.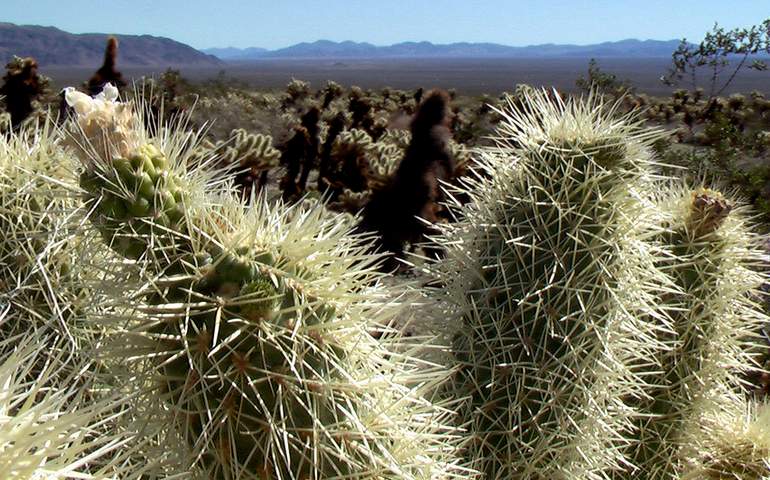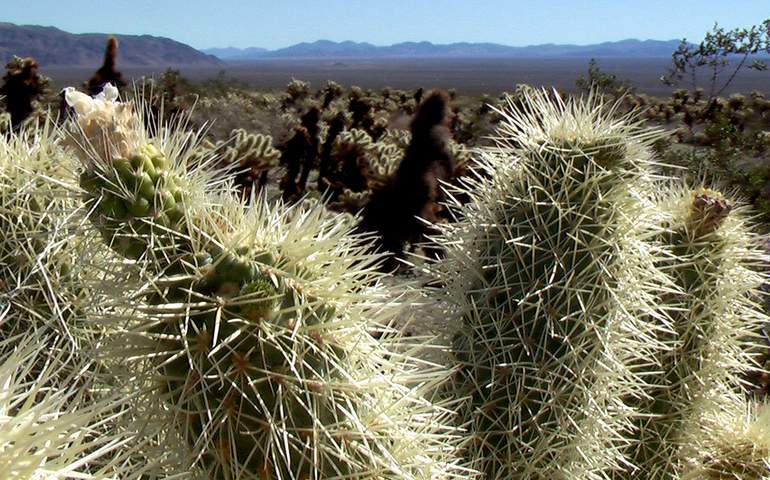 Cholla Cactus Garden
Cholla Cactus Garden Trail is a quarter-mile loop trail through thousands of prickly cactus.  To best way to reach the garden is from the Cottonwood Visitor Center. The drive to the Cholla Cactus Garden is just over 20-miles from the visitor center and well worth the stop.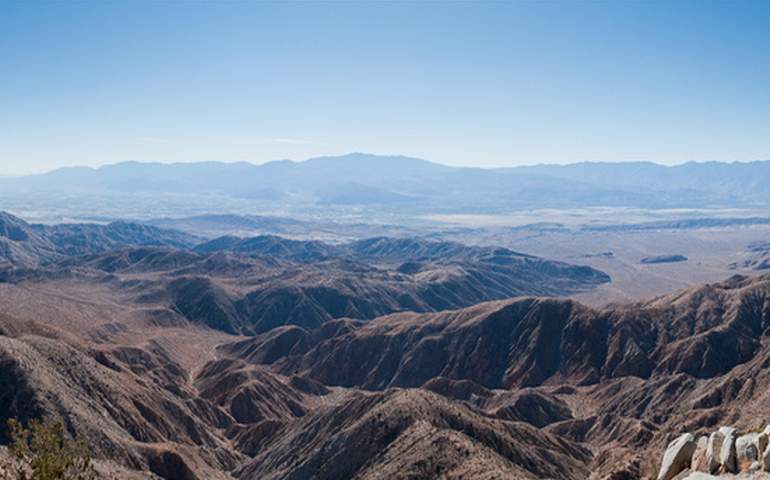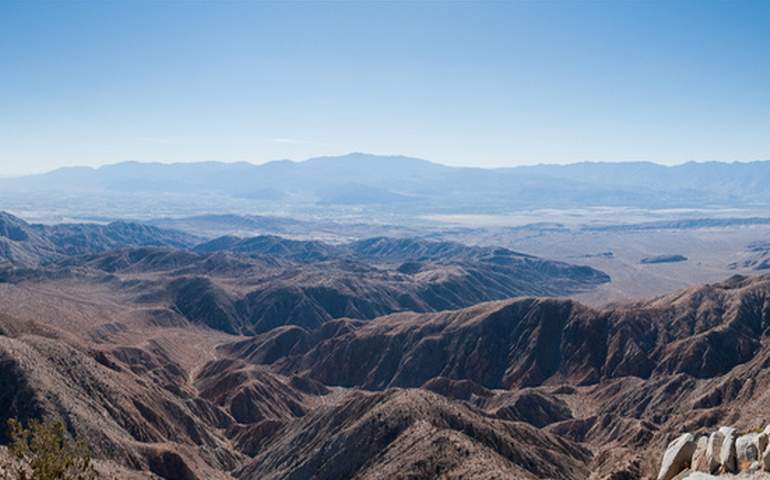 Keys View
Every visitor to Joshua Tree National Park, especially first-timers, ends up at Keys View lookout. From here, you can see the Salton Sea and Palm Springs. One of the most interesting features viewable from Keys' view is the  San Andreas Fault.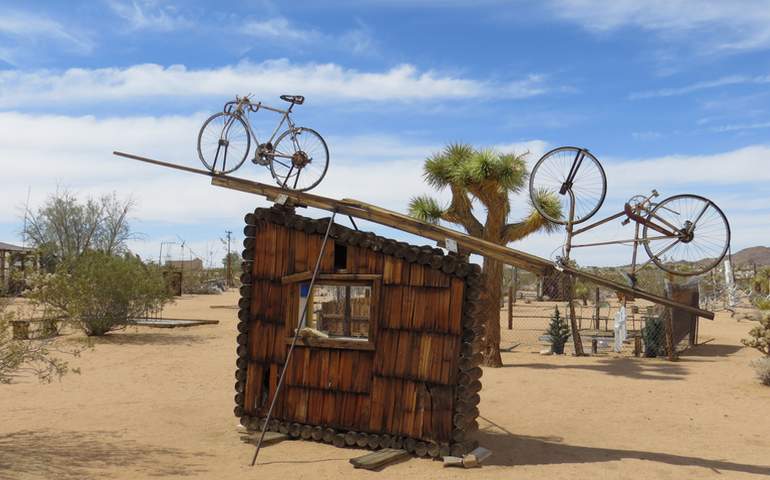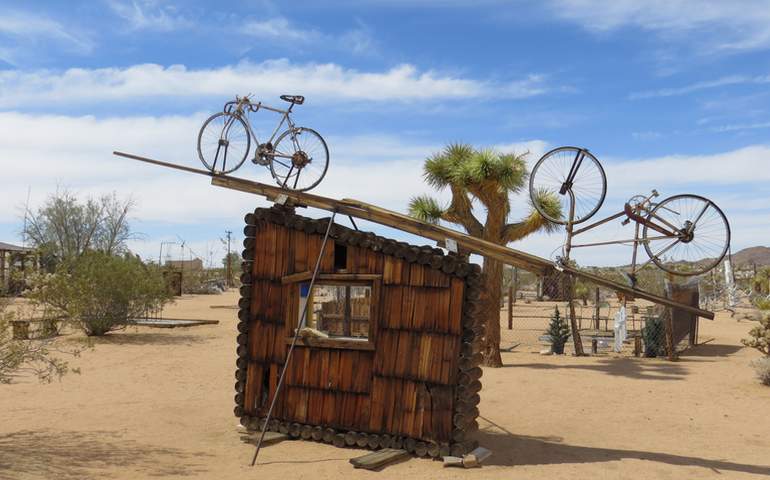 While not in the park, Noah Purifoy Joshua Tree Outdoor Museum is just outside the west entrance and well worth a side trip. The outdoor art museum covers over 10-acres of desert land with over a hundred works of sculptures, buildings, and unusual art.
Getting to Joshua Tree National Park
Camping opportunities are everywhere in Joshua Tree National Park. There are nine campgrounds to choose from in all.  A nightly fee is charged for each camping spot.
Be careful, though and be sure to bring your own supply of water; it is a precious commodity in this desert environment, and only two of the sites have water provisions– Black Rock Canyon and Cottonwood.
Joshua Tree National Park is located two hours from Orange County or Los Angeles and under three hours from the San Fernando Valley. Park Website.