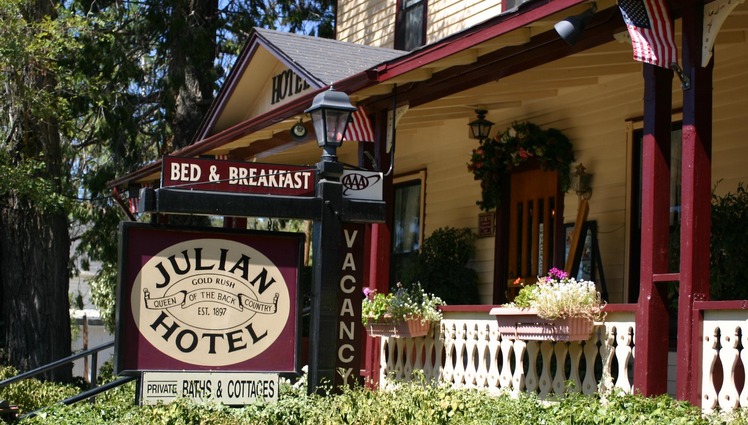 Julian Day Trip Fun Things To Do
Located in the mountains 60 miles east of downtown San Diego, is the historic gold mining town of Julian.
Once a booming hub during California's gold rush, this rustic but charismatic hidden gem retains much of the charm and the atmosphere of those times.
Including many of the old homes and buildings, and even a couple of horse-drawn buggies that carry riders up and down Main Street.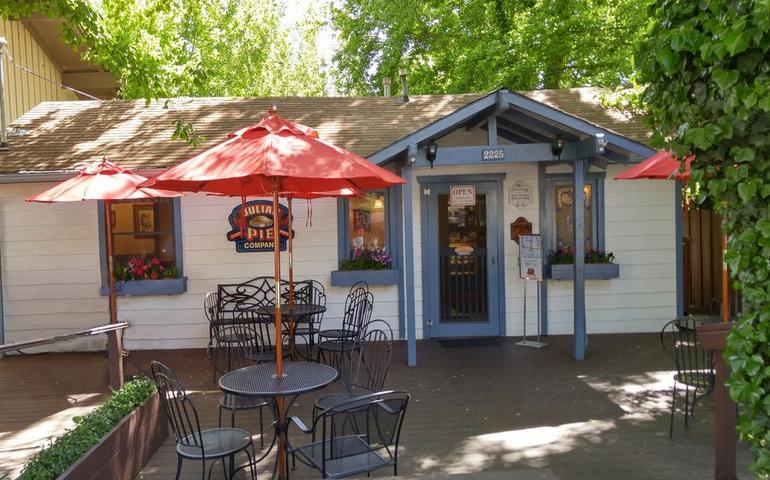 With its array of shops ranging from tawdry tourist to normal small-town fixtures like hardware and drug stores, antique malls, book boutiques, and restaurants Julian is a popular year-round day trip.
Julian's downtown district, which includes the main drag and a number of side streets, is only about three blocks long and four blocks wide, which makes the town small enough to easily walk in its entirety in a single day.
Although gold fever was short-lived in Julian, the town survived unlike others of its era, thriving on the areas fertile apple orchards.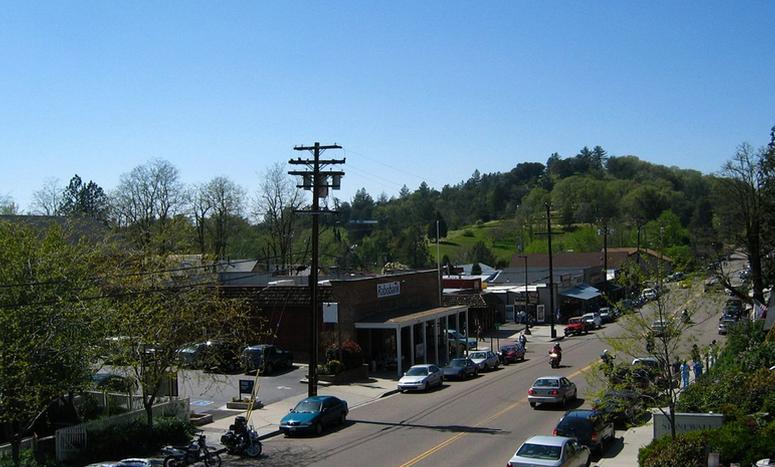 At 5,000 feet above sea level, Julian feels dramatically different from nearby coastal Southern California, with lots of pine trees, and cool but sunny weather. The perfect climate for growing those tasty apples, which today attract visitors from all over, especially in the fall.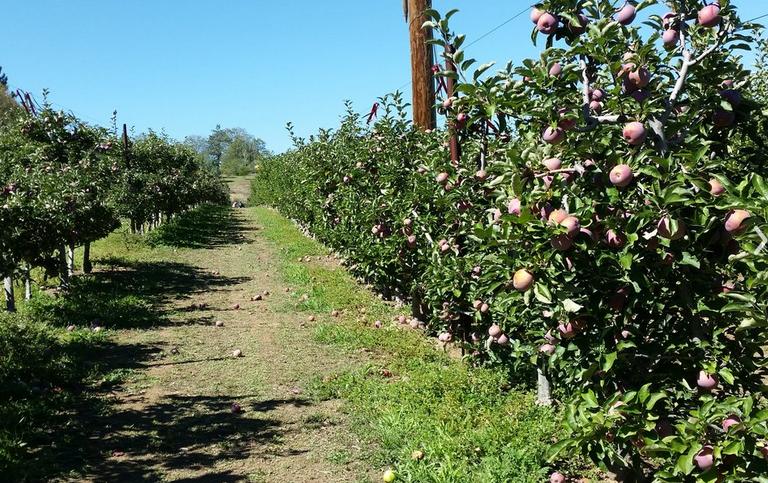 Apple Picking Harvest Julian
During the fall the red delicious apple crop is harvested, which also includes a couple of u-pick apple farms where visitors are allowed to wander through the orchard picking their own.
The apples collected by the farms are then used to make everything from cider to pies, and the centerpiece of Julian's downtown district- the famed Julian Apple Pie Company–is a must visit for all.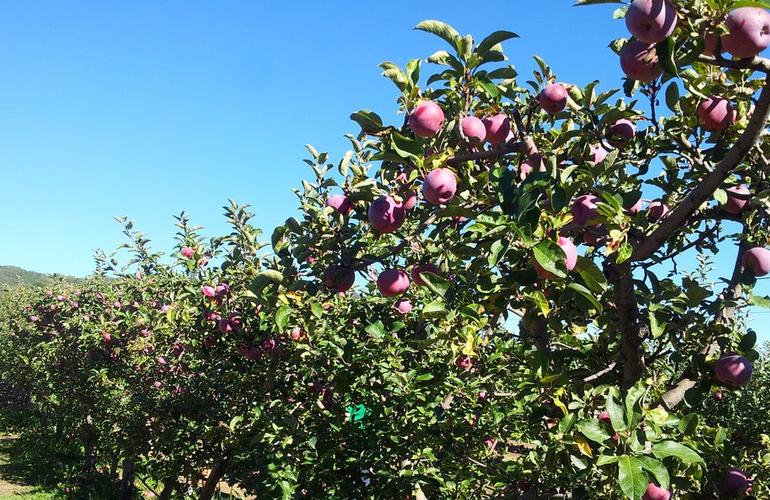 Julian Day Trip Where to Pick Apples
Apple Starr Orchards 1287 Julian Orchards Drive 760-305-2169 U-Pick Open mid to late August until the apples are all gone.
Volcan Valley Farm 1284 Julian Orchards Drive 92036 760-302-4574 Largest apple farm in Julian. If anyone has apples, Volcan Valley will.
Julian Apple Stand along Highway 78 before you enter the town of Julian. Apples by the bag, pears, apple butter, honey, apple pies. No u-pick here but you can always get apples.
Peacefield Boutique Orchard 3803 Wynola Road 92036 (855) 936-2775 Apple includes Granny Smith, Gravenstein, Jonagold, Jonathon, Mackintosh, Red Delicious U-Pick by reservation only.
Gastil Mountain Farms 1052-1055 Julian Orchards Drive 760-765-1825 U-pick apples with reservations only.
O'Dell's U-Pick Pear Orchard 1095 Julian Orchards Drive 760-765-1174. No more apples? Try picking some pears.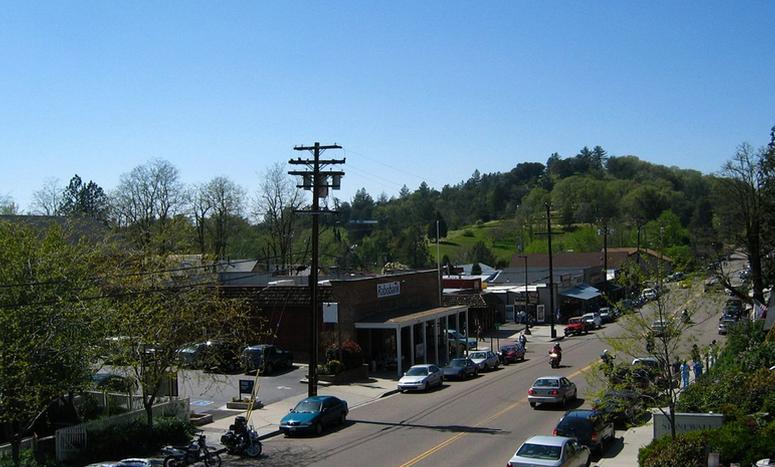 Appropriately named for its specialty–apple pie–this is no ordinary pie shop. It is a sweet oasis and includes a variety of pastry pleasures, including a Dutch apple with a crumb top, boysenberry apple crumb, natural strawberry apple, and apple rhubarb pies to name a few.
Although the apple staples are the biggest draw to Julian when it comes to other fun, there is plenty to do; including the popular Blue Door Winery, camping, hiking, horseback riding, and several genuine gold mine tours.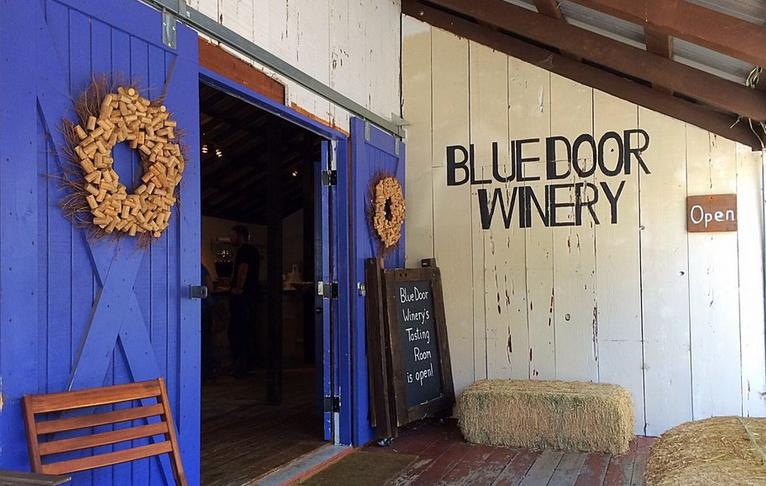 Julian Day Trip Popular Attractions
One of the most popular attractions at Julian is Smith Ranch, an authentic 1870 "gold rush" mine which includes tunnel tours, panning for gold, and a one-mile scenic and historic train ride on a narrow gauge railroad.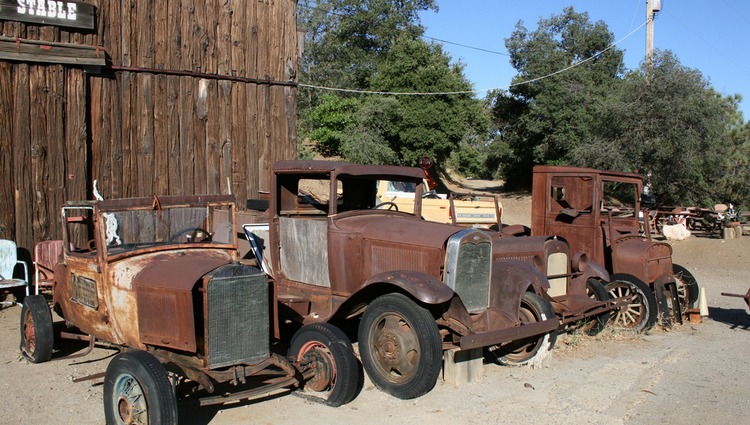 Eagle And High Peak Mine Company offers mine tours where you deep into a real gold mine. If you have claustrophobia you may want to give this tour a pass and check out the small on-site museum while the most adventurous day-trippers in your group take the tour. $10 adults five bucks for kids.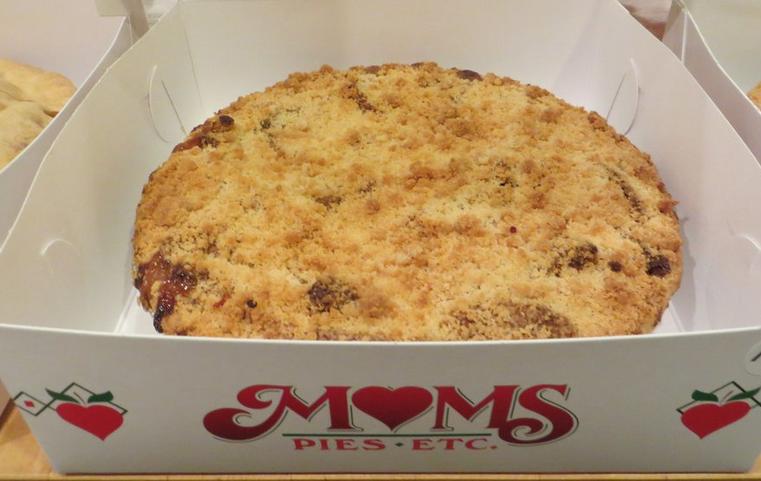 August through October is U-Pick Apple Season. Most of the apple orchards are open weekends only and they tend to get picked out rather quickly due to the popularity of this activity.
Julian Pie Company, Mom's Pies, Apple Alley Bakery and the Julian Cafe & Bakery, all on Main street offer year-round apple pies and cider along with lunch and dinner menus.
A fun way to see and learn about the history is on a horse-drawn surrey. Offered on weekends the rides last about 15 minutes.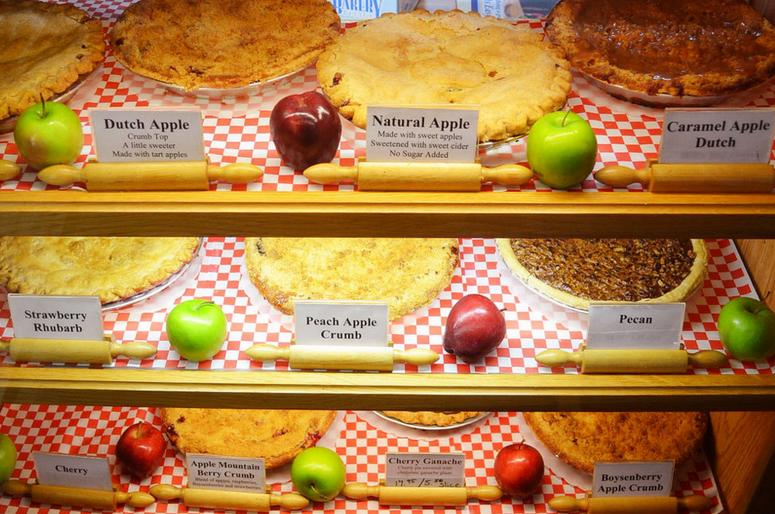 Getting To Julian from San Diego
Directions: From Interstate 5 & 15: head east on Hwy. 78 past San Diego Zoo Safari Park head past Ramona, then to Julian. Travel distance from downtown San Diego is about sixty miles, with trip time under two hours.