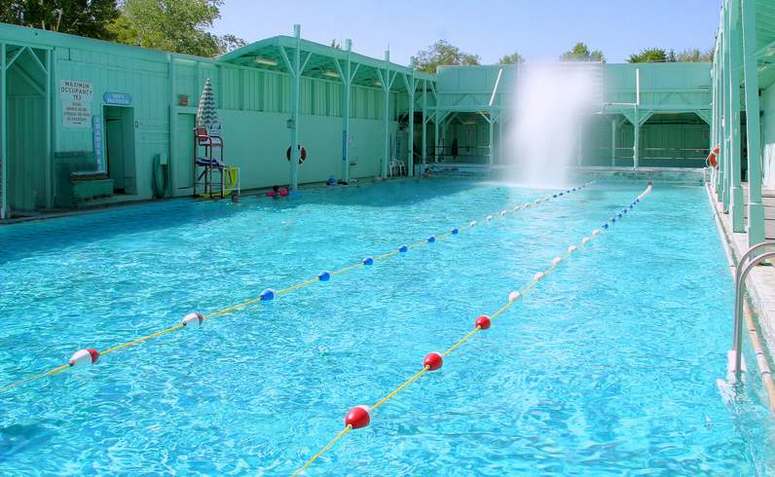 Keough's Hot Springs Resort is located near the town of Bishop in California's Owens Valley. Established in in 1919 by Phillip Keough as a health spa the resort has changed owners several times over the years.
The current owners the Brown family of Bishop purchased the property in 1998 and have endeavored to make Keough Hot Spring Resort as popular today as it was in the 1920s and 30's.
Three hot springs feed the large swimming pool and a smaller hot pool at Keough's Hot Springs Resort. Over one million gallons a day of hot 127-degree mineral water (cooled to about 90 degrees for the pool) flows through the resort.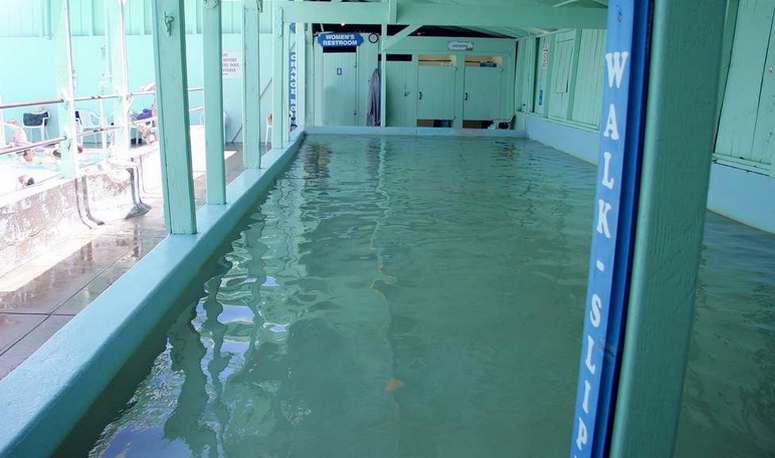 Overflow mineral water from Keough's Hot Springs runs into "hot ditch" about a half mile below resort and finally ends up in the Owens River on the other side of Highway 395.
The big pool is 8 foot deep at one end and at the shallow end there is is a giant sprinkler that helps cool the water and is a fun place to hang out especially for kids. The second smaller hot tub pool is kept at around 104 degrees.
There is plenty of seating around the big pool and snack bar offers the usual stuff, candy, drinks and hot dogs. Keough's Hot Springs gift shop is stocked with kids toys, sunscreen, lotions and even has bathing suits in case you didn't pack one.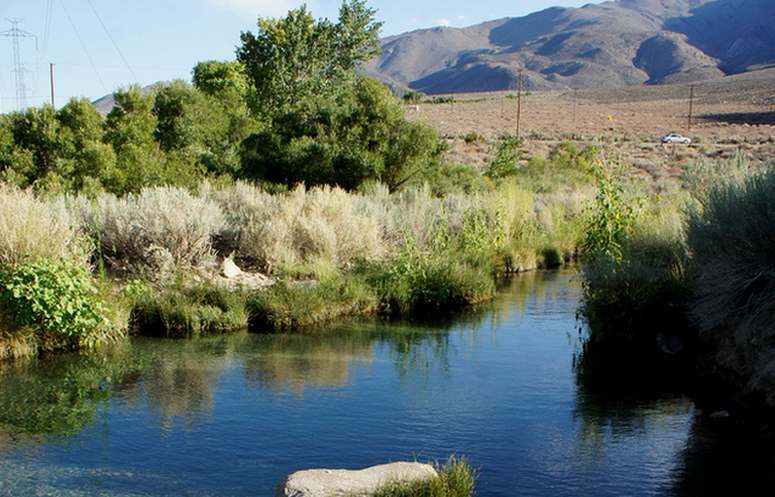 For those that prefer a more natural hot springs experience, Keough Hot Ditch has several small hot pools. Water from the resort flows into several pools created by rock dams. The water in the Keough hot ditch pools hovers around 90 degrees just right for a pleasant soak.
Keough hot ditch pools are clothing optional however most tourists during the day wear swimsuits or shorts. After the sun goes down it's a different story.
Evenings is when many of the locals visit the hot ditch pools. After dusk enjoy an amazing view of the stars in the dark night of the Owens Valley made even more enjoyable by soaking in a natural state.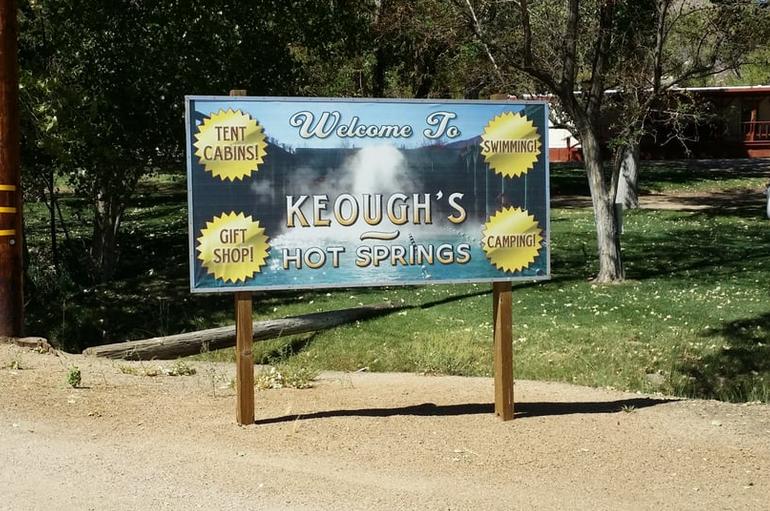 Keough's Hot Springs Resort is open to the public for swimming year round. The resort also offers campsites with hookup, tent cabins and rooms in trailers. A one day pass in ten dollars a person, seven dollars kids  3-12. Location 8 miles North of Big Pine along Highway 395 or 7 miles South of Bishop, California. Look for the sign it is easy to miss.