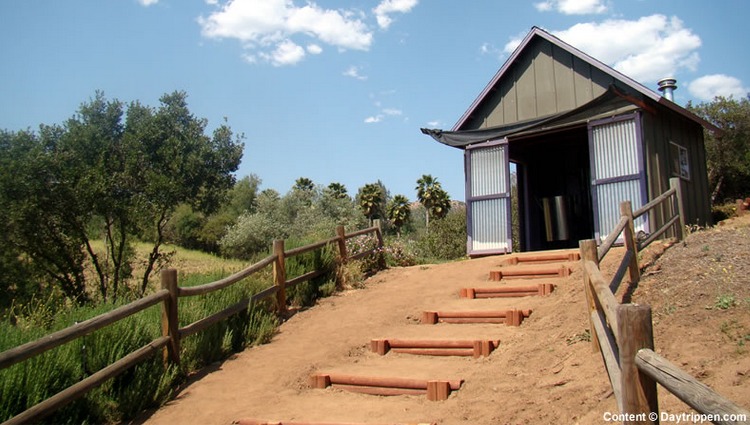 Keys Creek Lavender Farm is located in northern San Diego County. The farm is San Diego's counties only USDA certified organic lavender farm. During the summer blooming season (May and June) Keys Creek is open for self-guided farm tours. Be sure to call the farm for current hours and availability of tours.
The rest of the year the farm is open for events and tours (call ahead to see what's going on at the Lavender farm). About two dozen varieties of lavender are grown on the 8 acres lavender farm. After harvesting the lavender is processed into a variety of products which are available for purchase at the farm gift store.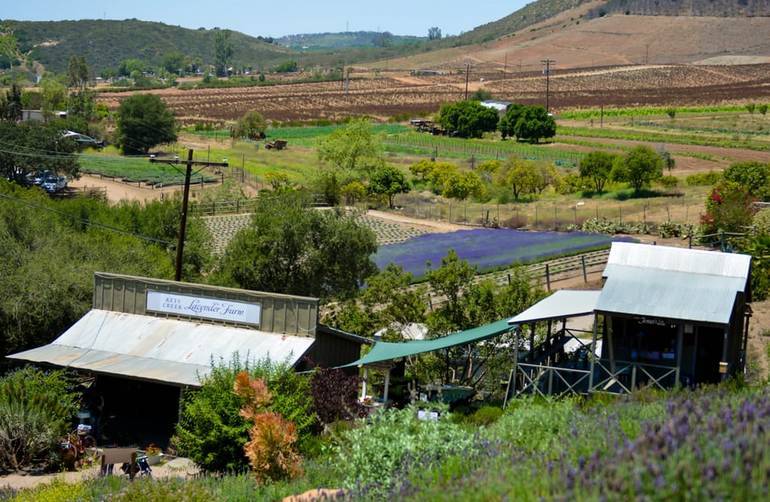 Lavender products sold at the farm include lavender infused pure honey, fragrance bags, essential oil, massage oil and just about any other item that can be made with lavender. They also have an online store where you can purchase lavender products year-round.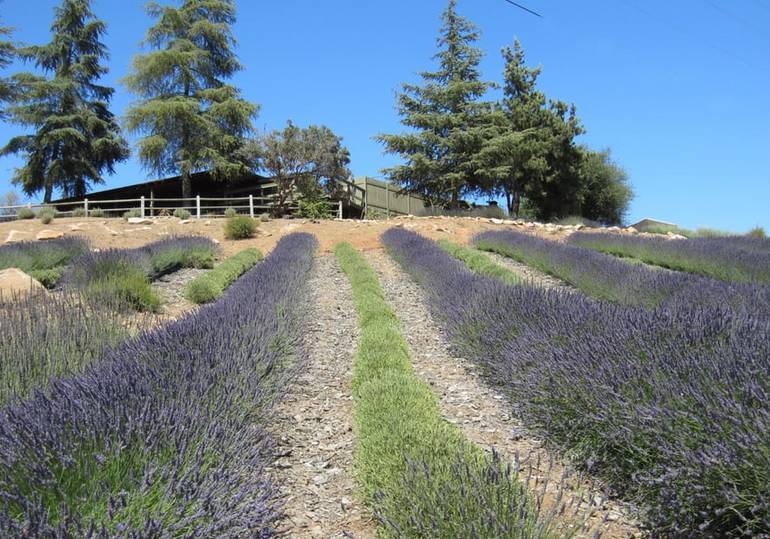 The drive to Keys Creek Lavender Farm is an adventure its self. Once you turn off onto Keys Creek Road you're going to wonder where is the place. You will need to travel about a mile an half on a bumpy dirt road before you see the lavender fields.
Once you arrive you will know the trip was well worth it. The terrain of the farm is quite hilly and it may not be suitable for people with limited mobility.
Lavender has many uses from cooking to medicine. Lavender essential oil can be used in balms, salves, perfumes, cosmetics, and topical applications. Essential oil of lavender also has antiseptic and anti-inflammatory properties.
It was used in hospitals during WWI to disinfect floors and walls. According to folk wisdom infusions of lavender, soothe and heal insect bites. Bunches of lavender repel insects and If applied to the temples, lavender oil soothes headaches. In pillows, lavender seeds and flowers aid sleep and relaxation.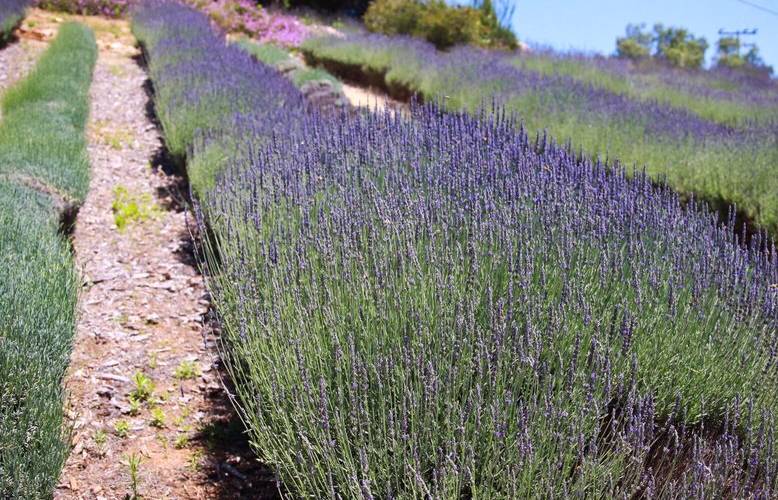 Lavender flowers produce high-quality nectar from which bees make a premium honey. Flowers can be candied and are sometimes used as cake decorations. Lavender can be used to flavors baked goods and desserts, as well as used to make lavender sugar.
Lavender flowers are occasionally blended with black, green, or herbal tea, adding a fresh, relaxing scent and flavor. The uses for Lavender are endless, many items are available at the Keys Creek Lavender Farm.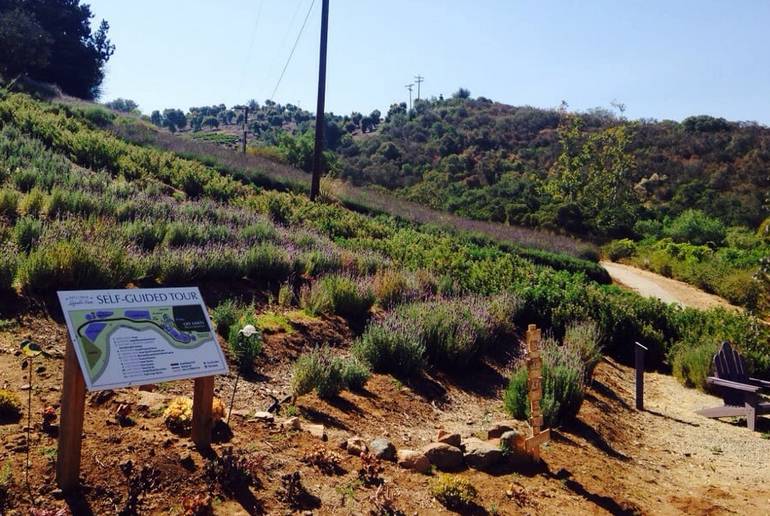 The busiest time at Keys Creek is during the May-June Lavender bloom. During the rest of the year, Keys Creek hosts weddings, retreats and offers private events including teas, classes, and even a full moon jazz concert.
Admission is free, parking $5.00.  Farm tours on weekends: 10:30 am and 1:30 pm on Saturdays and Sundays. (when available)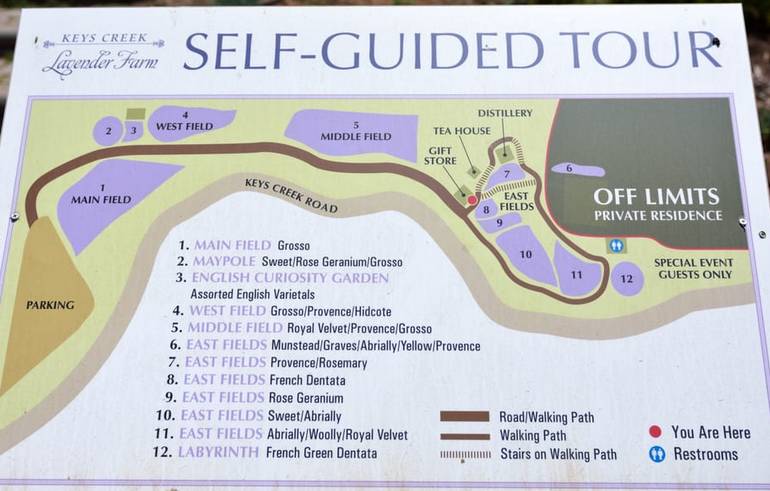 Getting to Keys Creek Lavender Farm
Directions to Keys Creek Lavender Farm: From Hwy 15 exit at Gopher Canyon/Old Castle Rd, 9 miles north of Hwy 78. From the exit ramp go East, then turn right on Champagne Blvd. Turn left at the first street on left, Old Castle Rd. Proceed 5.5 miles to Lilac Rd, and turn left.
Stay on Lilac for 3 miles to Old Lilac, turn right. This turns into Keys Creek Rd. which is a dirt road. The Lavender Fields (12460 Keys Creek Rd. Valley Center CA ) is about 1.5 miles down on the left side. (760) 742-3844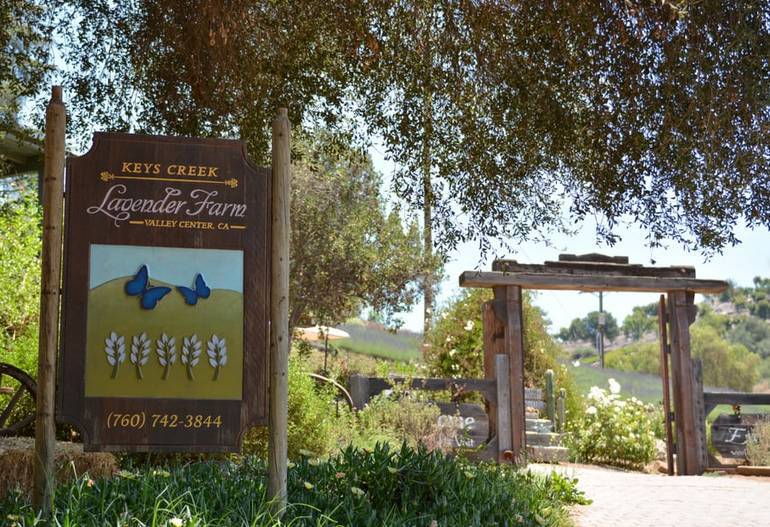 The terrain is mostly hilly and may not be suitable for people with limited mobility. A golf cart ride from the parking lot can be arranged.