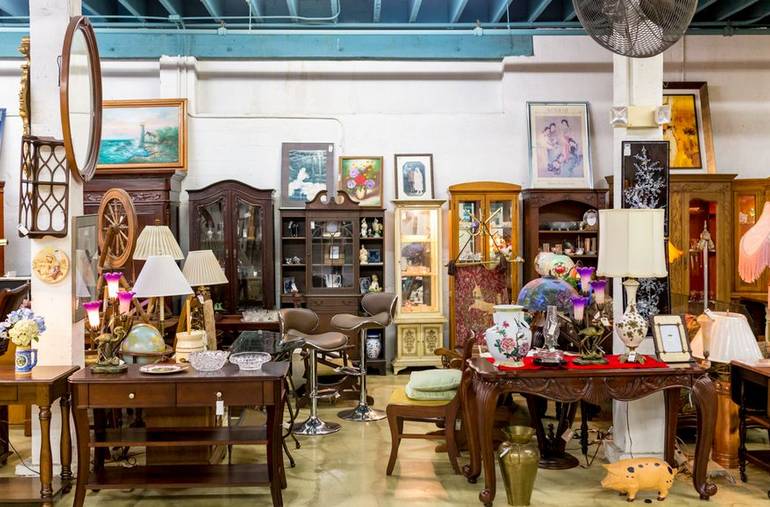 King Richard's Antique Center is more than worth a trip to charming Whittier, CA. For starters, the center holds the title of the largest antique and vintage center in all of California. But in addition to the rich tales behind the innumerable treasures, you'll find inside, the story of the location is just as intriguing.
The building itself is well over 100 years old. It was erected in 1903 as a citrus packing warehouse and then later converted to its current state as the King Richard's Antique center in 1979. From fruit pickers to antique pickers, this place is a feast for history buffs and casual tourists alike!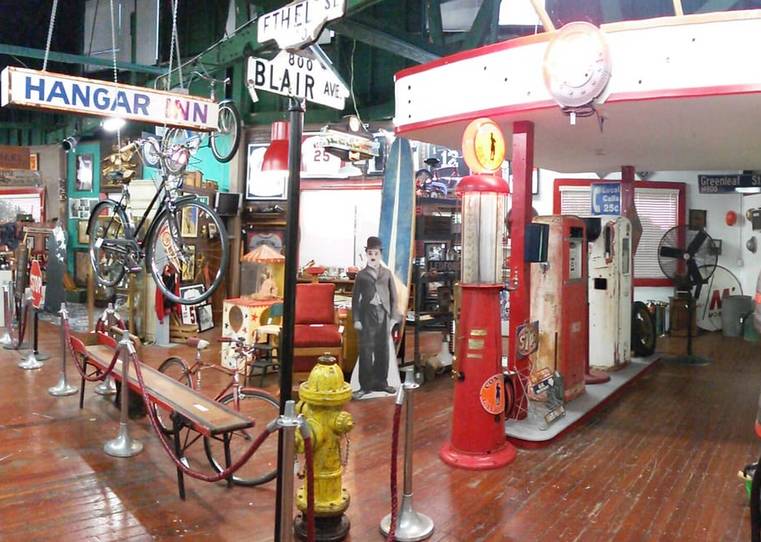 The unmistakable star of King Richard's Antique Center's many amenities is the showroom. With over 57 thousand square feet of floor space, there is truly something for everyone, and then some! While that much square footage can sound intimidating, have no fear; there are many helpful curators and clerks available to help you if you're looking to locate a specific item, or even era of antique.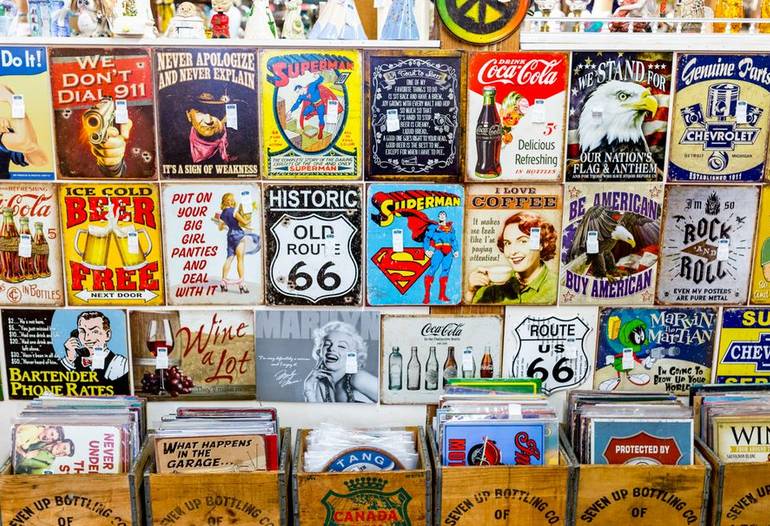 It's also worth mentioning that there is something for every price point. Whether it's costume or fine jewelry you seek, or perhaps a silver tea set, or maybe a few LP's to add to your vinyl collection, or even a full bedroom furniture set, chances are King Richard's has it, and at the price, you're looking for. Many sections of the store are curated by independent sellers, and if asked, you can often negotiate when buying a specialty item or multiple pieces.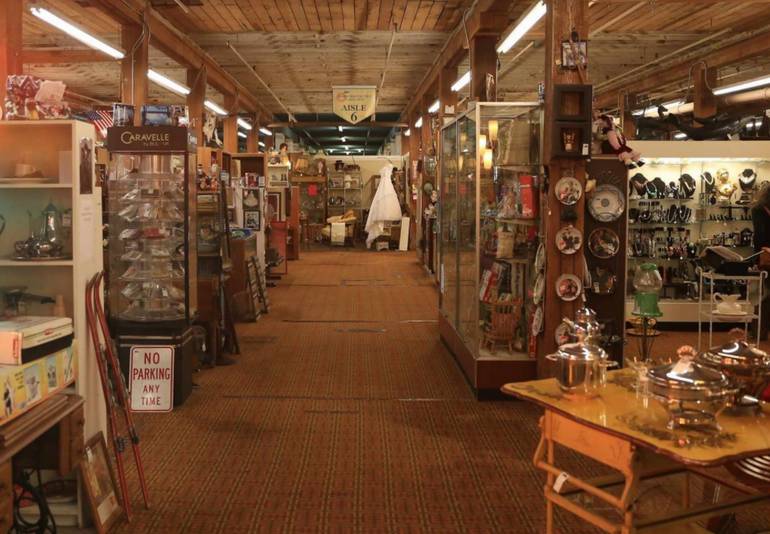 There's a lot more to King Richards than just the items for sale. You can also bring in your own antiques and have them appraised by a professional. Who knows? Grandma's vase might be worth a small fortune! They also have repair and restoration services available for those precious heirlooms that deserve to come out of your basement and be put on display.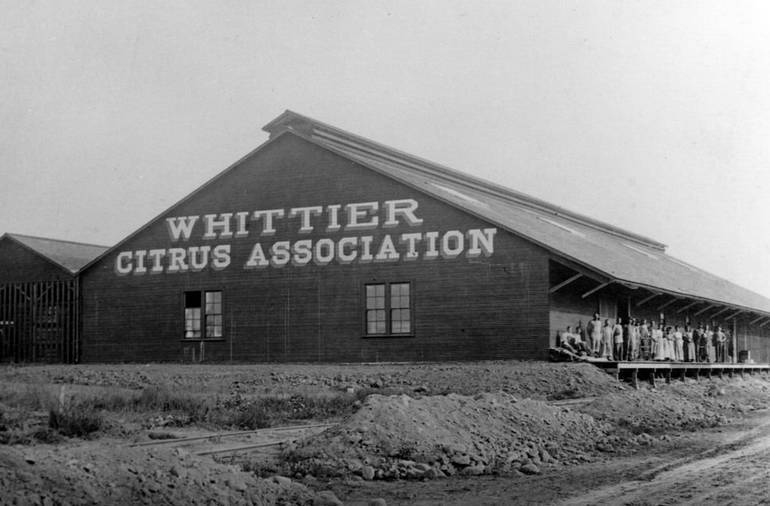 Have you been watching the Antiques Road Show and want to try your hand at appraisal? You can even take a professional class in how to do just that. Besides the goods and classes that are offered at King Richard's on a regular basis, there are many events and festivities that are hosted in this Southern California gem. Check out their online calendar for updates on things like photo shoots, contests, flea markets, wine tastings, and more.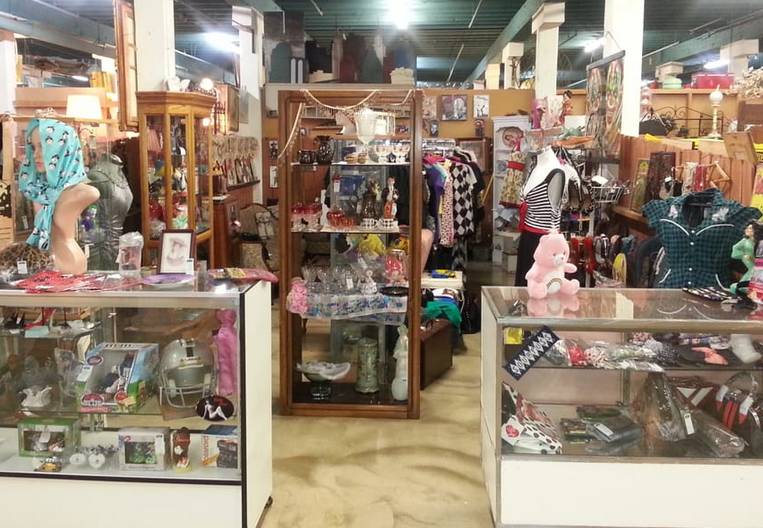 It's also worth noting that King Richard's often serves as a location for film and television shoots. If you're driving from far away, it's worth a call to the facility to be sure they will be open to the public on the day of your visit.
Worried about getting peckish on the drive home? Make one final stop into King Richard's general store for vintage-style food and candies to go with your finds from the showroom floor! The center packs its own jams and jellies, chocolates and caramels, and a variety of snacks for everyone in your party; they even have gluten-free treats available.
King Richard's Antique Center. Address: 12301 Whittier Blvd, Whittier, CA 90602.