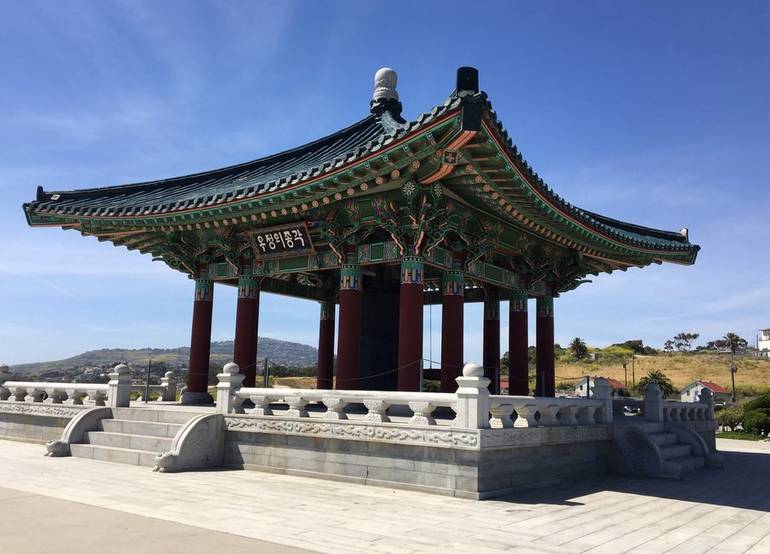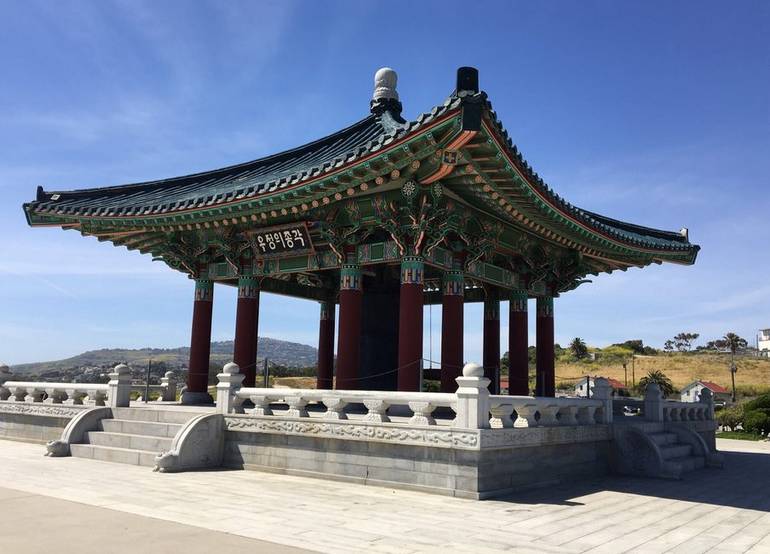 The Korean Bell of Friendship only rings five times a year: on New Year's Eve, Korean American Day (January 13), the national independence day of the United States (Fourth of July) and Korean Liberation Day (August 15), and every September in celebration of Constitution Week.
On September 11, 2002, the bell also rang to commemorate the first anniversary of the September 11, 2001, terrorist attacks. The bell is set in a pagoda stone structure, which has a spectacular view of the Los Angeles Harbor and the Pacific Ocean.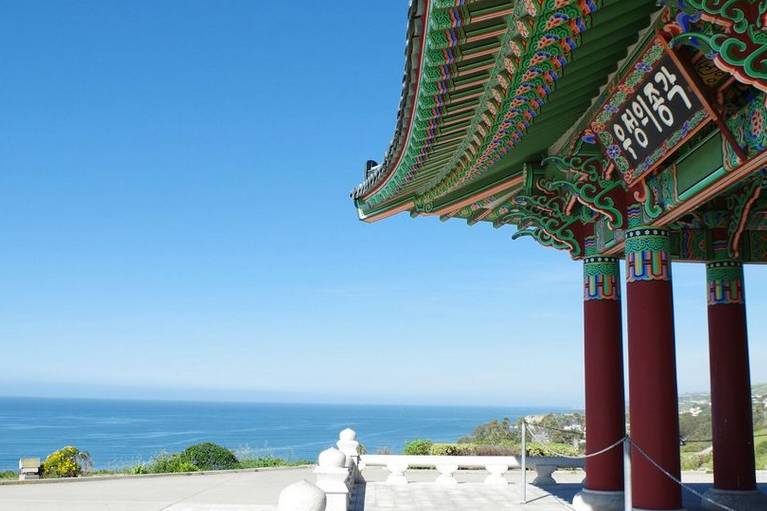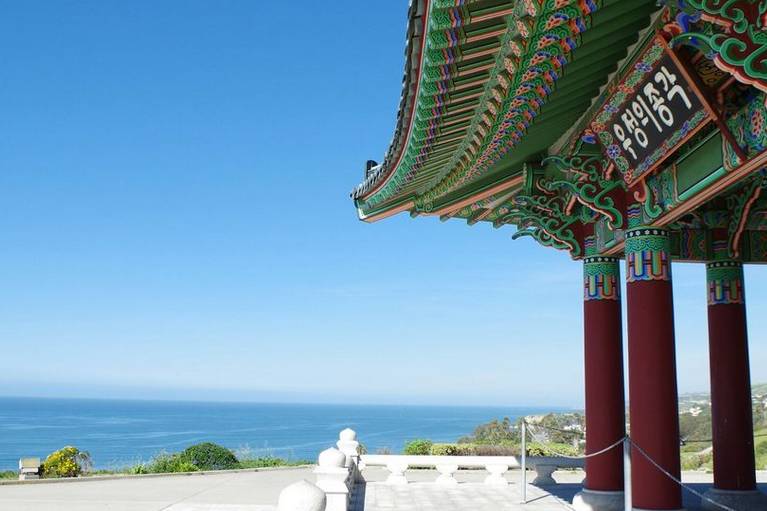 The bell is made of over 17 tons of copper and tin, with gold, nickel, lead, and phosphorus added to the alloy for tone quality. It has a diameter of 7½ feet, an average thickness of 8 inches, and 12 feet.
The bell is set in a pagoda-like stone structure constructed on the site by thirty artisans flown in from Korea. It took them ten months and cost $569,680. The pavilion is supported by twelve columns representing the twelve designs of the Oriental zodiac. Animals stand guard at the base of each column.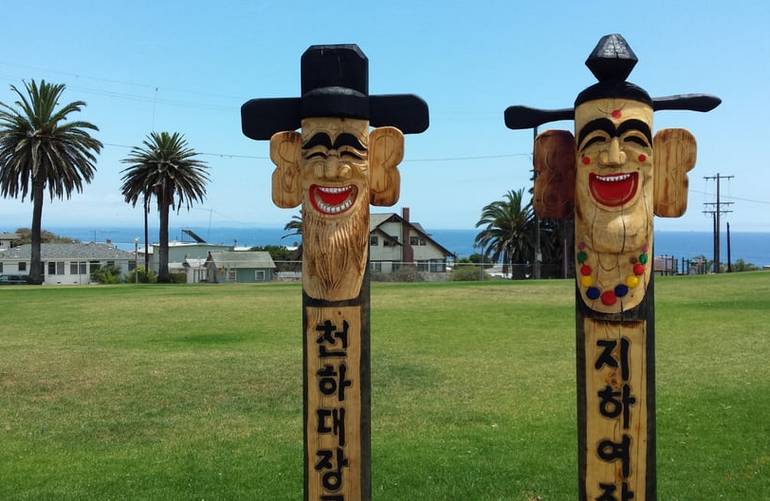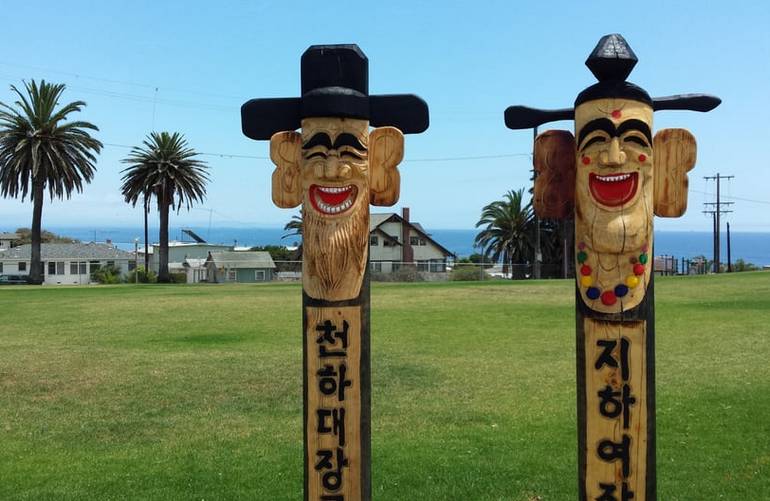 Nearby Things to see include the Point Fermin Lighthouse, Fort MacArthur San Pedro, and the Palos Verdes Peninsula.  Perched on a bluff, the bell offers fantastic views of the Pacific Ocean and the Los Angeles Harbor. On a clear day, you can see Catalina Channel 26 miles away.
Nearby Fort MacArthur is probably the best-preserved example of the United States coastal defense gun site on the west coast. The Fort MacArthur Military Museum is located at the site of Battery Osgood-Farley. It displays exhibits on the history of the Fort, its role in defending the Los Angeles area, and the role of Los Angeles as a military port.
Where is the Korean Bell
Korean Bell of Friendship and Bell Pavilion Angels Gate Park 3601 S Gaffey Street San Pedro, CA 90731. Parking and admission are free.