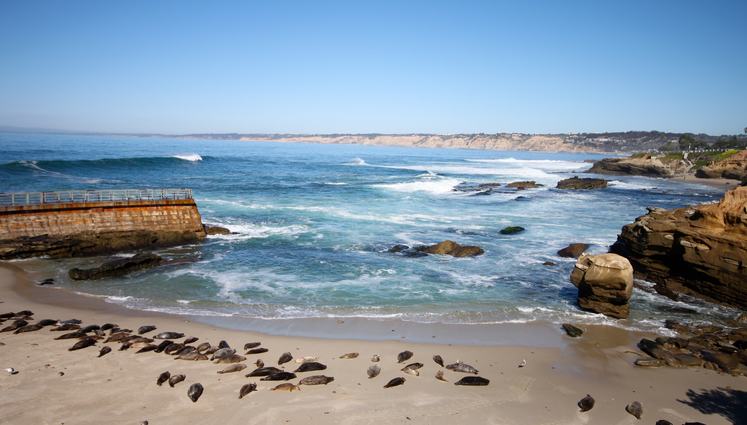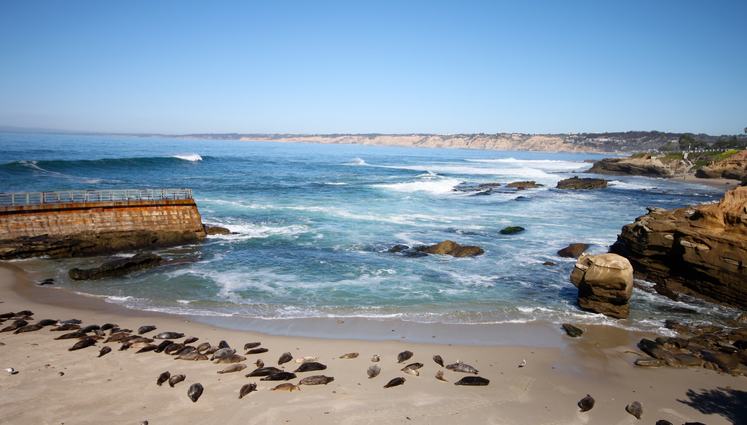 Known as much for its magnificent bluffs as the multi-million dollar homes that line them, La Jolla is a beautiful coastal community just a short drive from the excitement of downtown San Diego.
Ideally situated, La Jolla treats visitors to a quiet retreat that feels like the world away from San Diego's urban center. Its soft sandy beaches are ripe with activity, which means you'll likely be able to find some way to enjoy your favorite water sports – be it surfing, snorkeling, kayaking, or even kiteboarding.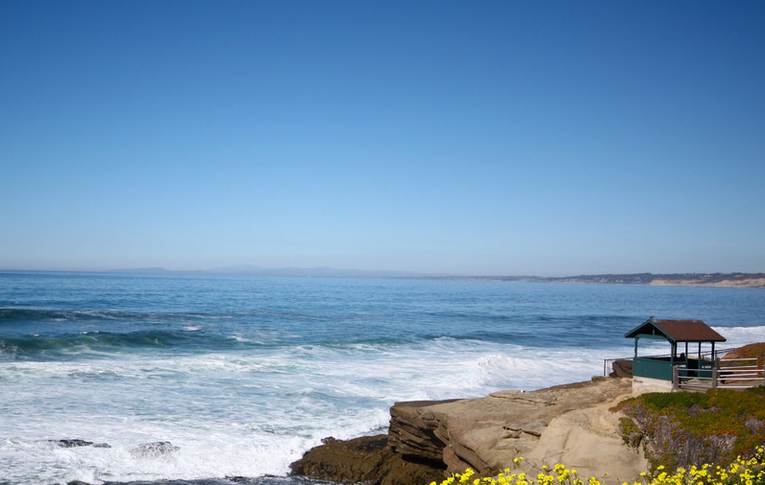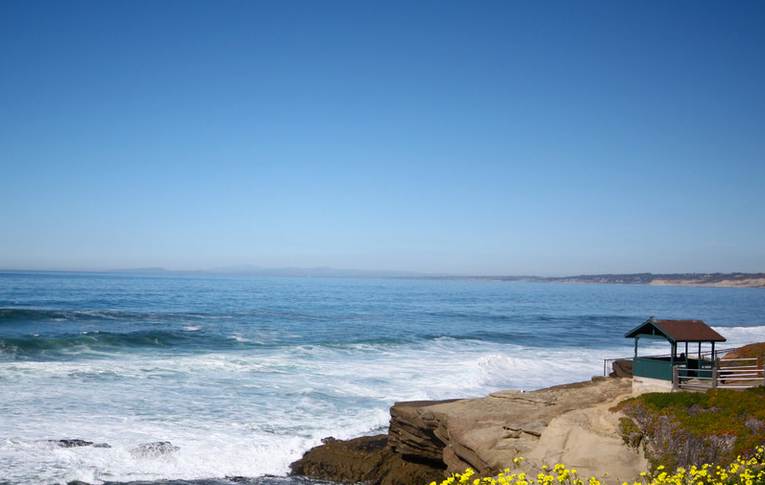 Some other ways to spend time while visiting La Jolla include exploring the area's museums and landmarks or playing a round of golf at one of the most attractive municipal courses in the country.
An excellent way to begin your trip and get a unique perspective on the area's geography is visiting La Jolla's highest spot–Mount Soledad.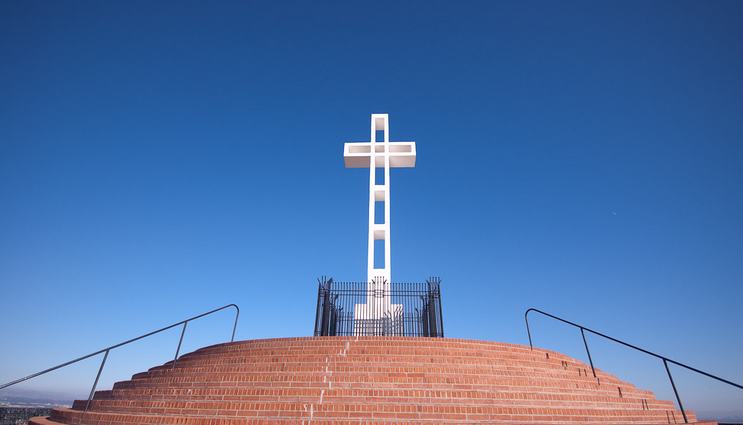 Mount Soledad La Jolla
Atop Mount Soledad, travelers enjoy astounding views of the coast from the county's northern border to the south, far beyond downtown.
Visitors who plan to visit Mount Soledad during dusk will see one of La Jolla's amazing watercolor sunsets. Once you've got the lay of the land, it's time to start your adventure—the first stop. A small crescent-shaped stretch of beach is known as La Jolla Cove.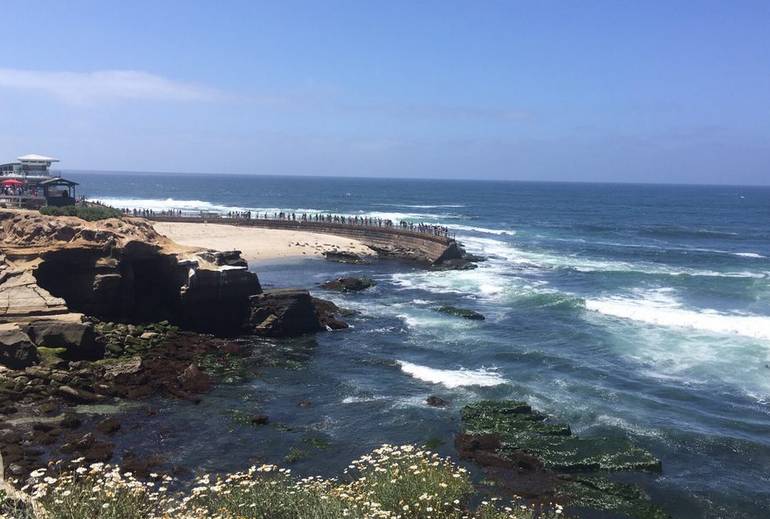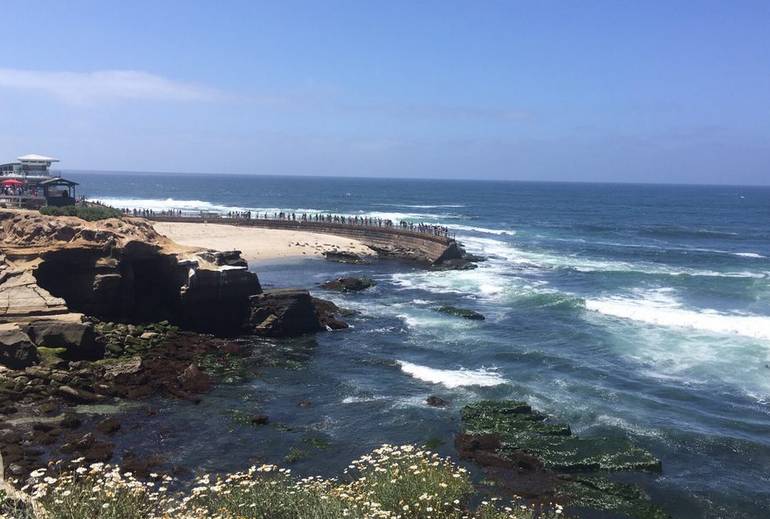 La Jolla Cove
The Cove is home to the La Jolla Underwater Park. This scenic Cove is a great place to go tide pooling, shell hunting, and swimming, or just take in the warm rays of the California sun alongside sea lions, pelicans, and ground squirrels.
However, the real enchantment is under the water, where snorkelers and divers come face to face with beautiful bright orange Garibaldi, lobsters, and other fascinating sea creatures. La Jolla Cove also offers a cliffside coast walk for romantic strolls and several grassy parks perfect for picnics.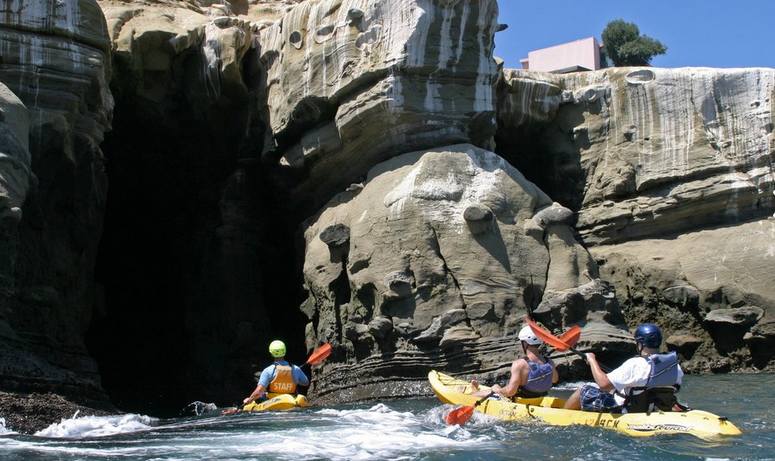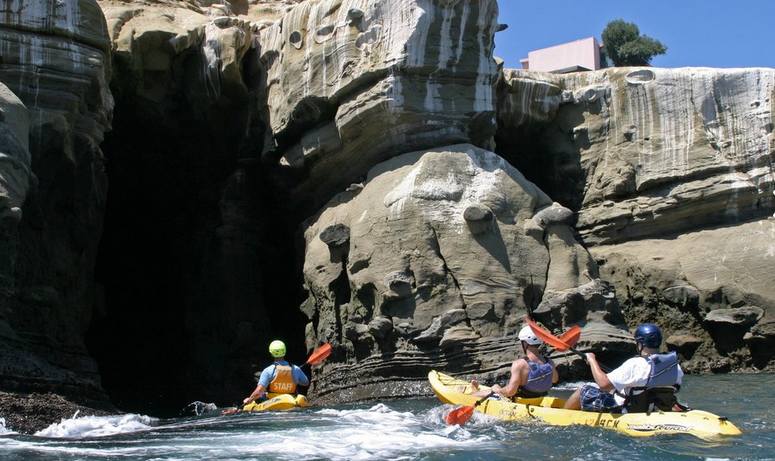 For those that want to stay a little drier, there are a lot of places that rent kayaks to explore the many caves carved out of the area's sandstone cliffs. If the surf is calm and the tide is low, you can carefully navigate through some of them. For those with less experience, a local guide can assist you at many rental shops around the area.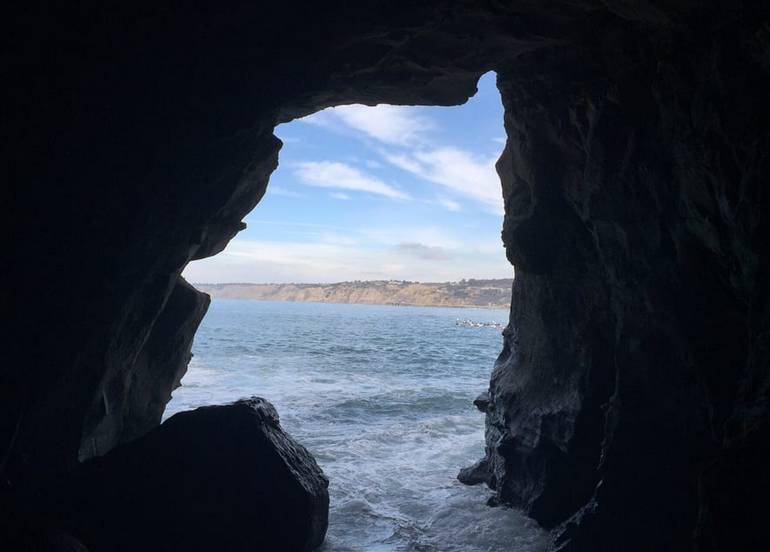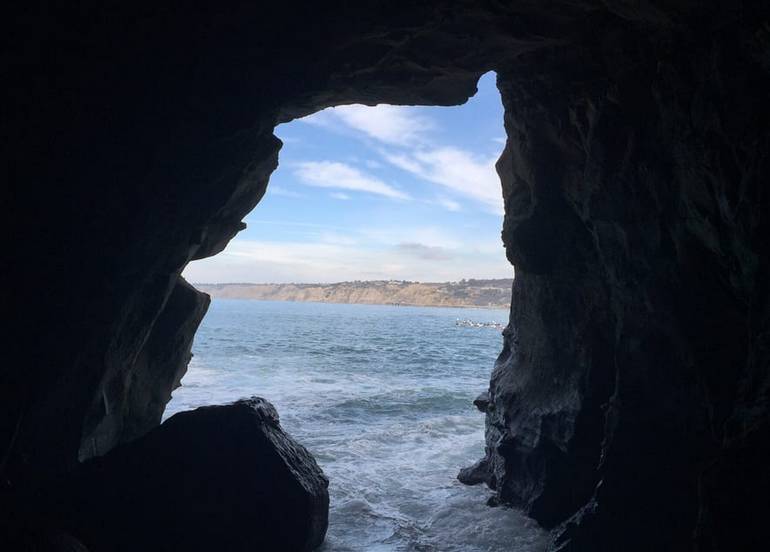 Sunny Jim Cave is reached by climbing down a stairway and through a tunnel. The tunnel entrance is inside La Jolla"s Cave Store on Coast Blvd. The store charges a small fee to climb down 145 steps to the bottom of the cave.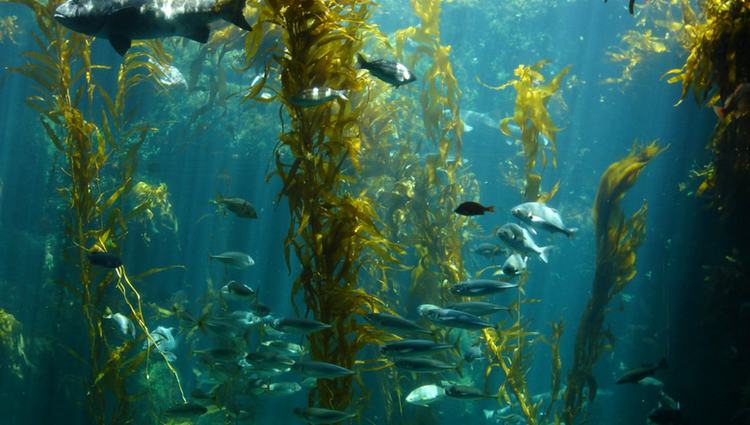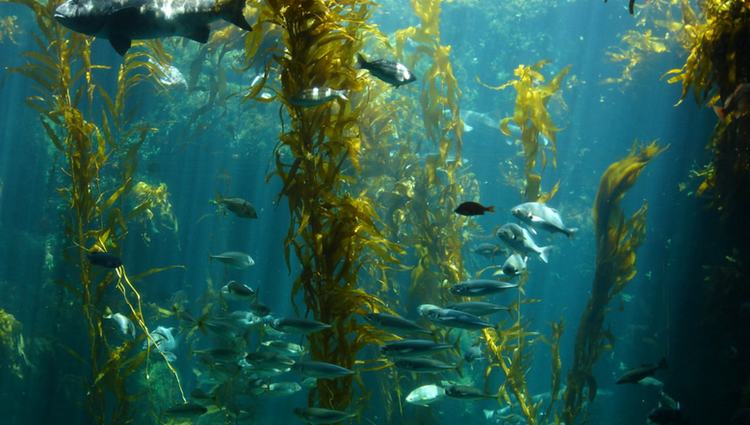 Perched on a bluff overlooking the Pacific Ocean, the aquarium is part of the world-renowned Scripps Institute of Oceanography. Here visitors can explore the ocean's wonders without even getting their toes wet. Featuring more than 60 habitats, including three outdoor living tide pools, the aquarium is full of amazing coral reefs, thrilling sharks, remarkable seahorses, and many other weird and strange creatures of the deep.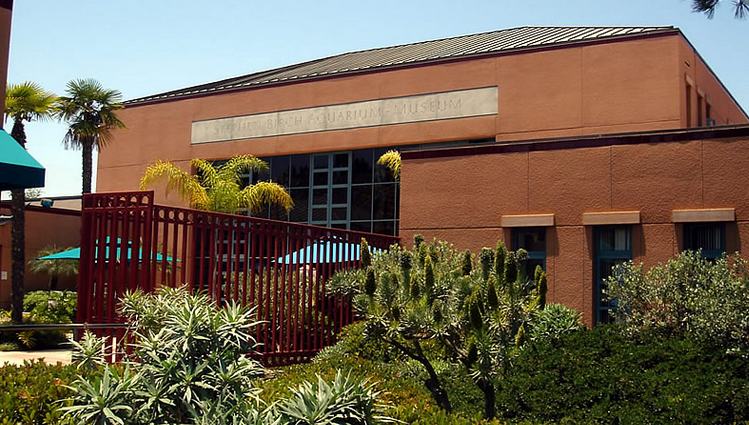 Birch Aquarium is an interactive museum that showcases research discoveries by Scripps scientists on climate, earth, and ocean science. Just a short stroll north and on the University of California San Diego campus is the Salk Institute, known as the most significant architectural site in San Diego.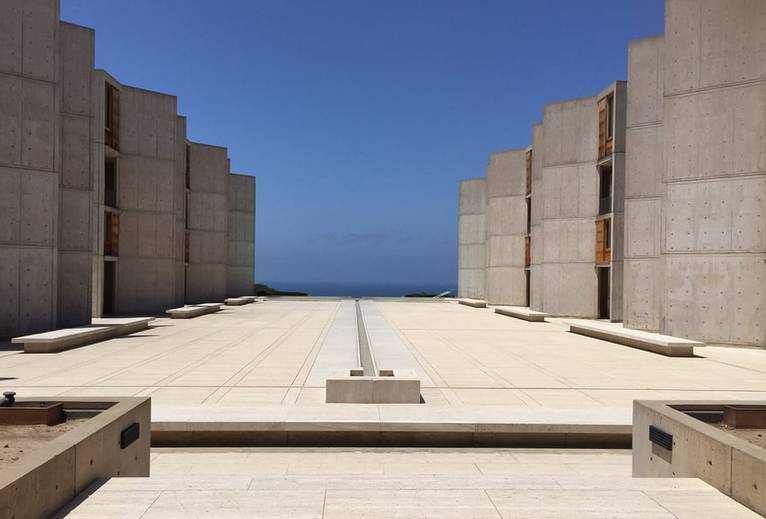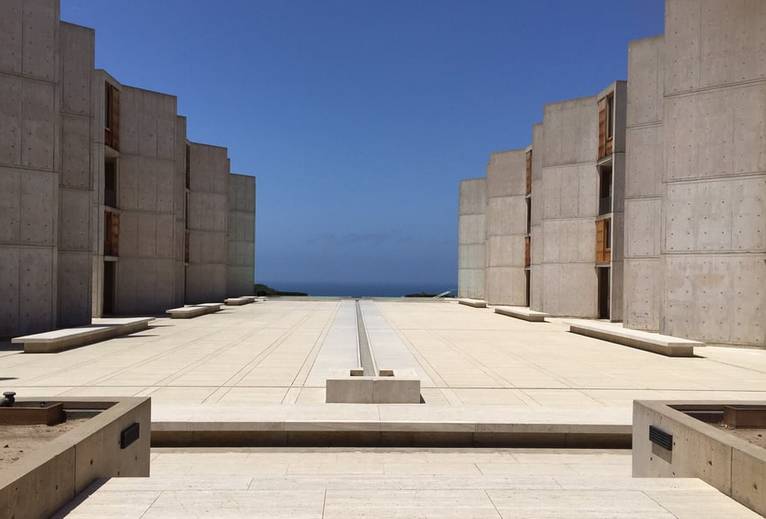 Salk Institute La Jolla California
It was recognized worldwide for its biological research and was founded by polio vaccine developer Jonas Salk. This architectural wonder constructed in the 1960s by modernist architect Louis I. Kahn includes a foot-wide "Stream of Life" that flows through the center of a travertine marble courtyard between the twin structures that sit on the bluffs overlooking the Pacific Ocean.
There is a free guided architectural tour Monday through Friday at noon, but visitors may also stroll at will through the dramatic courtyard on their own.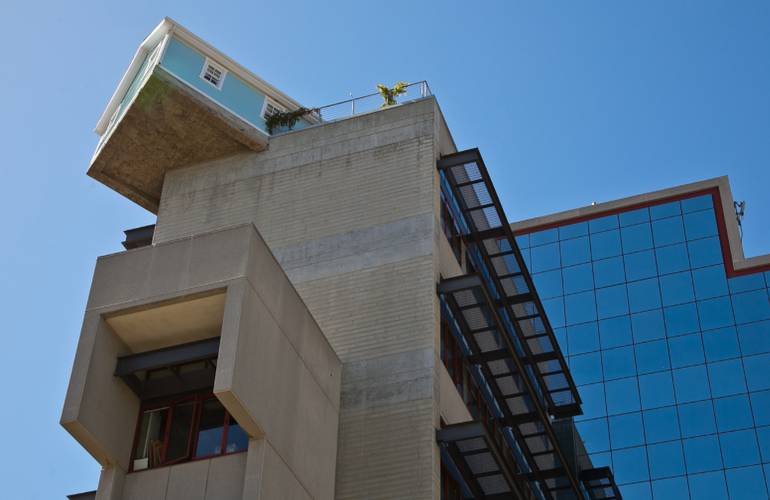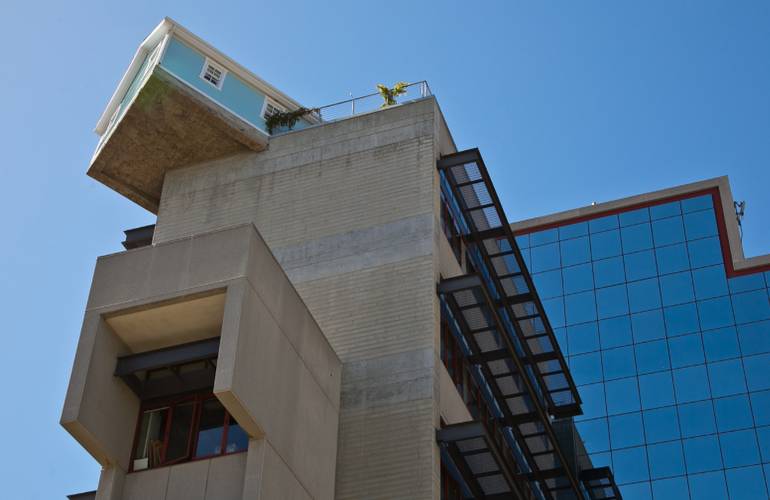 Stuart Collection UCSD
Before leaving the area, check out the Stuart Collection, an outdoor, site-specific museum with many large-scale exhibits created by leading contemporary artists on the campus of UCSD. Enjoy a picnic lunch alongside sculptures that include a sun god, and trees that breathe, whisper, and play music. Maps are available on the Stuart Collection website.
Adjacent to the Sulk Institute and situated on the southwest edge of Torrey Pines Preserve is the world-class Torrey Pines Golf Course, with its two gorgeous municipal 18-hole championship courses part of the PGA tour.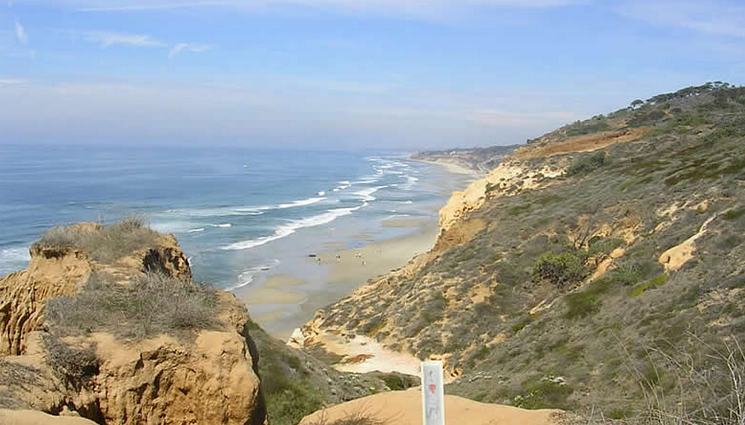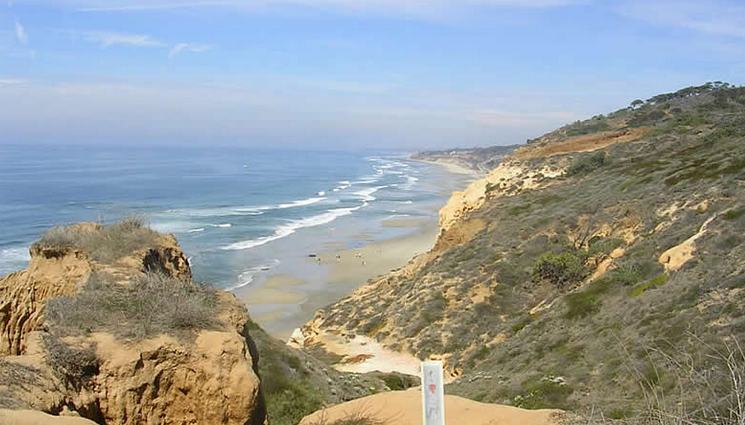 With over 2,000 acres of untouched land, the reserve has long stretches of beachfront and a fantastic lagoon home to migrating birds. Visitors come from all over the globe to witness the California coast as it was before development.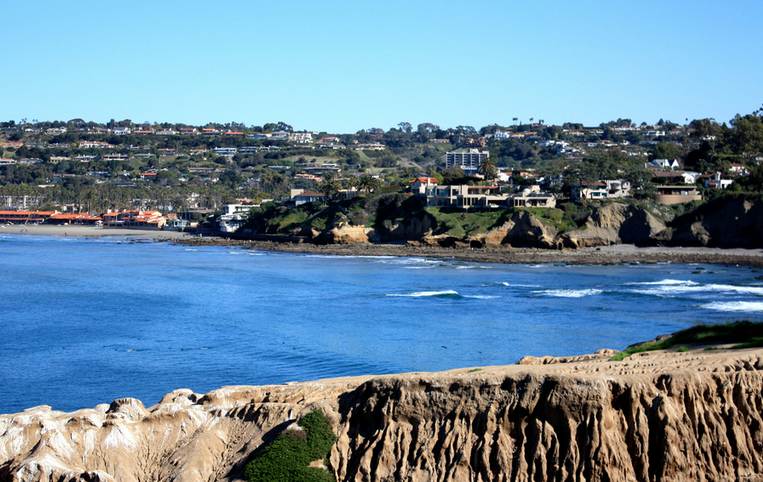 Getting to La Jolla
La Jolla is two hours from Los Angeles. Traditional hotel and motel lodging are available in the city if you make it a weekend trip or family vacation.