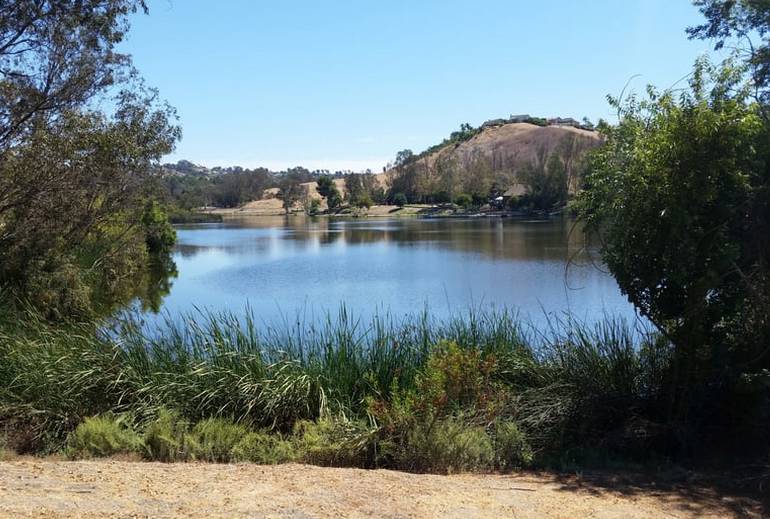 The lake at the center of Laguna Niguel Regional Park is a secondary attraction to the lush emerald lawns and sturdy Sycamore trees that adorn the 236-acres surrounding it. This South Orange County Park is a perfect destination for a family day trip.
One of the many members of the Orange County park family, Laguna Niguel Regional Park is dedicated to a wide variety of recreational uses including fishing, boating, hiking, picnicking, as well as biking and jogging on the trails through nearby Woods Canyon Nature Reserve.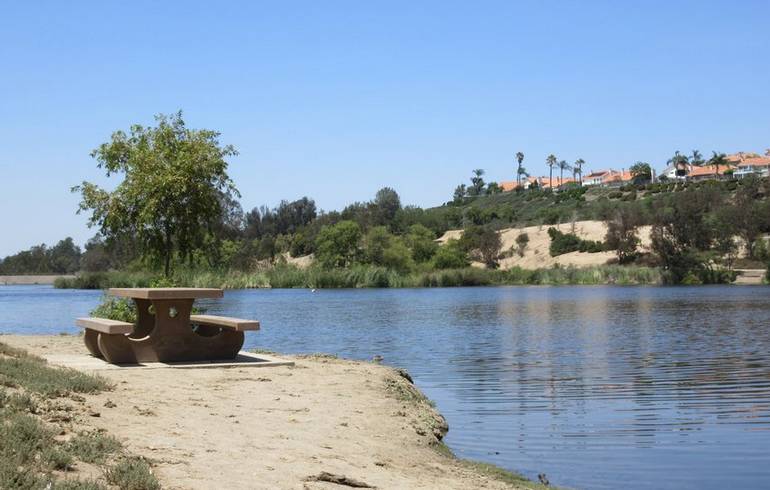 The park actually began to take shape in 1970 when a total of 154 acres were acquired. It took three additional years for the park to actually open the gates, and a lot has been changed and added to the park's facilities since then.
A magnificent waterfront gazebo and an area known as Kite Hill that that was developed into a model glider area that attracts aviation hobbyist from all over California each year serve as other focal points of the park.  Additional facilities include bicycle trails, picnic shelters, and various recreational areas throughout the park.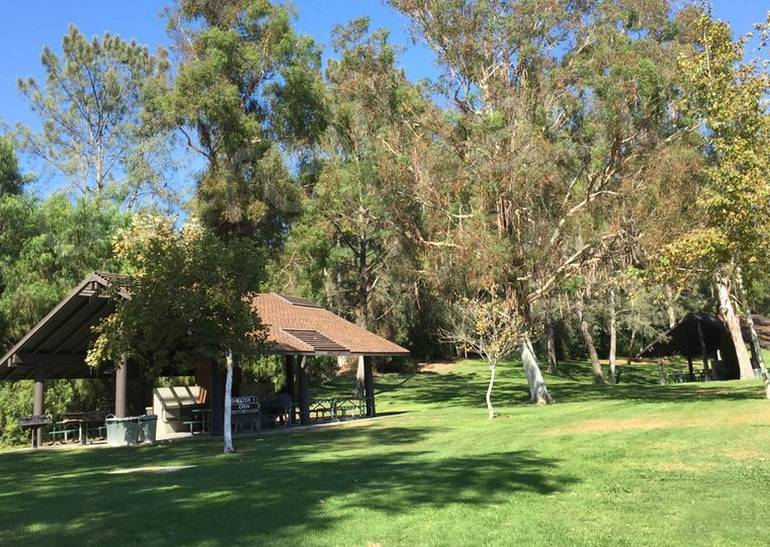 There are also lighted tennis courts that offer lessons year-round, horseshoe pits, a par course along the park's two-mile jogging trail, sand volleyball areas, amphitheater along with a "Tot Lot"– a play-yard paradise for the park's younger visitors.
One of the biggest draws for visitors to Laguna Niguel Regional Park is the plethora of picnic areas that are not only equipped with shelters but sinks, picnic tables, barbecue stoves and electrical outlets.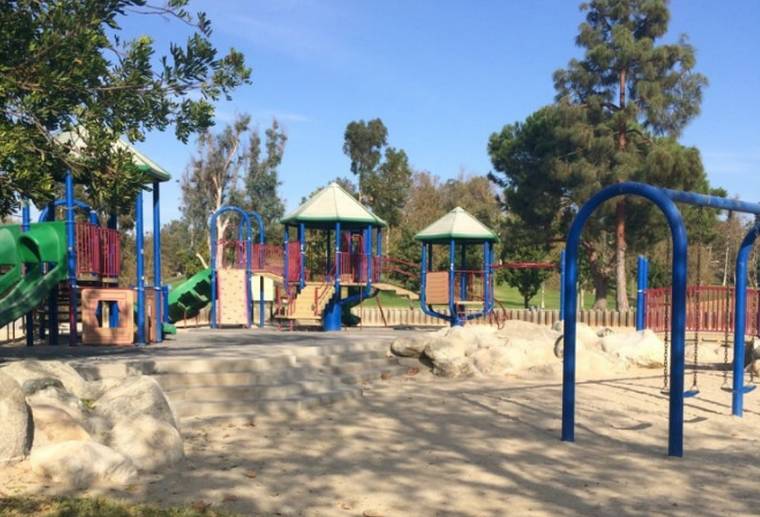 These designated areas provide outdoor cooking enthusiasts with the perfect setting to grill up their favorites comfort foods while enjoying the clean clear ocean breezes that waft inland from the nearby Pacific Ocean.
Fishing Niguel Lake
Fishing at Niguel Lake is free. A fishing license is needed for age 16 and older.  The lake is stocked with trout in the cooler months (November through early April) and also has a population of catfish, bass, black crappie, slab crappie, carp, and bluegill.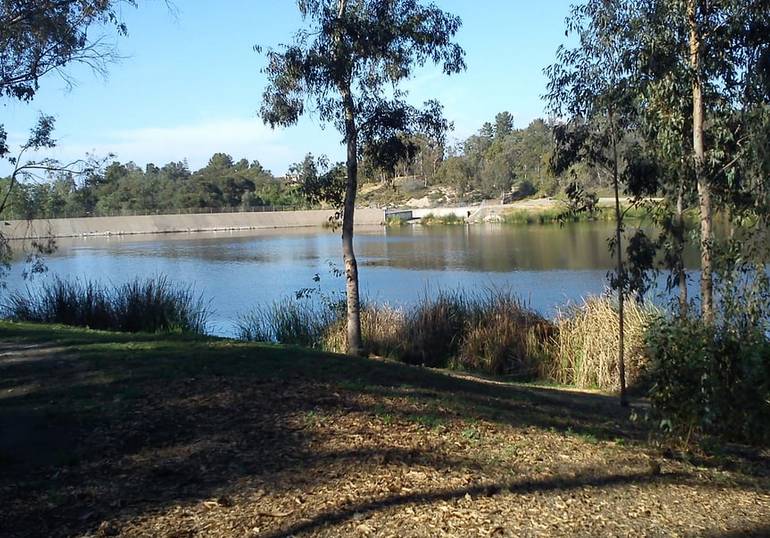 Laguna Niguel Regional Park is a great place for the kids to run around and play, while mom and dad relax in the shade, all while feeling they are far away from the chaos of the city in this park which is conveniently located off Interstate 5 in Laguna Niguel.
Getting to Laguna Niguel Regional Park
The hours at the park are similar to most parks in this area in that they are seasonal. In the colder months of fall and winter, the park is open from 6 am to 6 pm. Then when it warms up, the gates are open from sunrise to 9 pm.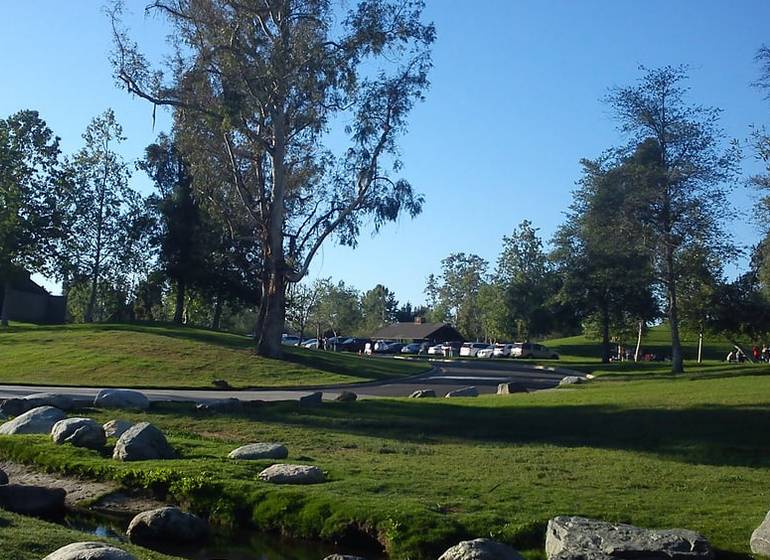 Laguna Niguel Regional Park is located in Laguna Niguel. Directions: take the Santa Ana Freeway (5) to the La Paz Road off-ramp. Head west four miles to the park entrance. Open Fall-Winter Hours, 6 a.m to 6 p.m. Open: Spring – Summer Hours, 6 a.m to 9 p.m.
Nearby attractions include the Laguna Beach,  Aliso and Woods Canyon wilderness park, and Niguel Botanical Preserve.