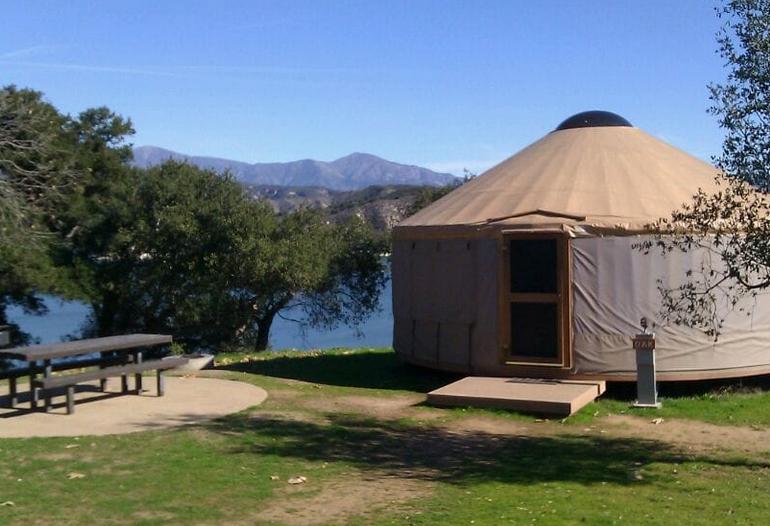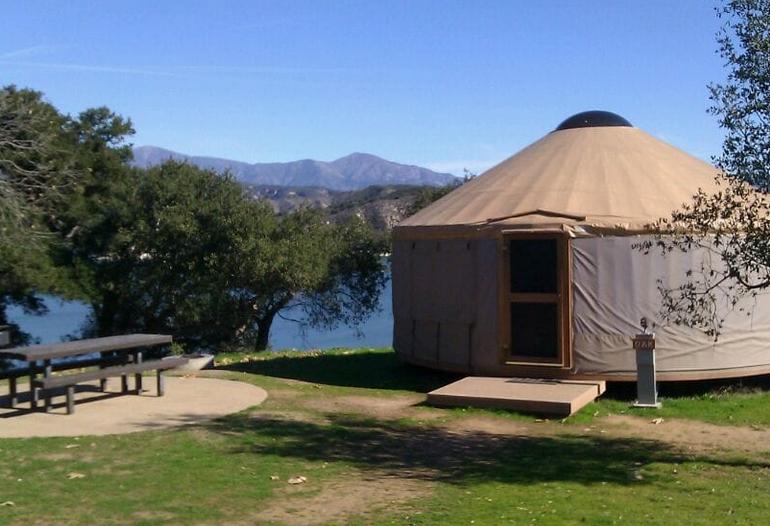 Located in the Santa Ynez Valley of Santa Barbara County is beautiful Lake Cachuma. The lake was artificially created as part of the Bradbury Dam in 1953 by the U.S. Bureau of Reclamation and covers over 3,100 acres.
The lake is a short drive from Santa Barbara, consider visiting the lake when you come through on your next wine excursion, or bring the family for a weekend of camping.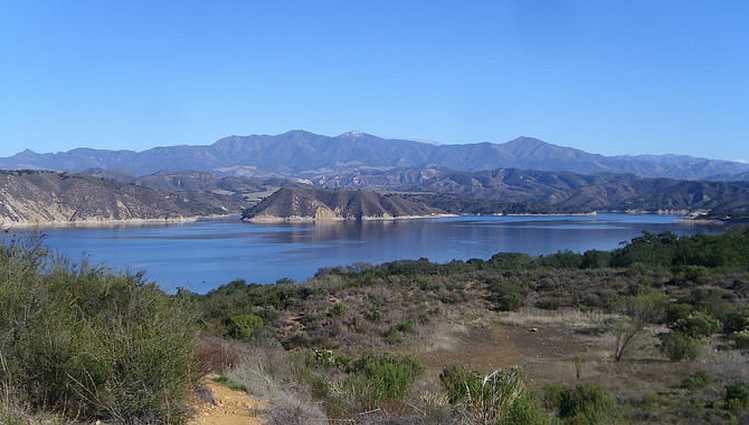 Cachuma Lake Nature Center
When it comes to fun, there is plenty to do; the children's playgrounds let the kids do what they do best, and the nature center is a must-visit for the whole family.
The Nature Center at Cachuma Lake encourages a public understanding of the area and is housed in a picturesque old ranch house. Operations are handled by a corps of volunteers who offer exhibits on the local valley and mountain environment suitable for all ages.
Most exhibits provide hands-on opportunities for children and cover topics such as the construction of Bradbury Dam, the Chumash people past and present; local birds, fish, and mammals, trees, and habitats, and the geology of the region. Field trips for larger school groups are accommodated, admission is free.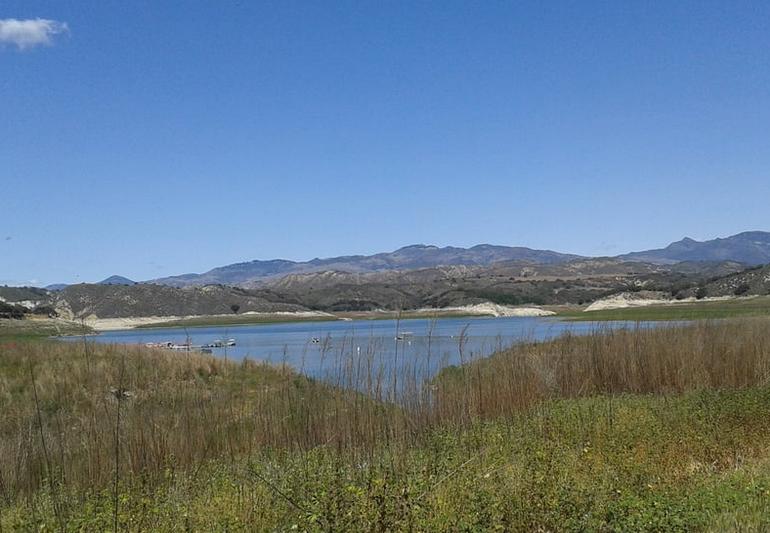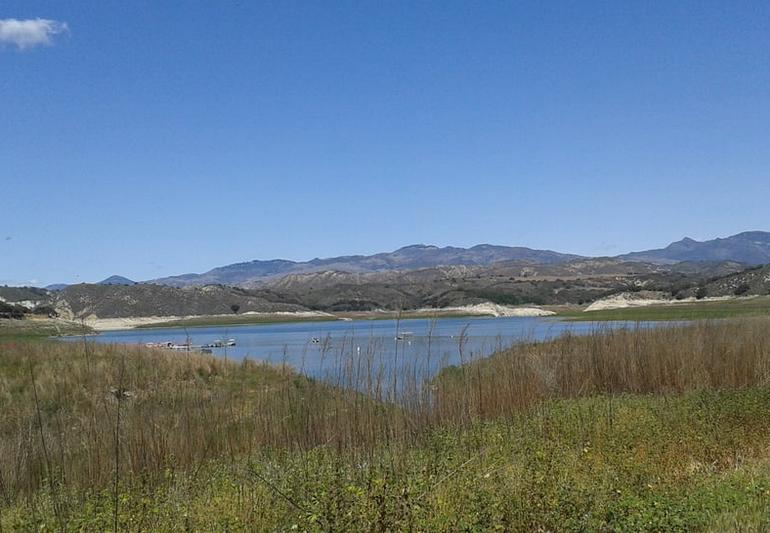 Lake Cachuma Eagle & Wildlife Cruises
Lake Cachuma park naturalists offer a two-hour Eagle & Wildlife Cruises aboard a 30-passenger pontoon. The tour is the most comfortable way to view the wildlife and witness the thriving habitat for a variety of wildlife, birds, fish, trees, and plants.
The winter season brings out migratory Bald Eagles and waterfowl, usually through November, so you have time to go catch a glimpse. The spring and summer months are about wildflowers and resident birds building nests.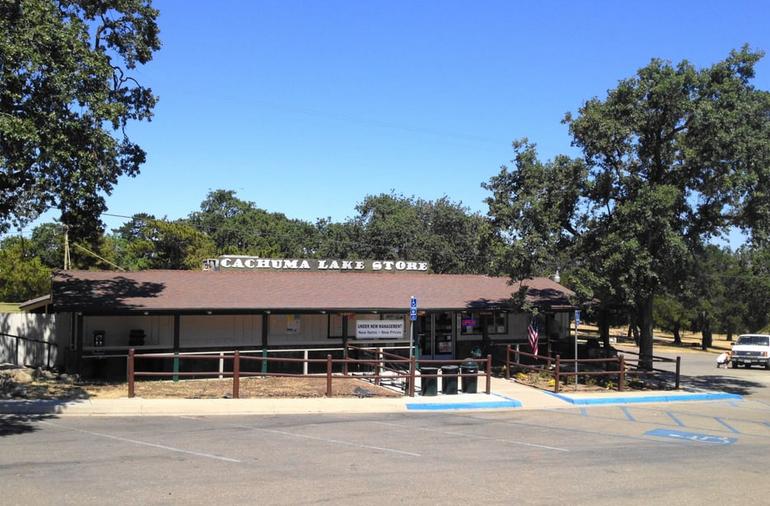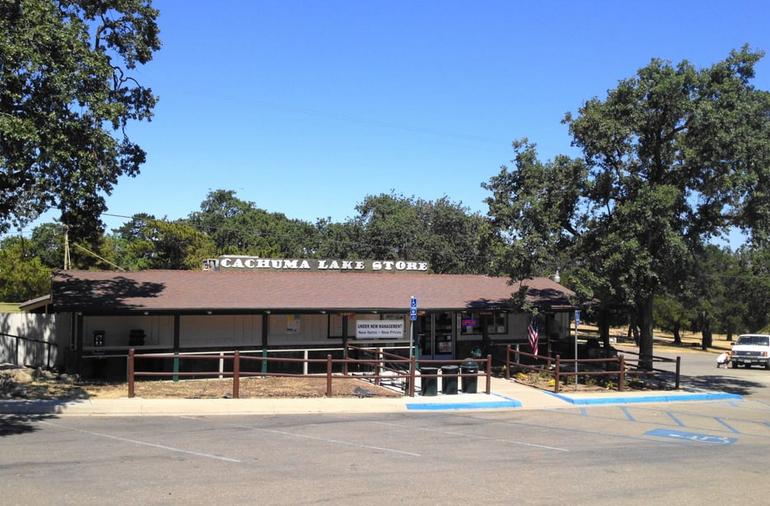 Nature walks
Nature walks are a year-round must. Groups meet on Saturdays from 10:00 AM to 11:30 AM at the Nature Center. Naturalists lead an easy-paced 1/2-mile walk through the Oak Canyon Trail. The walk is free with park admission.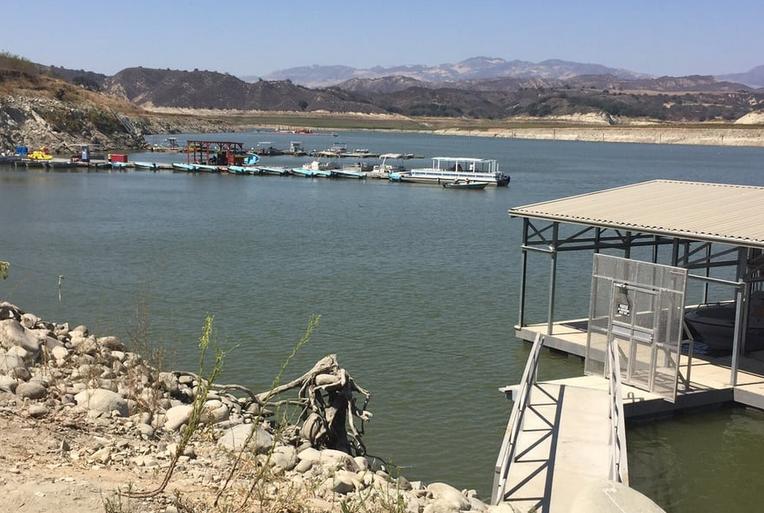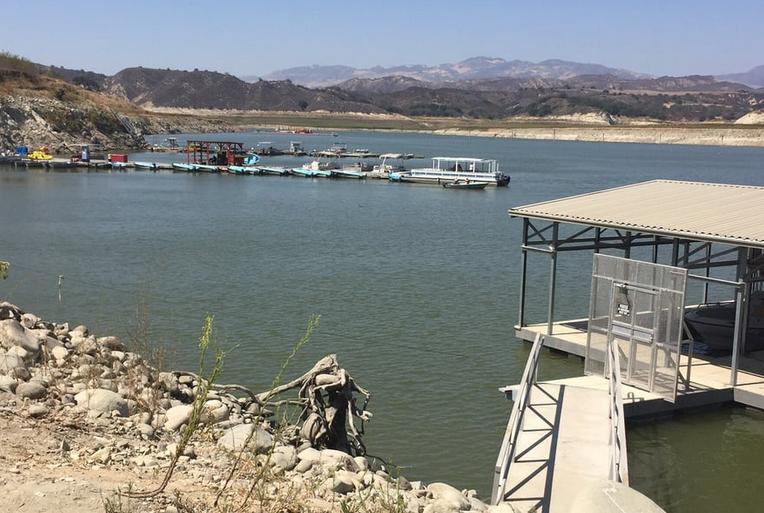 Fishing Lake Cachuma
Cachuma is one of Southern California's best fishing lakes because of the topography. During normal years, it supports large populations of bass, crappie, bluegill, red ear sunfish, channel catfish, and rainbow trout.
Trout from 12-21 inches are often found, with a record of 12.5 pounds. Annual fishing derbies are popular. The Nature Center Trout Derby is an annual fundraiser to provide funding for day-to-day operations.
The Derby is open to children and adults with cash prizes, with many merchants offering sponsorship and support.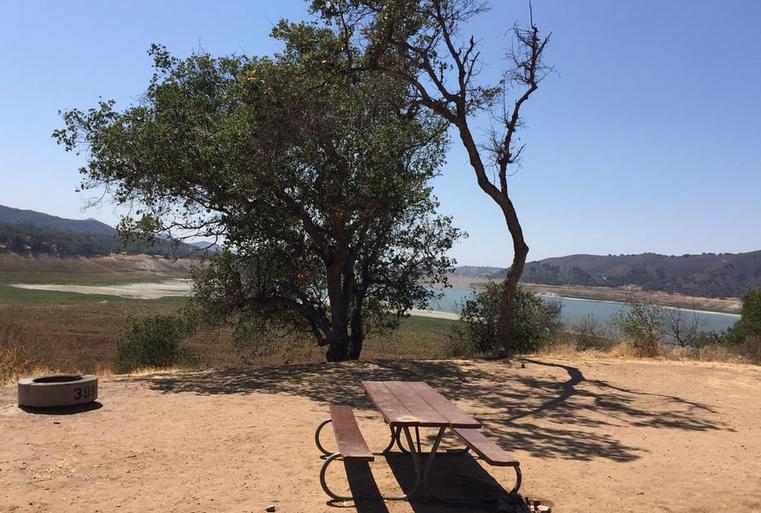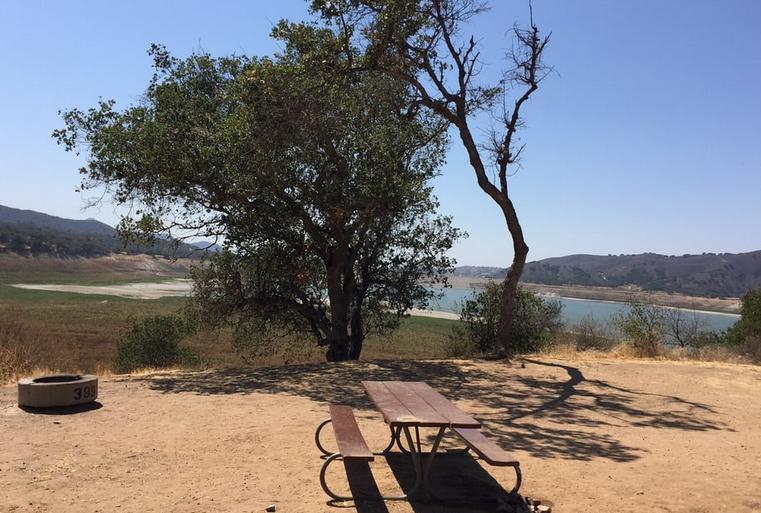 Camping Lake Cachuma
For campers, there are over 550 campsites, 90 of which offer full electrical, water and sewer hookups for your recreational vehicle. It's a perfect location if you like to get away from the city without leaving too many of its creature comforts behind.
Each of the campsites contains a picnic table and a BBQ pit to cook a great meal. Showers and restrooms are nearby. If you plan to extend your stay a little longer than a weekend, a general store, gas station, and coin laundry are on-site to resupply your needs.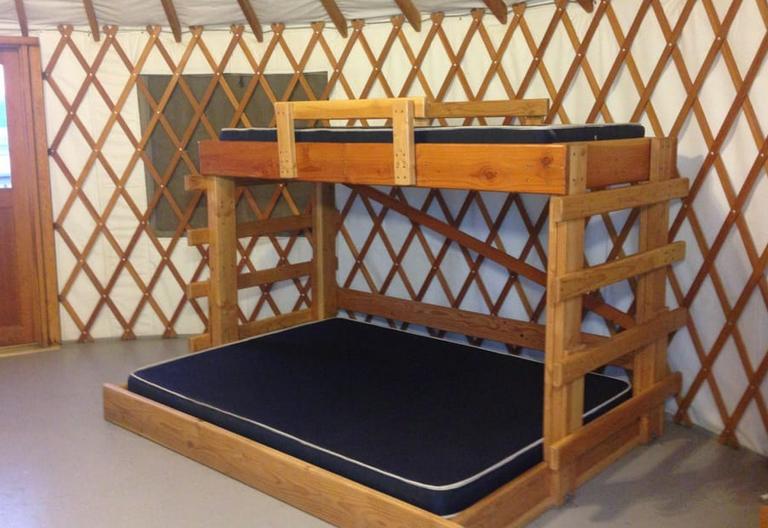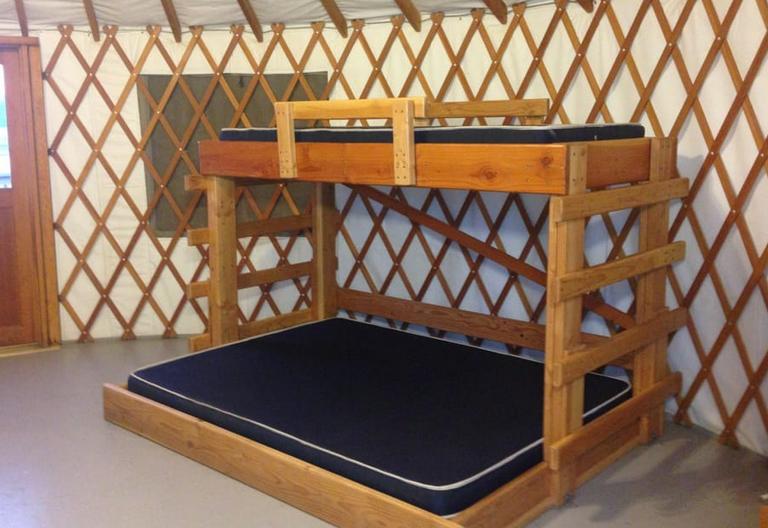 Cachuma Yurt Camping
If you are looking for a fun way to camp with some of the comforts of home you may be interested in a Lake Cachuma Yurt. Just bring sleeping bags and supplies everything else is included. Lighting, heating, and screened windows make it a breeze to camp in a Yurt. Lake Cachuma has six Yurt's that can sleep up to six persons. More info on Yurts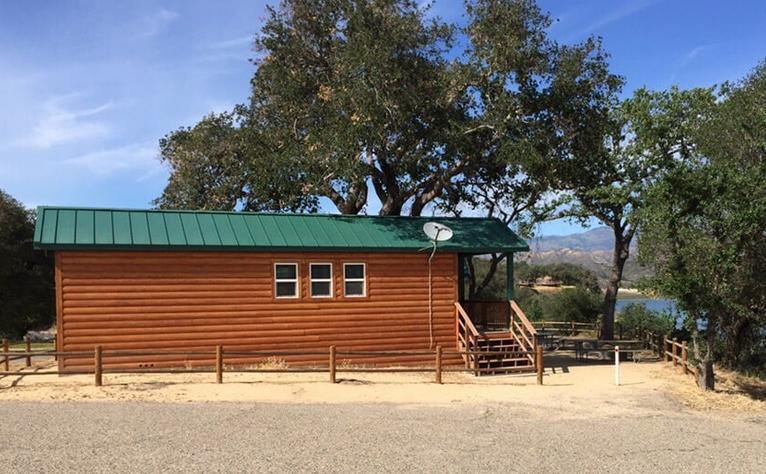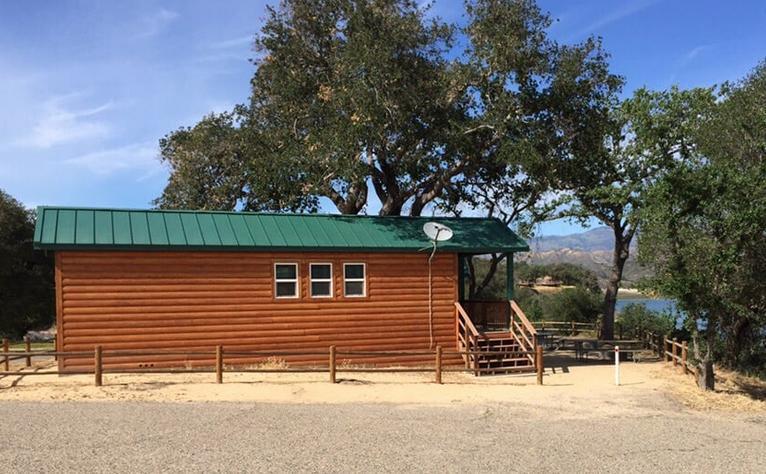 Cachuma Cabin Camping
For the ultimate Lake Cachuma camping trip (unless you have a huge RV) there are eight cabins. Cabins have a private toilet, cooking utensils, sofa beds, just about all the comforts of home. Outside every cabin has its picnic table, fire pit, and BBQ. More info on cabins
Where is Lake Cachuma
Lake Cachuma is located 23 miles from downtown Santa Barbara along Highway 154. Camping is available onsite, but if you are just stopping by for the day as part of a local tour, there are plenty of hotel and motel accommodations with Santa Barbara. Cachuma Lake Store offers food and supplies.