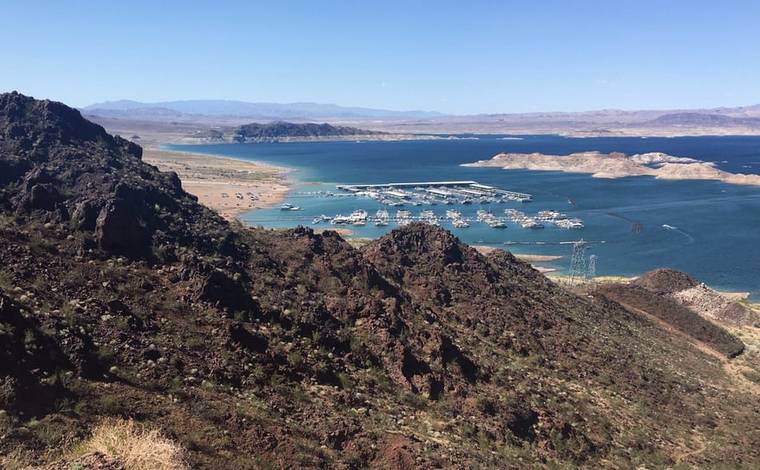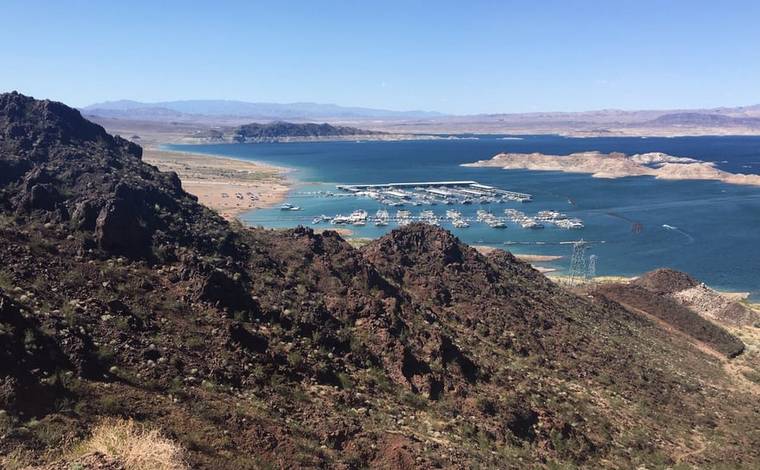 Lake Mead is about a thirty-minute drive from the Las Vegas Strip. If this is your first visit, you should stop at the visitor center at the corner of Great Basin Highway and Lakeshore Drive.
Here you can pick up maps, ask questions, and get directions to the attractions of the lake. There is also a movie where you can learn the Lake Meade and the surrounding area.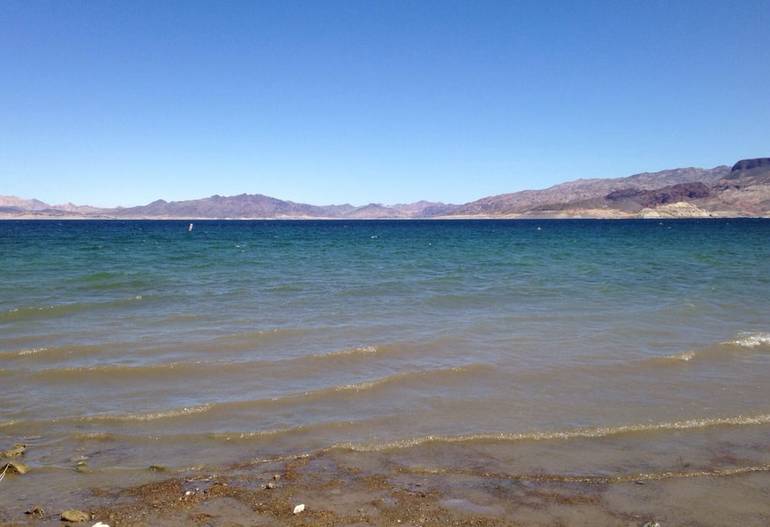 About a half-mile down Lakeshore Drive is the parking area for the Lake Mead bike trail, and you can also pick up the Trail Head for the Historic Railroad & River Mountains Loop Trails.
The Loop Trail is about 35 miles long and connects Lake Mead National Recreation Area, Hoover Dam and Boulder City.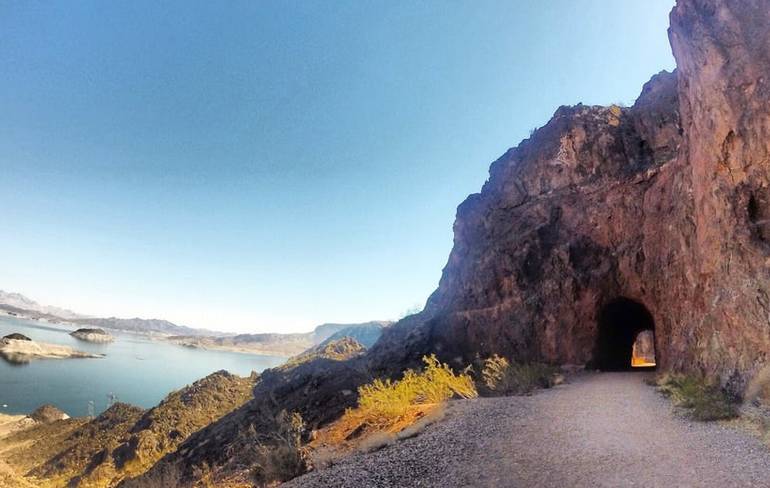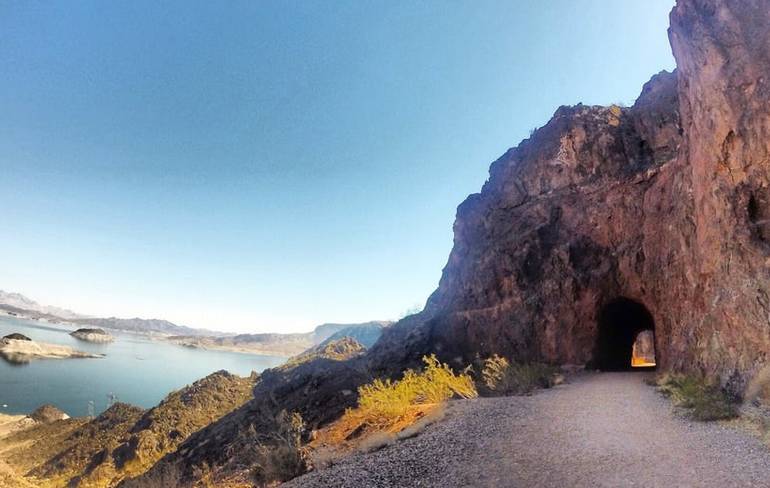 The Historic Railroad & River trail follows the old railroad right-of-way used to build the Hoover. You can hike or bicycle along the elevated railroad bed and enjoy views of Lake Mead and the surrounding desert landscape.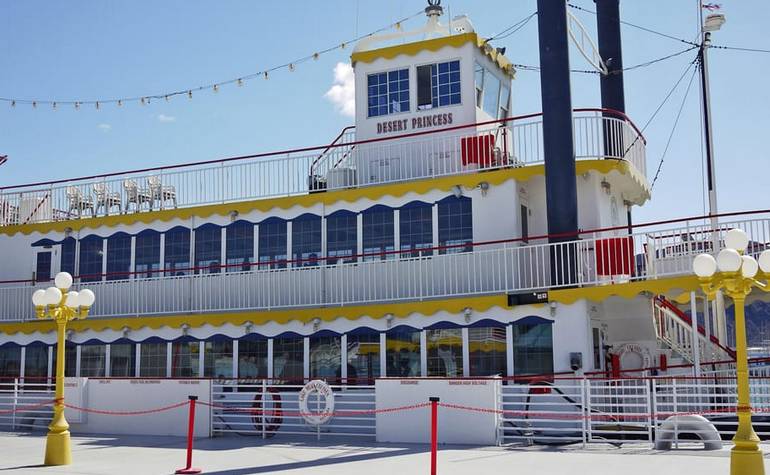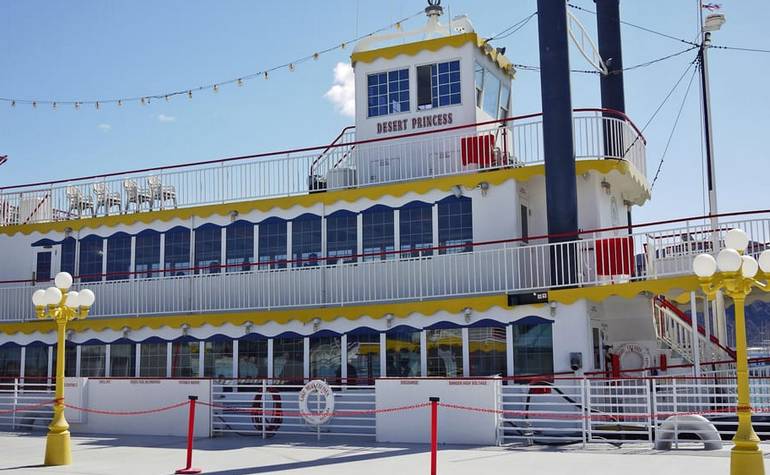 Lake Mead Desert Princess Steamboat
Las Vegas Boat Harbor is where you can rent a boat or take a cruise on the Desert Princess paddlewheel steamboat. Desert Princess is the only licensed water tour provider on the lake, so if you want a boat tour, this is it.
Lake Mead Cruises's offers sightseeing, Brunch, and Dinner Cruises all of them make the trip you for an up-close look at 726 feet high Hoover Dam.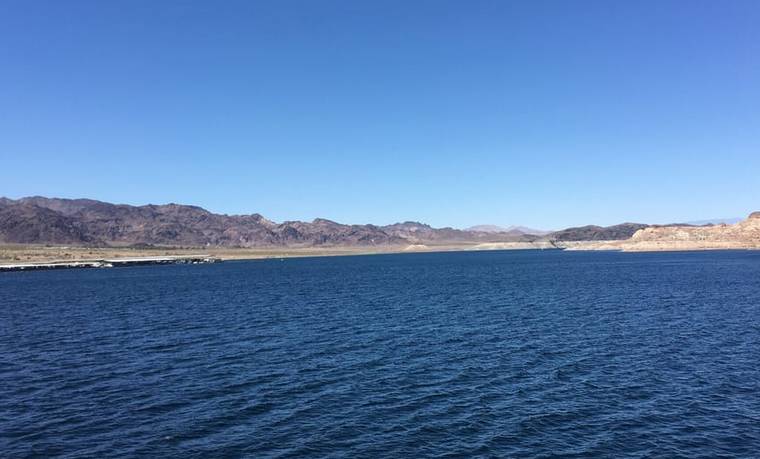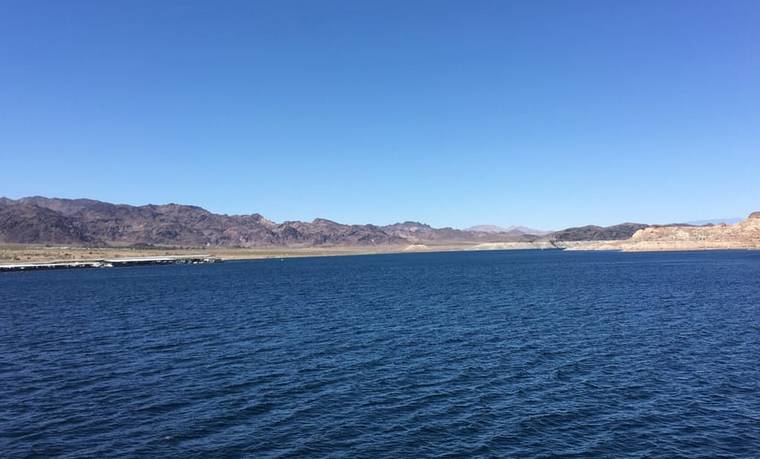 For more adventurous day-trippers, you can rent a boat from the Las Vegas Marina and head out on your own. From the marina, it's a short trip to Hoover Dam and Cathedral Rock.
The lake also features hundreds of coves, inlets, and islands to explore. Boat rentals start at around $50.00 per hour, up to $300.00 for the whole day.
If you continue driving along Lakeshore Road, there are numerous dirt roads and trails down to the lake (use at your own risk), or you can stop at the Sunset View Scenic Overlook, which has a paved parking area and offers a full vista view of Lake Mead.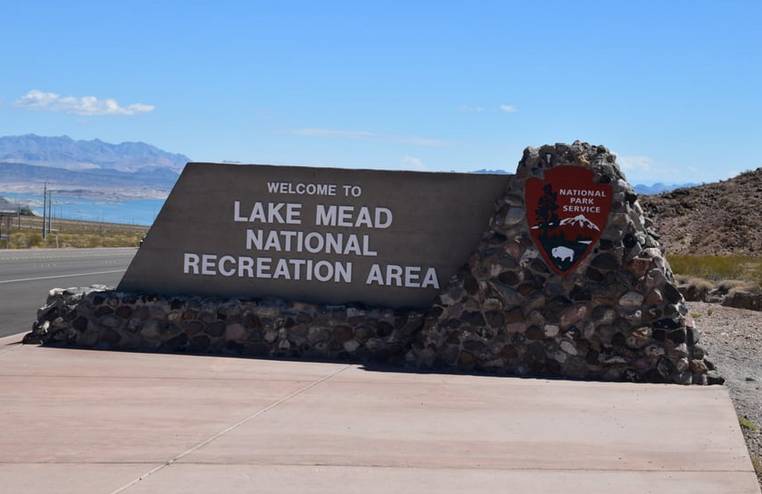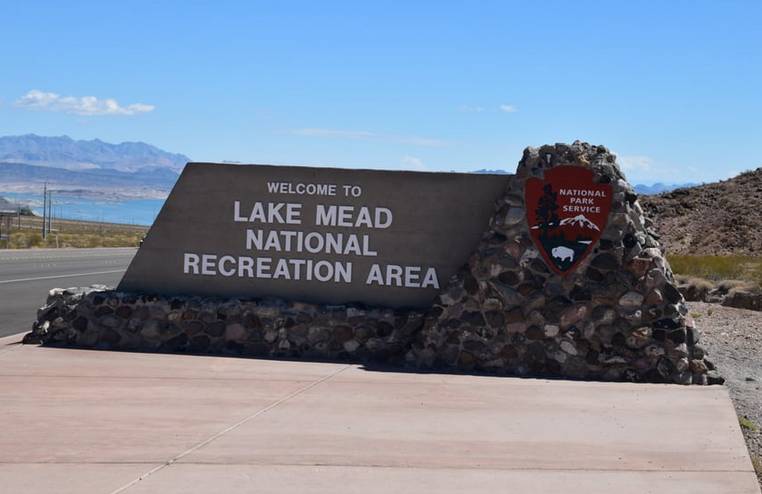 Lake Mead National Recreation Area requires an entrance fee. Entrance passes can be purchased at the entrance stations. Boulder Beach, East Lake Mead Blvd, Lake Mead Parkway, Cottonwood Cove, Temple Bar, and Katherine Landing all have pay stations.
From the Lake Overlook, it's about a seven-mile drive to Las Vegas Bay where there is a campground near the lake. Depending on the water level, its possible to launch a boat launch Las Vegas Bay. When the lake is low, boats must be launched at Hemingway Harbor.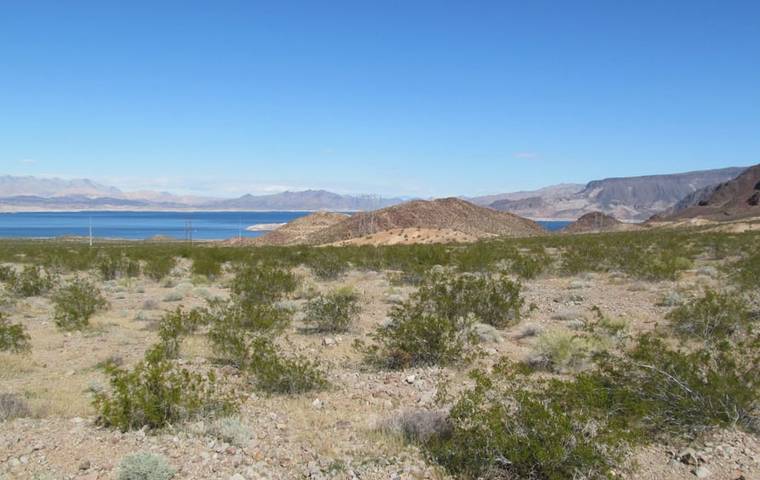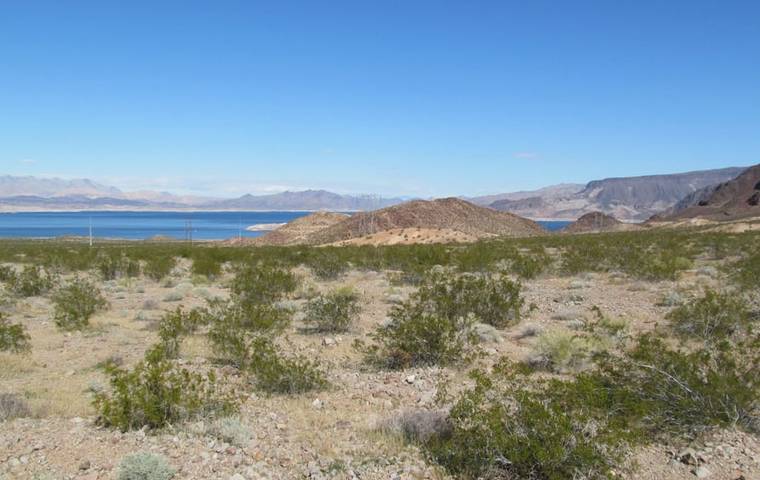 Lakeshore Road turns inland from Las Vegas Bay and turns into Lake Mead Drive. The road passes by Lake Las Vegas, a private lake with several casino resorts and numerous housing developments. Continue on Lake Mead Drive to return to Las Vegas.