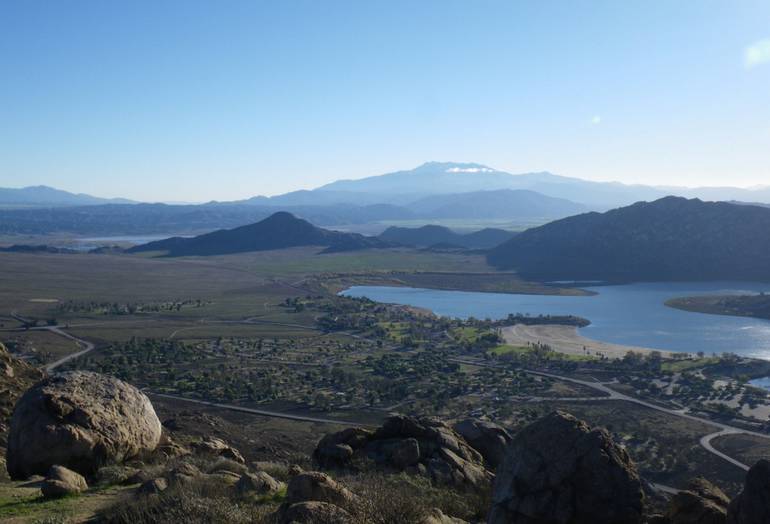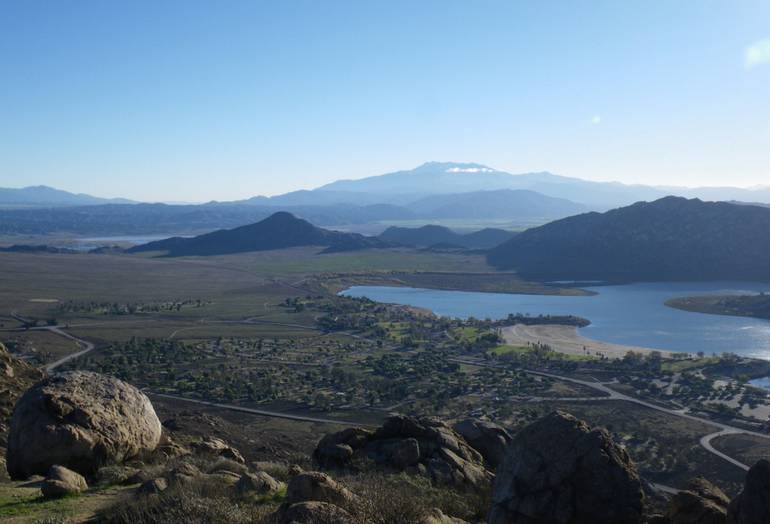 Located in the mountain-rimmed valley between Moreno Valley and the city of Perris, the Lake Perris Recreation area is one of California's most popular outdoor recreation destinations, providing a great place to escape the heat of the summer and the bustle of city life all year round.
Built-in the early 1970s as the last reservoir in the California Water Project, an average of 1.1 million visitors come to the lake each year to enjoy a myriad of recreational activities that take place in and along the lake's nearly 10 miles of accessible shoreline.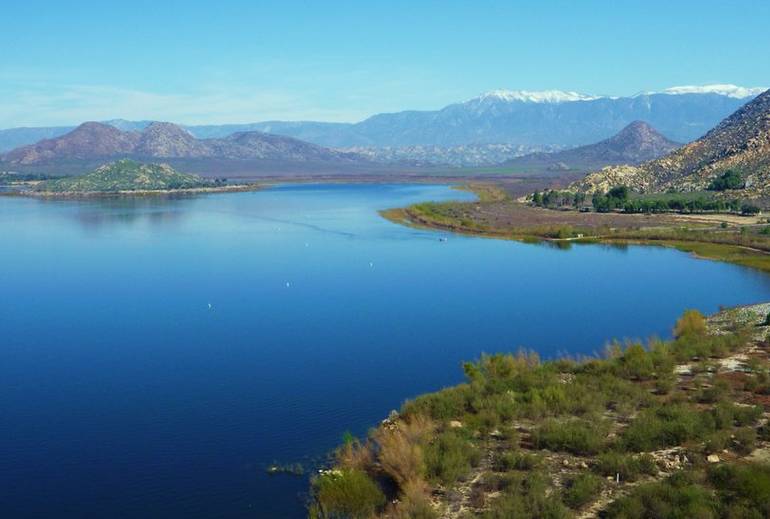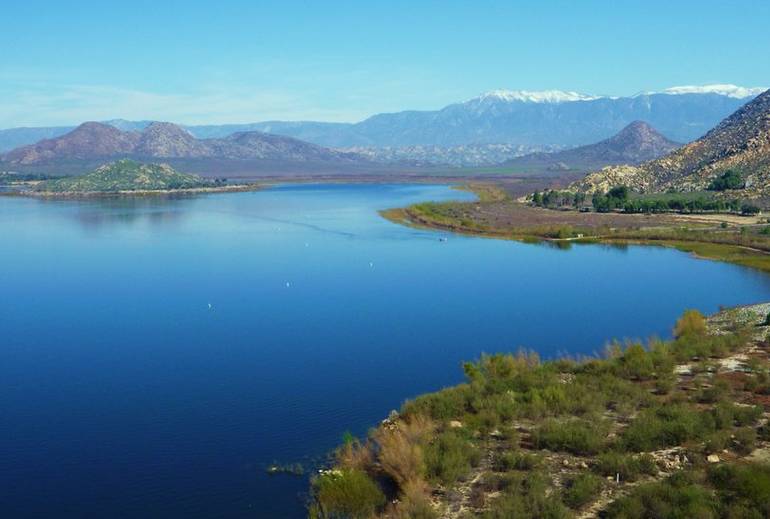 The banks have nearly 300 picnic areas, some with grilling features, and two beaches to go swimming, wading, and windsurfing. Each beach has lifeguards on duty from spring until fall, and there are changing rooms, showers, and restrooms available.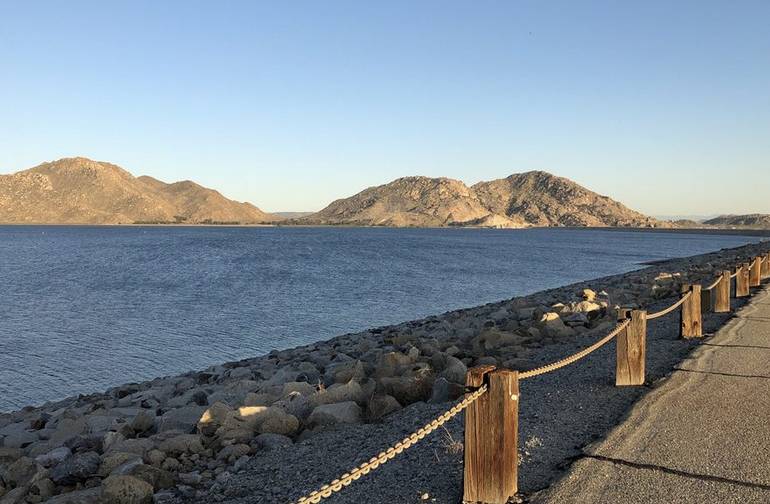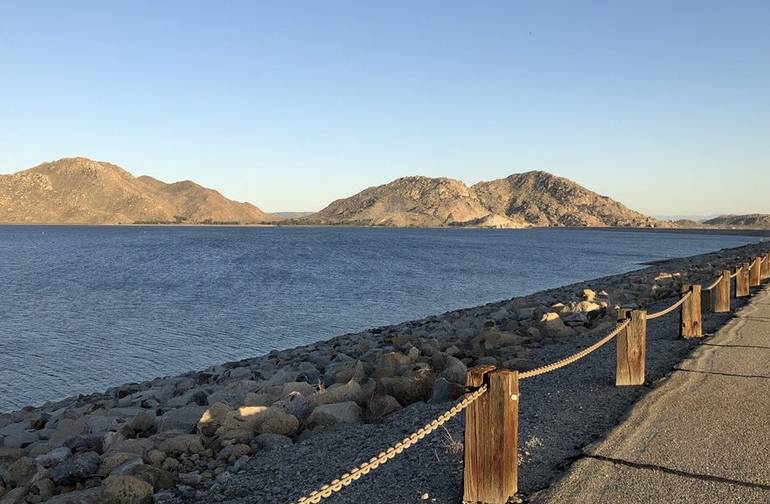 Lake Perris Recreation Area Hiking
Around the lake, visitors will find miles of paved and unpaved trails for biking, hiking, and horseback riding, including a nine-mile paved trail that encompasses the entire lake.
Another hiking trail leads to the scenic overlook at Terri Peak. In contrast, an equestrian trail leads off to a more underdeveloped area of the Lake Perris State Recreation Area, a perennial spot for springtime wildflowers. Ranger-led hikes are conducted during the spring and early summer months.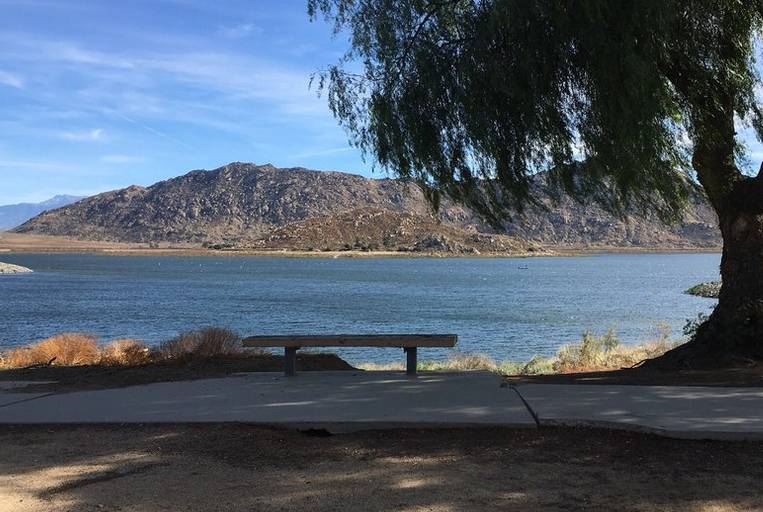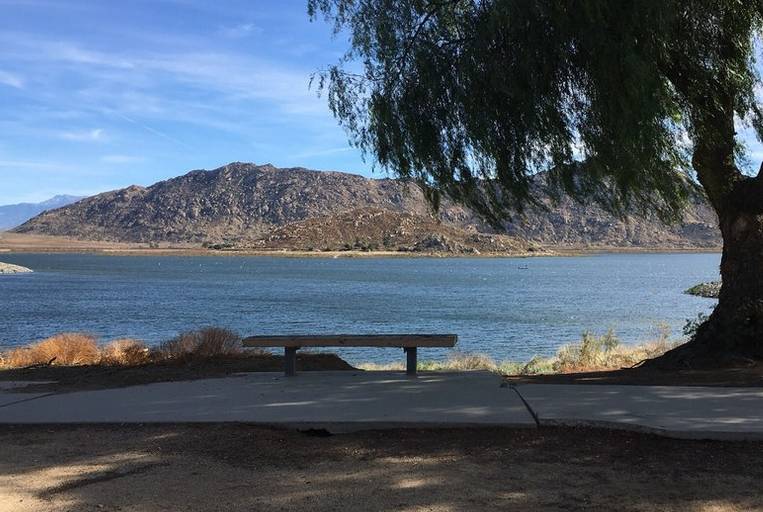 Camping at Lake Perris
For campers, there are 167 sites for tent camping and 264 paved sites which offer full electrical, water, and sewer hookups for your recreational vehicle up to 31 feet long. Each site has a table, fire ring with a grill, and water access. It's a perfect location if you like to stay from the city without leaving too many of its creature comforts behind.
Showers and restrooms are nearby. If you plan to extend your stay a little longer than a weekend, there is a camp store that carries ice, firewood, and other general merchandise if you left something behind on your vacation. Unique to Perris Lake SRA is its primitive Horse Camp, separate from the regular family camping area.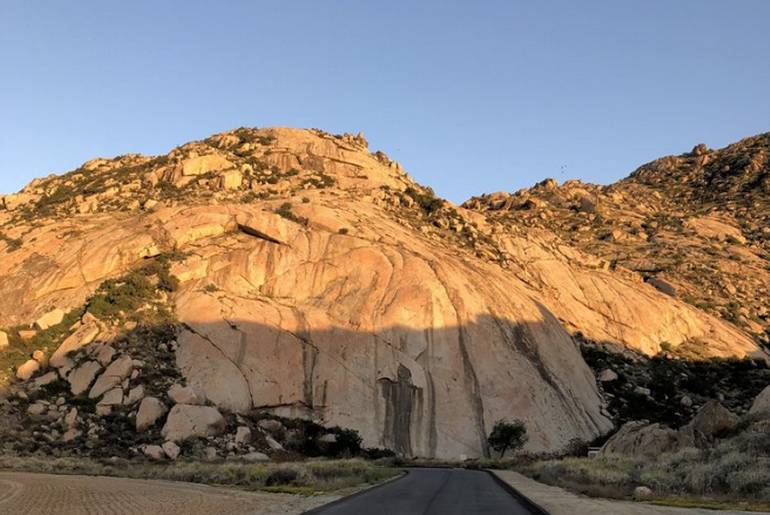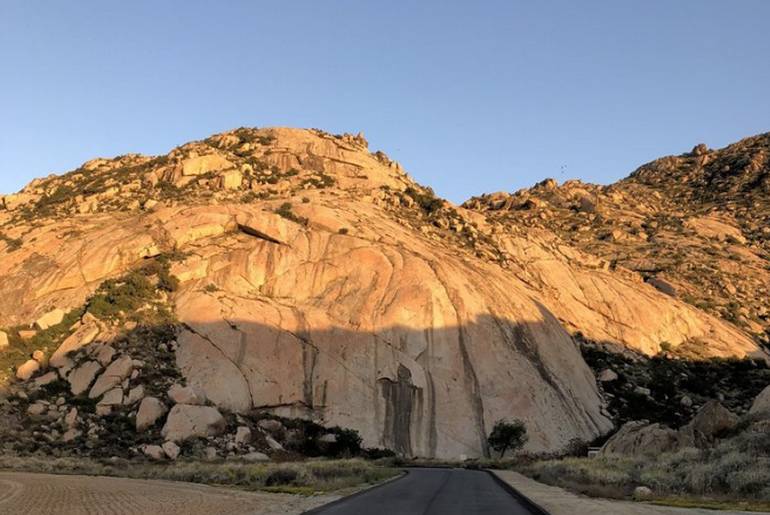 Big Rock Lake Perris
For adrenaline junkies, there is Big Rock, a popular rock climbing spot with a giant granite rock approximately 180 feet high. It's popular for most beginning and intermediate climbers but provides some opportunities for that more advanced climber.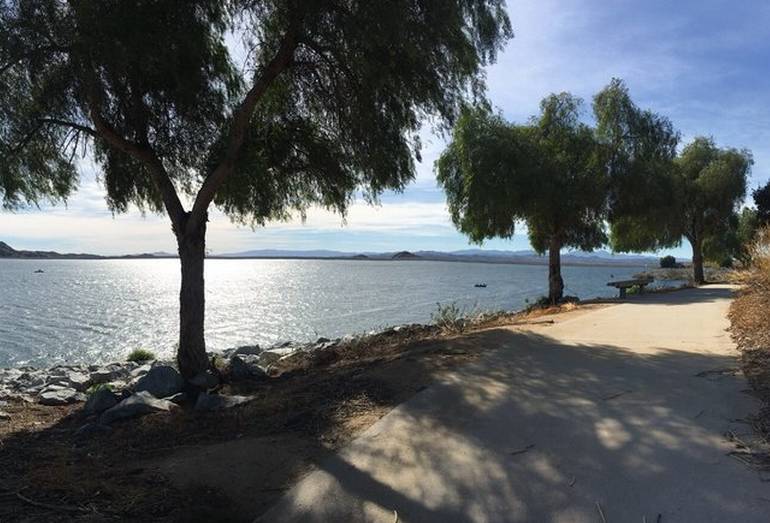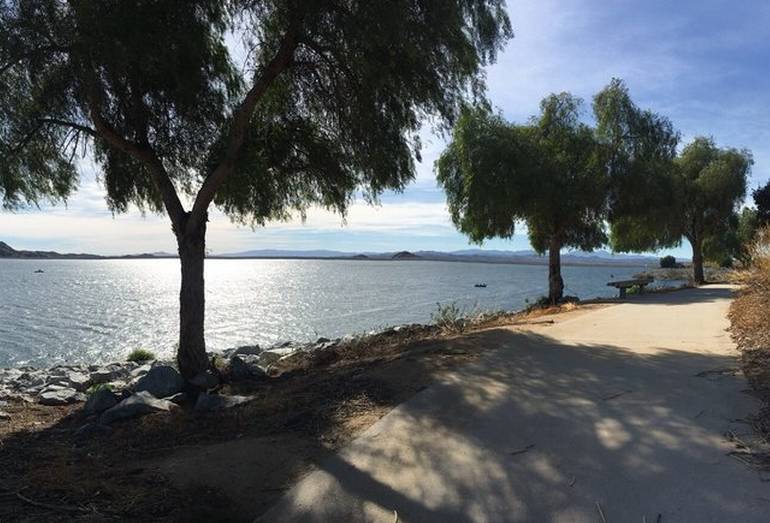 Fishing at Lake Perris
Lake Perris boasts a variety of fish that bite throughout the year. The Department of Fish and Game regularly stocks Lake Perris with Rainbow Trout during the winter months.
During normal years, the lake supports large populations of Largemouth Bass, the rare Spotted Bass, Bluegill, Red Ear Sunfish, Black Crappie, Carp, Channel Catfish, and Bull Catfish. "Accidental" lake residents include green sunfish, crayfish, and shrimp that arrive via the aqueduct.
The limit for all species is five fish per person per day, and anglers 16 years of age and older must purchase a California Department of Fish and Game fishing license, which can be obtained from the Perris Lake Marina store.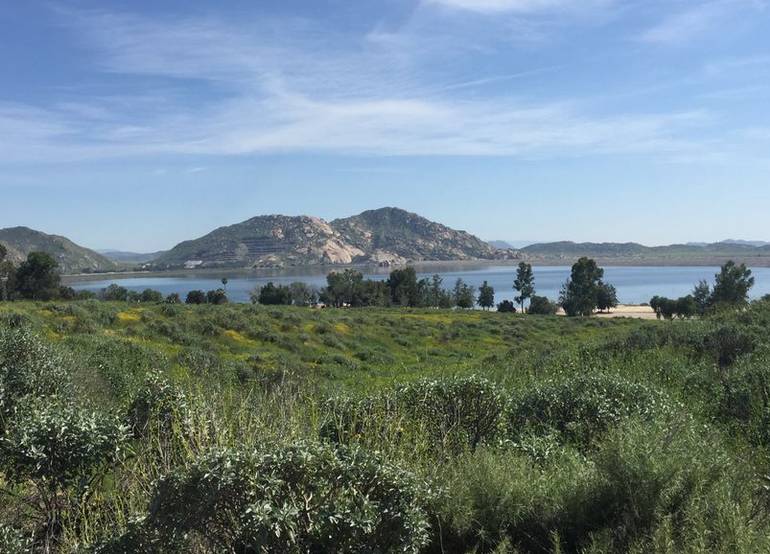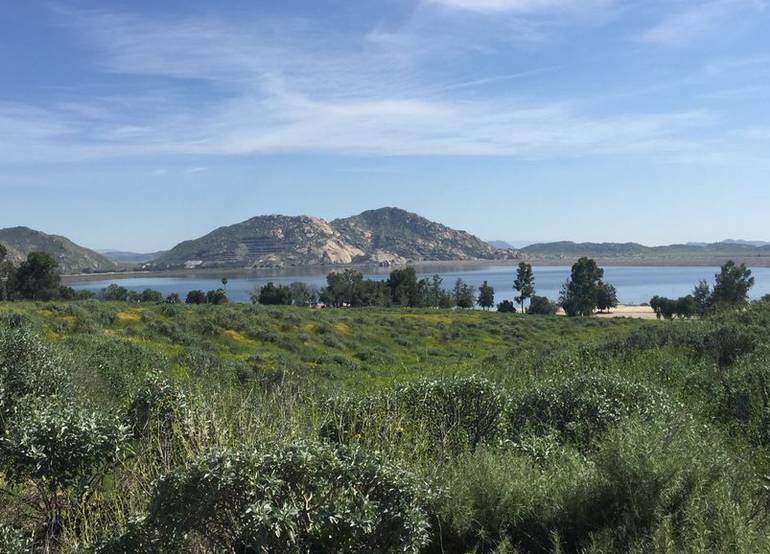 Boating Lake Perris
Visitors can fish off the marina dock for a small fee or during store hours, or they can rent a fishing or pontoon boat.
The Perris Marina also provides 200 monthly wet slips and 70 dry storage spaces, and 35 overnight slip rentals for boat owners or they can launch their watercraft from two paved boat ramps. The Marina is open year-round. Bait and tackle are sold on-site if you forget anything.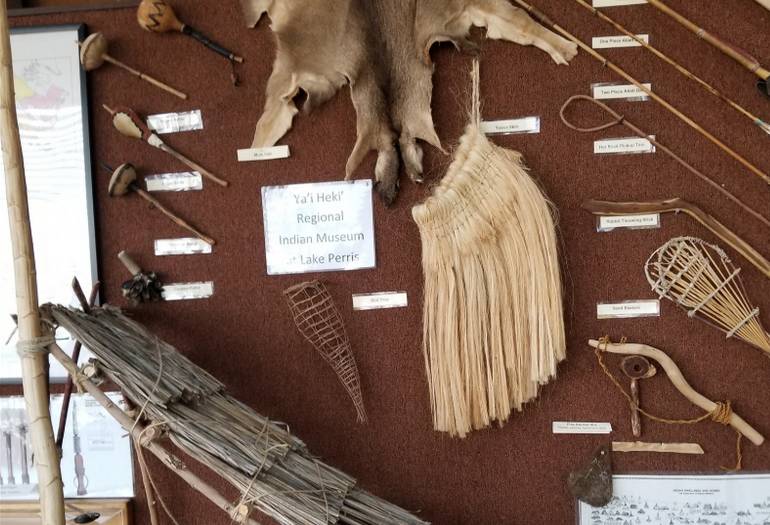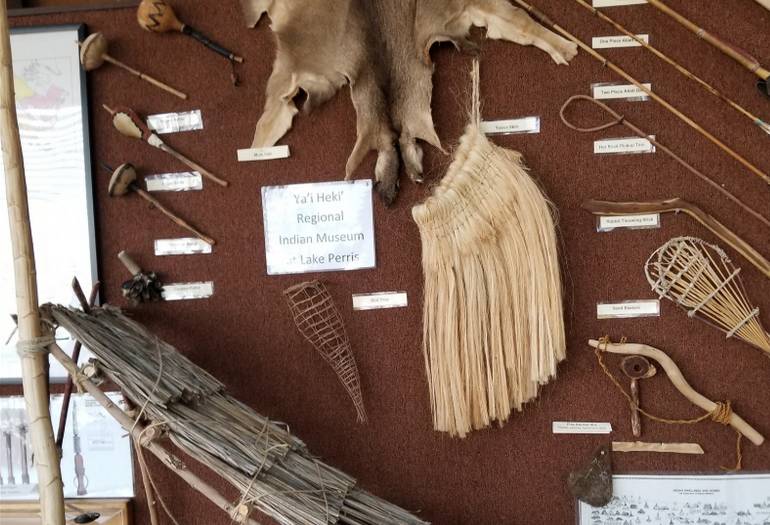 Yai Heki Regional Indian Museum
Besides the Lake itself, there is plenty to do in the area, including the Ya'i Hek'i Regional Indian Museum, an interpretive center displaying the history and cultural aspects of the native groups who call this region home. It is open on weekends from 10 a.m. to 4 p.m., and on Wednesdays from 10 a.m. to 2 p.m. website.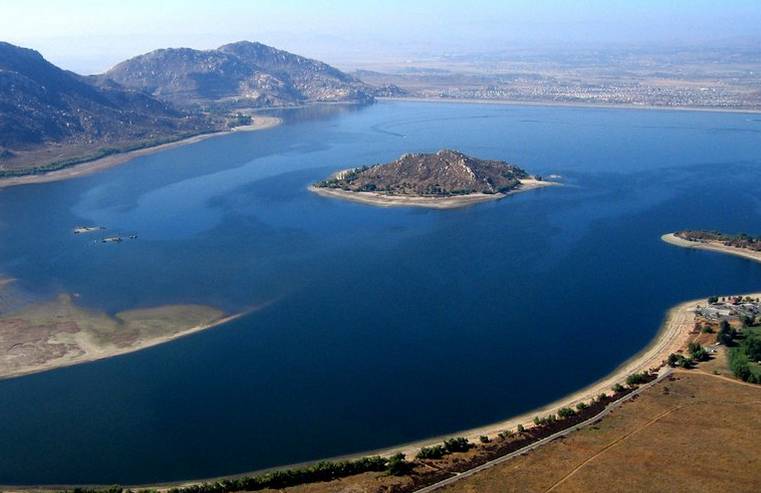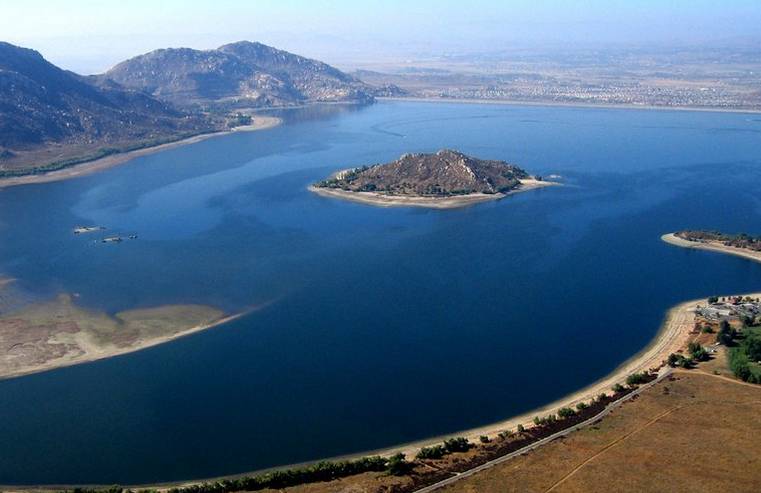 Finally, wildlife enthusiasts will enjoy more than a hundred species of birds that have been spotted at Lake Perris. Many are migratory, while others make their permanent residence here.
The lake elevation is 1,560 feet, and the temperature ranges from the 60s in the fall and spring to well into the 100s in the summers. The water temperature averages about 70 degrees, perfect for year-round water activities. Lake Perris SRA – website – is located about 65 miles south of Los Angeles, located 11 miles south of Riverside off Highway 60 or I-215.