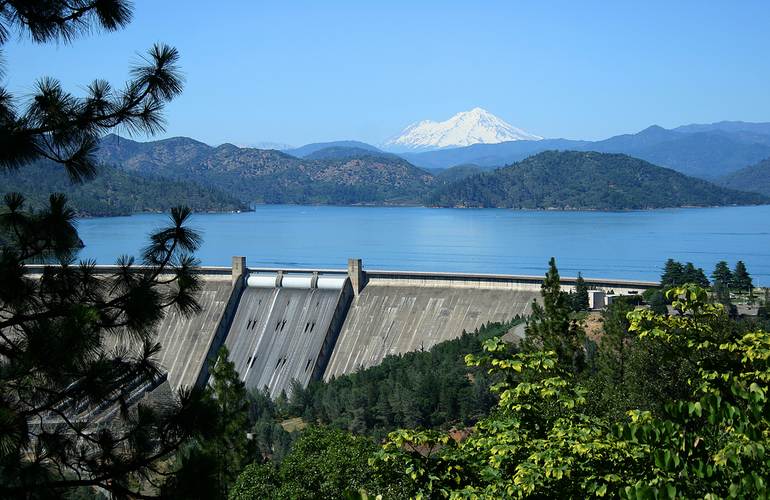 Cradled by towering pines and in the shadow of Mount Lassen, Lake Shasta is the largest man-made reservoir in California.
Lake Shasta has been a recreation destination since 1948 and is the perfect destination to water ski, fish, swim, boat or just go hang out and watch the lake.
Many visitors rent one Shasta Lake's houseboats and spend an entire vacation floating on the lake. Ski boats rentals are also available at few places around the lake.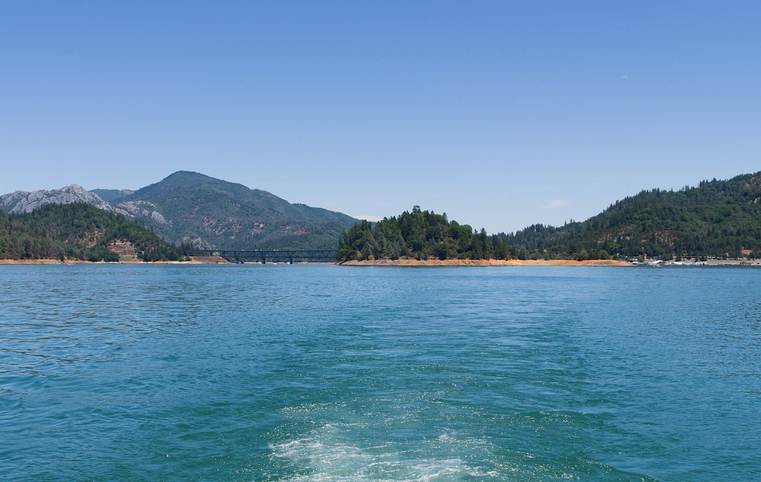 Visiting Lake Shasta What To Expect
On arrival, a good way to acquaint oneself with the region and all its offerings is by stopping at the U.S. Forest Service visitor center in the small town of Mountain.  Here you can get information, maps, and permits.
Shasta Lake is not your typical just one huge body of water type lake, the geography of the lake is uniquely formed by the four rivers flowing into it that create three "arms," each named for the river that forms it.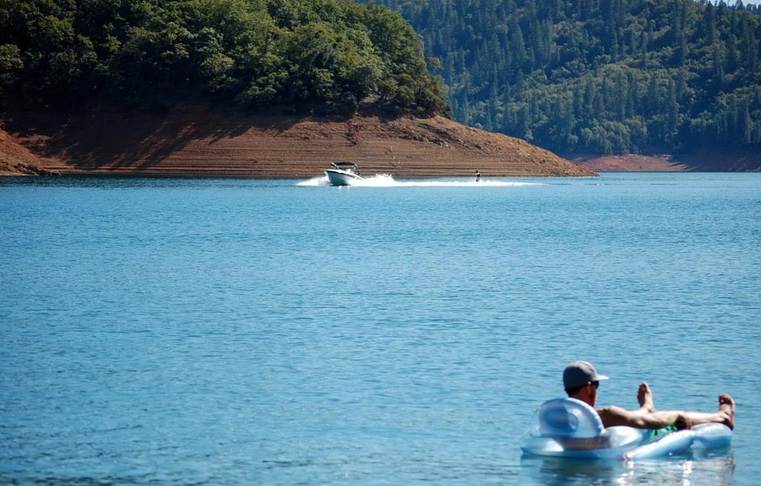 Lake Shasta Things To Do
Lake Shasta's Sacramento River arm is the busiest and most developed area of the lake.  This area begins at the north end at the Lakeshore resort where hikers can indulge in a quick day trip to Indian Creek Waterfall and end at Shasta Dam to the south.
Standing 602 feet tall and multiple football fields wide, it is the highest spillway dam in the United States and one of the largest concrete structures ever built, containing 6.3 million cubic yards of the stuff.
The outlook house near the dam offers films and displays showing highlights of dam construction during the 1940s. The second arm is the Pit River arm, the lake's longest arm which stretches nearly 30 miles.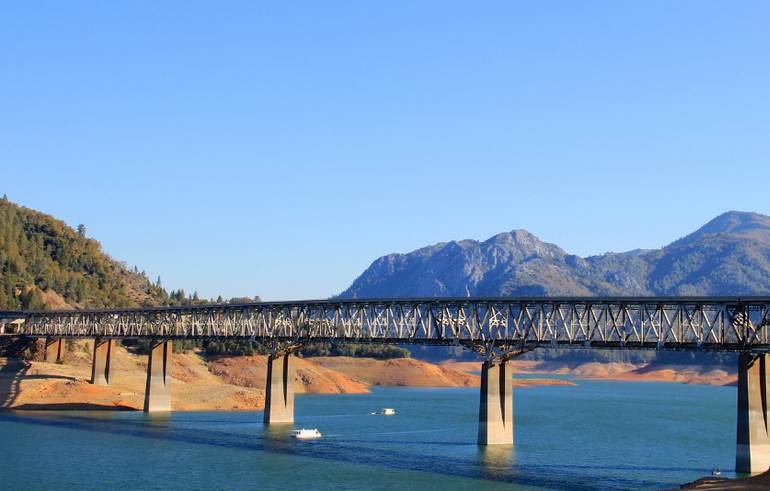 Since there are lots of dead trees in this part of the lake, it makes the upper Pit hazardous for boating and waterskiing. However, the lower part of the Pit is a wide basin with grand vistas. High above the water is Pit River Bridge, the highest double-decker bridge in the United States.
Upper Pit is known as Shasta Lake's "outback," this area is the most remote and offers no services, but does have three primitive boat access only campgrounds. Upper Pit is considered by many anglers to have the best bass fishing on the lake.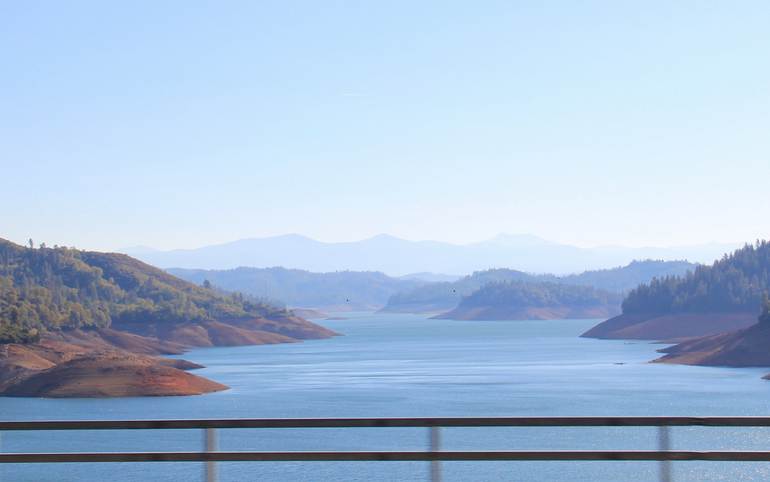 McCloud arm of Lake Shasta is home to nine campgrounds, three boat ramps, four privately owned marinas, two watchable wildlife areas, eight scenic trails, and a day use area at Bailey's Cove. It is also the stop off point for Shasta Caverns.
The Caverns are open to the public with guided tours every hour on the hour between 9:00 AM and 4:00 PM and private boats can join the tour on the east shore where the ferry ties up.
Squaw Creek Arm offers gravel beaches and numerous fingers reaching out into the channel make it one of the lake's most popular house boating areas. Because of its seclusion, this arm is also home to a large concentration of wildlife that is sure to please all nature lovers.
Lake Shasta House Boat Rentals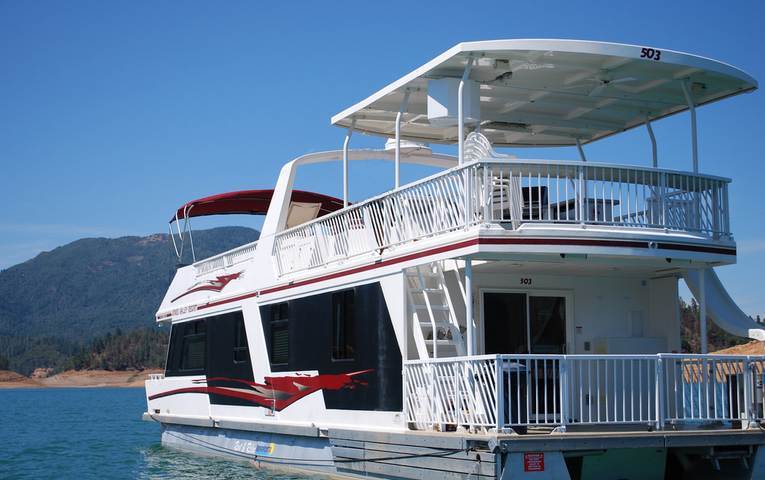 Lake Shasta House Boats sleep from six to sixteen persons. There is no better way to enjoy Lake Shasta than from a houseboat.  For information on renting a house boat, ski boat, or RV camping visit LakeShasta.com
Lake Shasta is one of the most popular house boating destinations on the west coast, so if you want to stay on a houseboat advance reservations are necessary. There are three Marinas where you can rent a houseboat Bridge Bay, Jones Valley, and Silverthorn.
Lake Shasta Camping
Lake Shasta Camping Reservations. Lakeshore East Campground – Antlers Campground – Ellery Creek Shasta Lake Boats can be moored near this campground.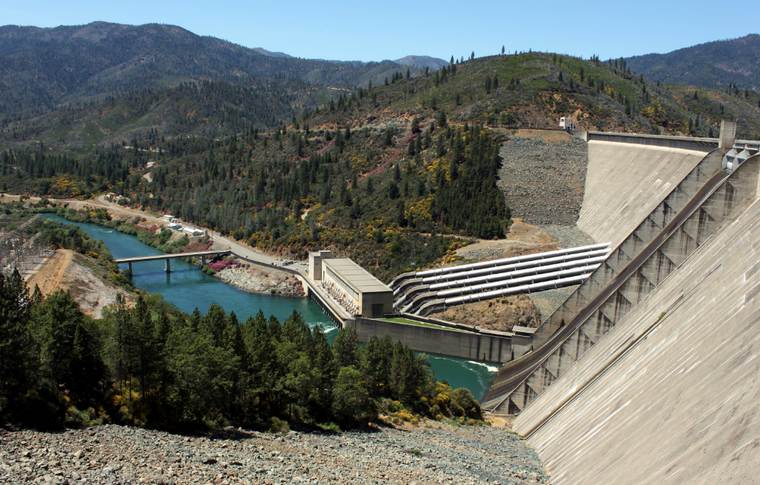 Where is Lake Shasta
Lake Shasta is perfect for a summer vacation, weekend getaway or day trip. There are plenty of lodging options including cabins, houseboat rentals, camping, and hotels.
Shasta Lake is located in northern California about 10 miles north of Redding. It is located right on Interstate 5 so it's easy to reach by car. Interstate 5 actually crosses right over Shasta Lake.
If you are traveling along I-5, just follow the signs directing you to Redding. This will get you in the general area of Shasta Lake