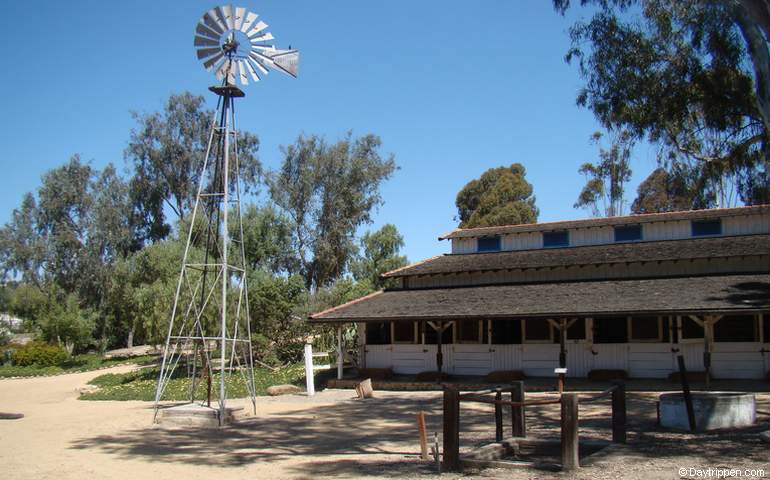 Hidden in a canyon and surrounded by houses is Leo Carrillo Historic Ranch. This former working ranchero was once owned by actor Leo Carrillo and has been restored by the city of Carlsbad to look much as it did over a century ago.
Leo Carrillo Historic Ranch is a 27-acre historic park with hand-crafted adobe buildings, windmills, and many other historic structures. When you drive down the twisting road to the ranch you take a trip back in time to the early Rancho days of Southern California.
One of the first things you notice (hear) when you enter the park is the sound of peacocks which inhabit the valley in large numbers. These beautiful but noisy birds are everywhere and add to the charm of the ranch.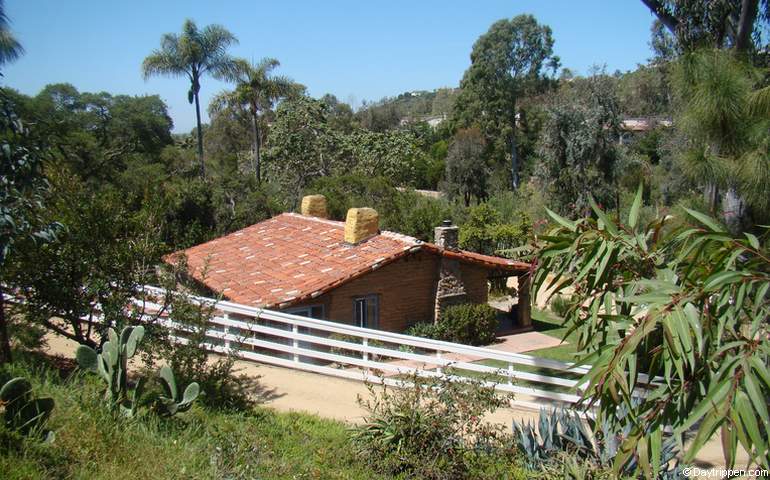 Take a self-guided tour using the free guide or on weekends, docent tours are available twice a day. The ranch looks much the same as it did when Leo Carillo used it as a family retreat. Leo purchased the ranch in 1937 which at that time was called Rancho de Los Kiotes.
The entire 840 acres cost Lee Carrillo $65,000, or $77.00 per acre. Leo continued to expand his ranch until it reached 2,538 acres. Today all that remains is 27 acres, the rest are all developed with only a few open areas.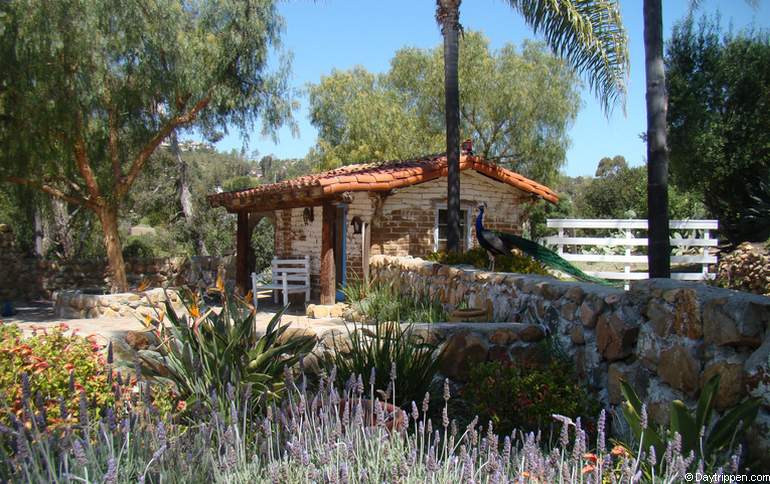 Weddings & Events Leo Carrillo Ranch
Leo Carrillo Ranch is a popular wedding and event location. Rental areas include the reflecting pool and cabana area, as well as the hacienda patio, or a combination of both which includes the use of the hacienda courtyard and the Bride's room.
Leo Carrillo Ranch can accommodate groups ranging in size up to 150 people. If you are looking for a really unique place for a wedding Leo Carrillo Ranch is defiantly worth a look.
Leo Carrillo Ranch is truly a hidden gem and defiantly worth checking out. Plan on spending about two hours exploring the ranch.
Nearby attractions include Legoland California and seasonally open Carlsbad Flower Fields.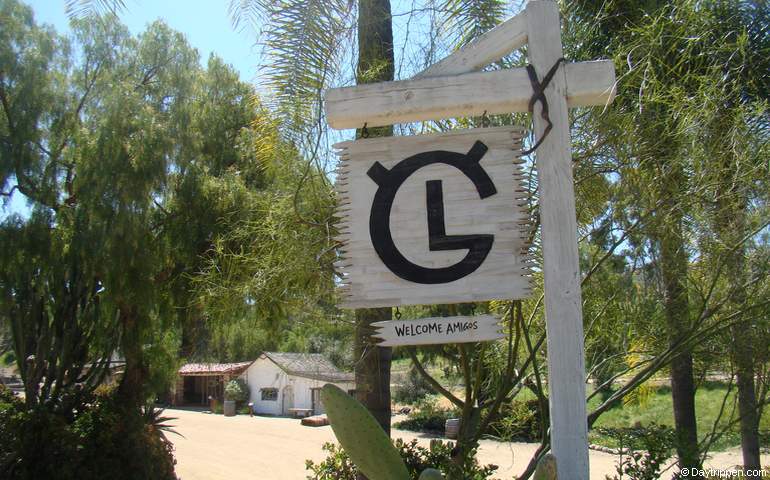 Getting to Leo Carrillo Ranch Carlsbad
Leo Carrillo Ranch is a designated Historic National Landmark that was opened to the public in August 2003 Leo Carrillo Ranch Historic Park is located at 6200 Flying LC Lane Carlsbad, CA 92009 (760) 476-1042
Admission to the park is free, but donations are always welcome. Dogs are not allowed in the park. Park hours Tuesday- Saturday 9 a.m. – 5 p.m. Sundays 11 a.m. – 5 p.m. Closed on Mondays.
Guided walking tours of the building exteriors and park grounds are available during normal park operating hours. A free brochure is available at the parking lot, visitor center, and Hacienda.
Directions from the San Diego freeway: Exit onto Palomar Airport Road turn east away from the ocean. Turn right (south) onto Melrose Drive. Turn left onto Carrillo Way and your there. There are signs posted along the road, but they are a little hard to see.