Stretching just a mile and a half along the Pacific Coast Highway in Malibu, California, Leo Carrillo State Park is a perfect destination for day use or an overnight camping trip.
With its two sandy beach areas, tide pools, and numerous coves and sea caves, this year-round paradise offers privacy and ocean access for anglers, divers, surfers, wildlife watchers, and beachcombers.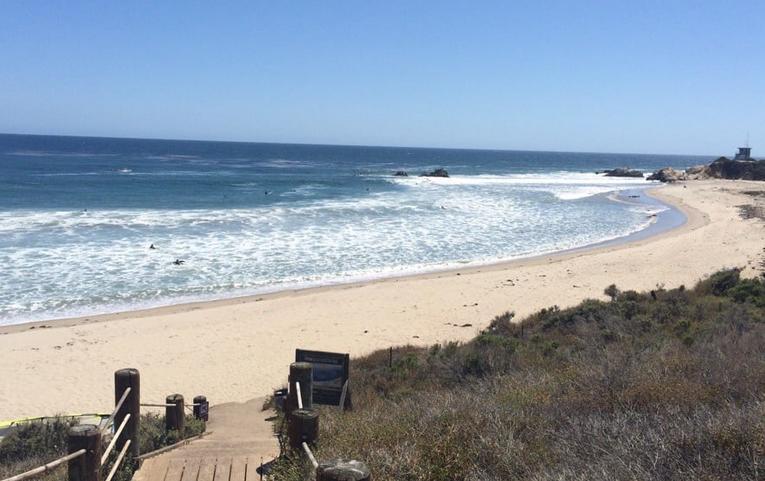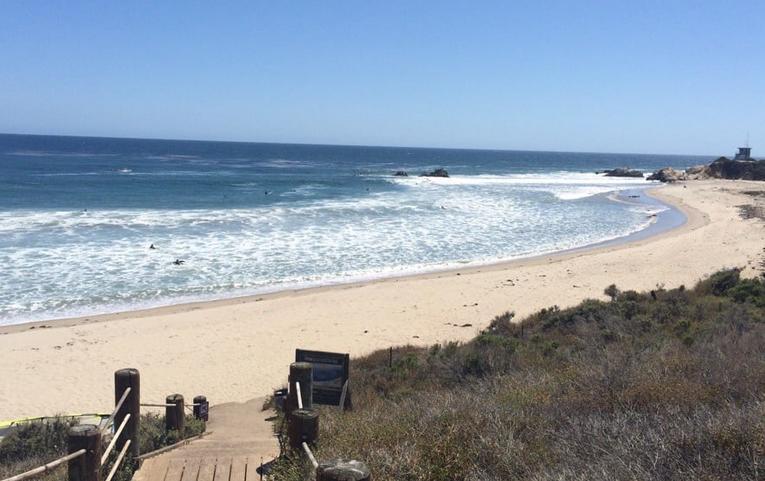 The park was named after the actor, preservationist and conservationist Leo Carrillo who served on the California Beach and Parks commission for eighteen years was widely known for his portrayal of Pancho in the 1950s TV series, The Cisco Kid.
Upon arrival, guests may want to stop by the visitor's center to view the interpretive displays or participate in the many nature walks and campfire programs are offered. The 135-site camping area at Leo Carrillo is inland from the beach in a canyon lined with giant sycamores and boasts some of the best hiking trails through the Santa Monica Mountains.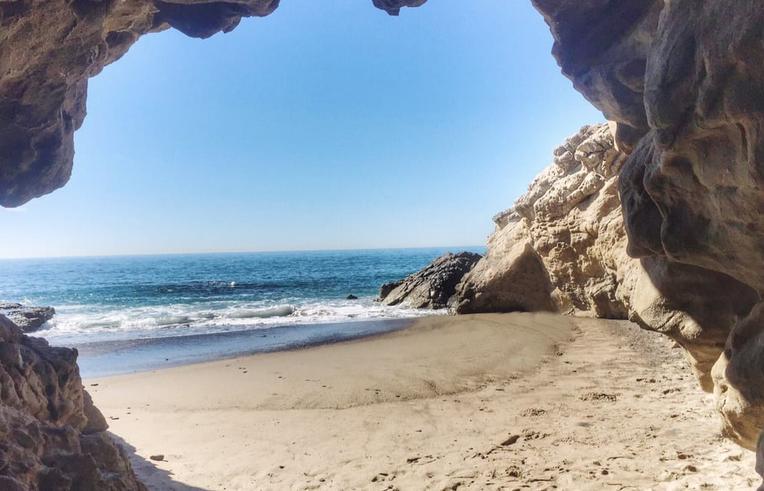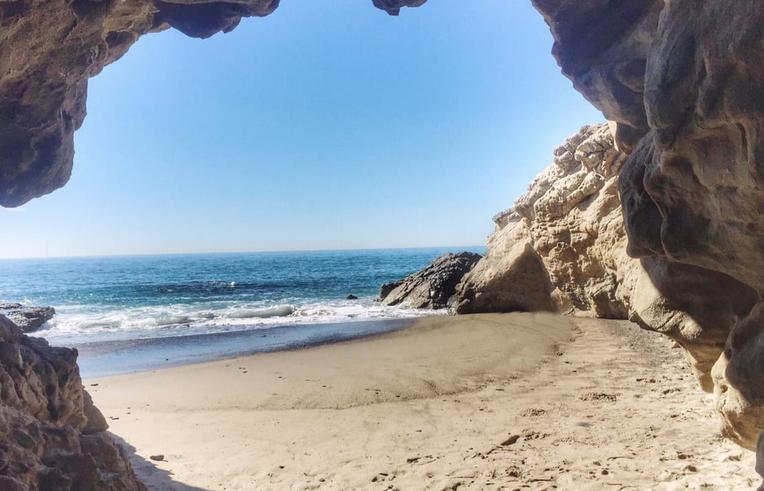 It's the true experience of gourmet LA-style camping, with the intoxicating smell of eucalyptus leaves and the lullaby of the sweet waves that lull you off to sleep. You might even hear the occasional coyote howling in the night.
The beach area is about a 5-10 minute walk from the campground and is truly amazing. You can choose to lounge on the sandy beach or hike up a little bit to cliffs to catch a bird's eye view of the waves crashing down below.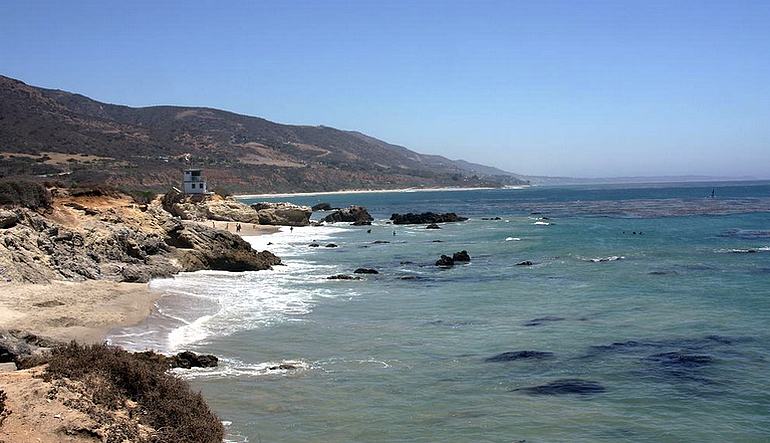 From the cliffs, visitors might catch a glimpse of gray whales migrating along the coast as well as pilot whales, orcas, dolphins, harbor seals and sea lions that also inhabit the area.
The region is home to an abundance of sea and land-dwelling wildlife, and at the mouth of Arroyo Sequit, tide pools are exposed twice daily at low tide. You may see limpets, turban snails, anemones, sea slugs, sea urchins, sea stars, mussels, tube worms, algae, surf grass and kelp beds that are home to a variety of bass, surfperch, sheepshead, halibut, thresher shark, Corbina and white sea bass that brings anglers from miles around.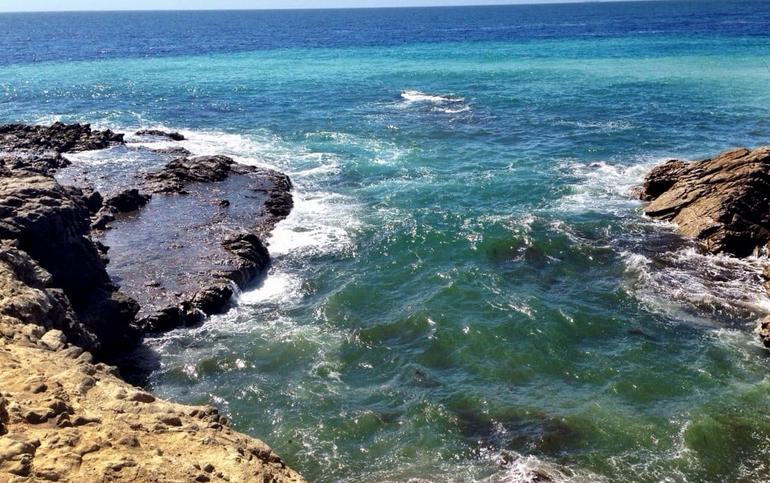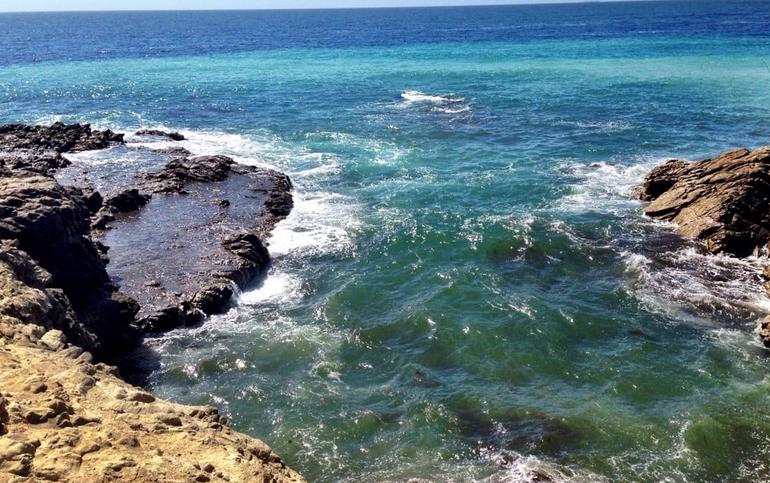 Hikers have a choice of gentle or more energetic walks. Yellow Hill Fire Trail, suitable for all ages, offers panoramic views of the beach, and on a clear day, you can see Anacapa, Santa Catalina, and Santa Cruz Islands.
The steeper Nicholas Flat Trail meanders through wildflowers and various plant communities to a serene pond. Bird watchers both experienced and the novice will appreciate the many species that nest at Leo Carrillo. Pelicans, gulls, grebes, and cormorants glide overhead and winter species include migratory Heerman's gulls, loons, and surf scoters.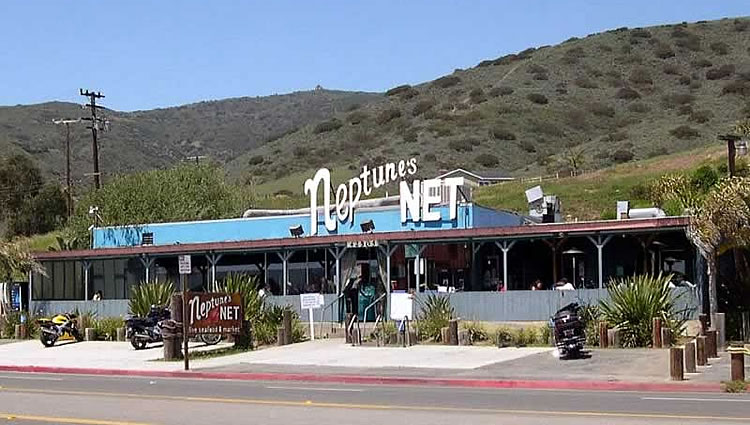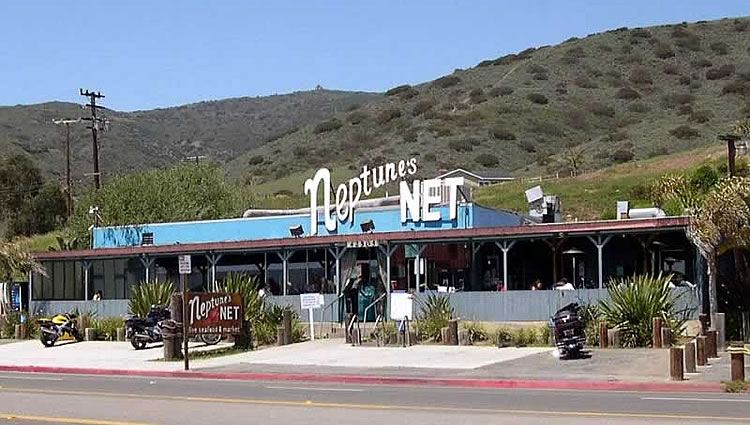 Just north of the park is one of the area's coolest attractions – Neptune's Net. This tiny little shack sticks out amongst all of the luxury homes in nearby Malibu. It's been used in multiple movies and TV shows like Point Break and the Fast and the Furious.
The atmosphere is casual with surfers in their wetsuits, bikers with leather chaps, couples, and families that have dropped by after a long road trip for a steaming cup of Neptune's famous New England clam chowder. It's definitely worth the side trip.
Leo Carrillo State Beach Camping
The camping area at Leo Carrillo State Beach is inland from the beach in a canyon lined with giant sycamores. There are 135 campsites including several group sites. Campground Reservations
A small general store is located in the campground where you can grab some snacks and other items. March 16th through October 16th Occupancy is limited to 7 consecutive days in each of the above campgrounds.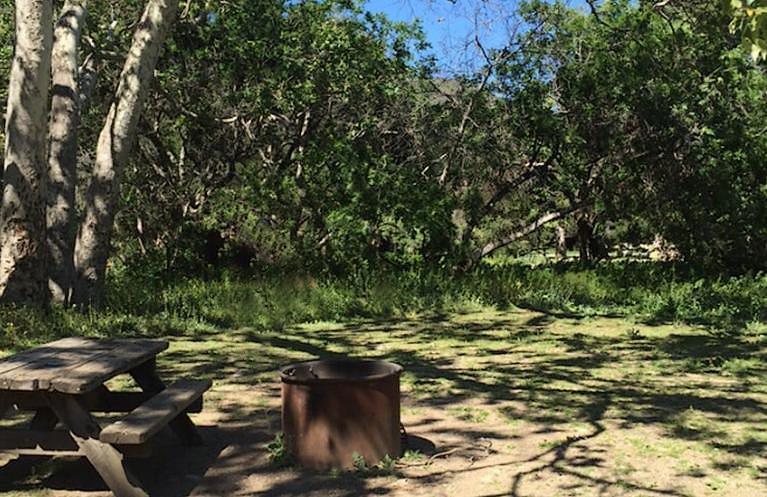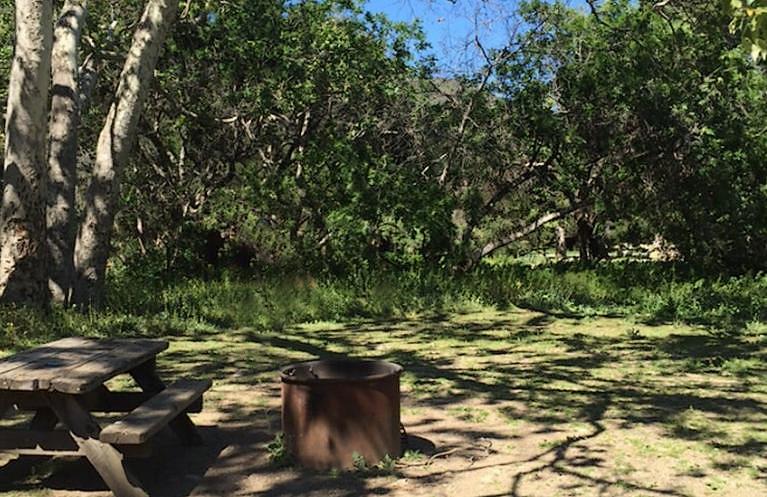 Following the 7 Day limit, there must be a 48 hour period of vacancy beginning 12 noon on the check out day to 12 noon of the second day before the same person, group, vehicles or equipment may occupy that campground. Leo Carrillo is open and can be reserved Year-Round.
Parking is plentiful inside the park or if you don't mind walking free parking can be found along Pacific Coast Highway (no parking 10 pm – 5 am). Campsites can be reserved six months in advance.
Leo Carrillo State Beach is located just north of Zuma on PCH and 28 miles north of Santa Monica. There is no clear marking except for a brown state beach sign. It's also one of the few beaches in L. A. that are dog-on-leash friendly.