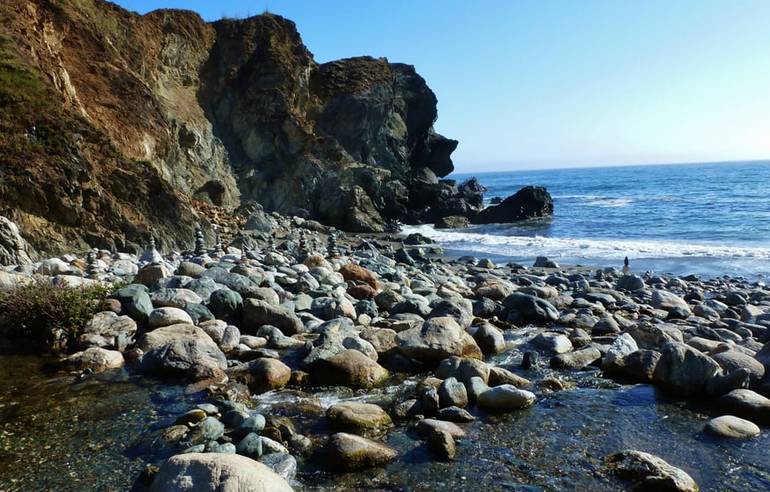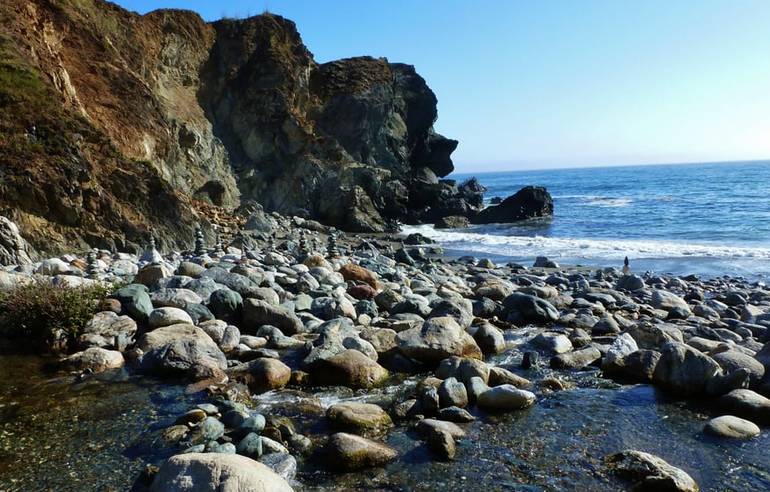 Limekiln State Park is located in the heart of Big Sur and features a 100-foot waterfall, Redwood trees, and miles of rocky Big Sur coast. Camping and hiking are the most popular activities at this remote state park.
The most prominent features at the park are Limekiln Creek's 100-foot waterfall and ruins of stone furnaces that were used to produced lime in the late 1890s. Limekiln Beach State Park is a little over 700 acres and well worth a visit for a day trip or overnight camping adventure.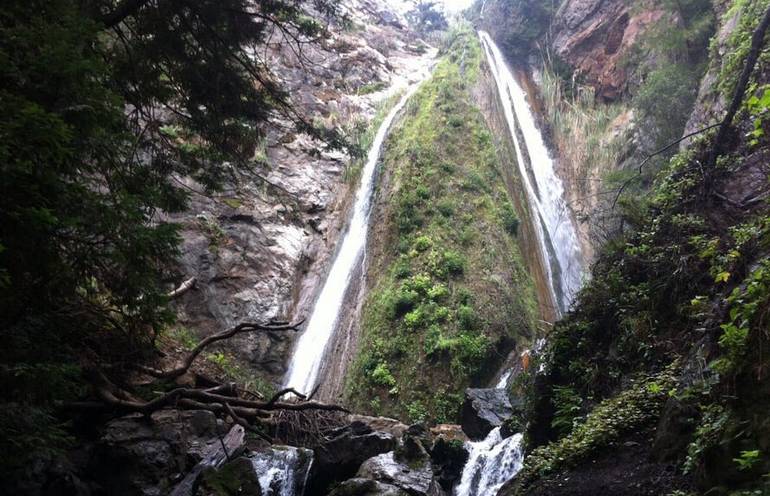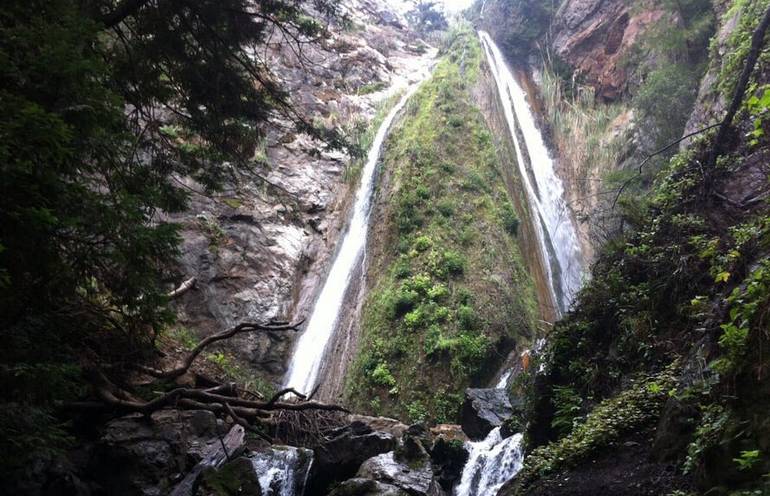 Hiking Limekiln Beach State Park
The three main trails are Lime Kiln Trail, Waterfall Trail, and Hare Creek trail.
Kiln trail is an easy 1/2 mile trail up to the smelting ruins of the processing plant. Lime was only extracted from 1887 to 1890. The nearby limestone quarry was mined out, and most of the redwoods that fueled the kilns had already been cut down. Easy hike.
Waterfall Trail is the most popular trail in the park and leads to a mostly year-round waterfall. This trail is slightly more complicated than the other trails, especially if you want to hike up to the bottom of the falls. Creek crossings are required on the falls trail. Moderate hike.
Hare Creek trail follows a babbling brook up a side canyon. The path is surrounded by redwood trees.

Limekiln State Park Campground
Limekiln State Park features 24 campsites along Limekiln Creek. Sites 5 -12 are the closest to the beach; however you can expect some road noise from the highway. Sections 1, 2, and have partial ocean view underneath the bridge. The rest of the sites are scattered up the canyon and are nearer the trailheads. Campsites along the creek are more private than the ocean view sites.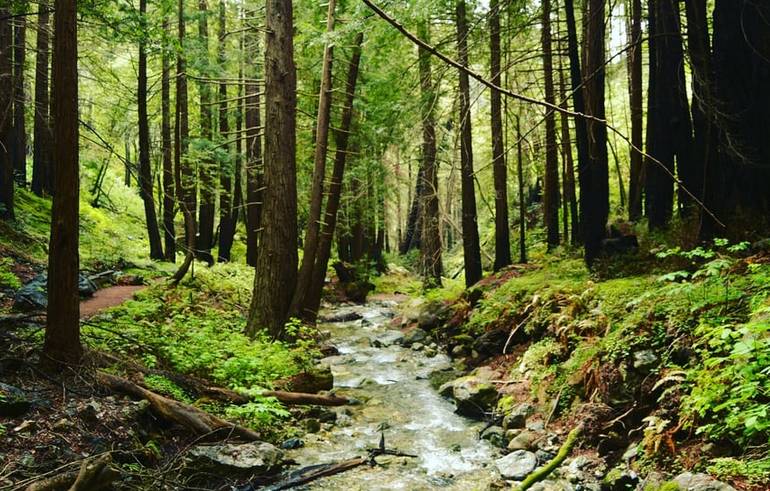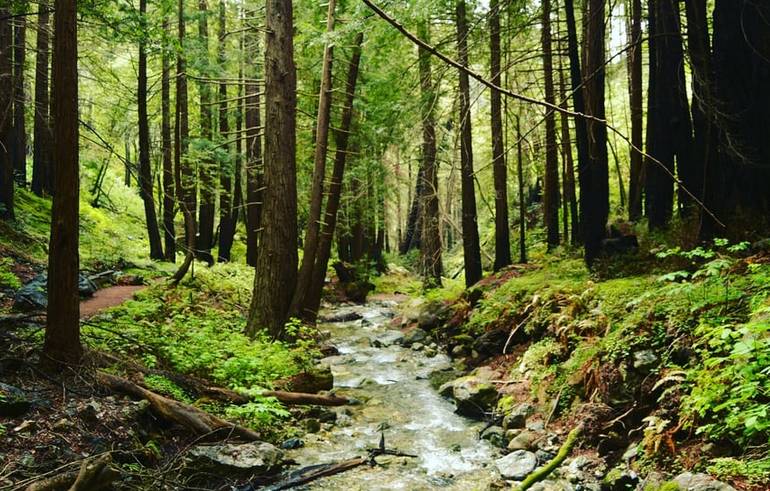 Limekiln Beach
Limekiln beach can be accessed from the campground underneath the Cabrillo Highway Bridge. Not too much sand here but plenty of rocks and boulders. Limekiln Creek runs through the beach into the Pacific ocean. Swimming and fishing are not advised due to rough surf and cold water.
Before You Go
Beach campsites are tightly squeezed together.
Day use hours are 8 a.m. to sunset.
In the summer campsites can hard to find without reservations.
No nearby stores. Pack everything you need!
Dogs are allowed but must be kept on a leash.
RV length limit is 24 feet, and trailer length is 15 feet.
Nearby Limekiln Beach. Kirk Creek Campground is 10 miles south. Pfeiffer Big Sur State Park 12 miles north. Road conditions and campsite reservations can be found here. Limekiln Beach State Park address is 63025 CA-1, Big Sur, CA 93920. Phone: (805) 434-1996.