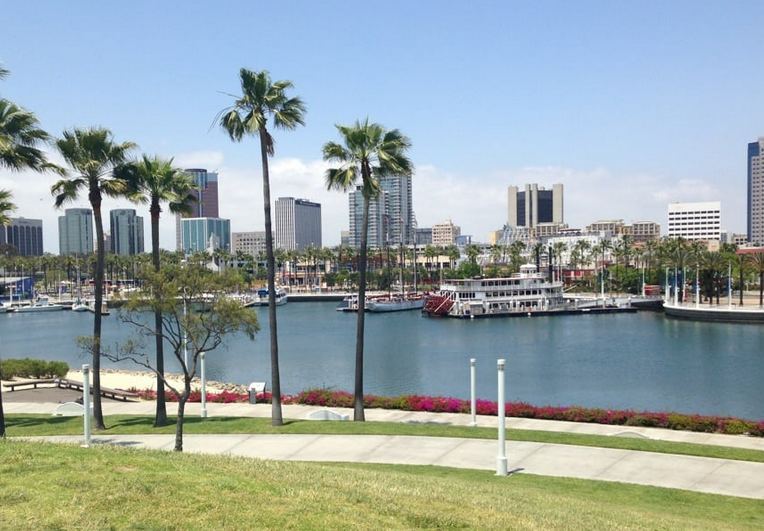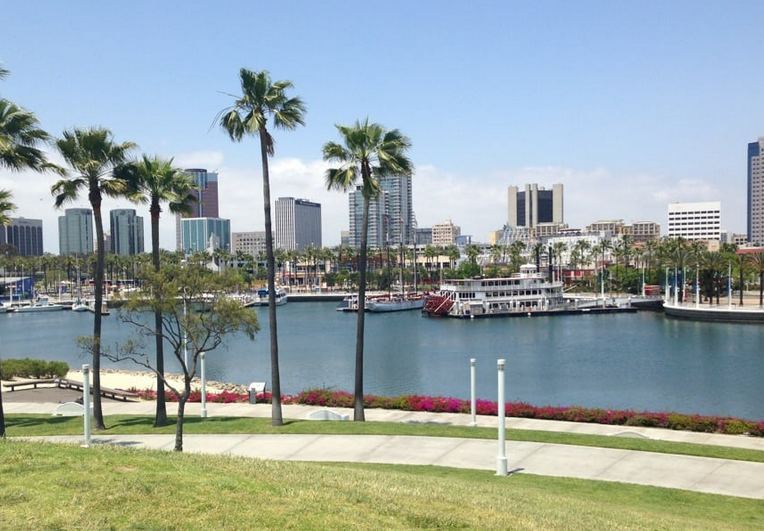 In the past, Long Beach, California, was best known for its rich civilian and military maritime heritage. But today, the city is an epicenter for arts, culture, and cuisine, all in a resort-like oceanfront atmosphere.
With its moderate climate, Long Beach can be enjoyed during any season throughout the year. Visitors to the area will never be bored with plenty of indoor and outdoor activities, day, or night, for all ages.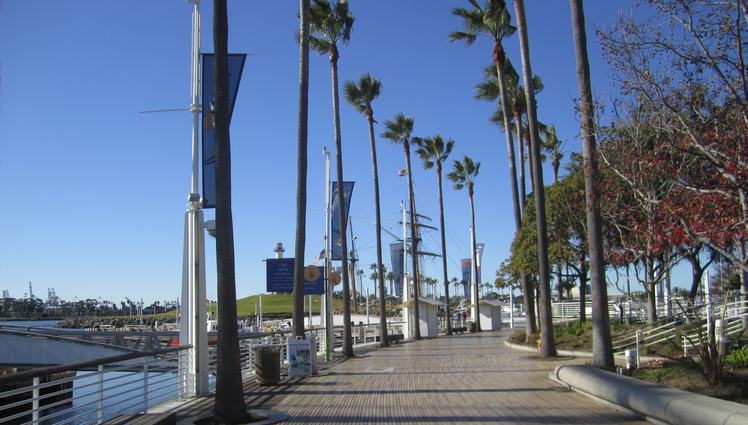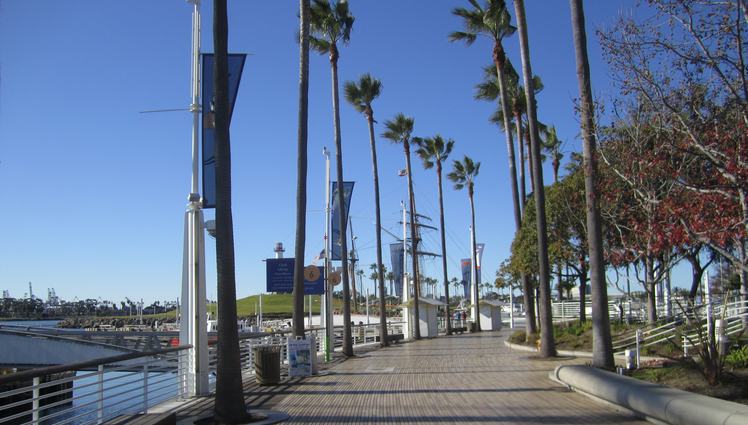 1. Rainbow Harbor
The entertainment center of Long Beach is Rainbow Harbor. An area offering a multitude of activities that are all within a short walk. The "boardwalk" that winds around Shoreline Village takes you past sea-going vessels, ranging from huge excursion boats to commercial fishing vessels. You can spend the afternoon strolling along and taking a break for lunch at several restaurants with large outdoor patios overlooking the water.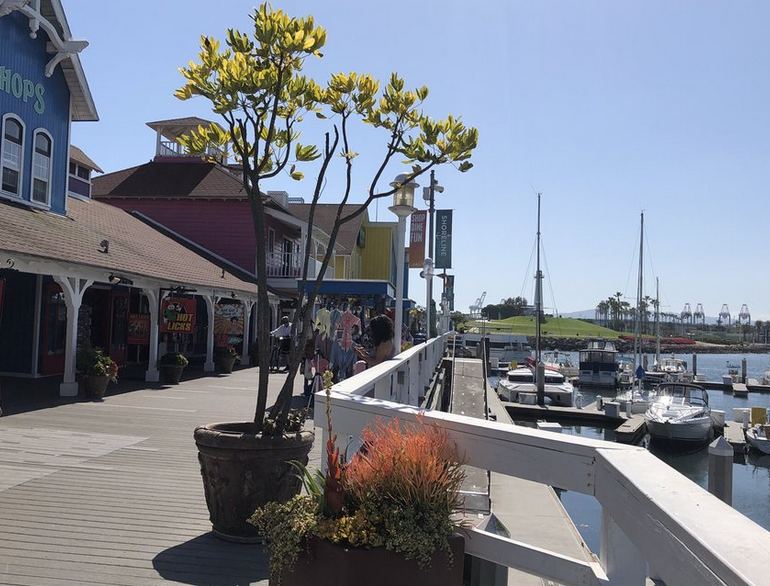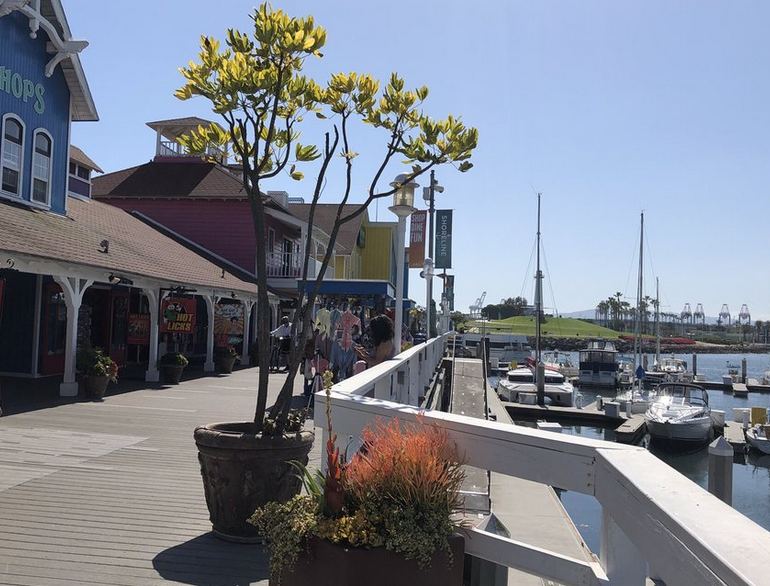 2. Shoreline Village
The Village is a kid-friendly environment, too – and guests will find the Pelican Pier Carousel and Arcade with its huge candy shop, a great place to occupy the little ones. You can also purchase tickets for harbor cruises, whale watching excursions, deep-sea fishing trips, or dinner cruises, as well as signing up for sailing lessons or renting personal watercraft. Website.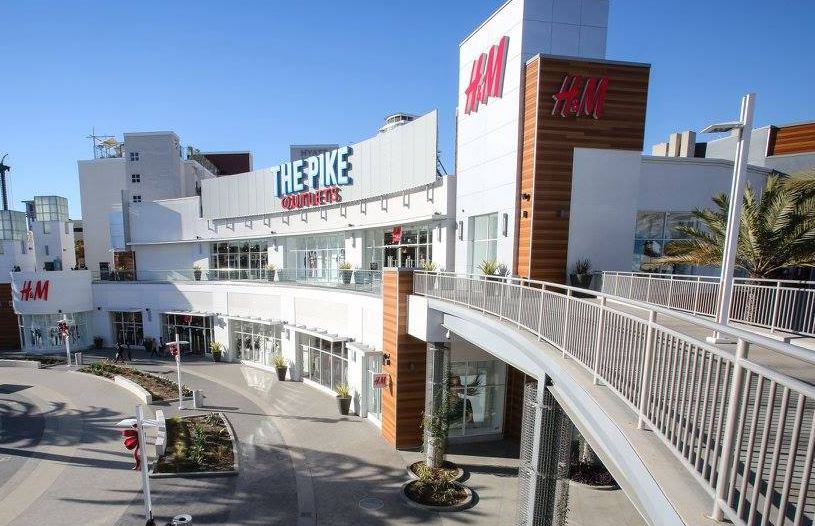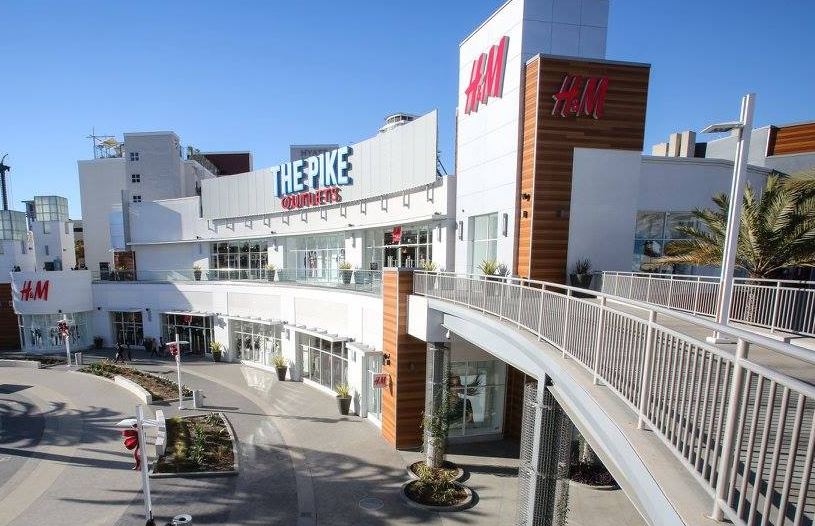 3. The Pike Outlets Long Beach
The Pike Outlets is a mix of retail and outlet stores, a Cinemark Theatre, and several restaurants. Take a ride on the Ferris Wheel and enjoy views of the Long Beach Harbor and skyline. There is also a classic wood carousel built-in 1920 adjacent to the Ferris Wheel. The roof of the current carousel building is a close match to the original 1902 Pike Amusement Park carousel and is about the only reminder of the old Long Beach Pike. A pedestrian bridge from Rainbow Harbor to the Pike Outlets. 95 S Pine Ave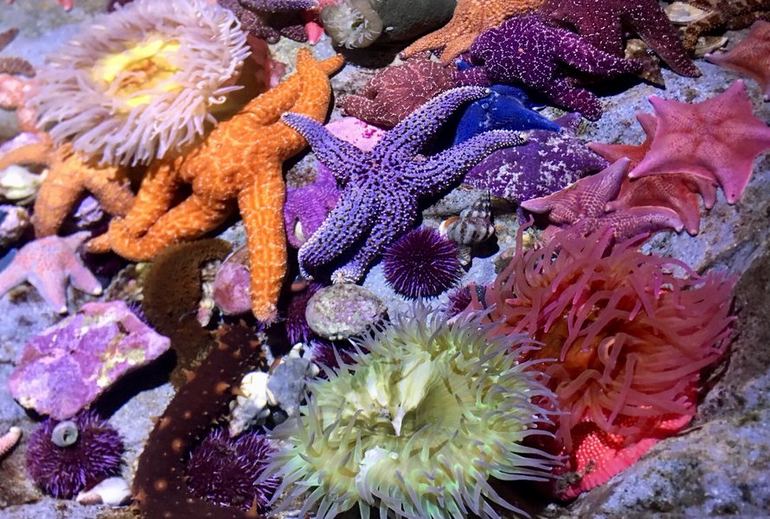 The Aquarium of the Pacific is home to hundreds of ocean animals and features major habitats and focus exhibits. Visitors, young and old, can easily spend half a day wandering through the hallways lined with brightly illuminated aquariums filled with fascinating sea life. One of the more popular displays at the Aquarium is Shark Lagoon, with more than 150 sharks. There are also exhibits on Southern California/Baja, Northern Pacific, and the Tropical Pacific.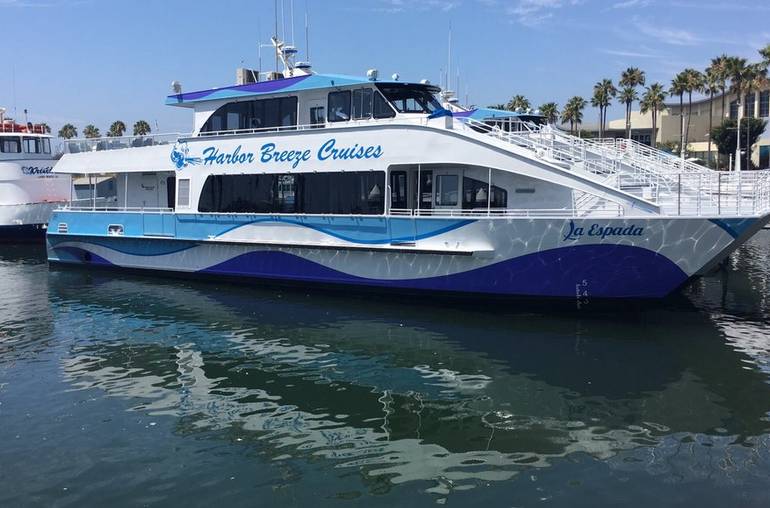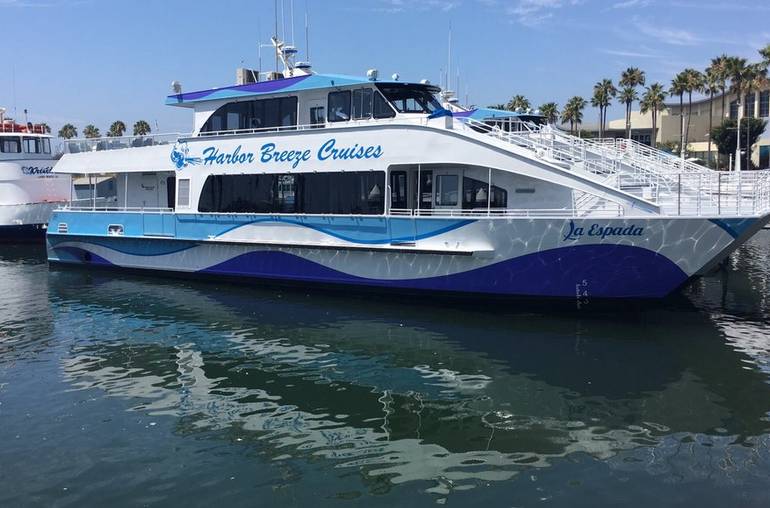 5. Harbor Breeze Cruises
Operating out of Rainbow Harbor Harbor Breeze Cruises offer a variety of trips from whale watching adventures to a scenic 45-minute harbor tour. The harbor tour is great for first-time visitors. You get an up-close look at the world-famous Queen Mary. Then cruise by port facilities and see container ships worldwide; you might even see California Sea Lions frolicking in the harbor. More info.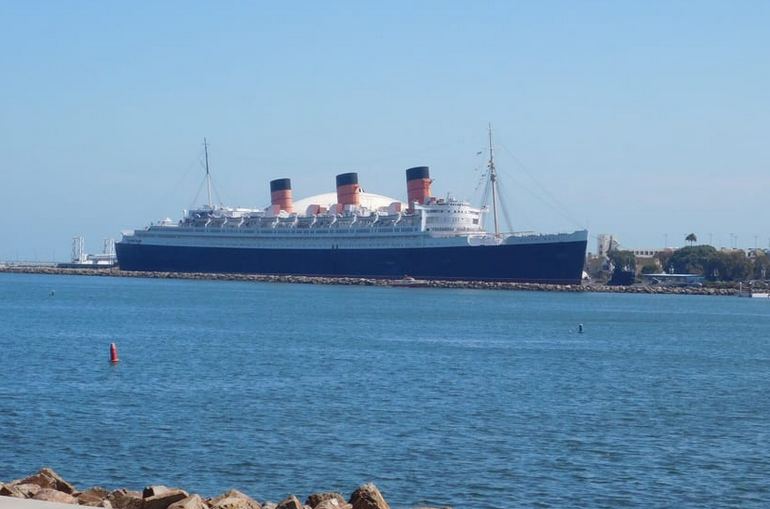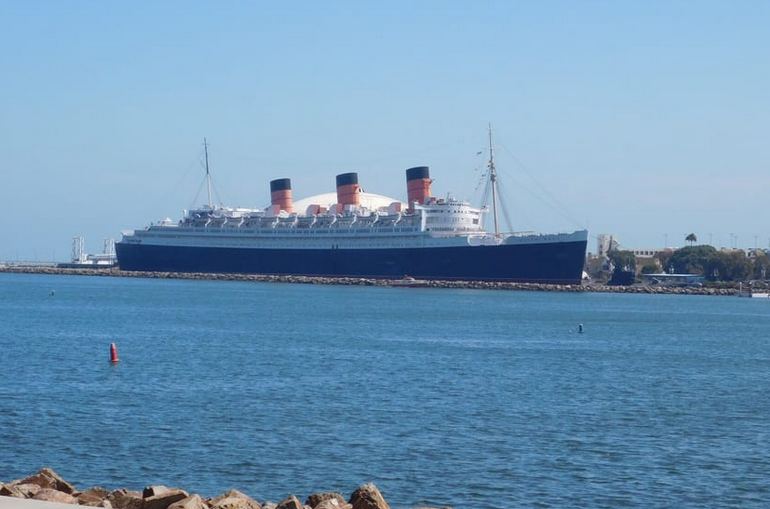 6. RMS Queen Mary (
Closed – No re-opening date

)

Directly across the harbor and jutting out of the ocean like a massive aquatic skyscraper is the RMS Queen Mary. This historic luxury passenger liner was launched in 1934. It made 1,001 Atlantic crossings from the US to Europe, including its time serving in World War II as a troop transport ship called the Gray Ghost, before being retired in 1967. Guests can tour this grand old ship and even spend the night on it.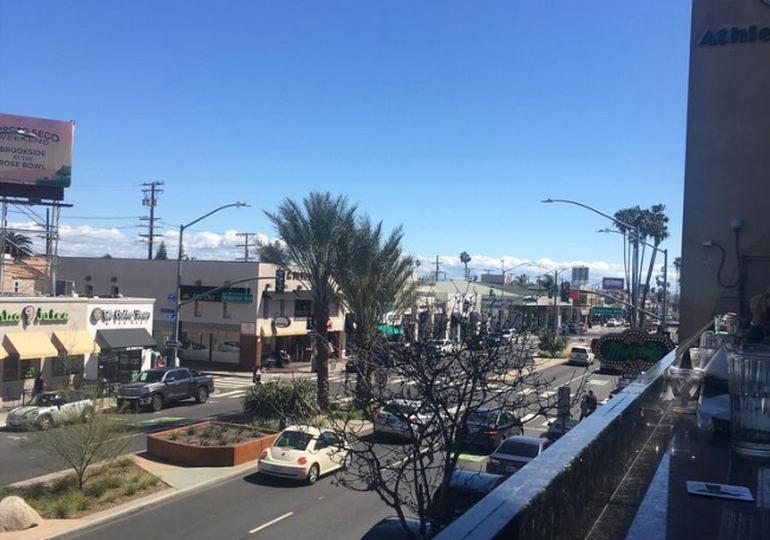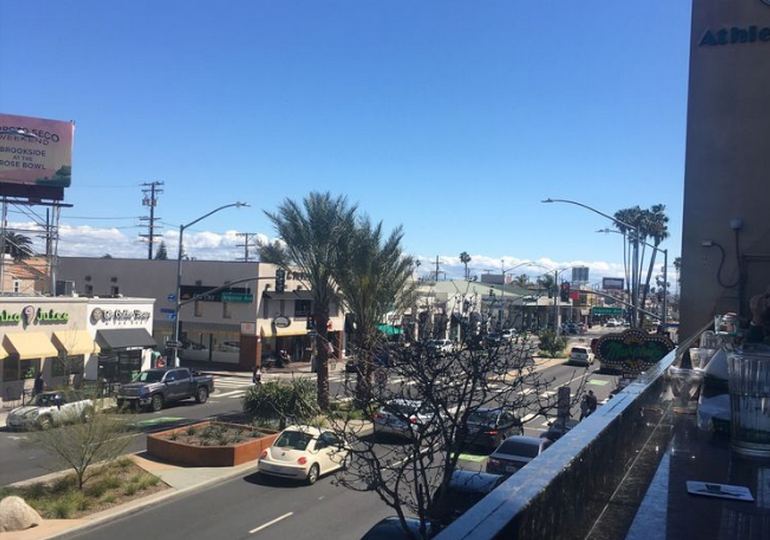 7. Belmont Shore
If you still have time after exploring Rainbow Harbor and the surrounding area, a side trip to nearby Belmont Shore should defiantly be on your itinerary. Located just 3.5 miles south on East Second Street, Belmont Shores is a small district in Long Beach with a unique blend of gourmet bistros, trendy clothing stores, and some of the best nightlife in the entire South Bay. It's a great place to have dinner and unwind after a busy day.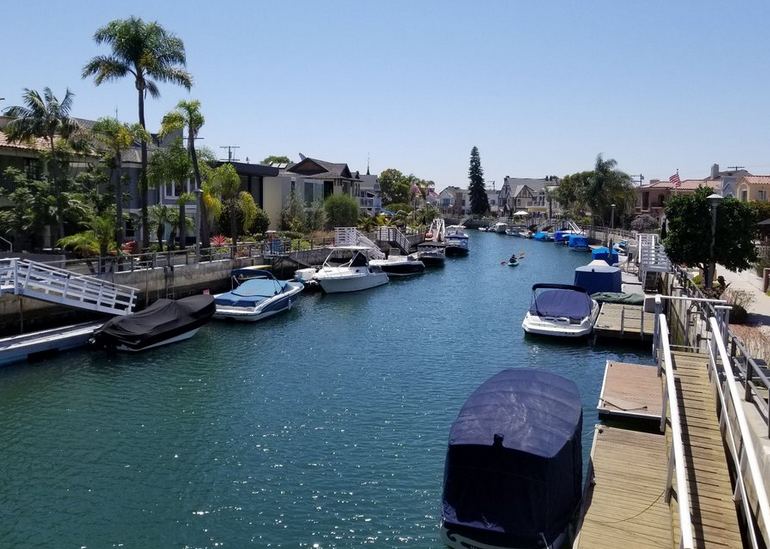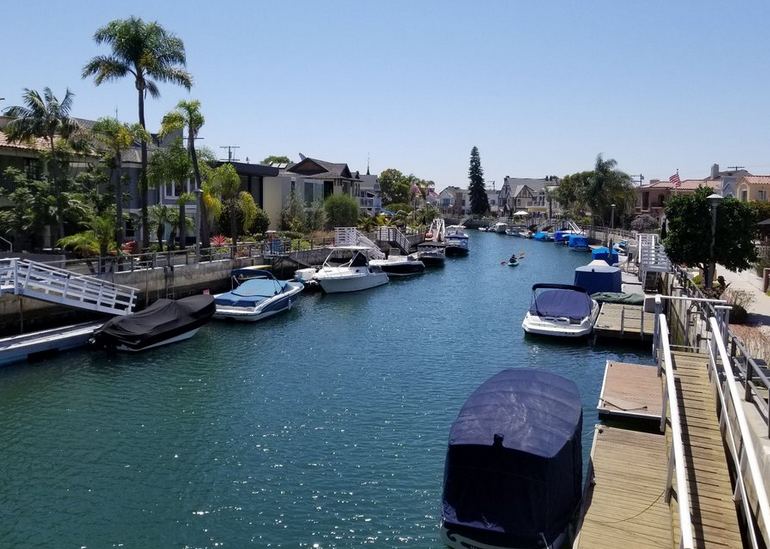 8. Naples Canals Long Beach
If you continue one mile east on Second Street over the bridge, you will find yourself in one of Long Beach's finest neighborhoods–Naples. Created in the image of its Italian namesake, the Naples Canals offer visitors a taste of the old country, complete with private gondola rides. A walking path also allows visitors to stroll along some of the area's most magnificent homes, complete with their own private docks. The entire walk takes 40 minutes and is a perfect way to spend a romantic evening with someone special.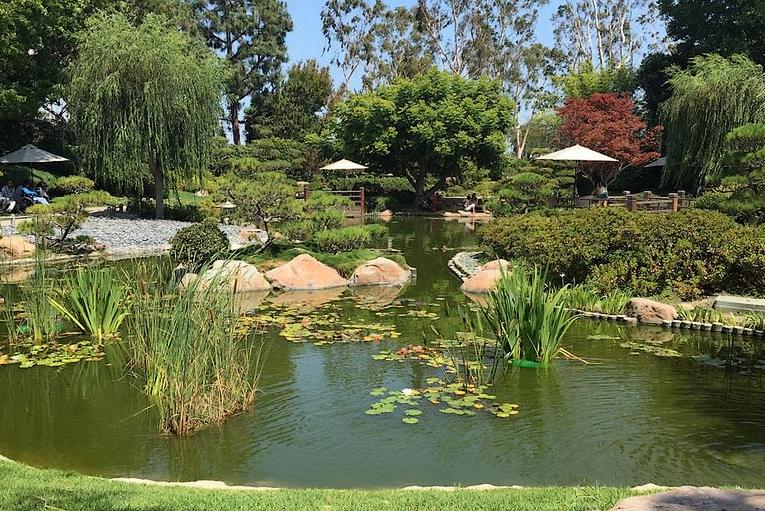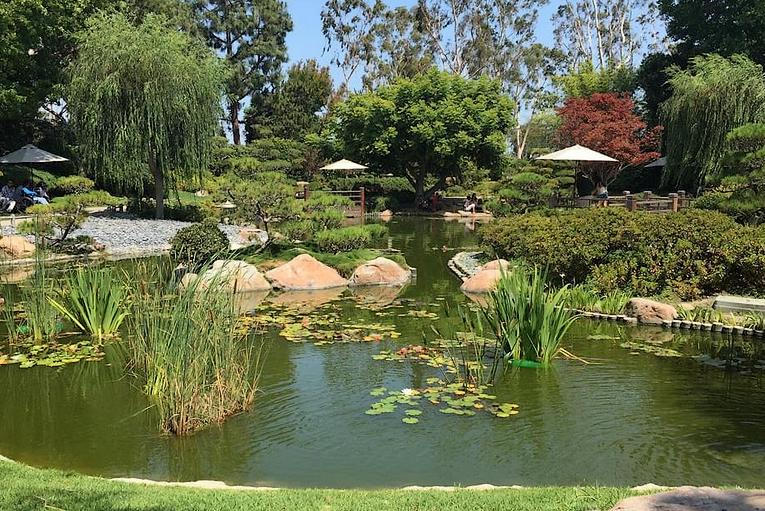 Earl Burns Miller Japanese Garden is a wonderful little gem located on the campus of Long Beach State. What the garden lacks in size is made up by the beauty of the place. Covering a little over one acre, the garden's main feature is a pond planted with water lilies. Earl Warren Dr, Long Beach, California.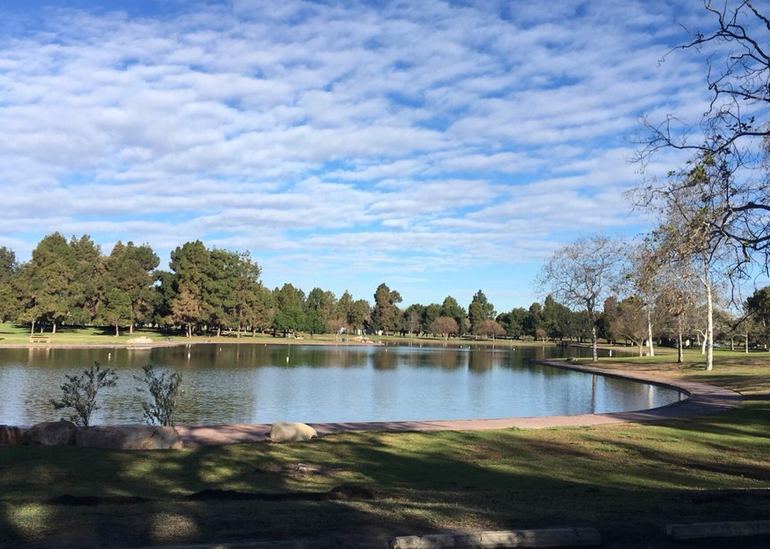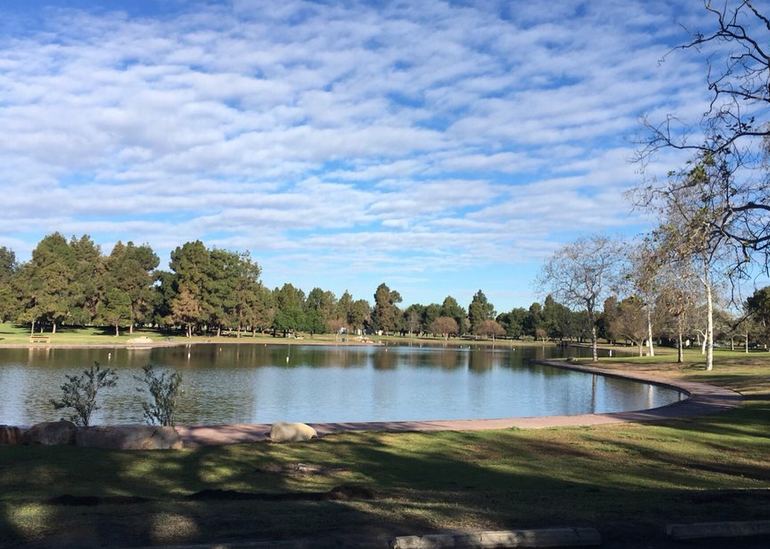 The 100-acre El Dorado Park offers residents and visitors a place to enjoy nature. The park is divided into two sections. El Dorado Park West features softball and soccer fields and a golf course. El Dorado Park East features a fishing lake, archery range, El Dorado Nature Center, and a fun little miniature train that runs on weekends. 7550 E. Spring Street. Website.
As you can see, Long Beach has plenty to offer. Long Beach, California, is about an hour's drive southwest of downtown Los Angeles and enjoys easy access from all over Southern California.