The Long Beach Lobster Festival is held at the Rainbow Lagoon in downtown Long Beach. The Original Lobster Festival has become a tradition for the thousands of festival goers annually. Along with tons of lobsters, the festivals feature popular local artists, Salsa, R&B/Motown, 70s/80s Dance Bands.
The main attraction at the lobster festival is Fresh Live Maine Lobsters. The "Bugs" are steamed to mouth-watering perfection in the world's largest lobster steamers.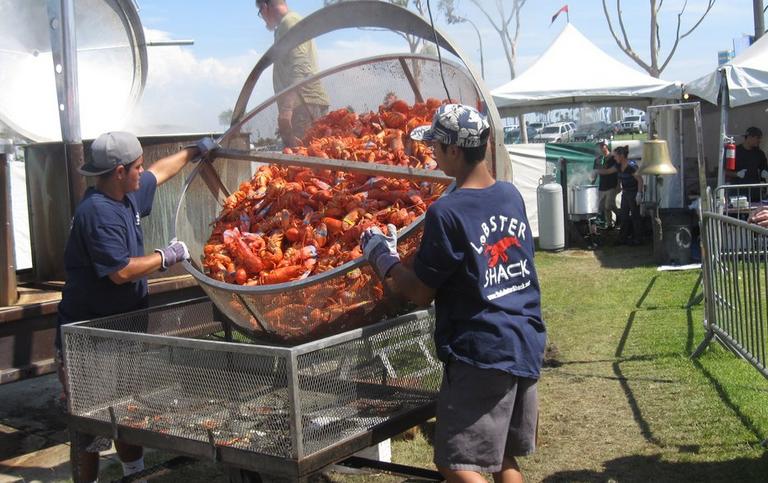 Long Beach Lobster Festival award-winning Lobster Shack plates include; sweet, succulent lobster, melted butter dipping sauce, fresh cut lemons, coleslaw, dinner roll, and watermelon. All lobster is flown in nightly from Maine.
Things To Do Long Beach Lobster Festival
Guests can sample a selection of international food, browse Arts & crafts booths, or sample beer & wine garden
A Sports Tent lets you experience firsthand the highest-quality picture and heart-pounding sports action like never before while enjoying your lobster feasts.
Kids will love the storytellers, magicians, and inflatable bouncers. Free general admission to all active U.S. military personnel.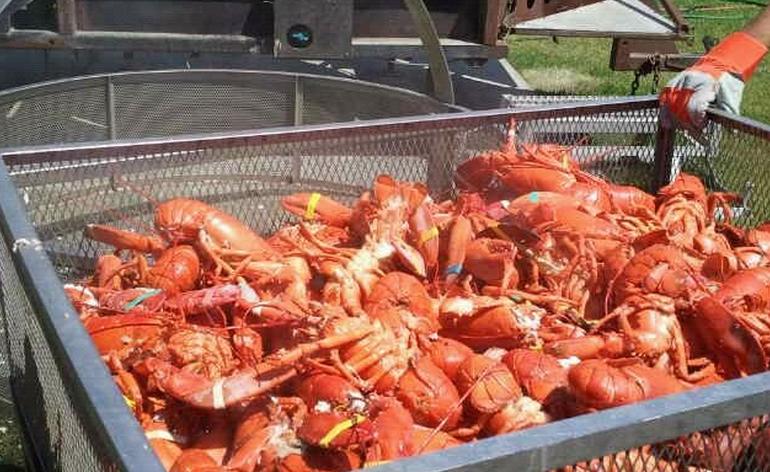 Festival Hours
Friday, September 9th — 5 PM – 10 PM
Saturday, September 10th — 12 NOON – 10 PM
Sunday, September 11th — 12 NOON – 10 PM
Where is the Long Beach Lobster Festival
Rainbow Lagoon  Shoreline Village Drive Long Beach, CA Area parking lots charge – $10 -$15 per day.
Before or after visiting the Lobster Festival you may want to check out Aquarium of the Pacific. Tickets are affordable and kids love the aquarium, and it is within easy walking distance of the festival.