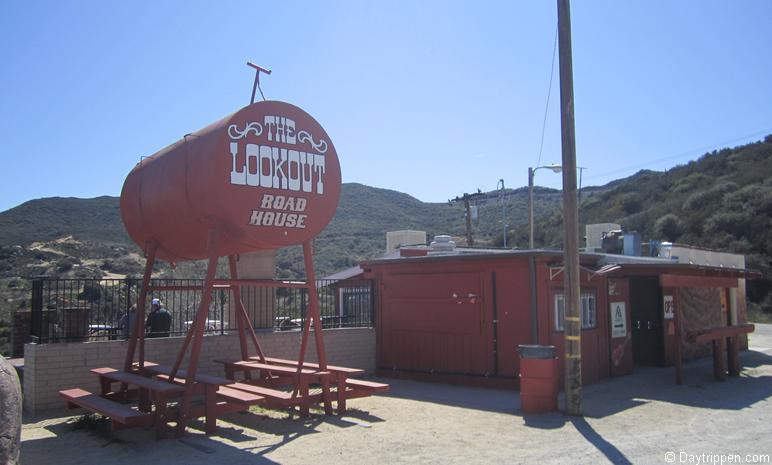 The Lookout Road House is perched on a cliff overlooking Lake Elsinore. The Lookout has a million-dollar view but serves up humble American-style food, including hearty breakfasts and Oak-Smoked BBQ Ribs. You can dine inside or take your beer and burger out onto the patio and brave the wind.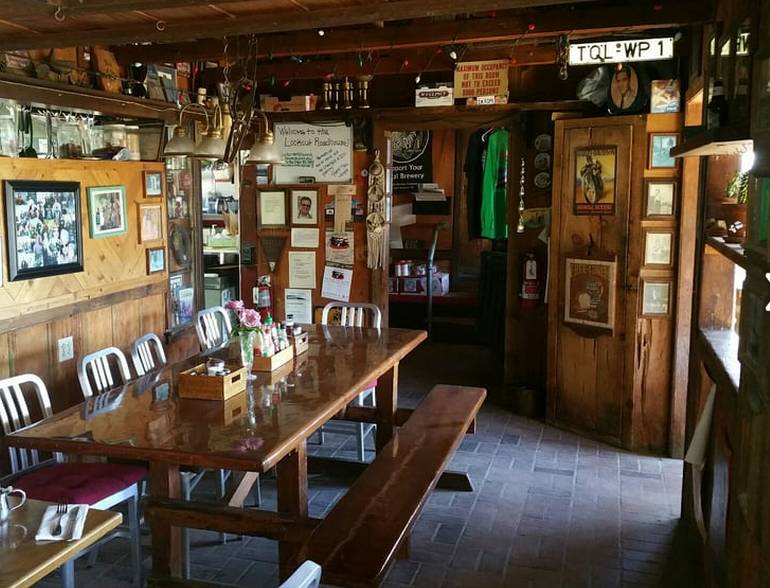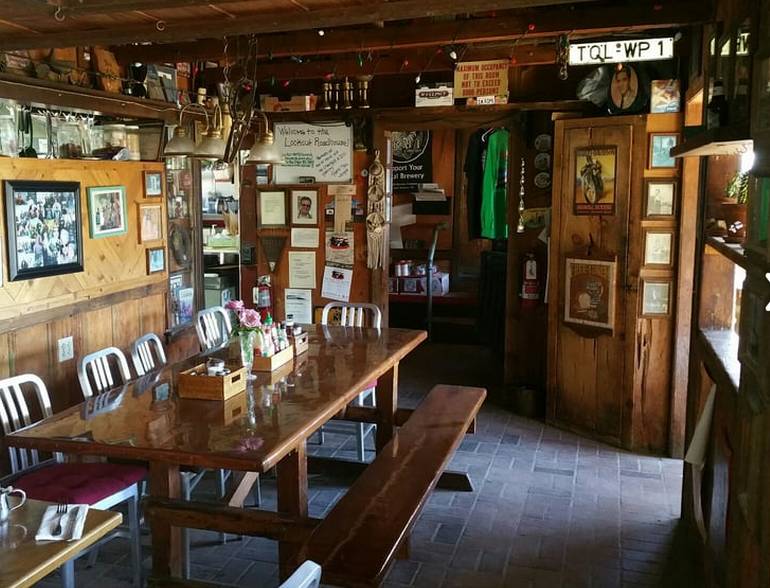 The Lookout Road House is a great place to relax and take in the vista of Lake Elsinore. The Roadhouse is really popular with the biker crowd on weekends, with the small parking lot usually filled with motorcycles. During the week, chances are you will have the place to yourself except for a couple of lone bikers.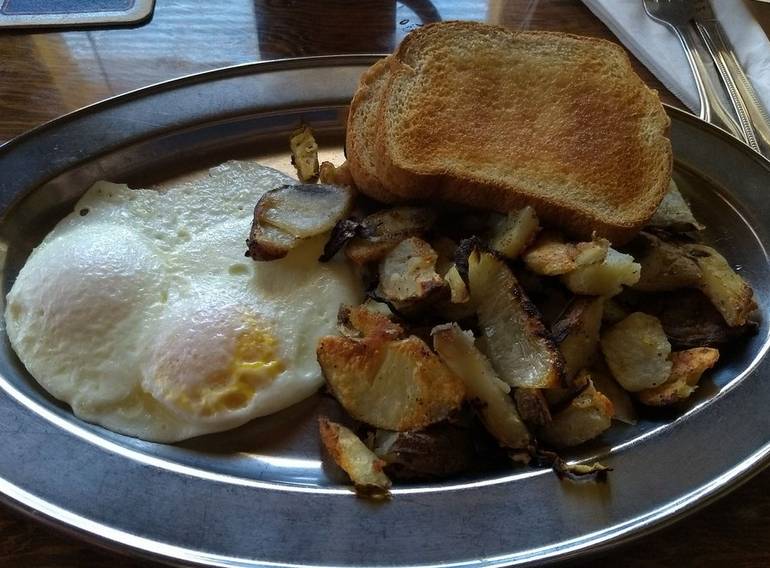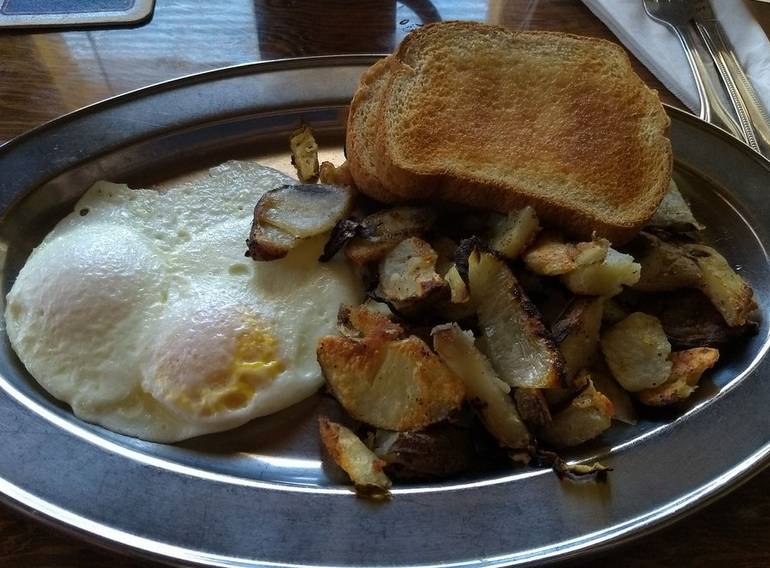 The Lookout has a full menu but will also make just about you anything you want within reason. Probably the most popular dishes are the breakfast items.
Country-style breakfast comes with 3 Eggs, sausage or bacon, potatoes with Onions, fruit, and English muffins.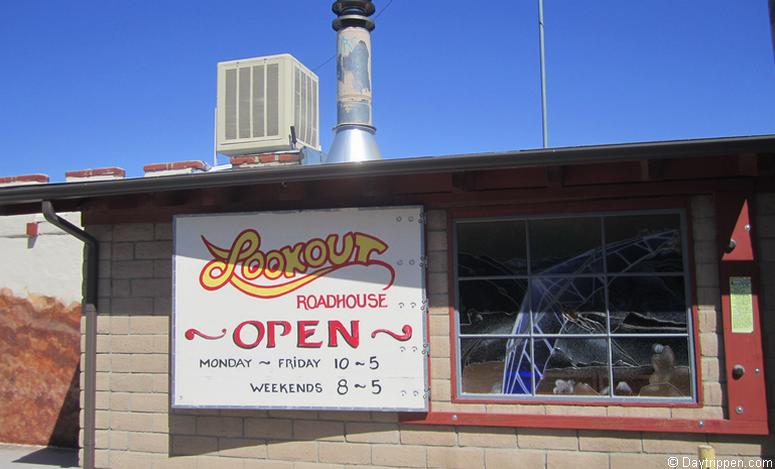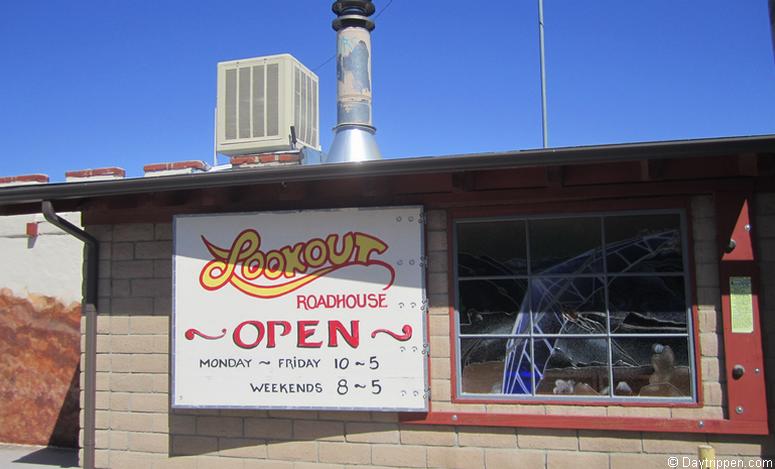 Also on the menu is an assortment of BBQ dishes, including Ribs,  bbq pork sandwiches, burgers, and tasty bowls of chile. Beer and wine along with soft drinks are available. Lookout Road House has an outside window for service (ring bell), or if you venture inside, there is table service.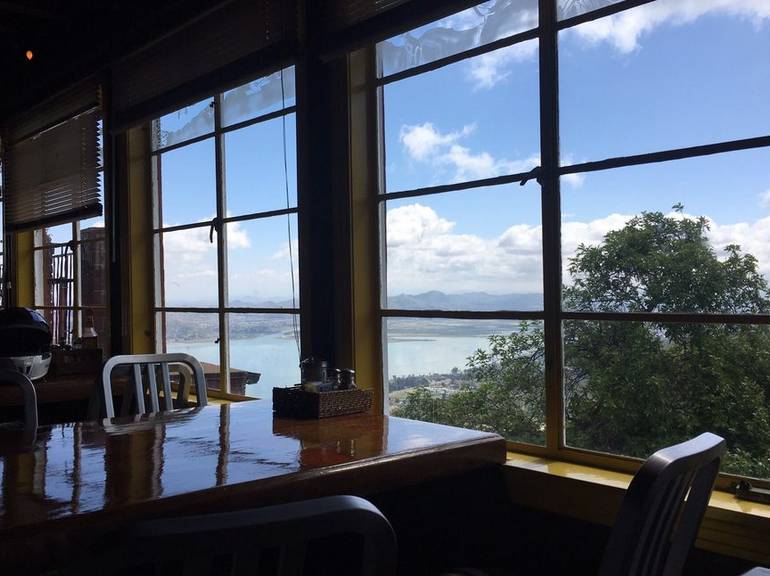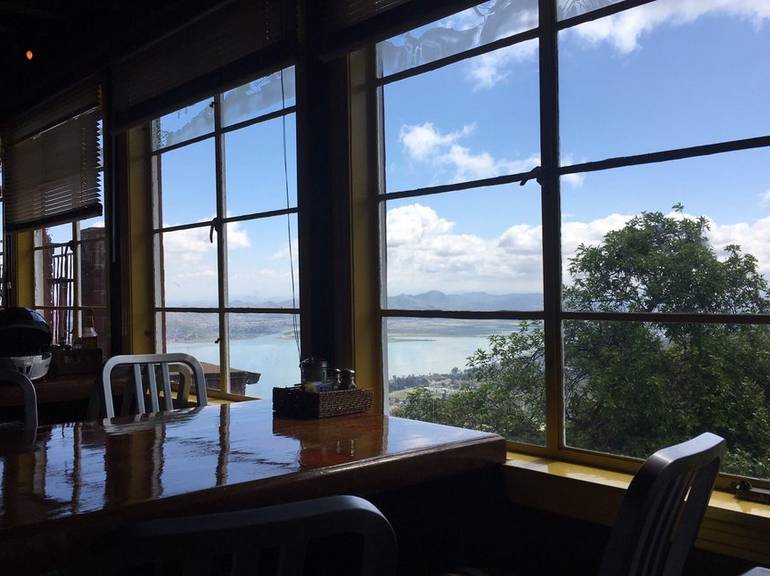 If you are exploring the area, you can pick up a National Forest Adventure Pass here. A pass is required at most parking places through the Cleveland National Forest section of Ortega Highway.
Lookout Roadhouse Menu
Lookout's Roadhouse Ribs: All ribs are smoked in-house and covered with the lookout's secret recipe BBQ sauce. The roadhouse is rated one of the top BBQ restaurants in Lake Elsinore.
Country Breakfast: The Lookout is known for its huge breakfast plates. Bacon and eggs, omelets with your choice of meat, and breakfast burritos. You can order ribs for breakfast.
Sandwich of the Day: you can visit every day of the week and try a different sandwich. Before you order off the menu, be sure to ask what the special of the day is.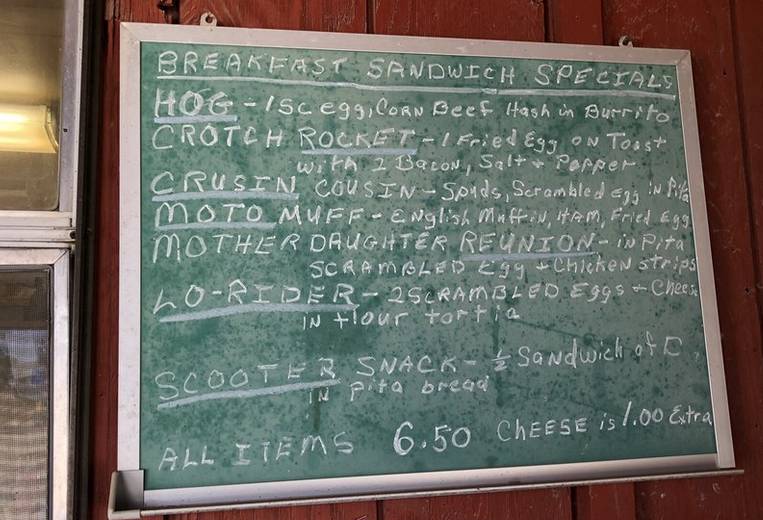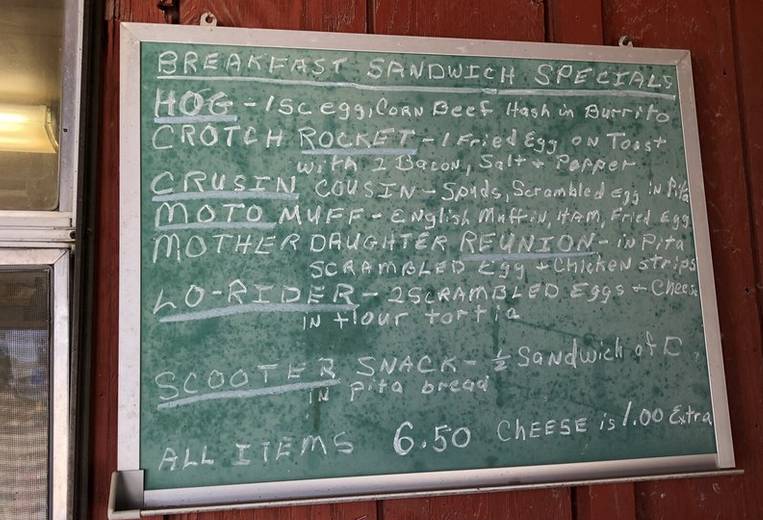 The Lookout Road House is a great little stop along the Ortega Hwy and has the best view of Lake Elsinore. On a clear day, you can see all the way to Mount San Jacinto. Even if you decide not to dine at the Lookout, be sure to stop and check out the amazing view.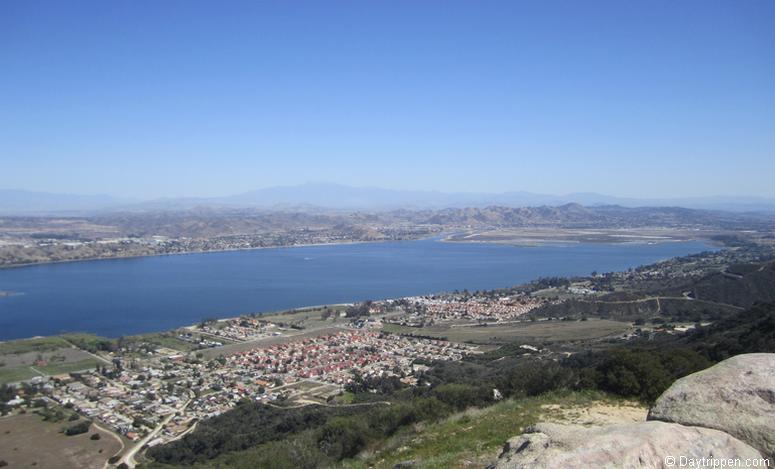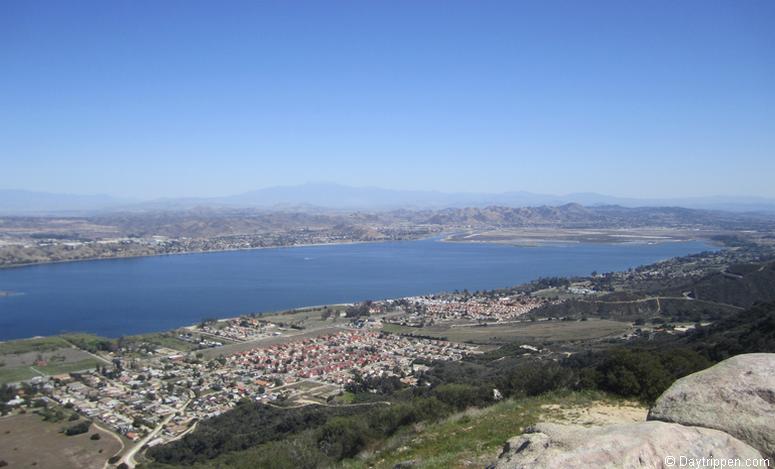 The Lookout Road House is not fancy but a good restaurant for grub, brew, and spectacular views. 32107 Ortega Highway Lake Elsinore, CA 92530-6568. Website.