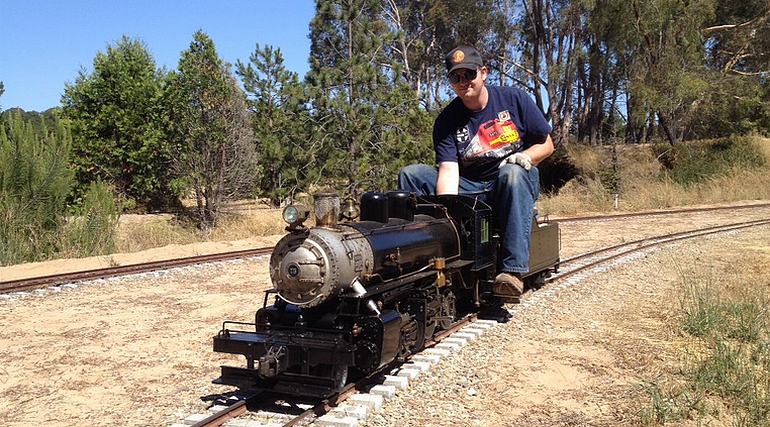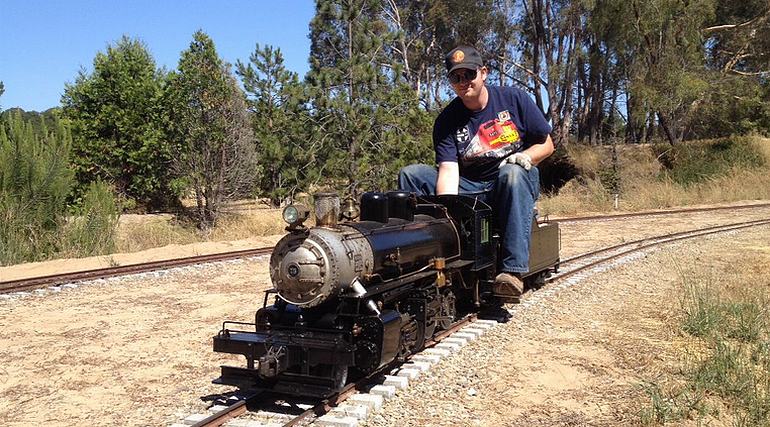 It doesn't matter how old you are or whether or not you've got children to bring. A trip to the Los Angeles Live Steamers Railroad and Museum is fun, no matter your age. Located in the rolling hills of Griffith Park, the LSRM has been putting smiles on faces since 1956.
Started by a handful of local train enthusiasts to educate people in railroad history and lore, LSRM has become one of California's real-life working examples of live steam, gas-mechanical, and electronic railroad technology.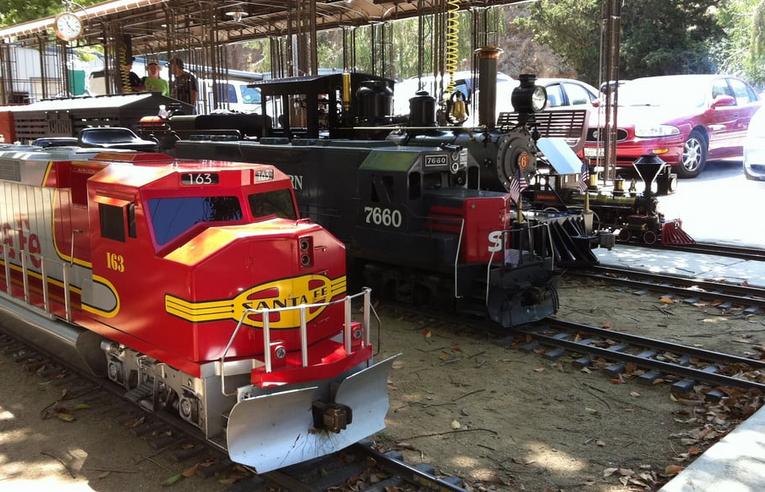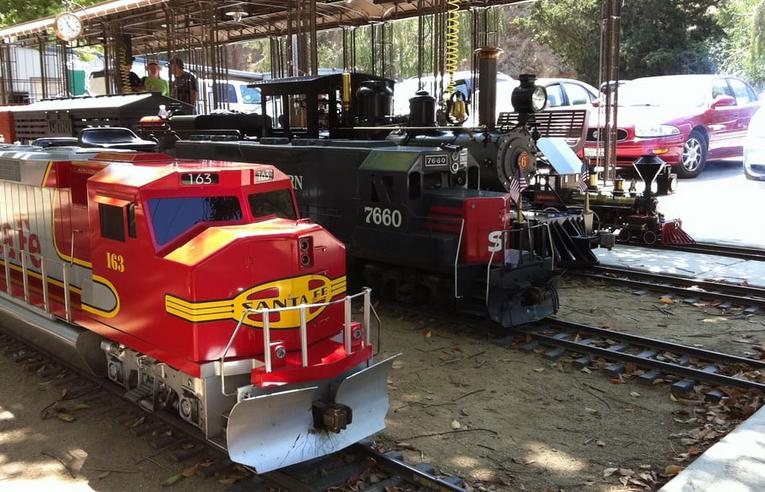 Los Angeles Live Steamers lets riders climb aboard beautifully built and maintained 7½" gauge model trains with pocket-sized railroad passenger cars. They take a 15-minute ride on over two miles of track, through a miniature world, with tiny towns, low-hanging tunnels, and dainty bridges.
For the little kids, LSRM also has extensive layouts for 4¾" and 3½" gauge model trains, which are very low to the ground — about 3 inches, to be exact. Kids love it, but there is a minimum height requirement of 34" and a weight limit.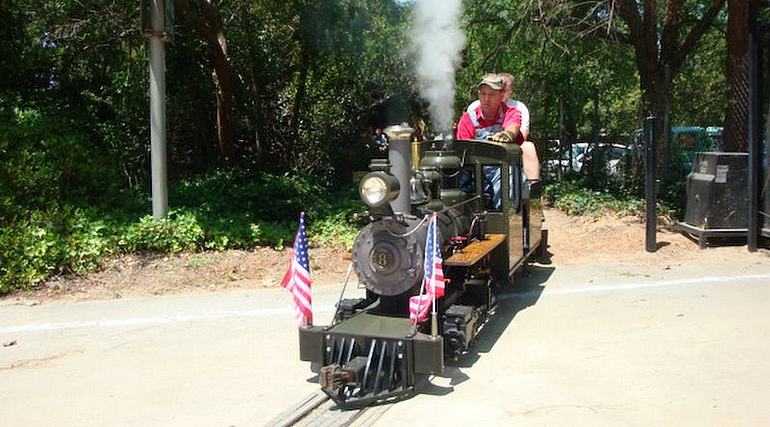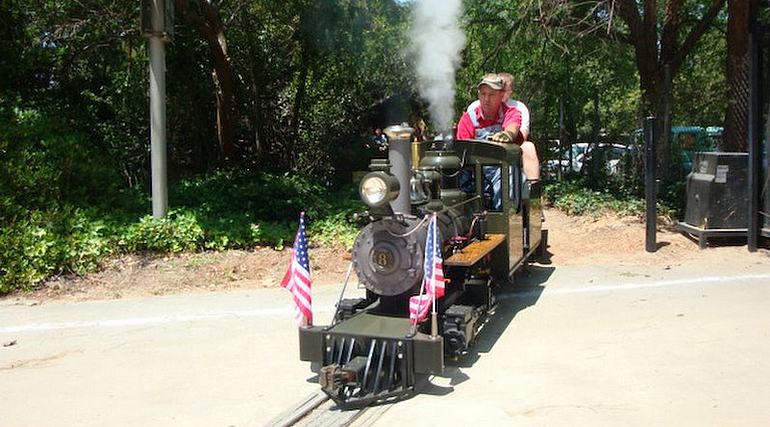 Los Angeles Live Steamers is a great place for inexpensive family fun. Both adults and children will enjoy the ride around the park. Nearby LA Live Steamers is the Travel Town Museum with even more trains.
Many of the Los Angeles Live Steamers train enthusiasts are real-life ex-railroaders and are happy to answer questions and provide plenty of fun train facts to add to the experience.
Located on the grounds adjacent to the railroad are various historical (full-size) train cars and the Disney Barn, which once resided in Walt Disney's Holmby Hills backyard.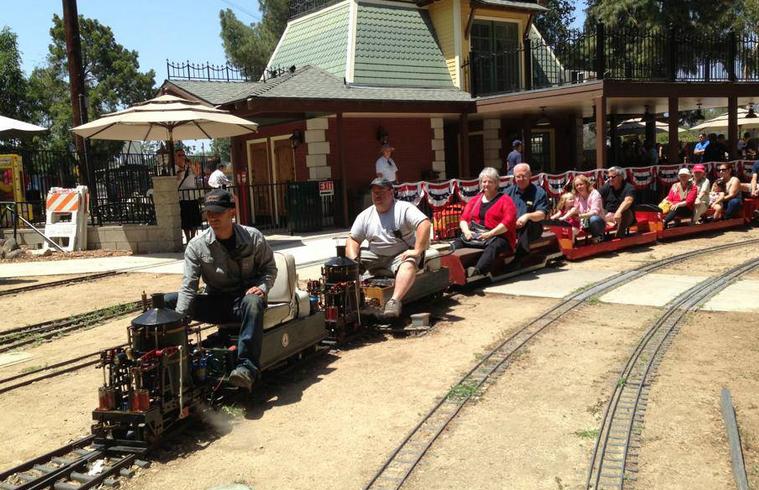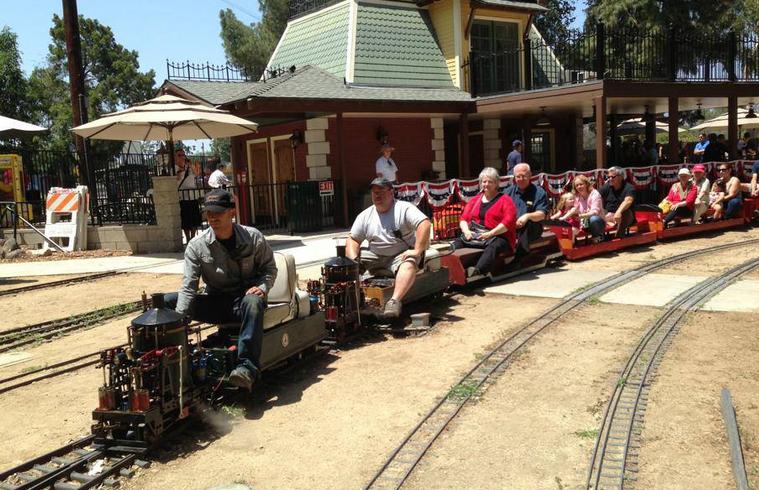 Rail cars on display include several retired cabooses dating back to 1929, a Union Pacific baggage and dorm car, and a Pullman sleeper car.
But perhaps the most intriguing exhibit is the stationary steam plant, which is fired up on the third Sunday of the month. Here visitors get a glimpse of what the machinery behind the industrial revolution may have looked like from about the turn of the century until the early 1930s, as a ten-horsepower boiler fired by diesel fuel operates seven individual and unique steam engines.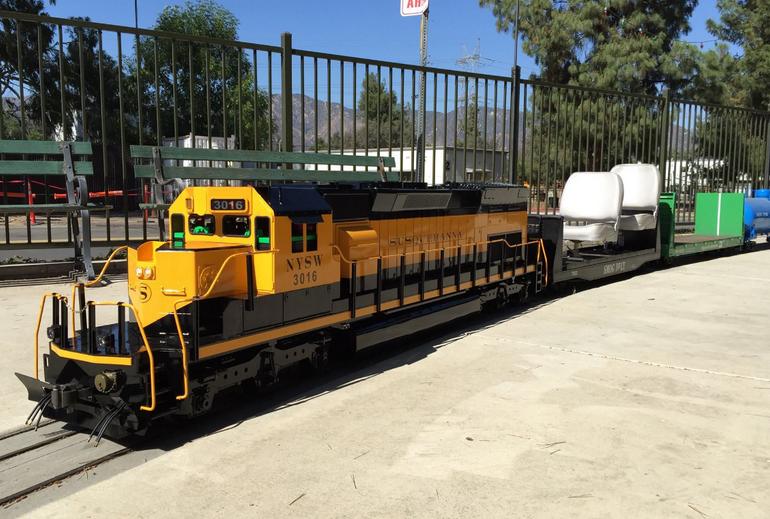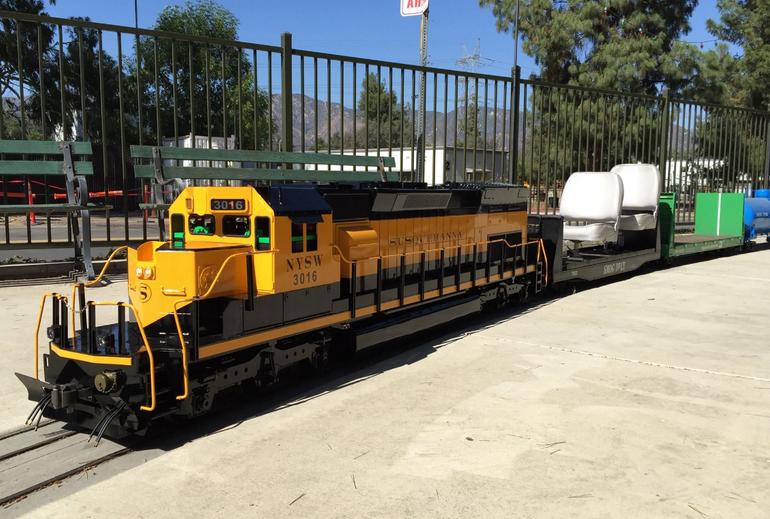 Finally, once a year, the serenity of Live Steamers Railroad is transformed into a sort of psychotic creepy nightmare as riders board the annual Ghost Train.
A series of over 30 elaborately spooky scenes with colorful lights, Jack O' Lanterns, skeletons, giant spiders, and a myriad of monsters, including a tunnel of the scariest clowns ever seen, create a truly frightening experience.
Los Angeles Live Steamers Railroad Museum is a non-profit public benefit corporation founded in 1956 by live steam enthusiasts to educate the public about railroad history and lore and promote the hobby of live steam and scale model railroad technology.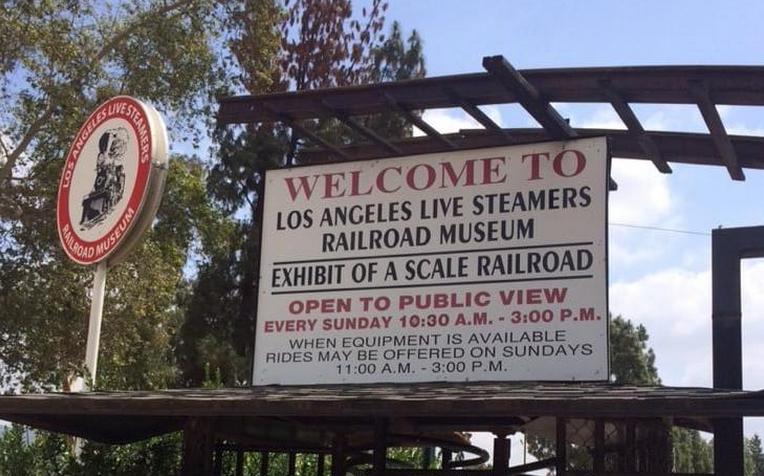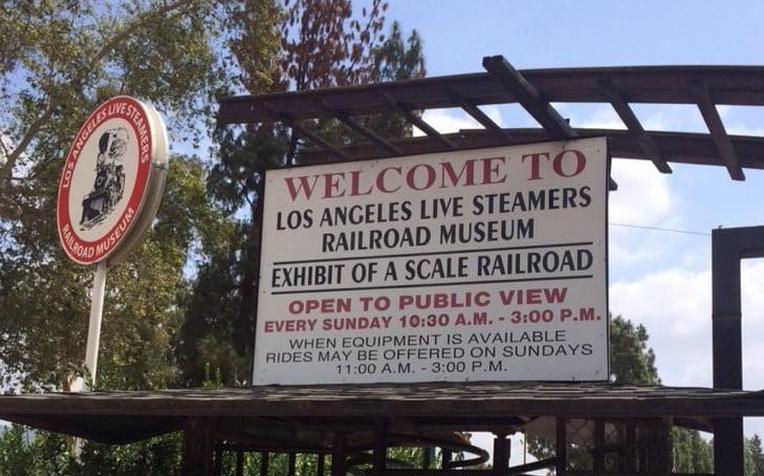 Where are Los Angeles Live Steamers
Los Angeles Live Steamers is open from 11 a.m. to 3 p.m. every Sunday and offers train rides for a three-dollar donation.
Train rides take about 15 minutes. You pass little towns, go through tiny tunnels, and cross over a large bridge as you ride around the park. Adults and children will have a great time sitting atop the railroad cars as they journey around Griffith Park.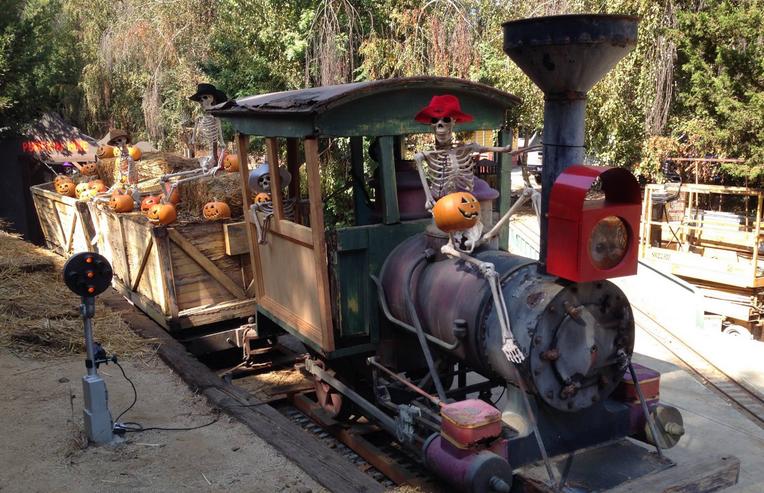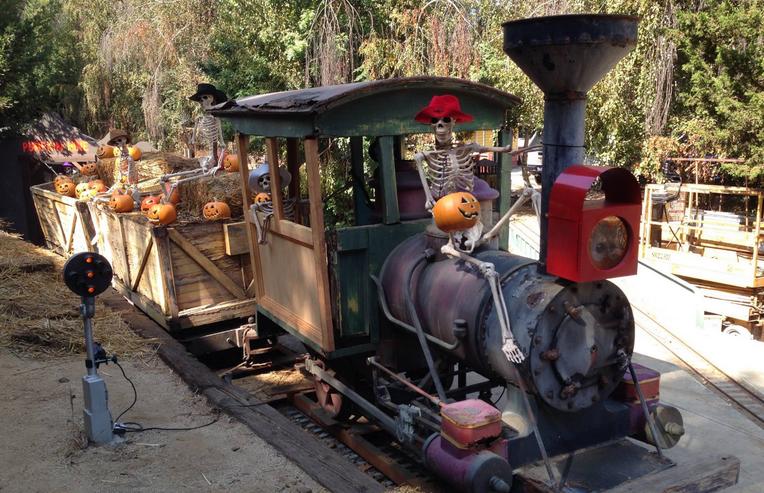 Walt Disney Barn is open on the 3rd Sunday of each month from 11 am to 3 pm. Parking is free, and admission is free. Live Streamers Railroad and Museum is a must-see (must ride) attraction located at 5202 Zoo Drive, Los Angeles, CA 90027.
Nearby Attractions Los Angeles Live Steamers