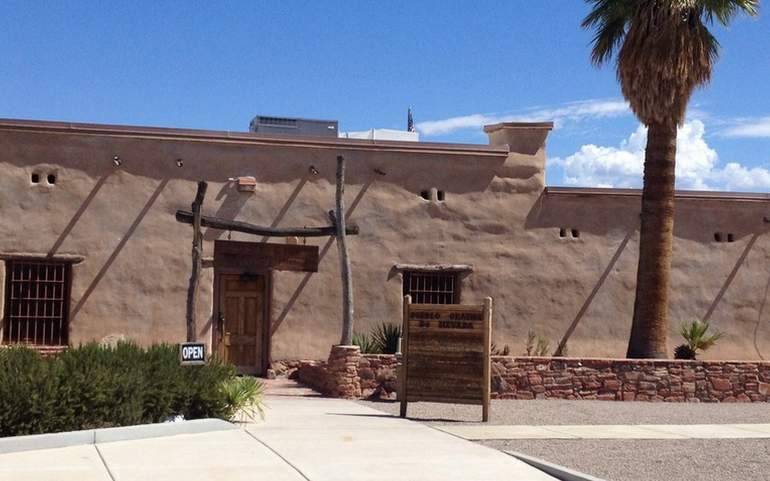 Lost City Museum in Overton Nevada lets visitors take a trip back in time to the days when the Anasazi Indians roamed the area. The museum is an easy day trip from Las Vegas. Travel time is a little over one hour depending on Las Vegas traffic. Inside and outside the museum is a fascinating place to visit with the highlight being the replica Anasazi Pueblo Grande de Nevada.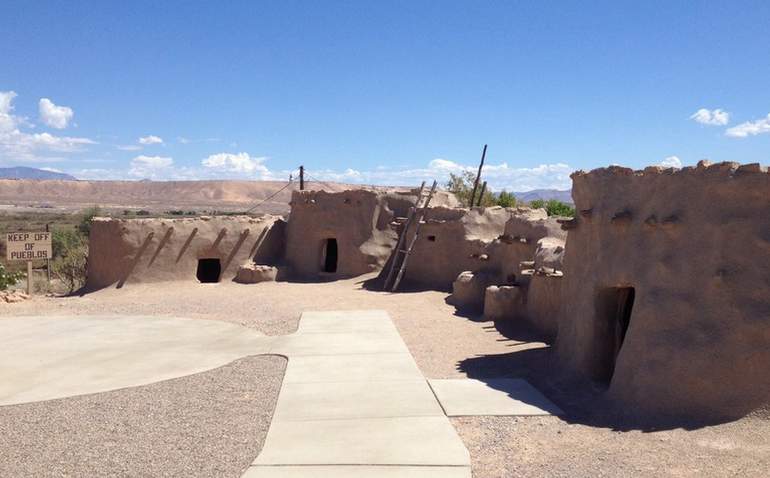 Also, on display are Indian artifacts that were excavated from the Moapa Valley in order to save them from the waters of Lake Mead as it was filled up.
One interesting fact about the museum is that it was built on the site of an Anasazi pueblo, The Lost City.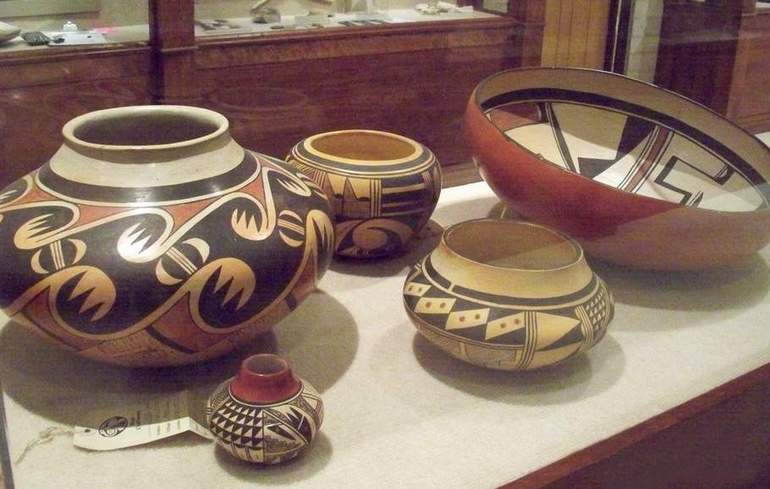 The reconstructed pueblo on the grounds of the museum is designed to look like the original pueblo that was situated here hundreds of years ago.
The museum has an excellent collection of exhibits, pottery, and artifacts that were found in the Lake Mead region. There is also a small gift shop selling Native American jewelry and crafts, books, minerals, and souvenirs.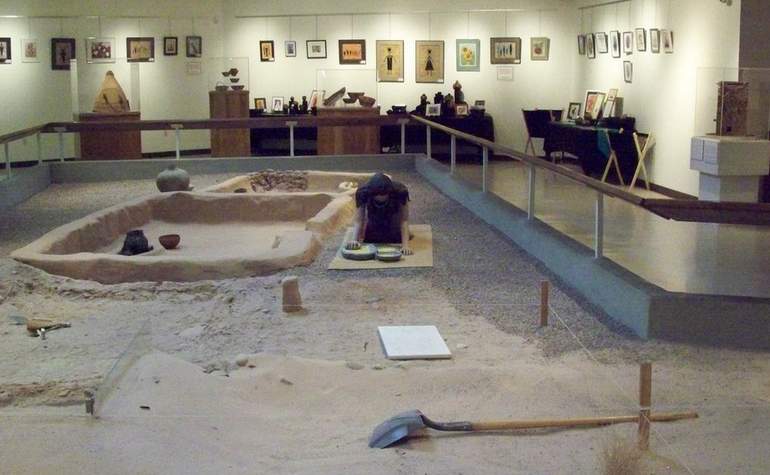 Southern Nevada History
The Lost City was once home to the Anasazi Pueblo Indians who inhabited the Moapa Valley from 300 B.C. through 700 A.D. They grew corn, beans, and squash and lived in a thirty mile long series of adobe pueblos.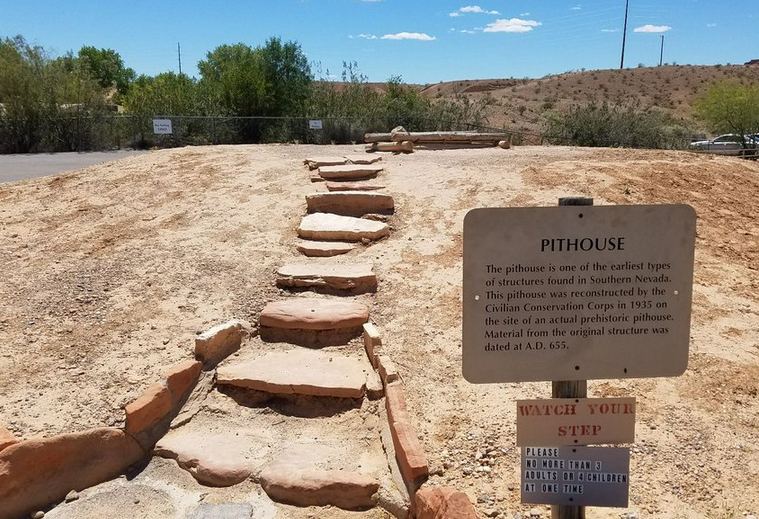 The Anasazi Indians disappeared around 1150 A.D. leaving their homes to waste away in the desert heat and winds. In 1935, the waters of the newly formed Lake Mead were slowing covering up the ruins of the Indian pueblos and a team of archeologists set out to save the artifacts. The Lost City Museum was built to preserve the remains of this great civilization which once inhabited the valley.
Most of their Indian pueblos were small with only one or two rooms. The largest was El Pueblo Grande de Nevada, which the museum was built on and had nearly 100 rooms, this why it's called The Lost City.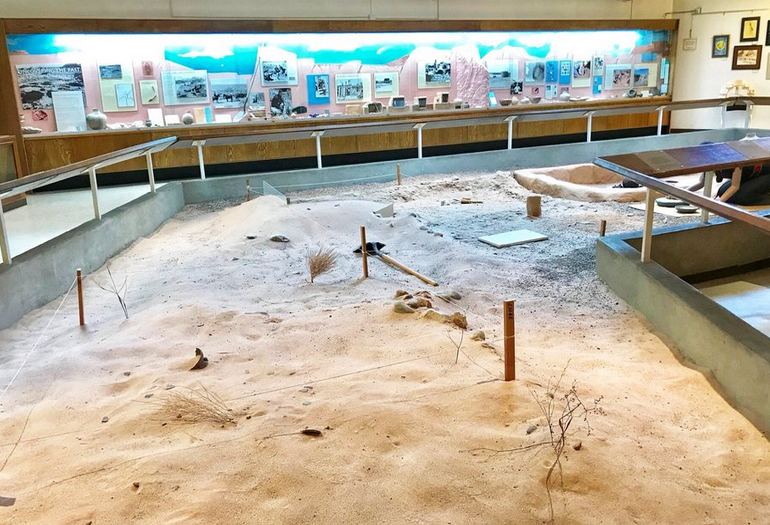 The Lost City Museum is managed by the Nevada Division of Museums. There is ongoing archeological research on the remaining Lost City sites along with school tours and special public programs held throughout the year.
Lost City Museum Getting There
Los City museum is open 7 days a week; except Thanksgiving, Christmas and New Years Day. The museum is located at 721 South Moapa Valley Blvd in Overton.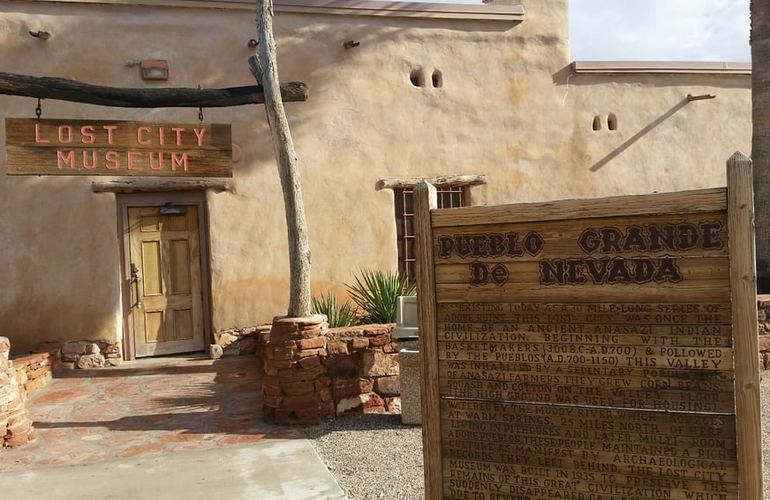 The Los City Museum is near the Valley of Fire, so it's very easy to include visiting both and make this an all day of the trip from Las Vegas. Take Interstate 15 to exit 93. Access is also available from Lake Mead National Recreation Area or the Valley of Fire State Park.