Lotusland in Santa Barbara is a spectacular collection of more than 3,000 plants from all over the world and the historic Montecito estate of Madame Walska. Lotus flowers are the gardens highlight, which when in bloom in the summer are beautifully displayed in a swimming pool that was transformed into a spectacular centerpiece.
There are also lush bromeliad and fern gardens, cactus and succulent gardens, a serene Japanese garden, and a Theatre Garden complete with whimsical topiary animals. Lotusland is one a wonderful place to discover nature's beauty and serenity.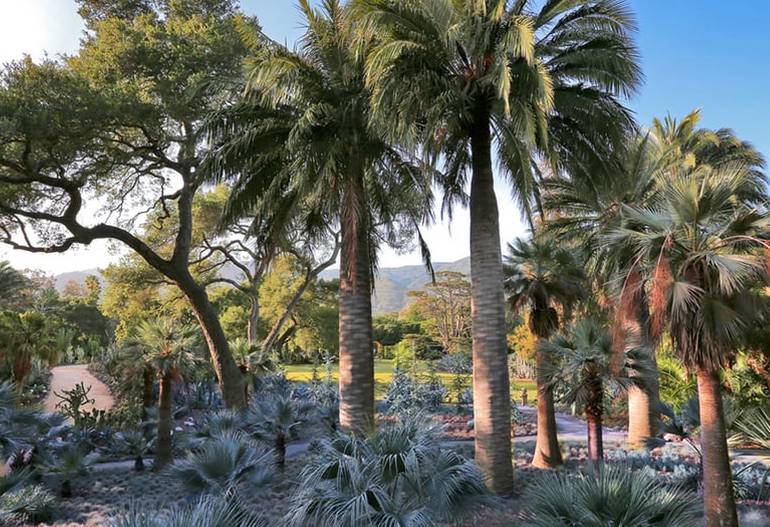 The garden also serves the purpose of education, research, and conservation and makes a wonderful family day trip or romantic afternoon outing.
Lotuses are in bloom during July and August, however, there is always something is in bloom year round. It is much more to the garden than the lotus plant. There is a large cactus garden along with a very beautiful Japanese are complete with koi pond.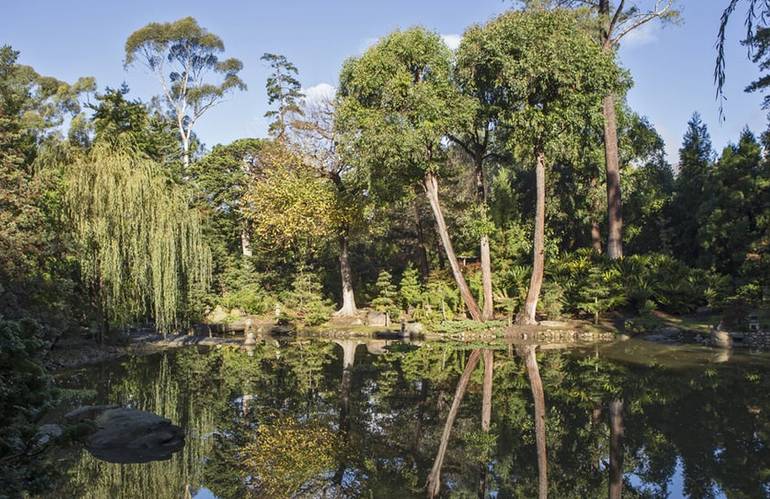 The topiary garden has a huge clock surrounded topiary animals including a camel, gorilla, giraffe, and seal and some really wonderful chess pieces. The water garden was originally the swimming pool. Today it's the centerpiece of the estate and filled with flowering lotus plant during the summer months.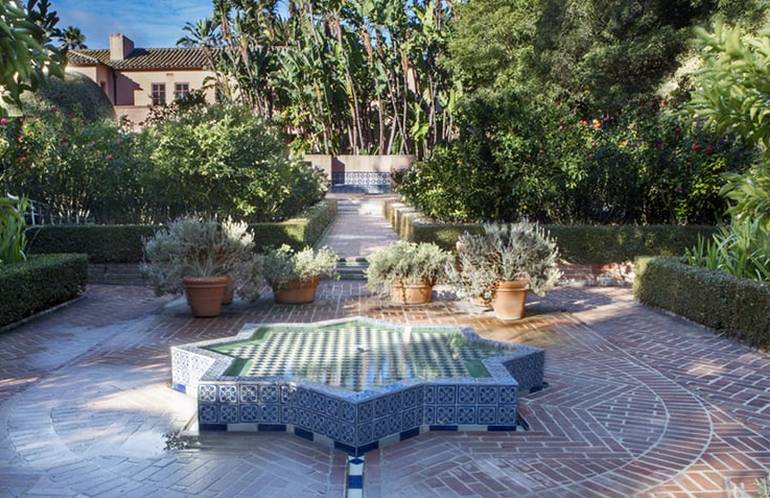 Lotusland is a public garden in an upscale residential neighborhood of Santa Barbara. The only way to see these wonderful gardens is by reservation. To get a spot on one of the twice-daily tours to call 805-969-9990.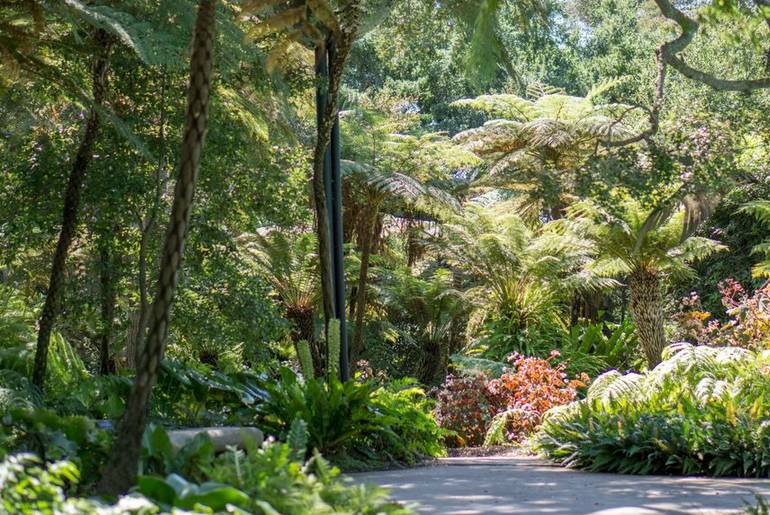 Tours cost run about $50.00 per person and last about 1.5 hours. While in town you might want to check out Santa Barbara Botanic Garden, just as beautiful and less than half the price of Lotusland. If you are a resident of Santa Barbara they have free tours twice a month. Lotusland – Cold Springs Rd and Sycamore Canyon Rd Santa Barbara, CA 93180