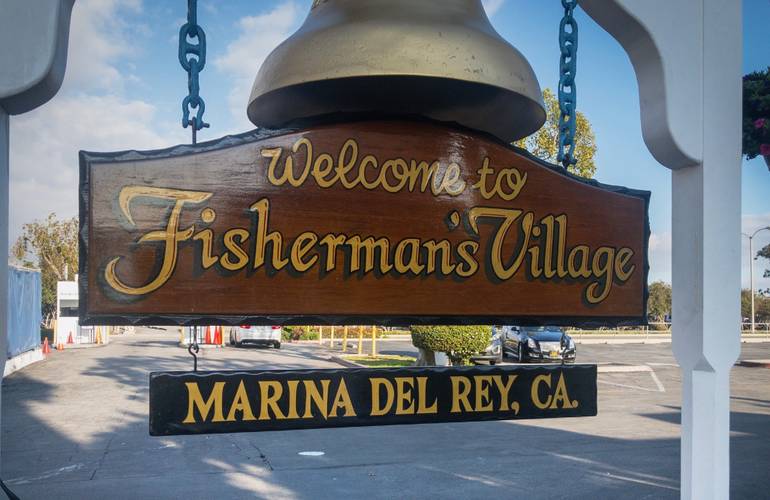 Situated between Venice Beach to the north and south to Playa del Rey near the mouth of the Ballona Creek, Marina del Rey is an outdoor hub of activity surrounded on all sides by high-rise condos, hotels, apartments, shops, and restaurants
The marina itself, one of the largest man-made small boat harbors in the U.S. with nearly 20 marinas and a capacity for over 5,000 boats. Marina del Rey sits at the center of the 22-mile South Bay Coastal Bicycle Trail which stretches from Malibu to Torrance Beach.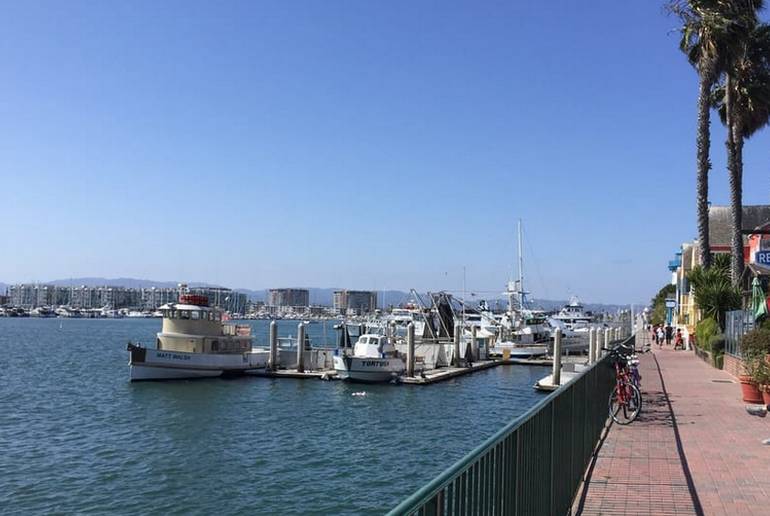 Travelers can rent a bike at one of the many locations around the area by the hour, and if you head north a mile or so you'll hit the always exciting Venice Beach, and Santa Monica Beach and pier just another mile to the north.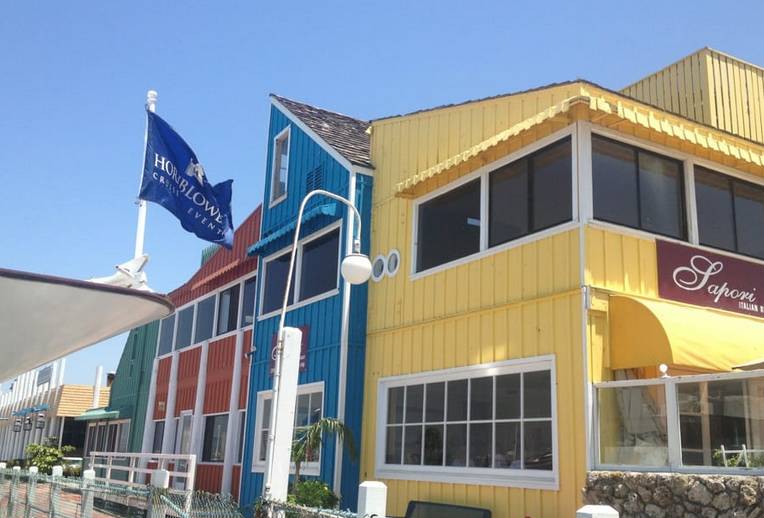 Fisherman's Village Marina del Rey
One of the areas main attractions is Fisherman's Village, a nicely replicated old-school fishing village with true southern California charm. The village features a lighthouse, a huge Liberty-rescue bell, swanky restaurants, shops, cafes, and plenty of on-the-water activities including quick one-hour harbor and whale watching tours, and trips to Catalina Island.
Fisherman's Village is also a great place to take a leisurely walk and just soak in the good life of Marina del Rey. Not only can you stroll, window shop, or get an ice cream cone, but you have the opportunity to view one of California's most spectacular sunsets from one of the many sidewalks bistros and watering holes.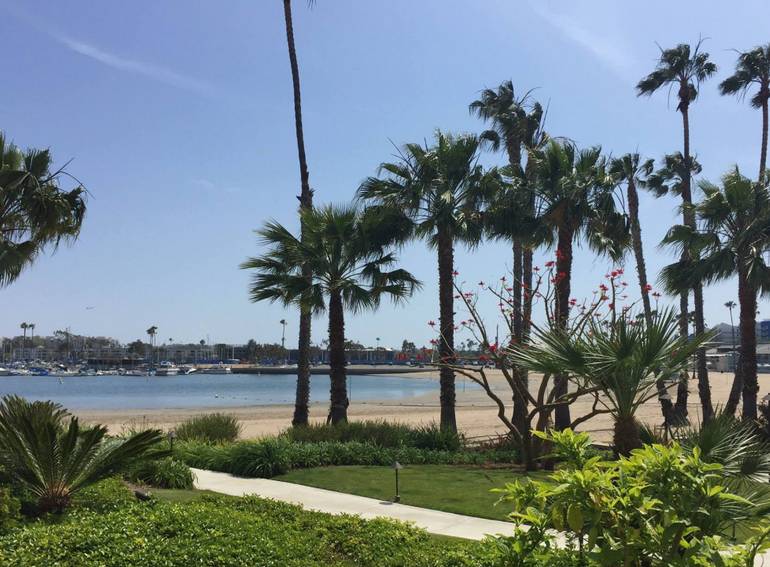 Mother's Beach
Directly across from Fisherman's Village in Marina del Rey beach. Also known as Mother's Beach, since it is protected from the ocean by the marina, sheltering it from the surf. This peaceful 12-acre lagoon is an easy walking distance from most of Marina's hotels.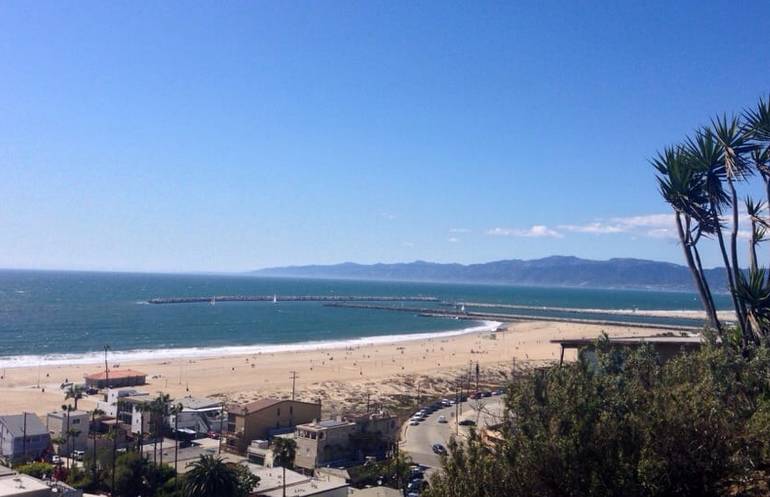 Playa del Rey Beach
If you want something a little more laid back, head south, and in less than a mile you'll be on some of the most beautiful white sand beaches of peaceful and quiet Playa del Rey. Pack a picnic, plenty of water, and sunscreen and enjoy the day reading a book or soaking in some of the warm Californian rays of sunshine.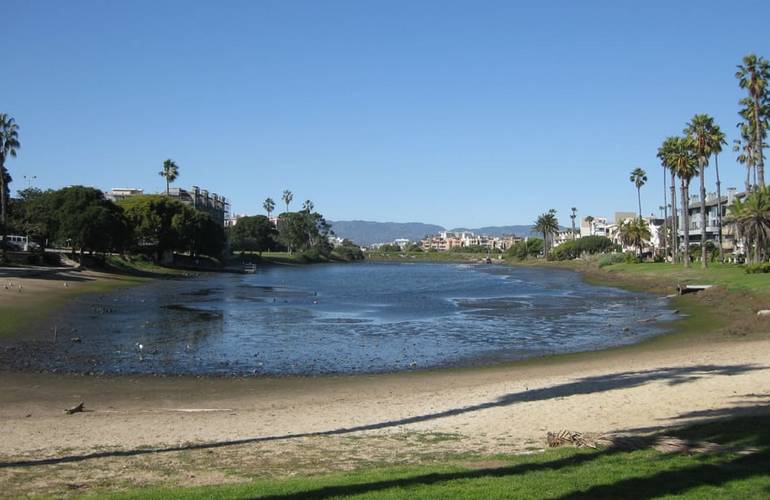 Ballona Wetlands
Next to Playa Del Rey is the Ballona Wetlands, a combination of tidal channels, salt marsh, coastal dunes, and freshwater marshes at the mouth of the Los Angeles River. Today, however, there are two habitats remaining, the Ballona Lagoon, and the Del Rey Lagoon. Friends of the Ballona Wetlands
Ballona Fresh Water Marsh
The marsh is an important haven for migratory birds and other wildlife. Visitors can take a self-guided tour of the freshwater marsh any day, walking along a path where you can see egrets, herons, and other birds. Guided tours of the freshwater marshes are offered the second and fourth Saturday of each month.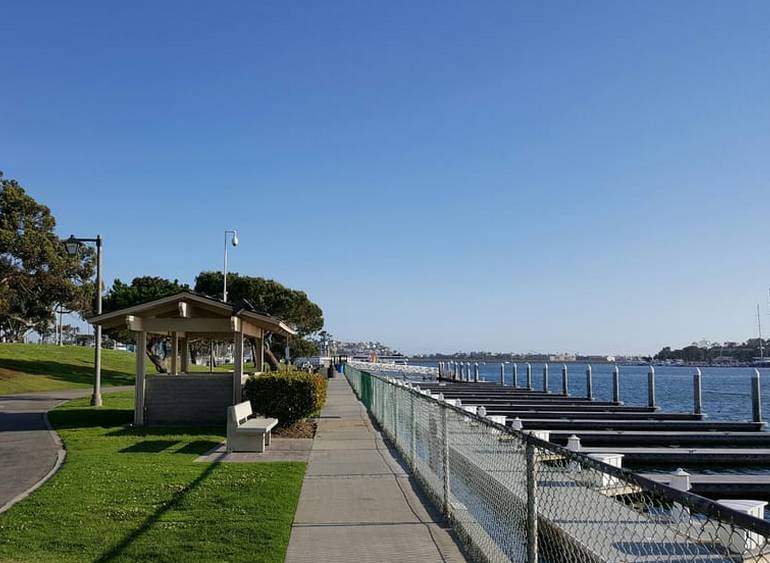 Burton W Chace Park
Another great place to enjoy a peaceful afternoon is Burton W Chace Park. With calming water views, the park is not as windy and loud or as salty as the beach. There's a big roofed area with picnic tables and a few BBQ grills around the area. All in all a lot of place for little children to run around unhindered. The view is great, and you can sit for hours watching the boats move in and out of the marina.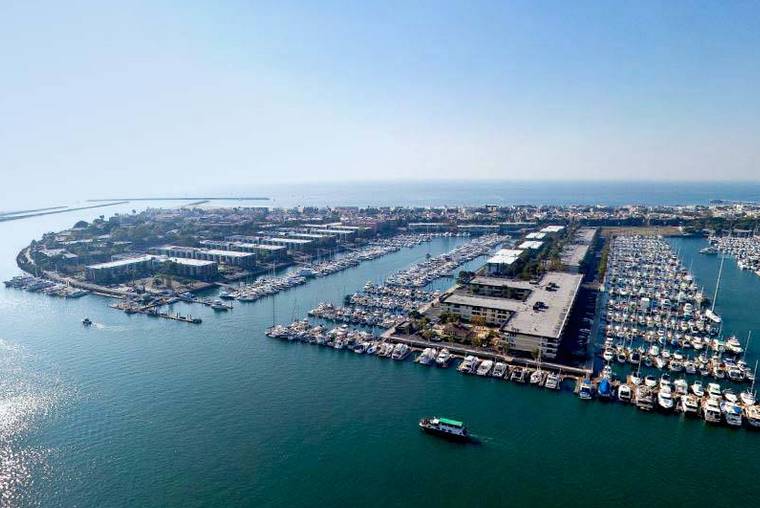 Marina del Rey Visitors Center
The center is located at 4701 Admiralty Way Marina del Rey and is stocked with maps and brochures on activities and things to do. website. There is plenty of live entertainment on the weekends with local musicians and artisans providing another reason to visit the marina.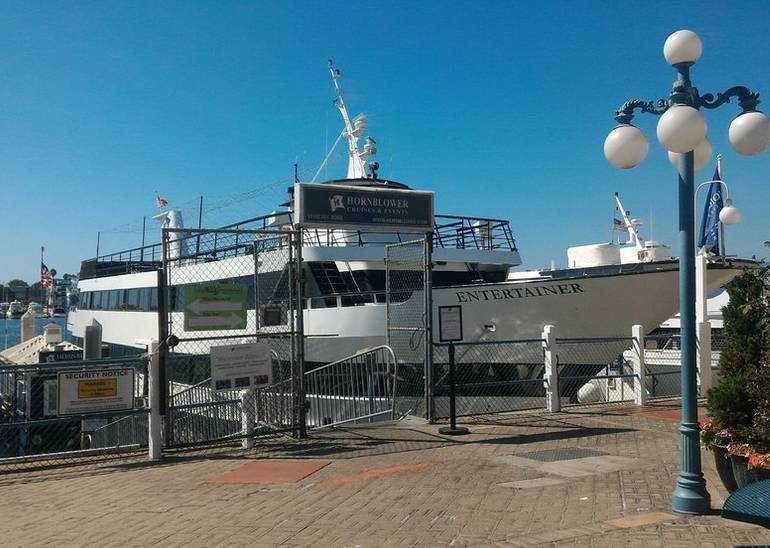 Getting to Marina Del Rey is easy
From I-405, take California 90 west to Lincoln Blvd. Turn left on Lincoln, then right onto Mindanao Way. You can also exit I-405 onto Washington Blvd. west and turn left onto Via Marina.