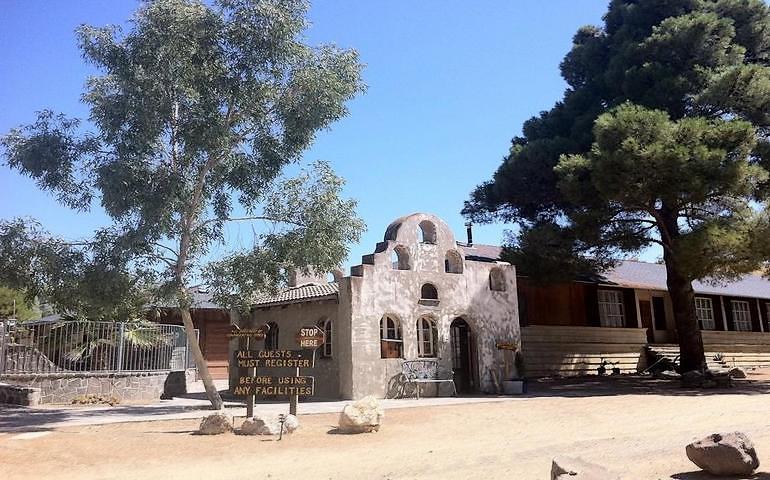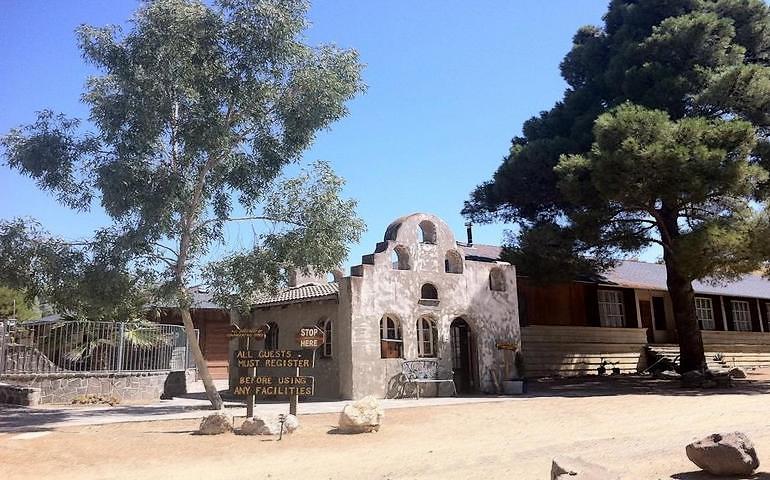 Mercey Hot Springs is located in a remote corner of Fresno County. The nearest town is Los Banos, 35 miles from the resort. If you are looking for a quiet place to relax and rejuvenate, Mercey Hot Springs is it.
Mercey Hot Springs was originally a sheep ranch along the stagecoach route to New Idria. In the early 1900s, the property was sold to San Francisco real estate developer. A hotel and cabins were built. And soaking tubs were added so guests could relax in the hot mineral water. Over the years, the hot springs changed ownership several times and fell into disrepair.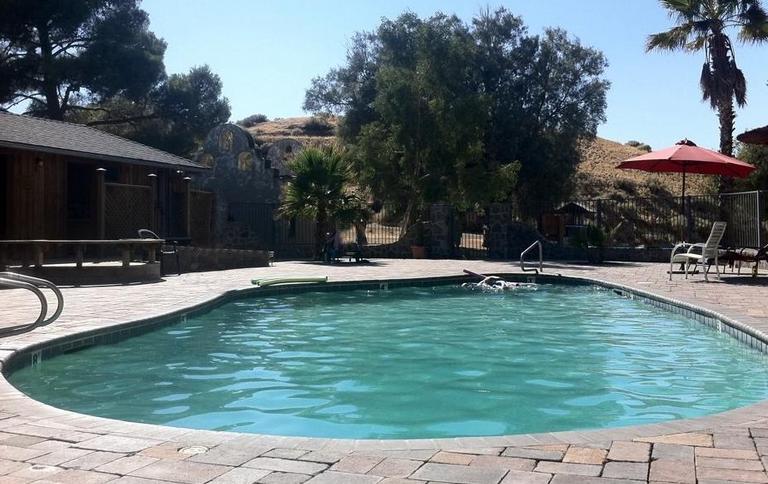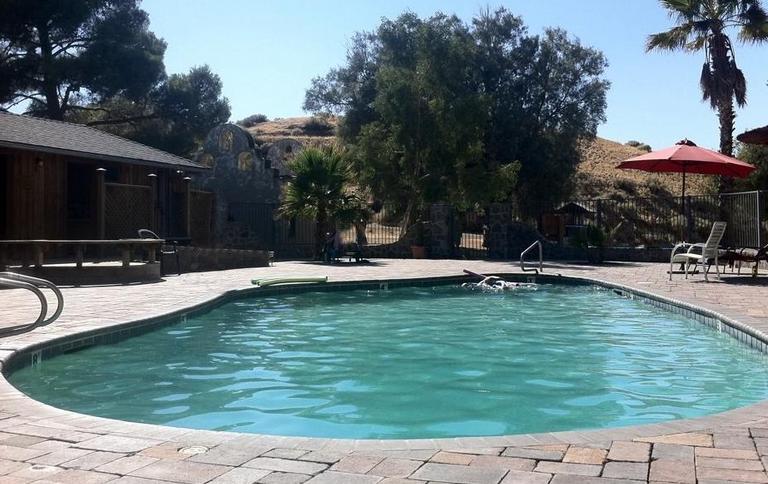 The current property owners took over the facility in 1995. Since then, they have been on a mission to update and improve the hot springs resort. Mercey Hot Springs Resort still retains its charm, but everything has been updated or replaced.
Once filled with mud, the pool is now a sparkling gem heated with mineral water. The resort's cabins have been refurbished and are comfortable and clean. As it always was, the main attraction here is the natural hot mineral water. So if you are looking for an off-the-grid adventure with some of the comforts of the home, check out Mercey Hot Springs Resort.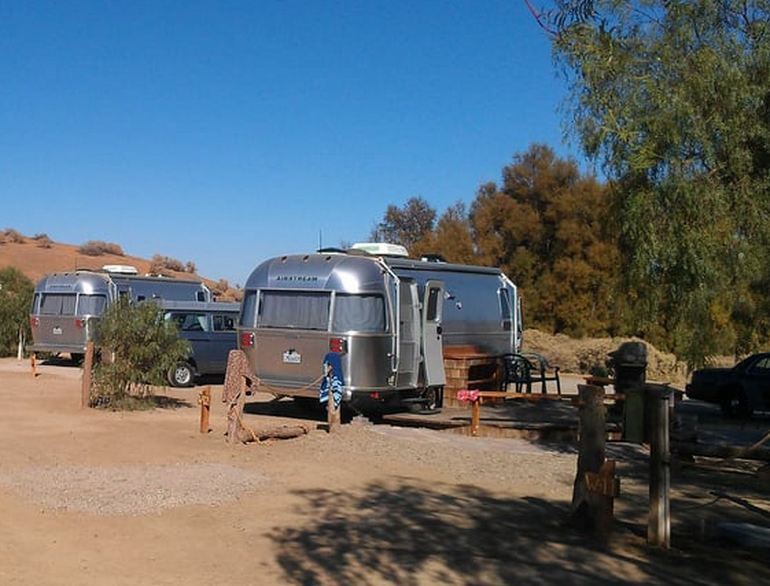 Visiting Mercey Hot Springs
Day-trippers can buy a ½ day (4 hours) or full-day pass.  The resort offers six one-room cabins equipped with double beds, ceiling fans, and a fireplace for more extended visits. For a little more room, Mercey Hot Springs 2 Airstream trailers.
The trailers benefit from private restrooms (cabins share a bathroom area) and air conditioning. Mercey Hot Springs also has a small cottage that can be rented out. For guests that like to camp, there are both RV and tent campsites at the resort. All overnight guests use outdoor hot tubs, sauna, and swimming pools.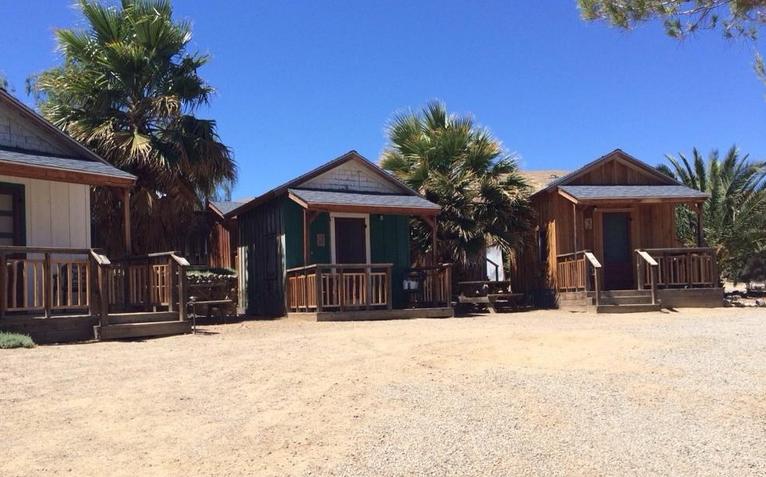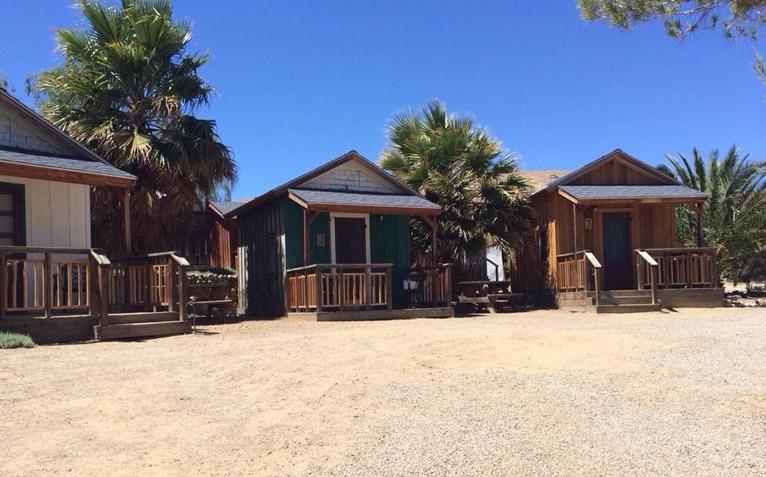 The Hot Springs
No natural rock pools here. All soaking is done in tubs that you fill up before using them. There are both indoor and outdoor tubs. One area is fenced off and is clothing optional. The balance of the facility is family-friendly.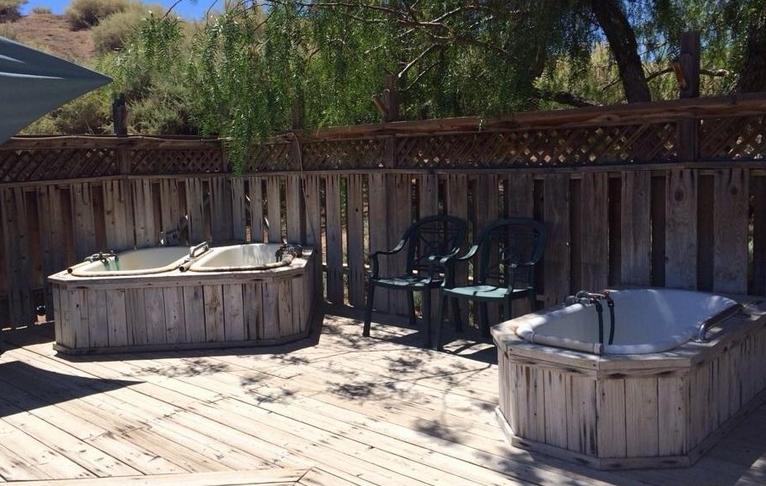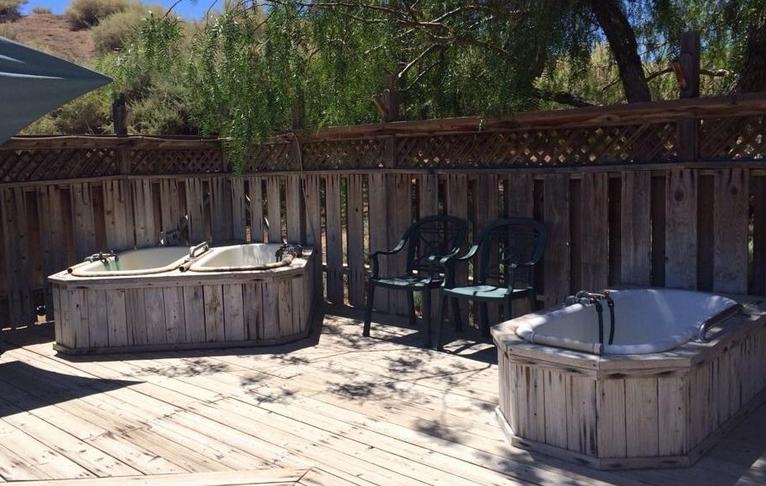 Hot natural spring water bubbles out of the ground at about 110 degrees. By the time it gets to the soaking tubs, it drops down to about 104. The resort swimming pool is kept at a comfortable 85 degrees.  The water in the tubs and pool is mineral heavy, and there is a slight sulfur smell. But this is a hot springs resort.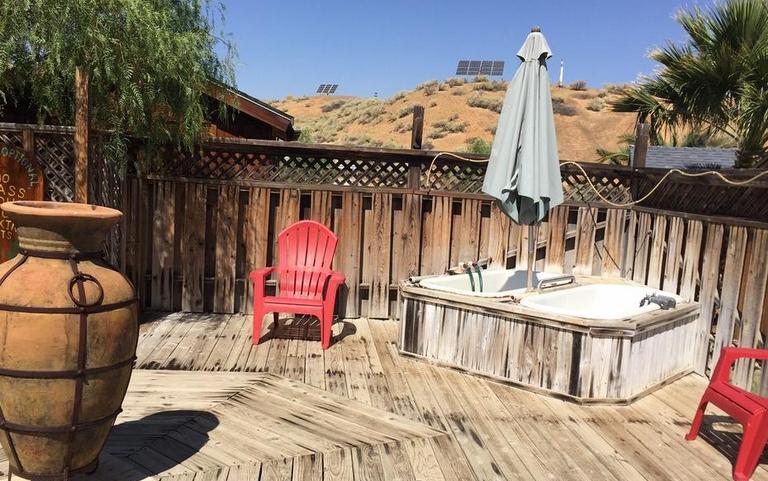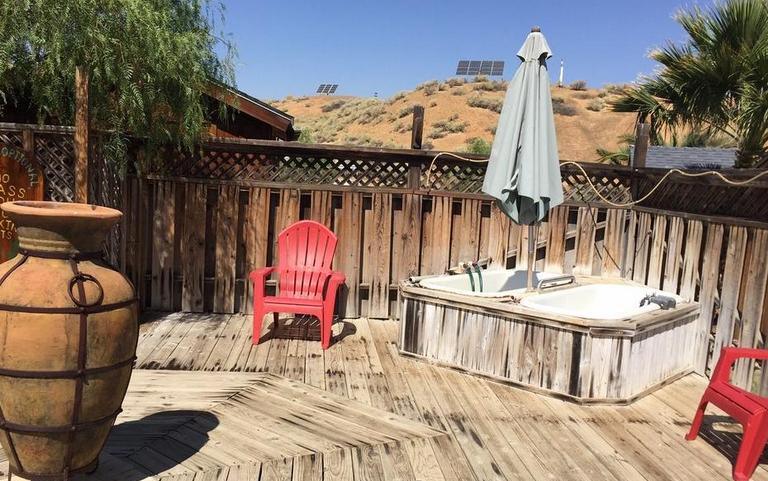 Bring Your Food
You have to bring your food. There is no restaurant at the resort. You can purchase healthy snacks and beverages at the front desk. Dining out requires a 35 mile trip to Los Banos. The resort's website has a handy list of items to bring along on your journey to the hot springs. Make a checklist before you leave. It's a long drive if you forget something.
Bottom Line
Good- Very clean and comfortable.  Soaking in the hot tubs is rejuvenating. Swimming in the pool is relaxing—a great place to get away from it all.
Good to know – Mercey Hot Springs is way out in the middle of nowhere. No cell phone service. Limited free Wi-Fi. No restaurant. No pets,  No smoking on the property.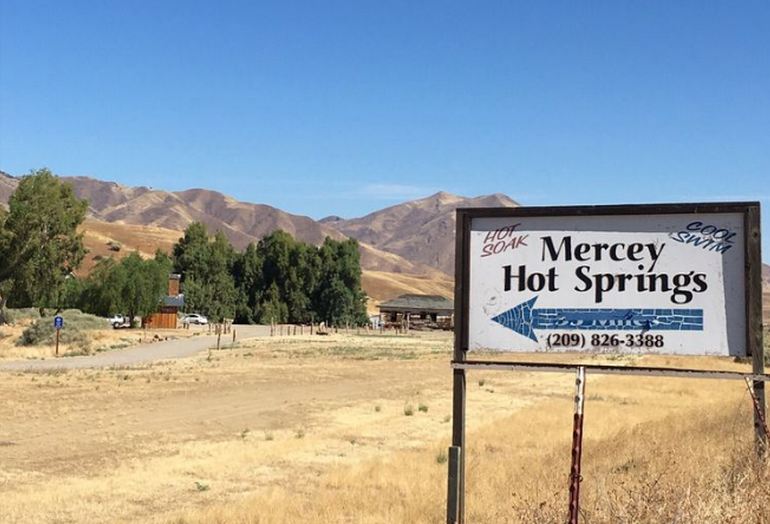 Getting There
Mercey Hot Springs 62964 Little Panoche Rd, Firebaugh, CA 93622 Visit www.merceyhotsprings.com for more information and reservations.
If you go, let us know in the comment section below. Share your tips on visiting Mercey Hot Springs.