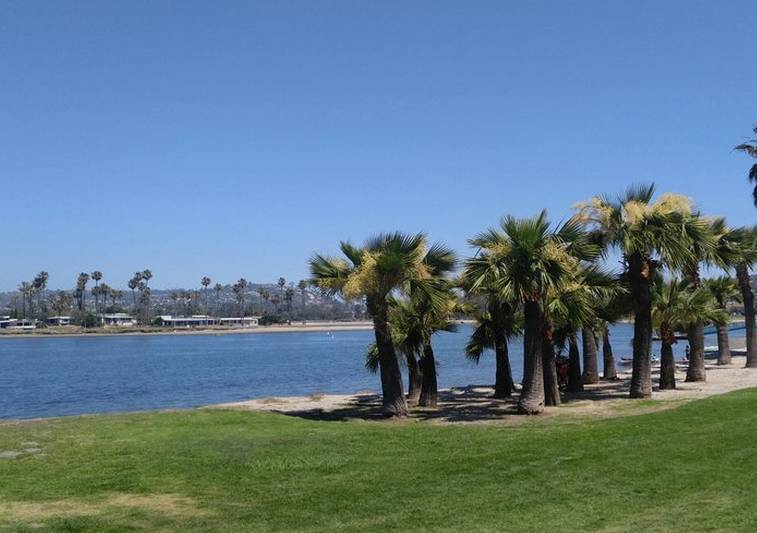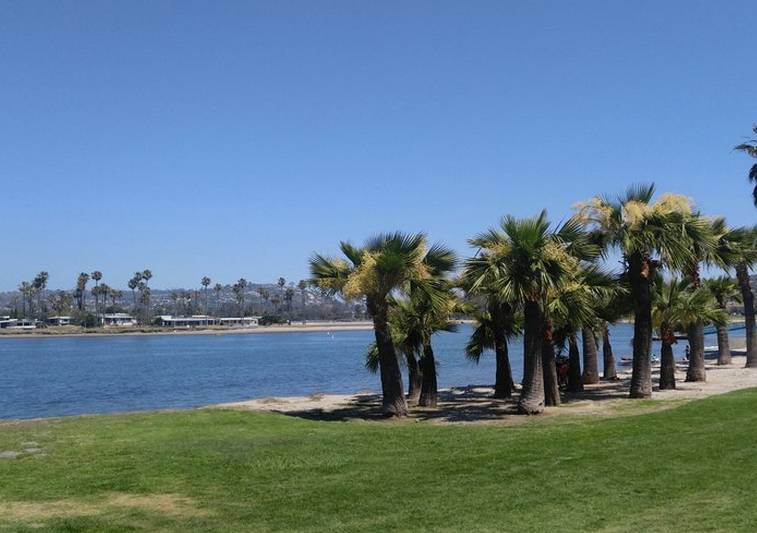 If you're looking for a destination that combines all the action of an amusement park with the beauty of an ocean paradise, then San Diego's Mission Bay should definitely be on your list of places to visit in sunny Southern California.
Mission Bay San Diego is located minutes from downtown San Diego; The bay is a 4000-acre artificial aquatic park developed from a tidal marsh where the San Diego River drains into the Pacific Ocean. The area has miles of sandy beaches where swimmers can take advantage of the warm water, calm surf conditions, and the most pleasant weather in the country.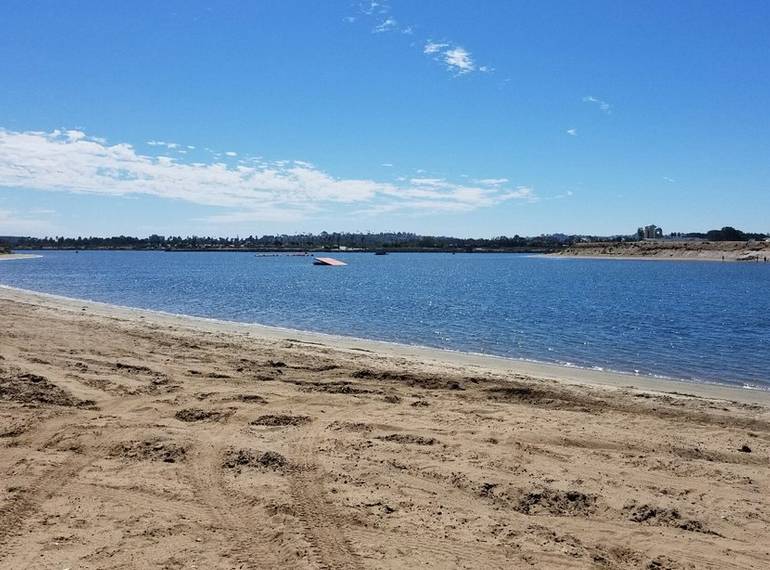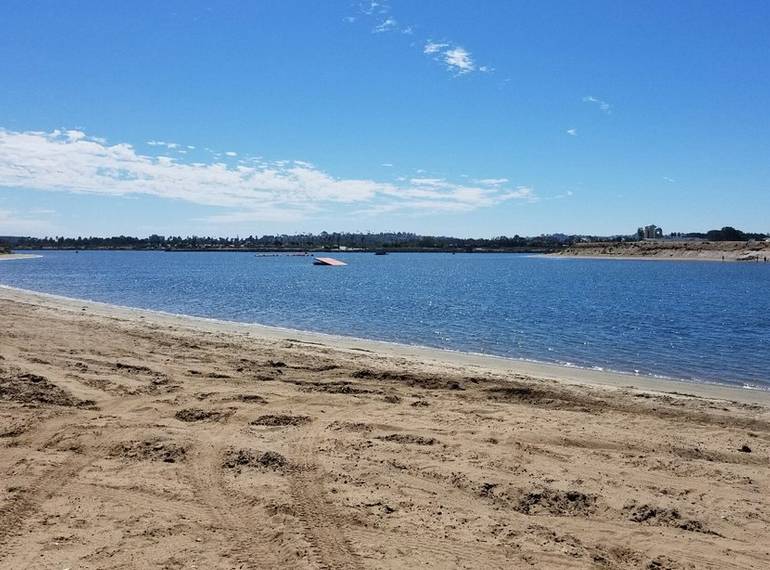 Fiesta Island Park
Enjoy a day camping on Fiesta Island, and be sure to bring along your four-legged friend. Fiesta Island features the best off-leash dog park in the US. There are also plenty of fire rings and places to launch jet skis and watercraft. The island is mostly undeveloped except for the San Diego Youth Aquatic Center.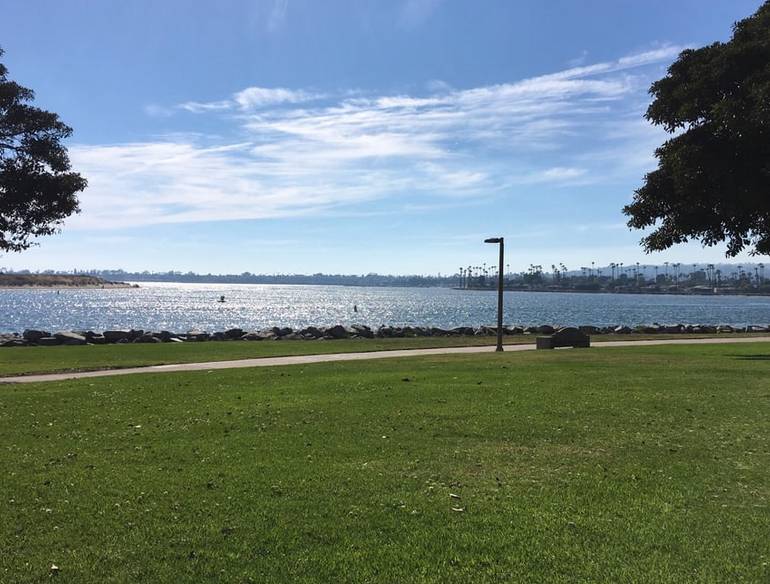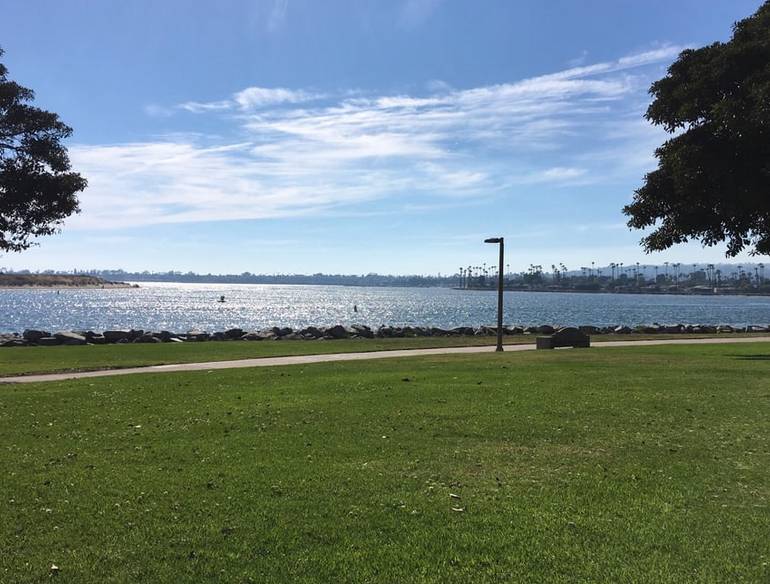 Vacation Isle Mission Bay Park
In the middle of the mission bay, you will find Vacation Isle. The most prominent feature you will find here is Paradise Point Resort & Spa. A four-star hotel with its own beach and lagoon. Also on the aisle is Crown Point, where you can rent watercraft and Jet Skis from AG Watersport and a huge model yacht pond.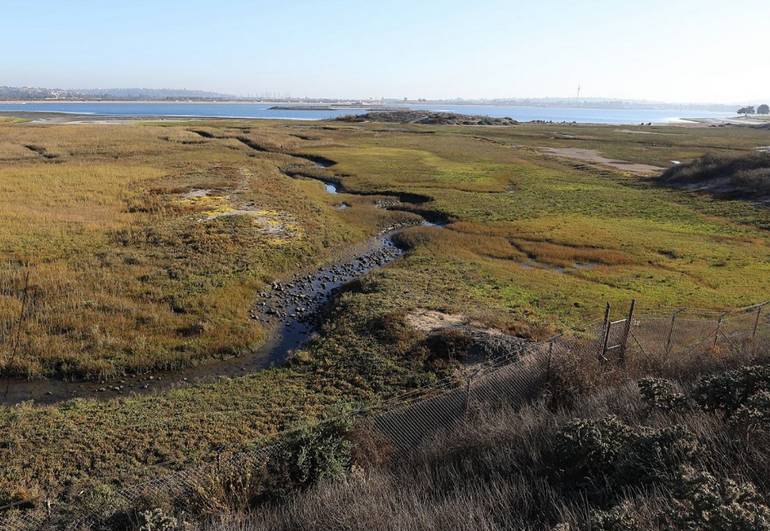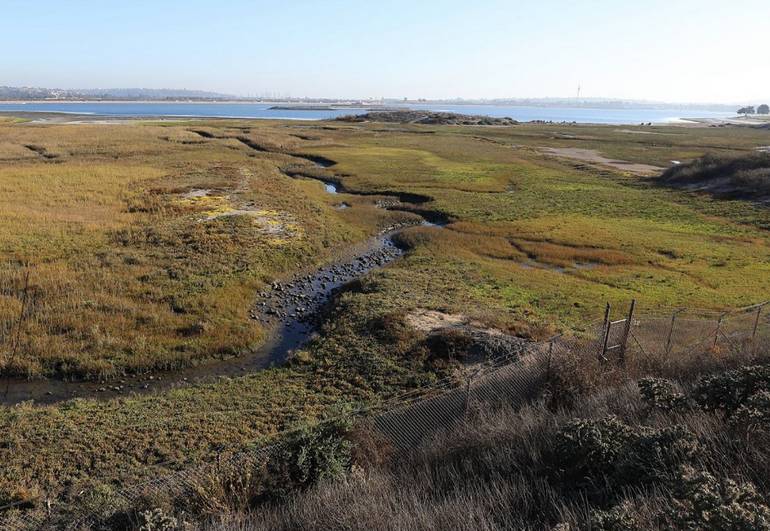 Northern Wildlife Preserve
The last 40 acres of mission bay wetlands, along with the marsh's endangered inhabitants, can be found at the Northern Wildlife Preserve. Situated adjacent to Crown Point Park. 16 acres of the wetlands is the Kendall-Frost Mission Bay Marsh Reserve under the care of UC San Diego. The marsh is fenced off, but guided tours are given several times a year.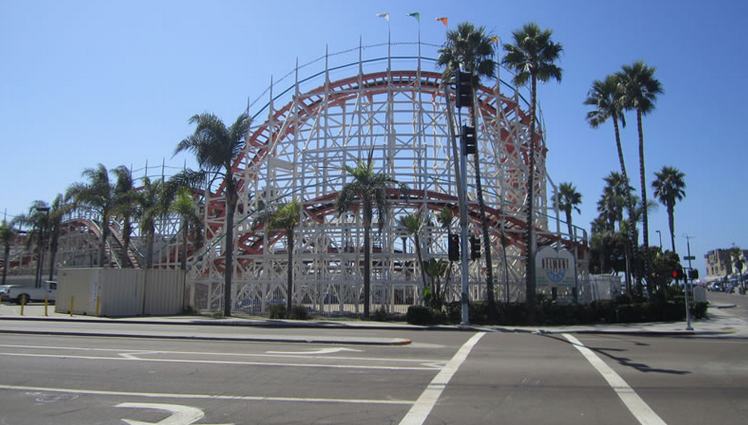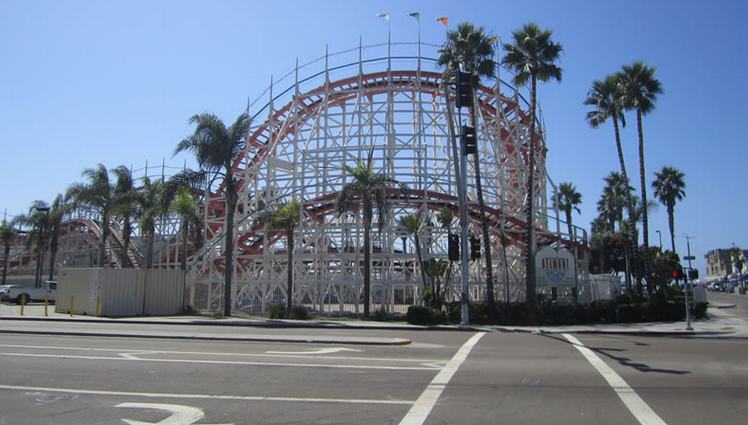 Another family-friendly attraction located within a short walk of the bay is Belmont Park, a historic oceanfront amusement park that features the Giant Dipper Roller Coaster and several other classic and modern carnival rides. The park was opened on July 4, 1925, and is listed on the National Register of Historic Places.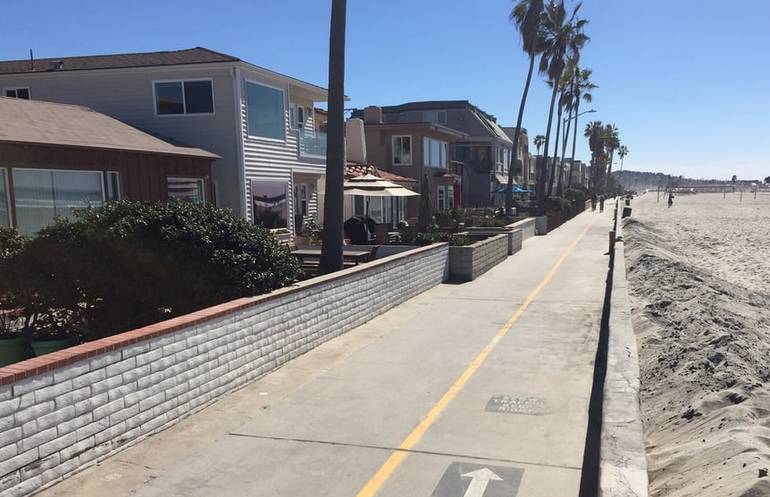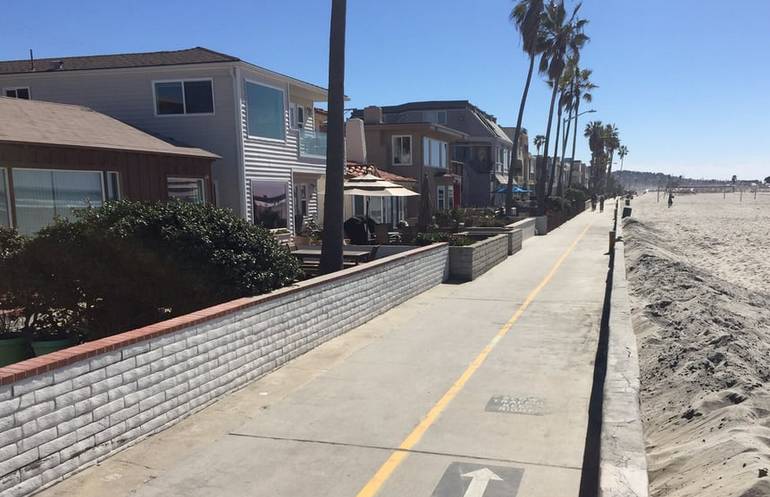 If you prefer something a bit more organic, you're in luck. Right next door is Pacific Beach, which is especially popular with young people who love the easy access to vibrant nightlife, trendy shops, and numerous restaurants. Of course, the main attraction is the beach, which stretches all the way from La Jolla to the southern border of Mission Bay Park.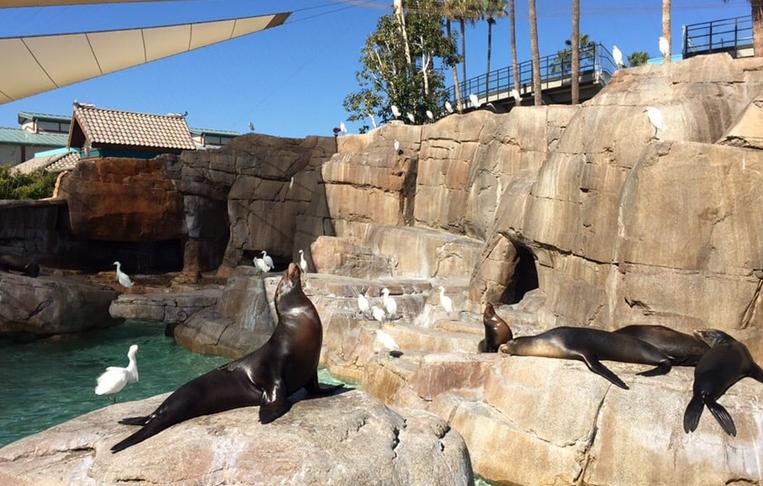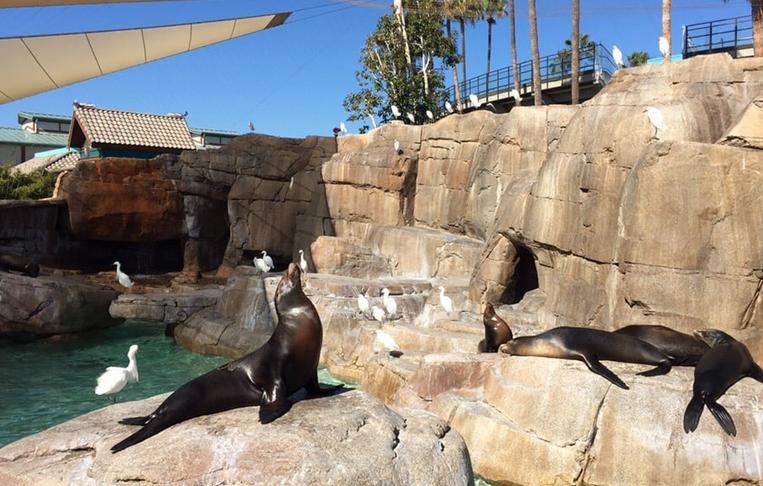 Mission Bay is close to several major San Diego area attractions and is adjacent to Sea World San Diego, the animal theme park that attracts many visitors to San Diego every year. The entire family can spend the day watching whales, dolphins, and many other sea creatures put on a show.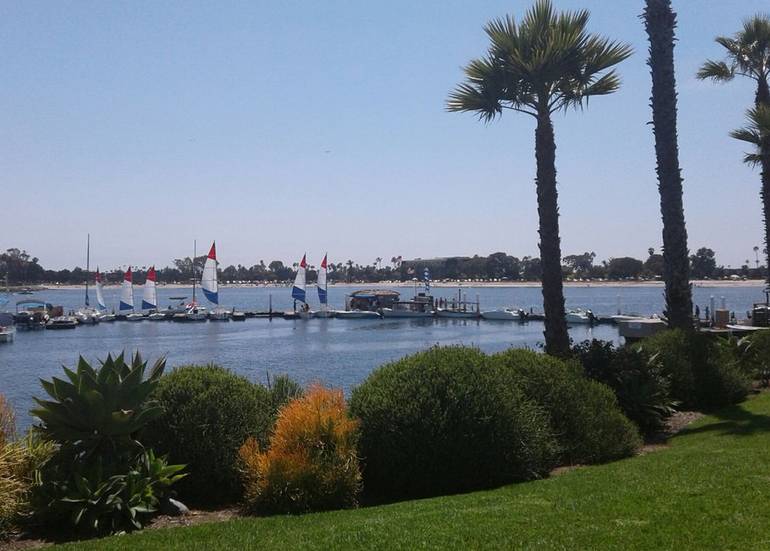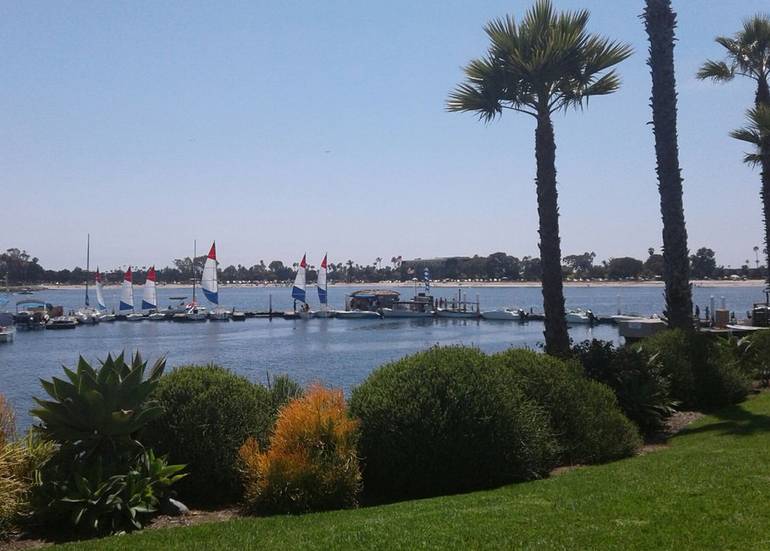 Lodging Around the Mission Bay
There are six resort-style lodging accommodations on Mission Bay, all with the feel of a true luxury tropical island resort, with towering palm trees and colorful landscapes that let you relax or escape for that perfect California dreaming.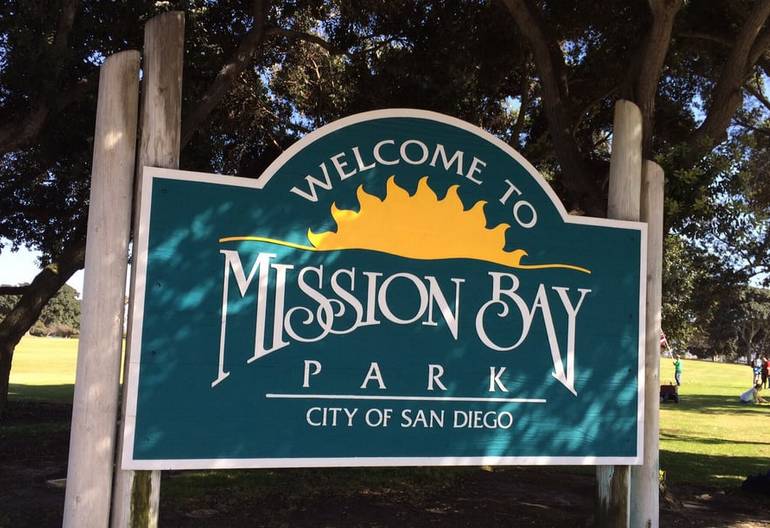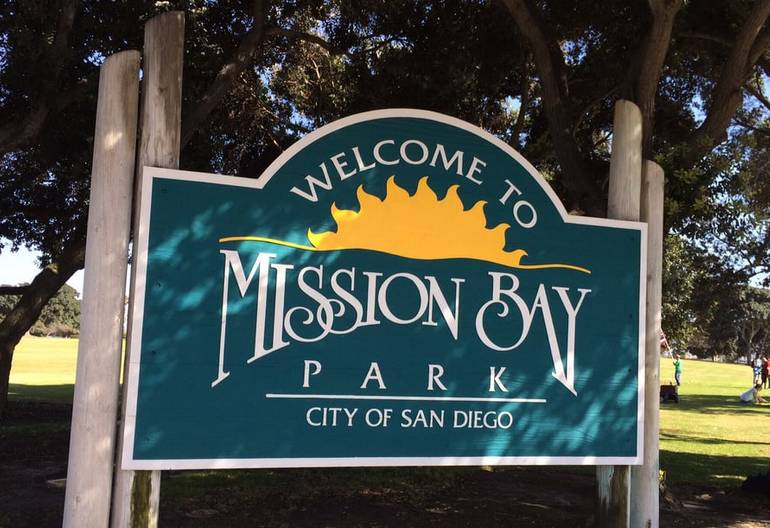 Getting To Mission Bay San Diego
To reach Mission Bay from the north or south, take Interstate 5 to the exit for East Mission Bay Drive, Grand Avenue, Clairemont Drive, or Sea World Drive.