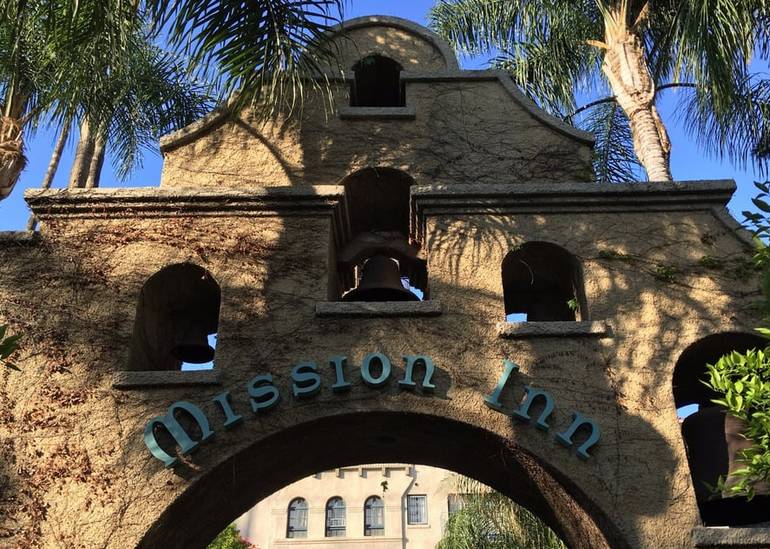 If you're looking for a romantic getaway, Riverside, California may not be high on the list of places one might associate with romance. But for decades, lovers have been flocking to the Riverside Mission Inn with its unique blend of Spanish Gothic and Mediterranean style architecture. Welcome to Winchester Mystery House meets Hearst Castle, with room service.
Unlike your standard hotel, no two floors here are exactly alike. The inn is a labyrinth filled with spiral staircases, slender passageways, hidden hallways, and secret courtyards surrounded by lush and sometimes obscure landscaping.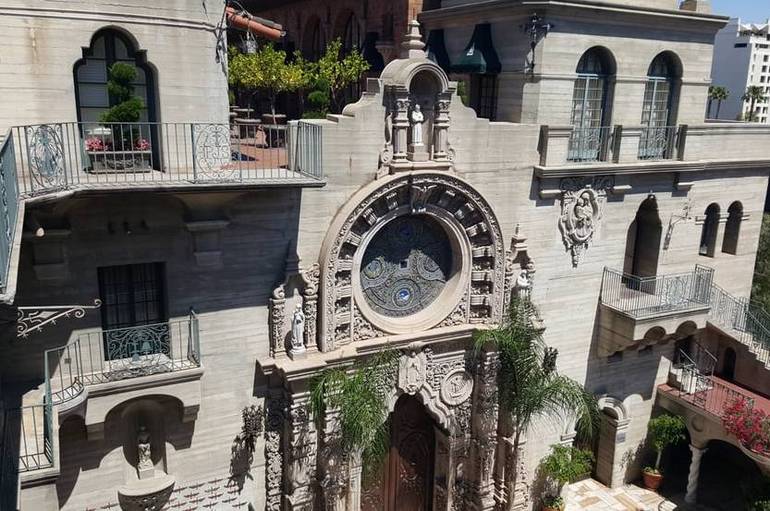 This magnificent architectural gem is nestled in the old town district of Riverside and is both a National Historic Landmark, and a City of Riverside Historic Landmark. While the exterior of the hotel is enough to take your breath away, once you get lost inside, you find endless rooms to explore.
While guests are invited to explore the inn on their own, they do offer walking tours that lead to and around the inn's exterior arcades, turrets, flying buttresses, staircases, five-story rotunda, and gardens.
However, it's fun just to walk around the lobby enjoying the tapestry carpets featuring the 21 California Missions, portrait paintings of the U.S. Presidents who have stayed at the inn or to sit in the over-sized chair that was custom-made for President Taft.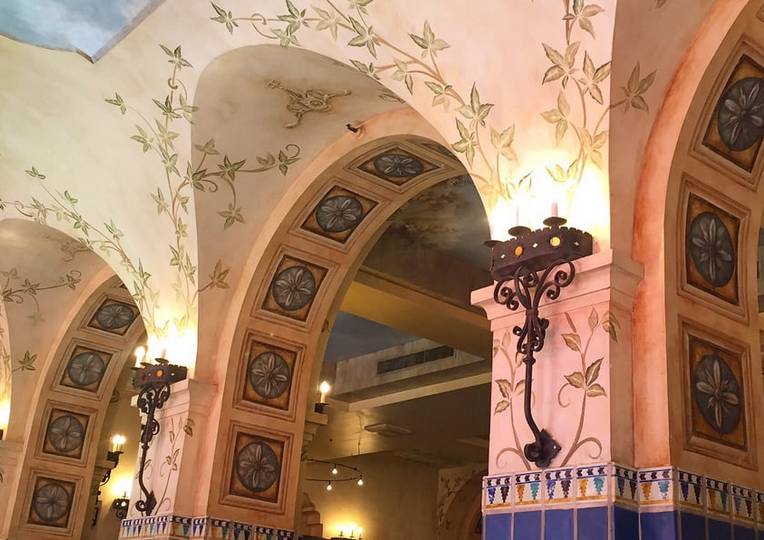 Mission Inn Famous Guests
President Roosevelt and Nixon were married at one of the two wedding chapels on the property, while the Reagan's honeymooned at the Mission Inn. The charm and lore of this unique place attracted famous socialites and entertainers, including Henry Ford, Joseph Pulitzer, Clark Gable, and Harry Houdini.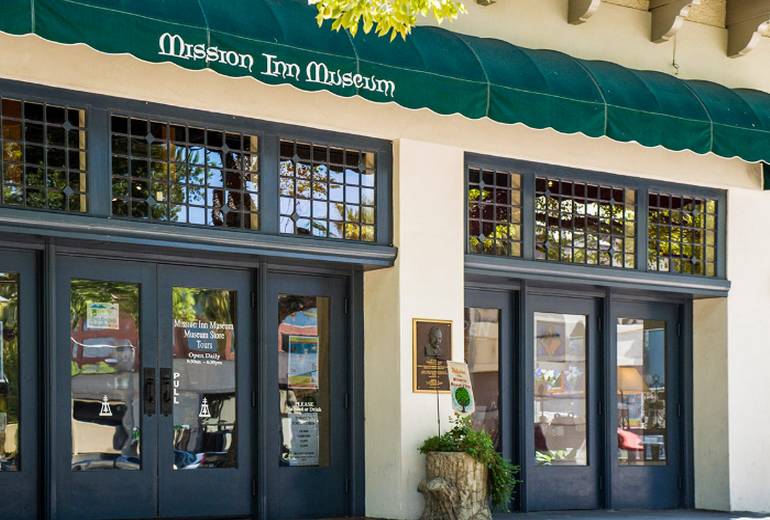 Mission Inn Guided Tours
The guided tour tells the story of the founder, Frank Miller who received a small block of the hotel from his parents. And while the Mission Inn is not a religious establishment, Miller named it as such to bring the experience of missions to the west. During the inn's 30-year construction period, Miller traveled abroad and traded with many people.
Each room at the Mission Inn is different, and a long time ago, he would have price tags on almost everything in the hotel room in case you were interested in purchasing it.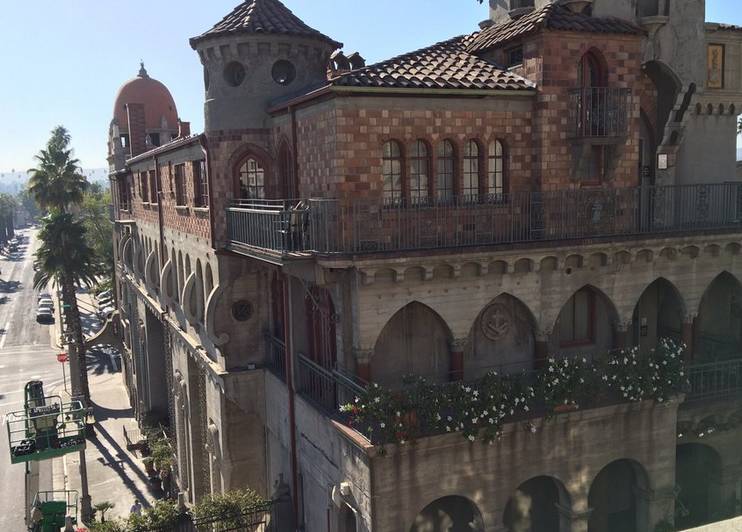 Miller also had a fascination with bells, and at one point in time had over 800 of all sizes and shapes placed throughout the inn. Today there are only about 500, including the ones in the famous clock tower that chime every hour.
As you venture through Miller's enchanting creation, you will notice from time to time that things sometimes don't match or seem out of place. All of it has to do with his collection of artifacts from all over the world and him using it as decor in this hotel. Mission Inn Tour Schedule.
For instance, iron gates that are two different styles, two giant stained-glass windows in the St. Francis of Assisi Chapel that Miller received from Tiffany & Co., and the side surrounding Las Campanas Restaurant that has chains that were taken off a sunken ship and used as decoration.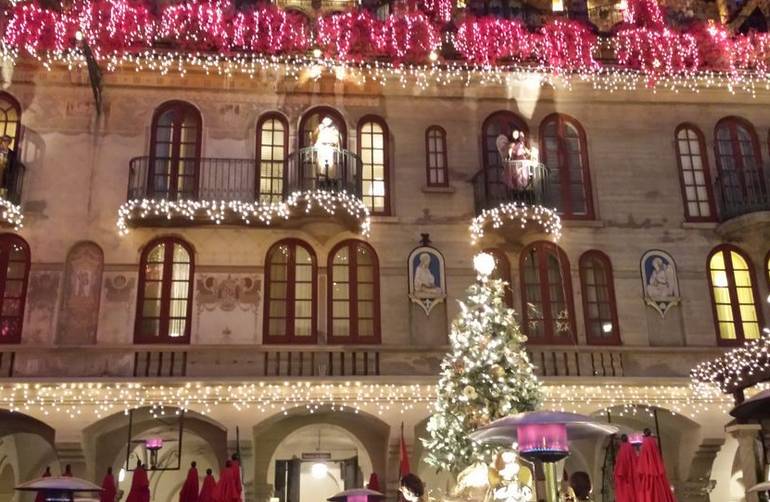 Mission Inn Christmas Lights
With all of its quirkiness and beauty, the Mission Inn today is known for having the second largest light show in the nation, and every year is decorated with hundreds of thousands of colorful Christmas lights, ranging from the sublime to the ridiculous.
There are also dozens of animatronics that are absolutely breathtaking and really evoke the magic of the holiday season. They even provide horse-drawn Cinderella carriages rides.
With all these things to explore at the Mission Inn, one might forget that this one of a kind Spanish-style structure hosts an elegant hotel, 5-star restaurant, and a full-service spa.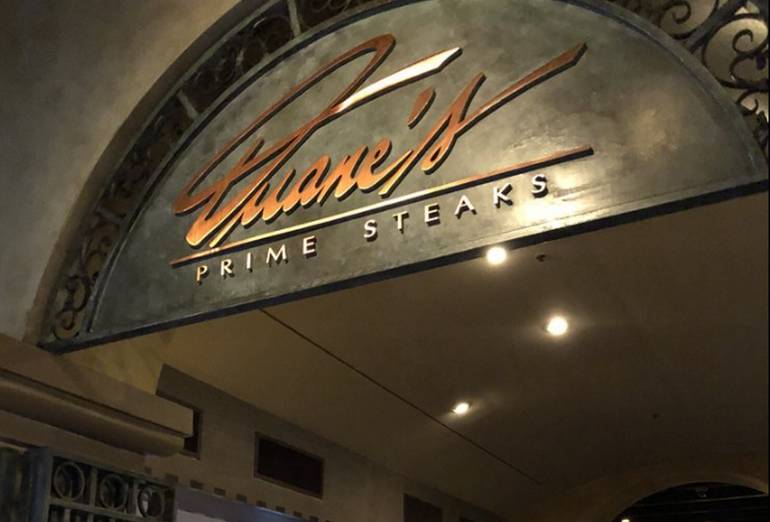 Duane's Steakhouse Mission Inn
Duane's Steakhouse is one of the best in the entire city and is absolutely a culinary delight while Kelly's Spa is a little slice of heaven. Nothing can make you feel any better than a glass of champagne in a warm robe, soft music, and the scent of Eucalyptus that permeates the air.
Finally, when you're looking to wind down, the Presidential Lounge is a great place to grab a nightcap. Beautiful wood décor and leather seats take you back in time while you sip a martini and listen to live jazz. There's quite an extensive drink menu, with plenty of cocktails named after past presidents.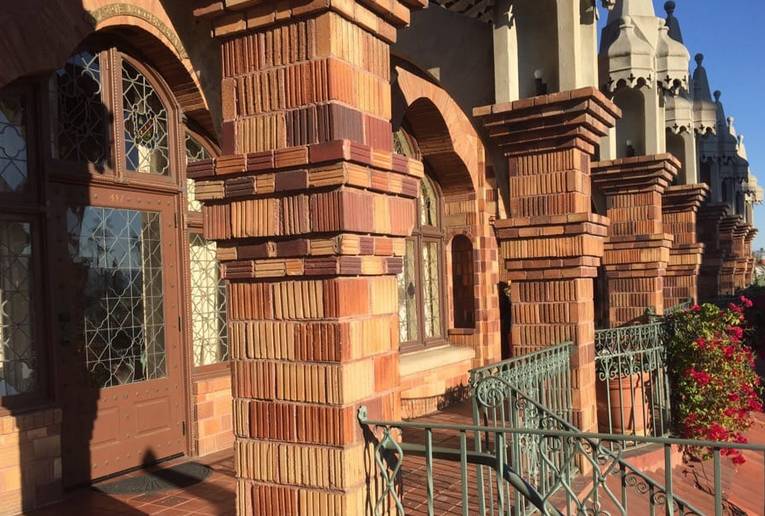 Mission Inn is a wonderful place for a wedding. Couples have a choice of two wedding chapels St. Francis of Assisi wedding Chapel or St. Cecilia Chapel dedicated to St. Cecilia, the patron saint of music. Wedding receptions for groups up to 300 persons in an assortment of Banquet rooms.
All things considered, the Mission Inn is a great place to come explore, stay, and soak in a bit of early Riverside history. And best of all, you don't have to travel too far.
More Things to do in Riverside – California Citrus State Historic Park – March Field Air Museum